South Africa's friendliest city is also its most underrated. Port Elizabeth is a city on the sea with little to no traffic, great undercover restaurants, fresh sea air and easy access to incredible wildlife. In no particular order, here are our 41 fun things to do in Port Elizabeth and plenty of reasons to get up, out and exploring this special city.
Also read: 10 Reasons Why Port Elizabeth is One of the Coolest Cities in South Africa
Good to know:
It is well worth buying a Nelson Mandela Bay Pass, which offers many free activities and discounts.
1 day unlimited activities pass – R300 adults, R200 kids
2 day unlimited activities pass – R375, R230 kids
3 day unlimited pass – R450, R260 kids.
7 day unlimited pass – R800, R500 kids
Or get a pass that's valid for 3 months but limited to 5 activities only at R450 and R300 for kids. Children's passes are valid for kids aged 3 to 12 years. Order a pass online here. Free activities on offer.
1. The Valley Market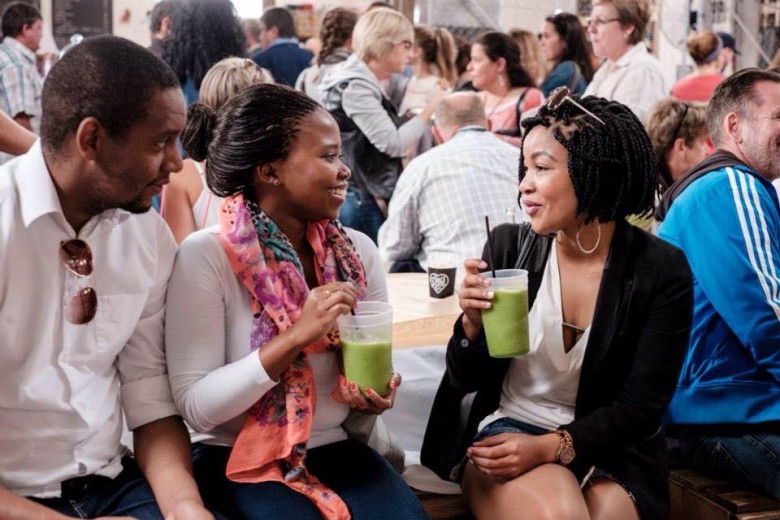 Courtesy of The Valley Market on Facebook
On the first Saturday of every month head to the Valley Market for spicy paella, gourmet boerie rolls, crisp pizza bases, freshly baked artisan bread and smoothies. The Valley Market is open from 8am to 2pm. Entrance is R10 per person, kids under 12 enter for free. All proceeds go back to the community. Corner of Alabaster and Lower Valley Roads, Baakens Valley.
2. Hip Stanley Street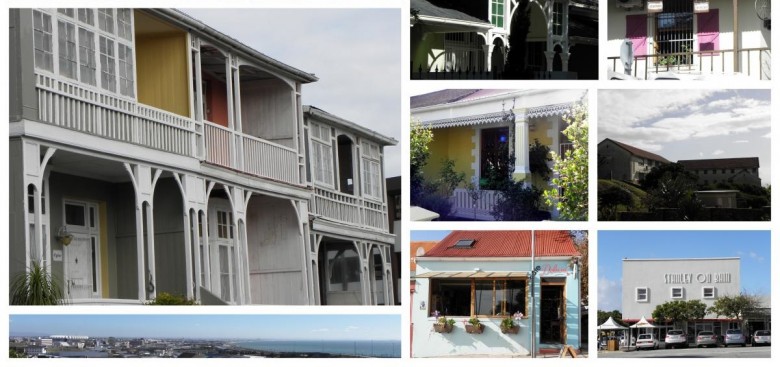 Courtesy of Wikivillage
The undisputed king of street cool, Stanley Street is Port Elizabeth's answer to Jozi's Maboneng, Durban's Rivertown Precinct and Cape Town's Bree Street. Choose from over 15 excellent restaurants. Set in Richmond, one of Port Elizabeth's oldest suburbs, there is a friendly atmosphere with restaurant tables spilling out on to the sidewalk and fairylights in the trees.
3. Patido's Pub and Grub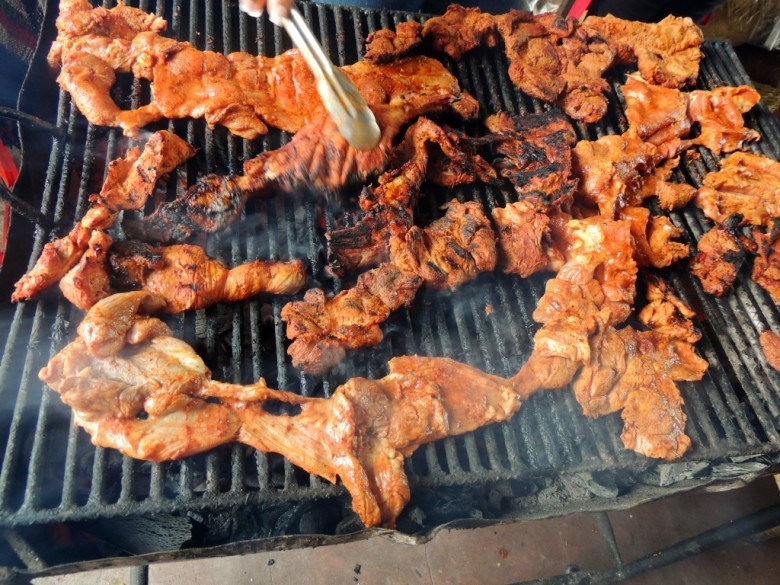 Courtesy of Imstillalivemom
The best place for a friendly beer and great vibe, you'll find Patido's in New Brighton. Patido's is a laid-back, no frills spot where you can ask for your deposit back when you return your empties. 27 Jabavu Street, New Brighton. Call 041 454 0663.
4. The Wreck of the Sacramento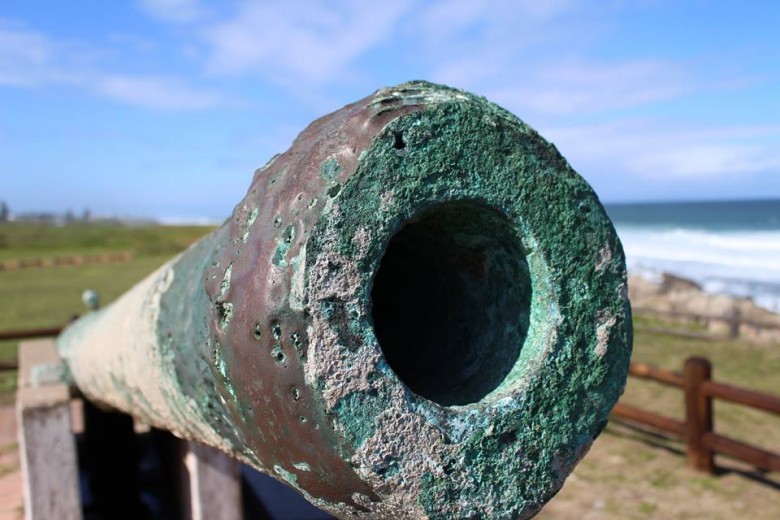 Visit the cannon of the wreck of the Sacramento and relive a piece of P.E.'s swashbuckling history. The Portuguese warship the Sacramento ran aground here at Schoenmakerskop outside Port Elizabeth on 30 June 1647. The 72 survivors attempted a perilous journey to a Mozambique port. Hire a guide for the day or go it alone with a copy of the "Guns of Sacramento" by David and Geoffrey Allen. Entrance is Free and there are wonderful coastal trails to do between Schoenmakerskop and Sardinia Bay (we recommend the 8km trail). Latitude : -34° 2′ 25.36″ S | Longitude : 25° 32′ 2.21″ E.

Courtesy of Pembba
5. Fresh Pastries at Grass Roof Farm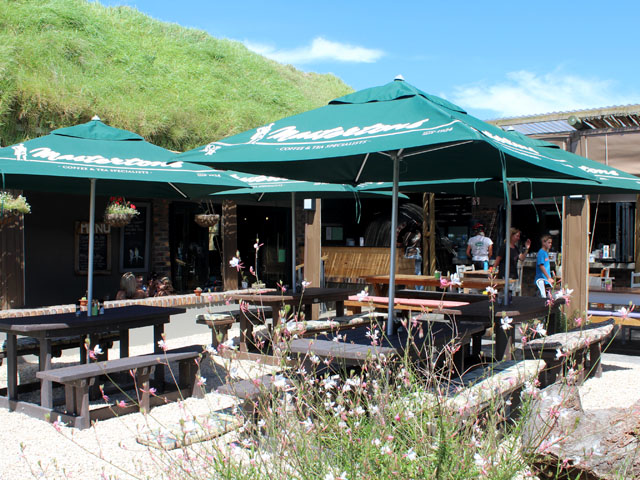 Courtesy of Grass Roof Restaurant
This farm stall/ patisserie/ restaurant with literal grass growing on the roof and an array of delectable breakfast, lunch and tea options will win over your heart and your stomach. Don't miss their pizza evenings on the last Friday of every month. Call 041 366 2379. Open from 8am to 5pm Monday to Sunday. Find it on Olive Tree Farm on the Cnr of New Seaview and Heron Rd, Sardinia Bay.

Courtesy of Grass Roof Restaurant
6. Cheer at Nelson Mandela Stadium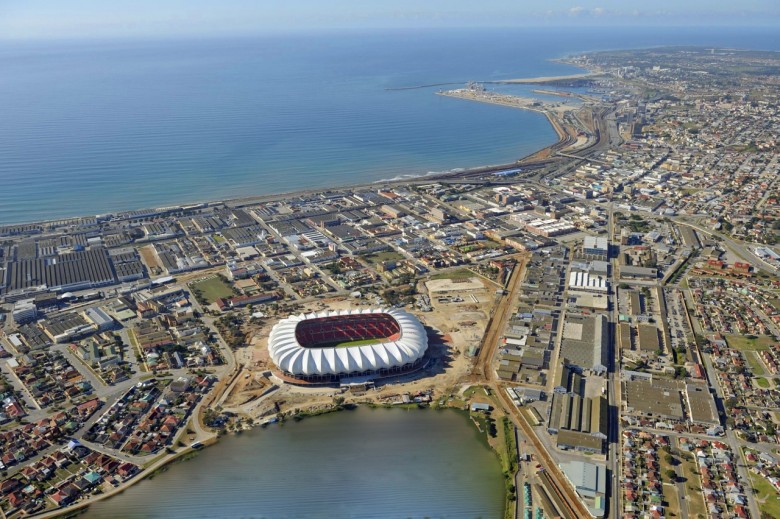 Courtesy of Egu.eu
Watch the Kaizer Chiefs take on Ajax Cape Town this Saturday in this 46,000 seater, five-tier stadium. R80 for a grand stands ticket. Book at Computicket. The stadium is home ground to the EP Kings, Southern Kings and Chippa United and also hosts Bafana Bafana and the Springboks. Your NMB pass entitles you to a free stadium tour, prior booking required. Contact the stadium to book and request the NMB Pass special. 70 Prince Alfred Rd.
7. Free Tour of the Volkswaggen Auto Pavilion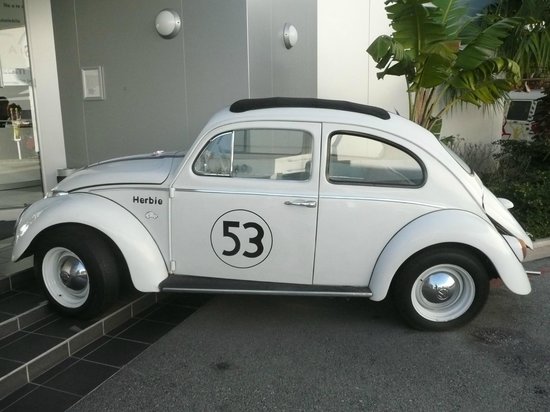 Car lovers will be in heaven on a pre-booked tour at the Volkswaggen Factory in Uitenhage. You'll encounter the oldest kombi in South Africa, meet Herbie and see a car sliced in half by a laser. Tours cost R10 per adults, R5 for children under 16, R5 for pensioners and include a free tour of the Autopavillion, which is the only automobile discovery centre on the continent and only the fifth worldwide. Daily pre-booked factory tours includes a free tour of the AutoPavilion, no bookings are required for the AutoPavilion. 103 Algoa Rd, Uitenhage. Call ahead to book a fantastic free tour. Call 041 994 5941. Open weekdays between 8h30 and 16h00 and every first Saturday of the month from 10h00 to 13h00. Closed all other weekends & public holidays. The NMB pass entitles you to free entrance.
8. Take a Horse Ride in the Sardinia Bay Nature Reserve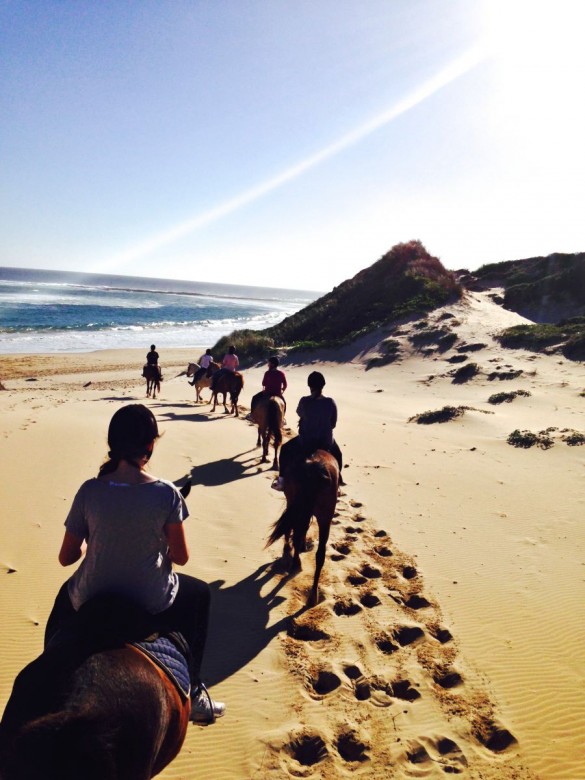 Courtesy of NMBT
Kick up some of P.E.'s golden sand and surf and go for a saunter along the beach. Heavenly Stables offers a one hour free horse ride through the Sardinia Bay Nature Reserve with your NMB pass. Bookings essential at least two days prior. The rides are weather dependent. Open 7 days a week, from 9am to 5pm. Plot 431, Sardinia bay Road, Lovemore Park, Port Elizabeth. 081 890 7080.
9. Rhinos at Kragga Kamma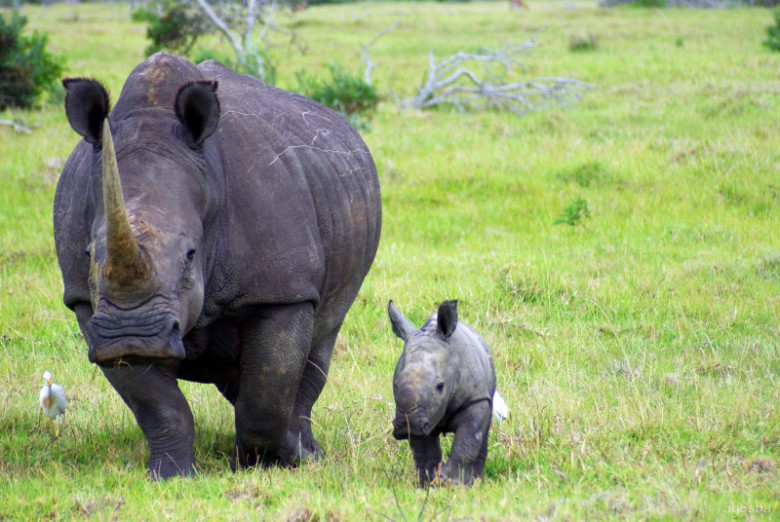 Courtesy of Kragga Kamma Game Reserve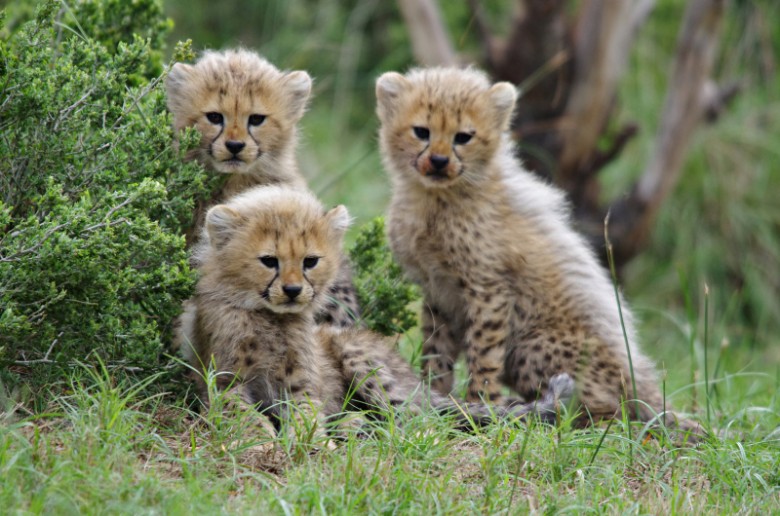 Courtesy of Kragga Kamma Game Reserve
Just a short drive from the city is Kragga Kamma, a haven for free-roaming White Rhino, Buffalo, Cheetah, Giraffe, Zebra, Nyala, Bontebok and Lechwe. It's possible to take a reasonably-priced game drive or do a self-drive. Entrance for adults is R65 per person, R30 for scholars (aged 3 to 18 years) and free for kids under the age of 3. You will qualify for free entrance with your NMB pass.
10. Visit the Algoasaurus at Bayworld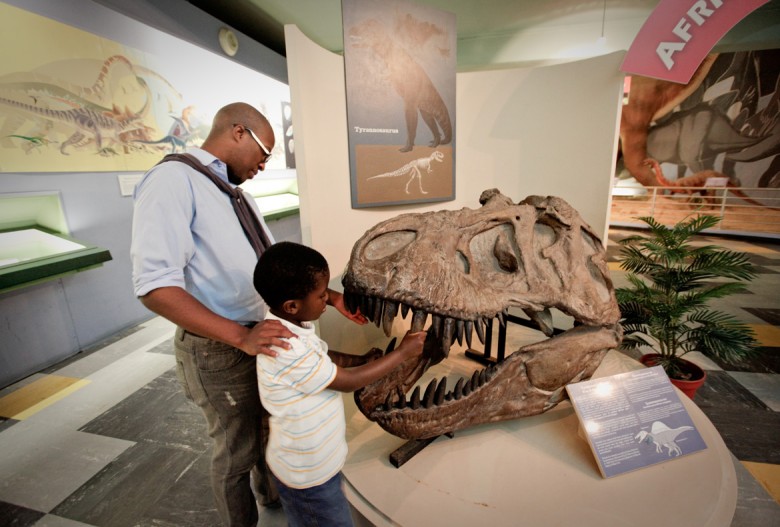 Courtesy of NMBT
The bones of the Algoasaurus, a unique dinosaur to the Nelson Mandela Bay Area related to the Brontosaurus, were discovered near Despatch in 1903. The Port Elizabeth Brick and Tile Company was quarrying for brick-making materials when the brickmakers stumbled across the bones, unfortunately they didn't realise what they'd found and ground up some of the bones for bricks. Luckily quite a few remained which enabled the archaeologist Robert Broom to construct a likeness of the dinosaur. The museum is the third oldest of its kind in South Africa. Other interesting exhibits include a skeleton of the last Southern right whale harpooned in the bay, and a replica of the Dias Cross. Open Monday to Sunday from 09h00 to 16h30, Beach Rd. With your NMB pass you get free entrance to Bayworld.
11. Visit the original Vovo Telo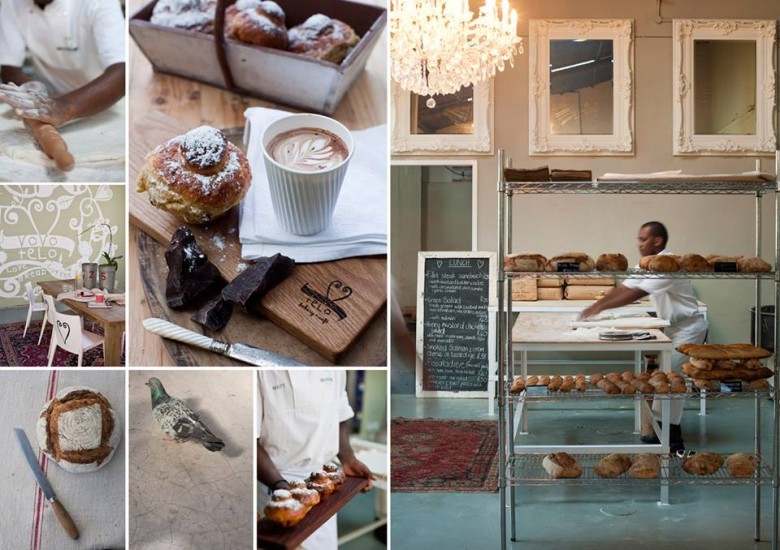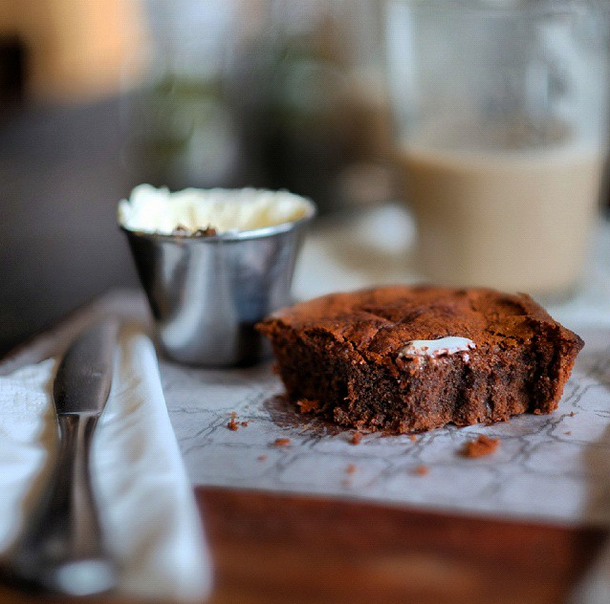 Courtesy of Jonker Fourie on Vovotelo Facebook Page
South Africans all over the country have fallen in love with the fresh bread and pastries at Vovo Telo. It all started in Raleigh Street, Richmond Hill with wafts of freshly baked artisan bread drawing hungry customers. Inspired by an experience in Vovo Telo, a village in Madagascar, this bakery has become a series of popular slow-food restaurants. Choose from fresh ciabatta, sour dough, coconut loaf, brioche, rustic and rye to take away or eat breakfast, lunch, tea or dinner sitting down. The coffee comes highly recommended. 16 Raleigh Street, central Port Elizabeth. Call 041 585 5606.
12. Explore Van Staden's Flower Reserve For FREE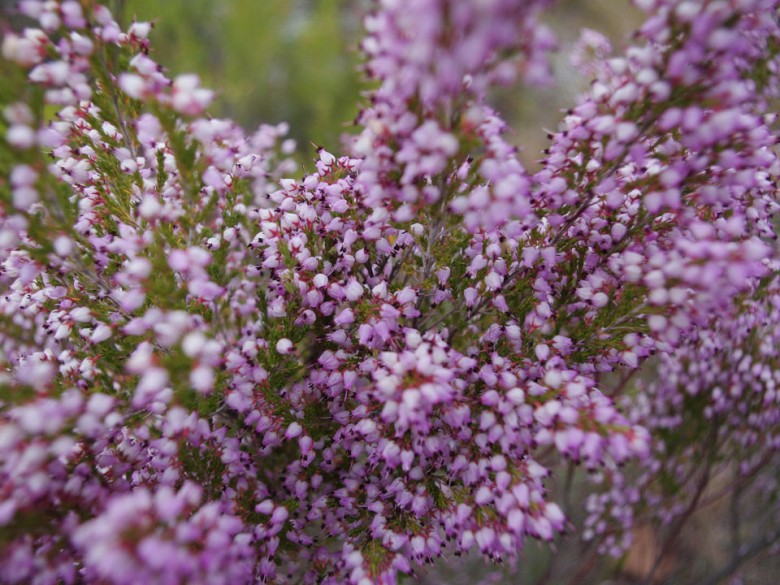 Courtesy of Kouga Day Trips
40km out of PE, Van Staden's Flower Reserve protects rare and endemic plants. The gates are open from 7:30am to 6pm in summer at close at 5pm in winter (1 May¬31 August). There is no entry fee. While there be sure to visit the traditional Xhosa umzi (homestead) and learn about traditional Xhosa culture.
13. Big 7 at Addo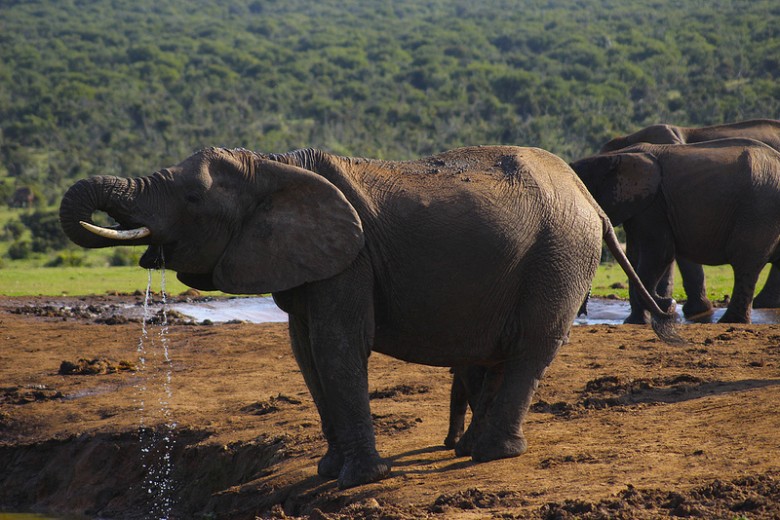 Courtesy of Mickey Van Zeelt on Flickr
Where else in the world can you see the big five plus the southern right whale and great white shark! This wide-spanning reserve also boasts the best elephant viewing in the country. The Entrance fee per day is R54 for adults and R27 per child but if you are a frequent visitor to San Parks and have a wildcard it's free, also you'll receive a free day pass with the NMB pass.
14. Mundy's Second Hand Book Shop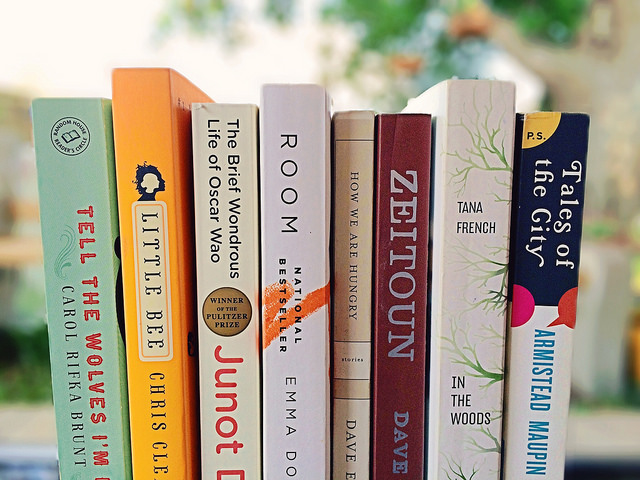 Courtesy of Brittany Stevens on Flickr
There's nothing better than a well-stocked second hand book shop. You're guaranteed to find some gems here. 73A Cape Rd, Parsons Hill. Call 041 373 8520.
15. Sundays River Ferry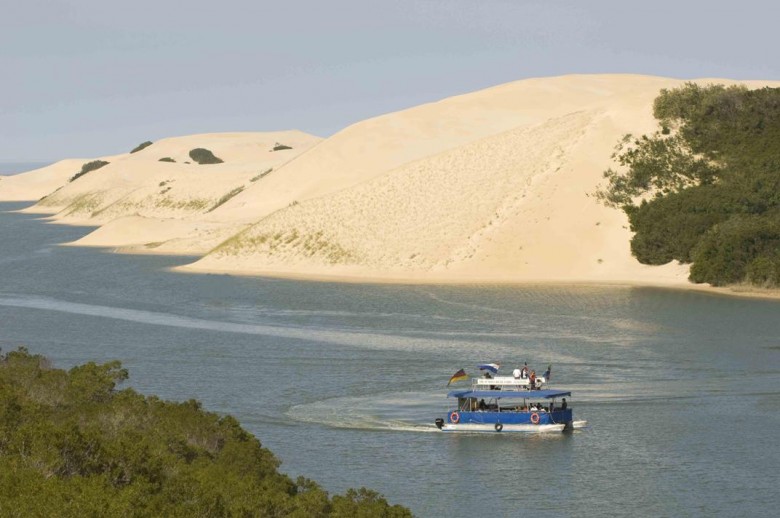 Courtesy of NMBT
With your NMBT pass you get a free 2,5 hour river cruise on the Sundays River Ferry and an opportunity to explore the world renowned Alexandria/Colchester dune fields. 121 Aquavista Crescent, Cannonville, Sundays River Estuary, Port Elizabeth. Call 041 468 0140.
16. The Pink Fig Family Restaurants for Kids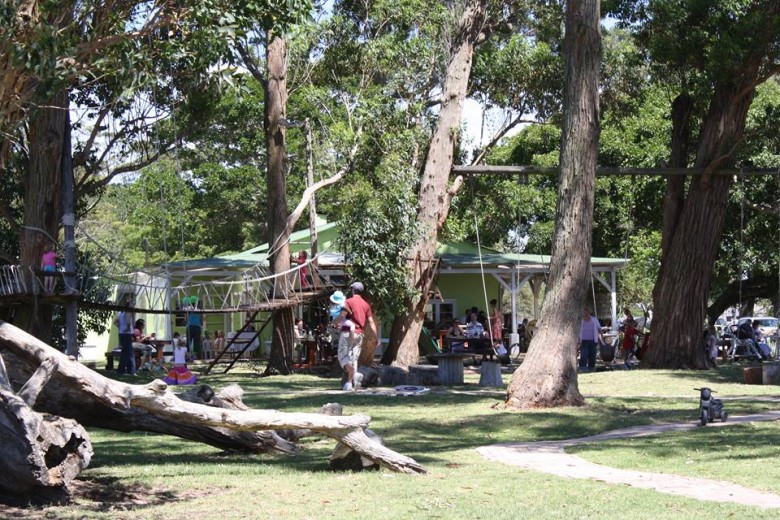 Courtesy of The Pink Fig
Kids can play happily here while parents relax over a leisurely breakfast or lunch. There's a scooter track, trampoline, hi-fly swings, slides, see-saw, animal rockers, gummy-spring motorbike, sandpits, a suspension bridge, jungle gyms, hop-scotch, climbing ropes and a mini soccer field. There's also a separate play area for the kids younger than 6. Open Wednesday, Thursday and Saturday from 9am to 4pm. Friday 9am to 7pm and Sunday 9am to 3pm. Theescombe AH, Port Elizabeth. 041 368 6278.
17. Donkin Lighthouse for city views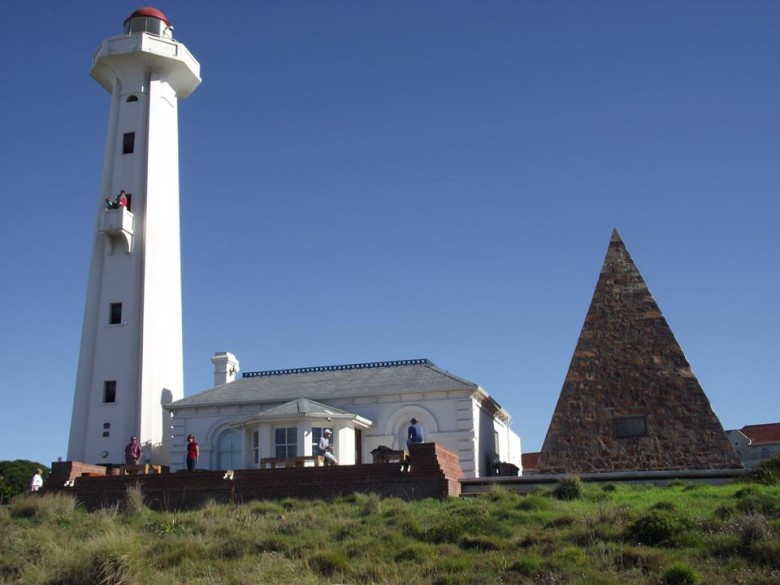 Courtesy of Reinette Minnie
There are awesome views of the city from the top of Donkin lighthouse, which now serves as a tourist office. Built in 1961, it's over a 150 years old. Visit between 8am and 4:30pm weekdays and Saturdays 9:30am to 3:30pm. Belmont Terrace, Donkin Street. Call 041 582 2575.
18. Grillers Diner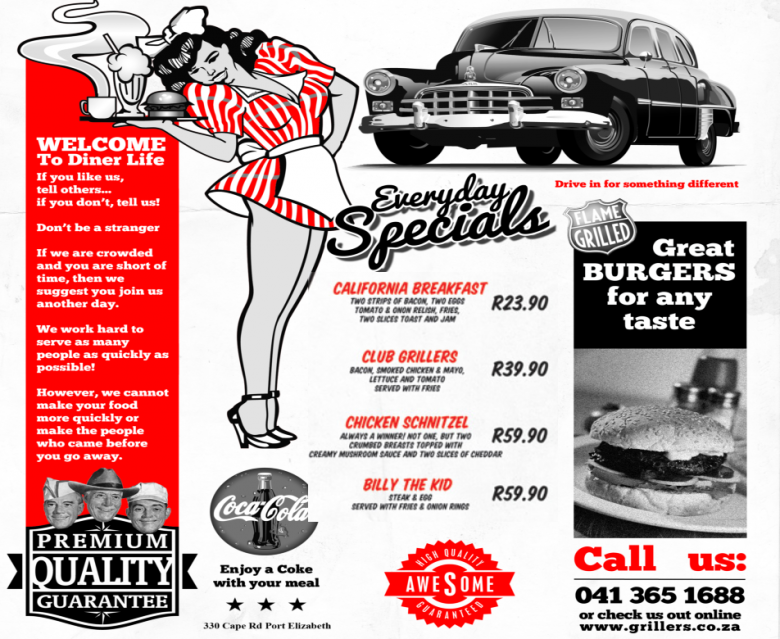 Courtesy of Grillers
A great place to get together with friends over milkshakes and club grillers. Full on nostalgia. 330 Cape Rd, Port Elizabeth. 041 365 1688.
19. Njoli Market, New Brighton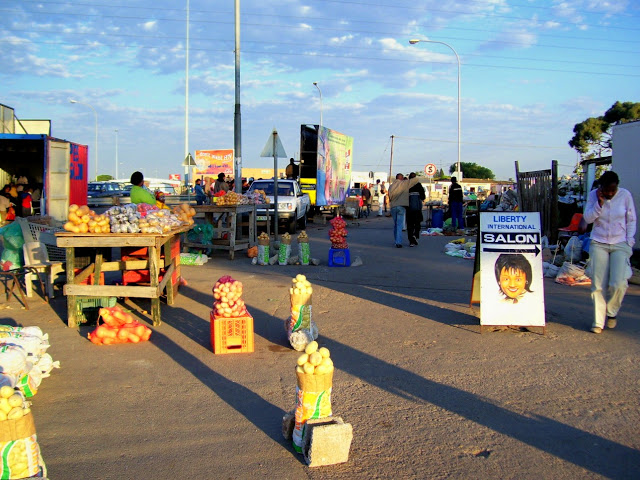 Courtesy of Jonker Fourie on Port Elizabeth Daily Photo
Visit the traditional Njoli market in New Brighton for fresh veggies and a vibrant atmosphere. The NMB pass grants you a free Township tour, prior booking is required and the tour is subject to availability. Minimum of two people per tour. Call 041 583 2030 to book.
20. South End Museum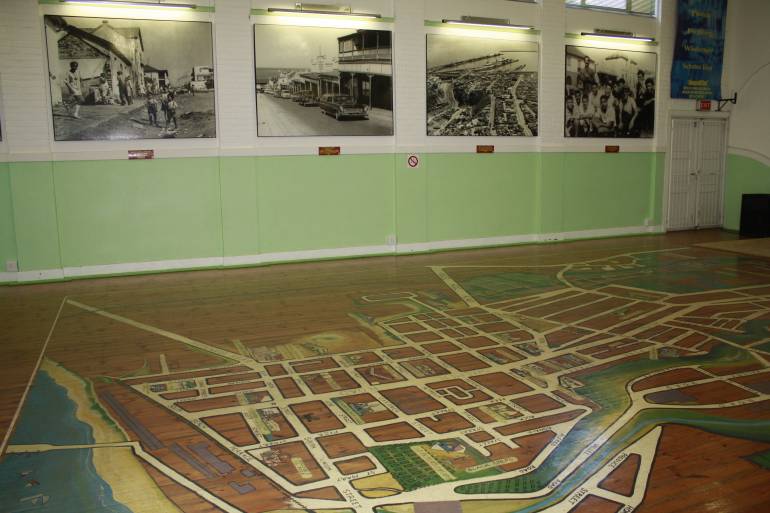 Courtesy of the NMBT
The museum, run by volunteers, commemorates the tragic destruction of the once diverse South End community as a result of Apartheid. The floor of the museum traces the streets as they used to be and pays homage to broken lives and a ruptured community. Open Monday to Friday, 9am to 4pm, and 10am to 3pm on Saturday and Sunday. Cnr of Humewood Road & Walmer Boulevard, South End. No entrance fee but donations are encouraged for maintenance of the museum. Call 041 582 3325.
21. Hobie Beach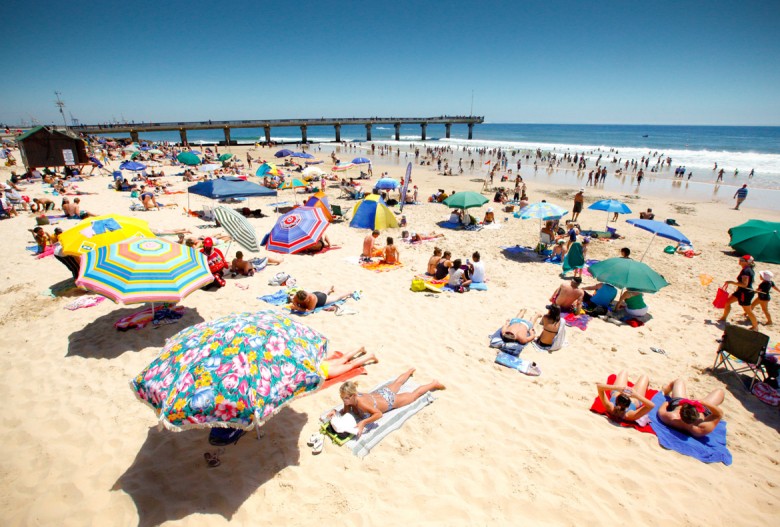 Courtesy of NMBT
Blue flag status belongs to the Kings and Humewood beaches, however Hobie Beach is a great spot to launch a boat, play an invigorating game of volleyball, wind surf, swim or bask in some sun. The small rock pools are also interesting to explore especially for kids. Hobie Beach, Marine Drive.
22. Summer Shakespeare in the Park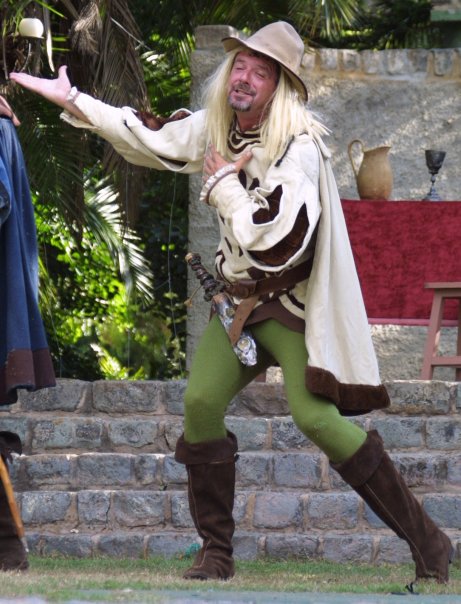 Courtesy of Manville PE blogspot
Celebrated play-wright Athol Fugard's hometown has a full schedule of cultural activities on offer. In the summer months you can attend open-air Shakespearean productions at the Manville Theatre in St George's Park. Find out about forthcoming events by calling 041 582 2575.
23. Summerstrand Boardwalk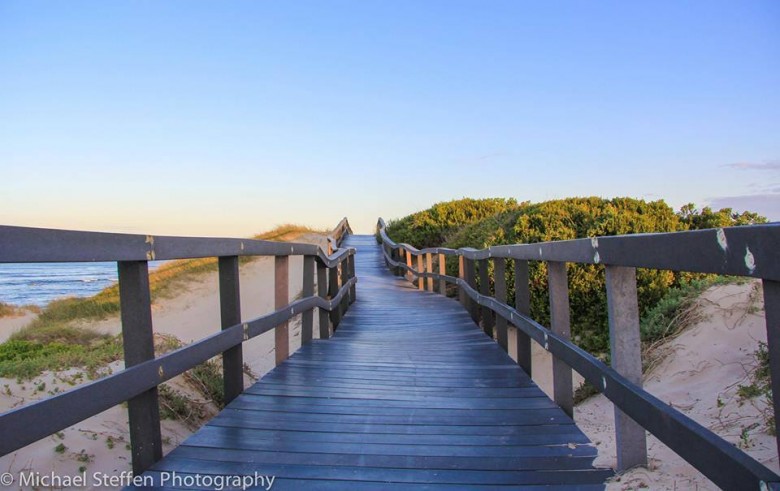 Courtesy of Michael Steffen Photography
How many cities in the world have this many blue flag beaches a stones throw from the hum of urban life? Enjoy a stroll along the boardwalk, Summerstrand is sure to impress.
24. Ginger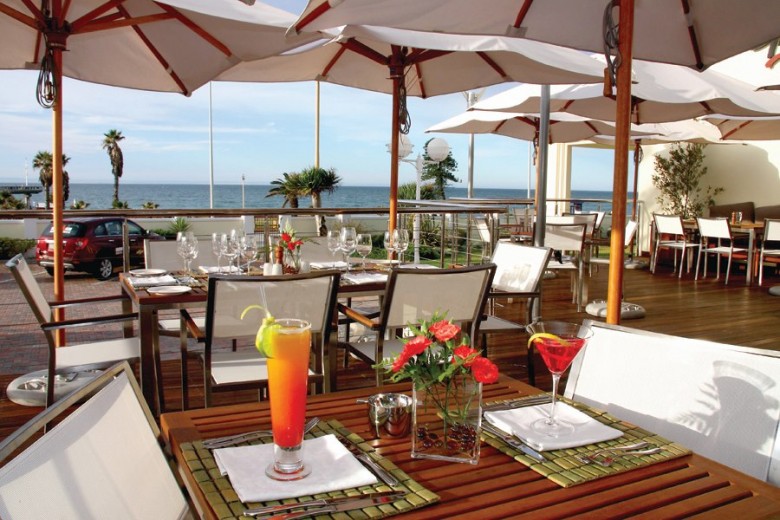 Courtesy of Ginger the restaurant on Facebook
Unstuffy fine dining with a sweeping view of the Indian Ocean. Great service and a visual and gastronomic feast, this is one of the best restaurants in the city with outside and inside seating options. This is Michelin chef Jonathan Hodder's pièce de résistance. Their cocktail menu is a mixologist's dream.  Don't miss their gourmet food and wine pairing evenings. Find them at the Beach Hotel, Marine Drive. Call 041 583 1229 to make a reservation.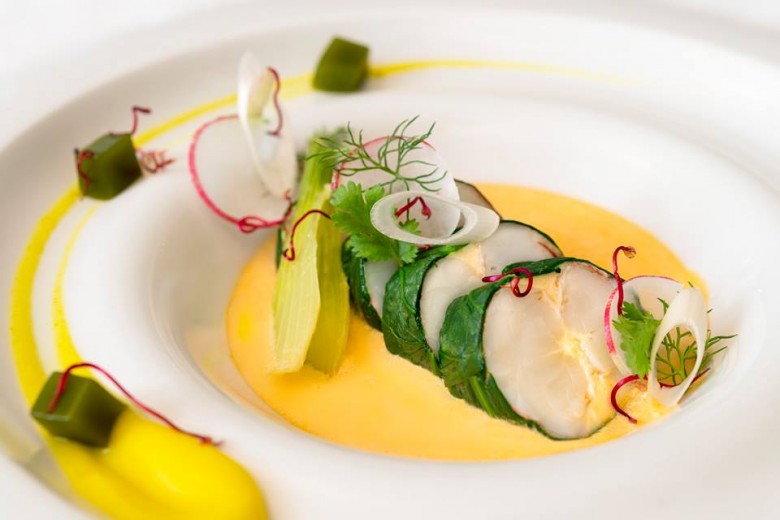 Courtesy of Ginger the restaurant on Facebook
25. Mellas Dim-Sum and Noodle Bar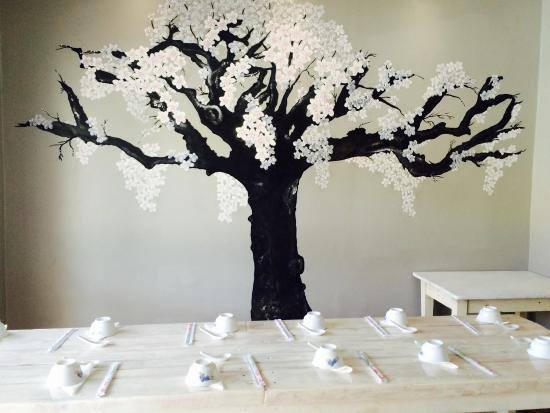 The rest of South Africa is only now figuring out what locals knew all along- Port Elizabeth has one of the most enticing and diverse foodie scenes in the country. For fresh, authentic dimsum head to Mellas. 15 Bain Street, Richmond Hill, Port Elizabeth. 041 5822 736.
Courtesy of Mellas Dim Sum Noodle Bar on Facebook
26. Pearson Conservatory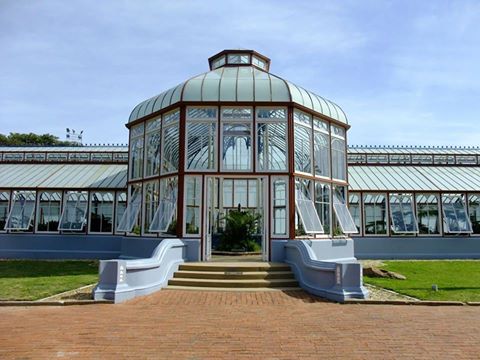 Pearson Conservatory courtesy of South African tourism on Wikipedia
Known as the oldest park in Port Elizabeth, St George's Park has the second oldest cricket club in South Africa, which has hosted countless test matches to this day. The conservatory was opened on September 12, 1882 and is an exquisite example of Victorian architecture. It has been preserved to this day despite threats of demolition, and still hosts interesting hot-house flowers and orchids when they are in season.Pupils from St George's Prep school still dress up for their annual Victorian tea and walk in the park.
27. Hop on Beer Route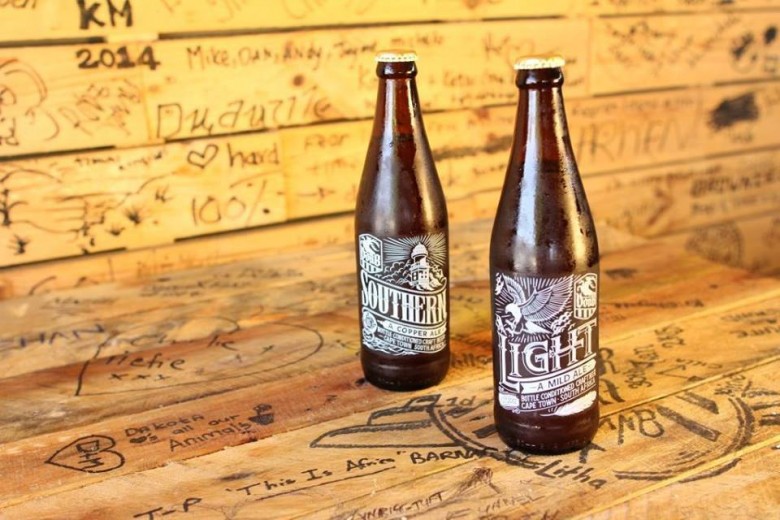 Courtesy of Beer Yard on Facebook
NMB passholders receive a free tour of three craft breweries. At the first stop at Dockside Brewery you'll meet the brew master and get to ask him questions about the brewing process, you'll also taste four different beers, enjoy some baked beer bread, before heading over to Bridge Street Brewery to meet their brew master. This is followed by 3 beer tasters, a cider taster and a savoury snack. Lastly you'll visit the Beer Yard, taste 4 beers and get to order one of their rad pizzas or hamburgers. A minimum of 4 people are required per tour unless the tour is running already. Please enquire when booking. Call Gecko Tours to book on 082 464 6022.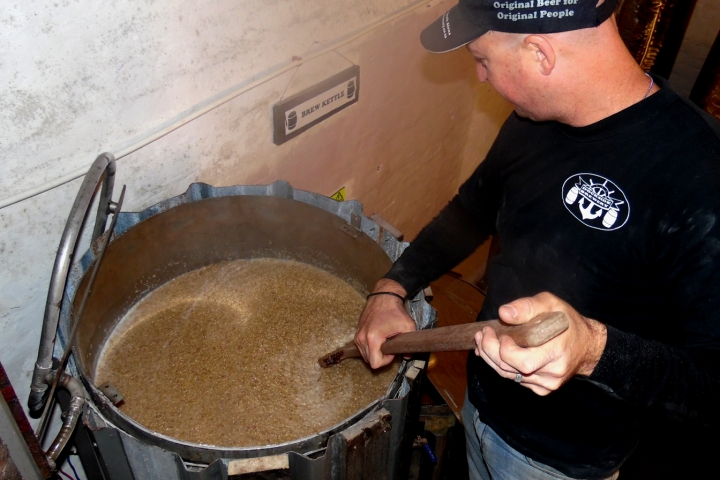 Courtesy of NMBT
28. Do the FREE 5km Hobie Beach Park Run every Saturday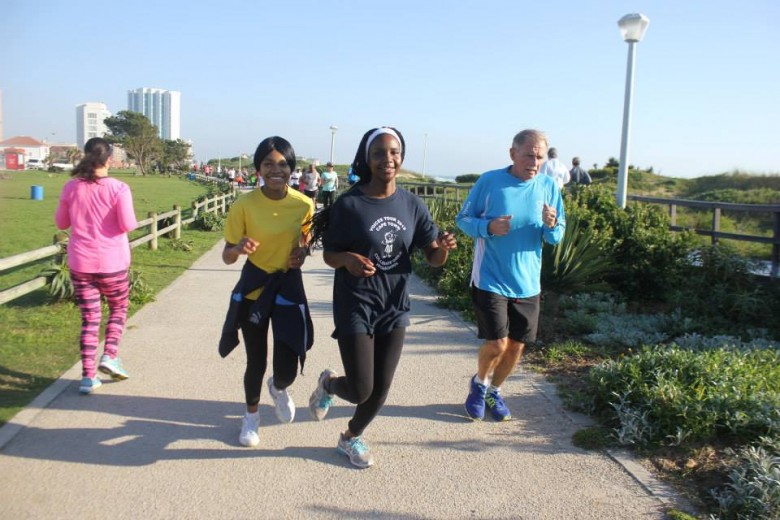 Courtesy of Park Run Hobie Beach Facebook
Get the blood pumping, air in your lungs and take part in P.E.'s favourite Saturday morning activity. Every Saturday morning at 8am hundreds of runners from the community come together to enjoy their city and the sun and sea views. It's free to participate, just register online here before your first run.
29. Old Library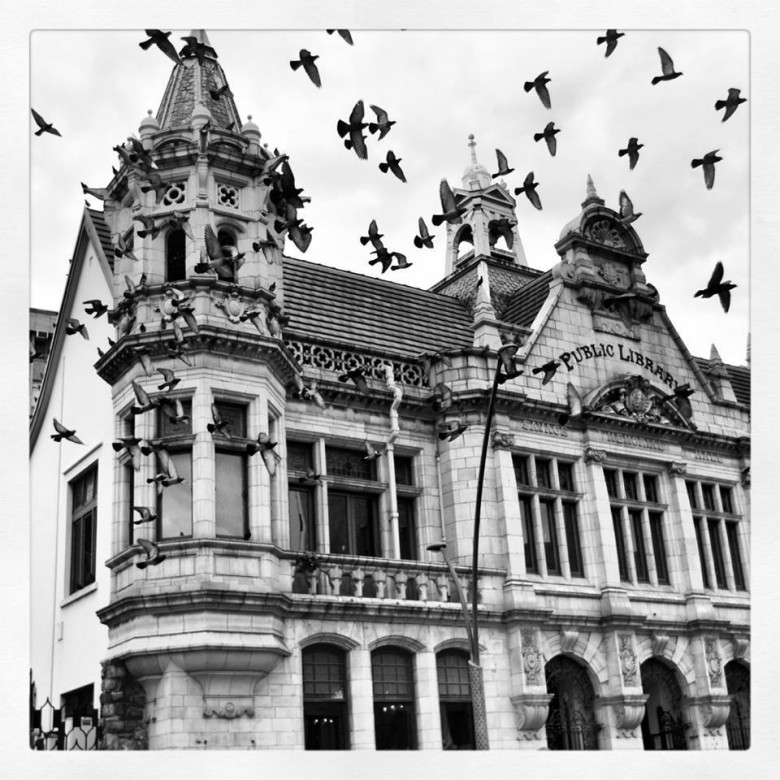 Courtesy of Rodney Fox
This beautiful Victorian Gothic building is the only historic building in South Africa built as a Public Library which is still operates as a public library today. Easy on the eyes on the outside, spend a thoughtful afternoon browsing the collection inside. Market Square.
30. Bridge Street Brewery For A Cold One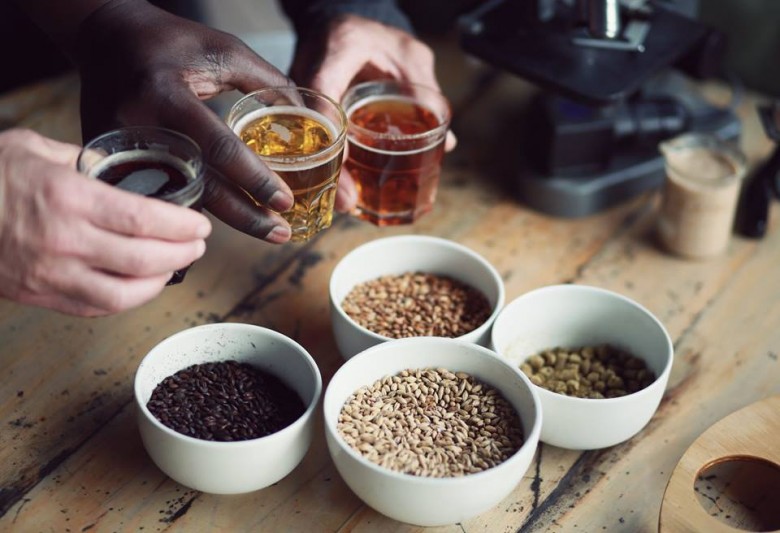 Courtesy of Bridge Street Brewery on Facebook
Not keen on the beer tour? Visit this brewery any time for the excellent thin-based pizzas, burgers and live music. Open Monday to Sunday from 11am to 1am. 1 Bridge Street, South End, Brickmakers Kloof, Port Elizabeth. Call 041 581 0361.

31. Penguins at SAMREC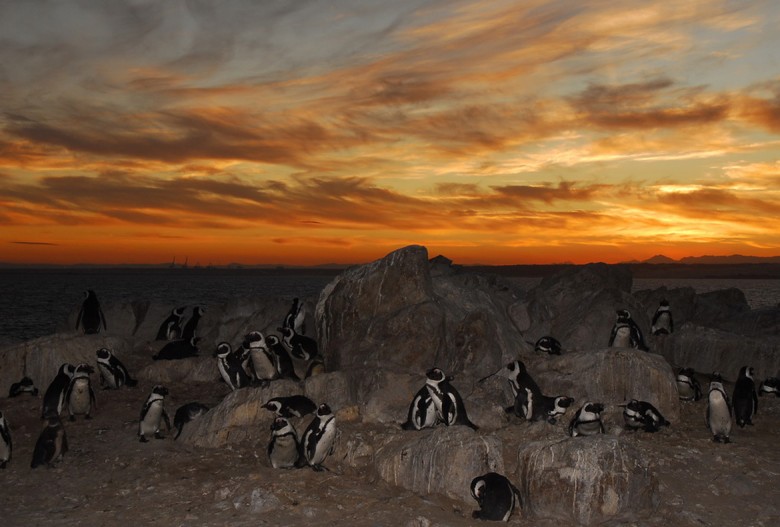 SAMREC Penguins Courtesy of NMBT
Visit these wonderful birds in tuxedos at the SAMREC marine bird rehabilitation centre situated in the Cape Recife Reserve. Visitors can visit the hospital to learn more about caring for the injured birds. 041 583 1830. Visitors to SAMREC are exempt from the entrance fee to Cape Recife Nature Reserve.
32. Fushin Street Bar

Courtesy of Fushin Street Bar Facebook
The Fushin street bar is a fairly new addition to P.E. and the younger sibling of the city's favourite, more swish restaurant Fushin in Stanley Street. The street bar is a laid-back sushi and tapas spot in Sunridge Village. Shop 2C, Sunridge Village Shopping Centre, Kragga Kamma Road, Port Elizabeth. Call 041 811 7875. Open from midday to 9pm everyday. Expect to pay R30-R60 for a main meal.
33. Cape Recife Lighthouse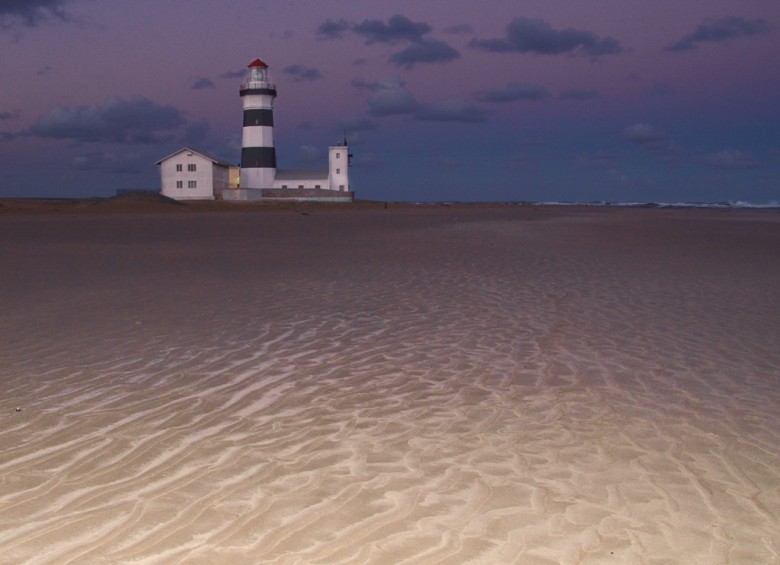 Courtesy of Suzik via Wikipedia
You can explore the interior of this picturesque light house, or do the 9km walk around the reserve taking in unspoilt beaches, wild flowers and you might even spot some whales. Phone Pine Lodge Holiday Resort in advance to arrange a time and guide to visit the lighthouse. 041 583 4004. It costs R25 for an adult and R15 per child entering the light house. To enter the reserve you need to buy a permit at Pine Lodge Holiday Resort at the entrance. A weekly permit costs R32.10 per vehicle. Or you can combine a trip to SAMREC with a 4×4 tour of the Cape Reserve and Grysbok Nature Reserve, free with a NMB pass- just contact Alan Tours to book in advance. 041 378 1486.
34. Ice Skating at Bay West Mall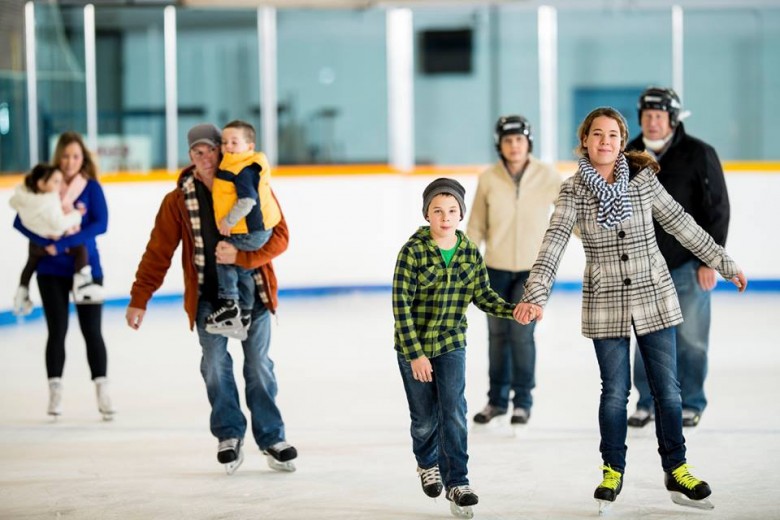 Courtesy of Baywest Mall on Facebook
Visit the impressive new ice rink at Baywest Mall, which just opened in May. This is the only rink in the Eastern Cape and promises hours of rambunctious fun for kids learning how to skate. The rink will also foster the growth of ice-hockey in the region.
100 Baywest Blvd, Baywest. 041 492 0330.
35. Ganache Patissier & Chocolatier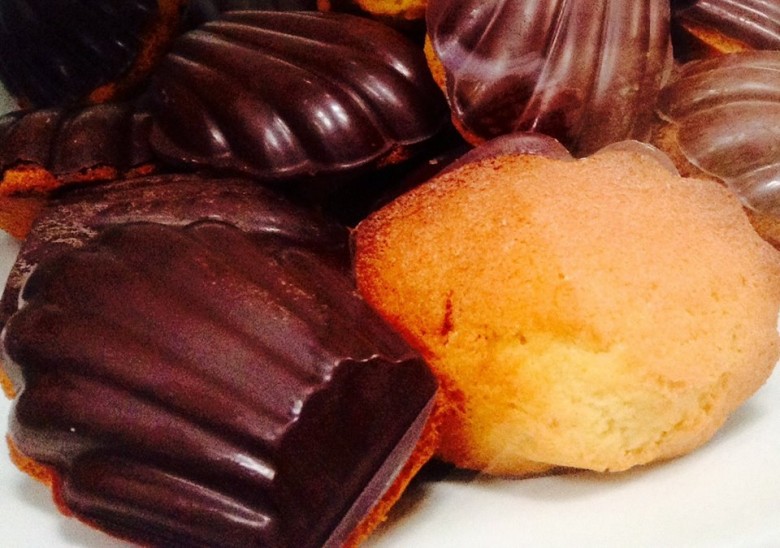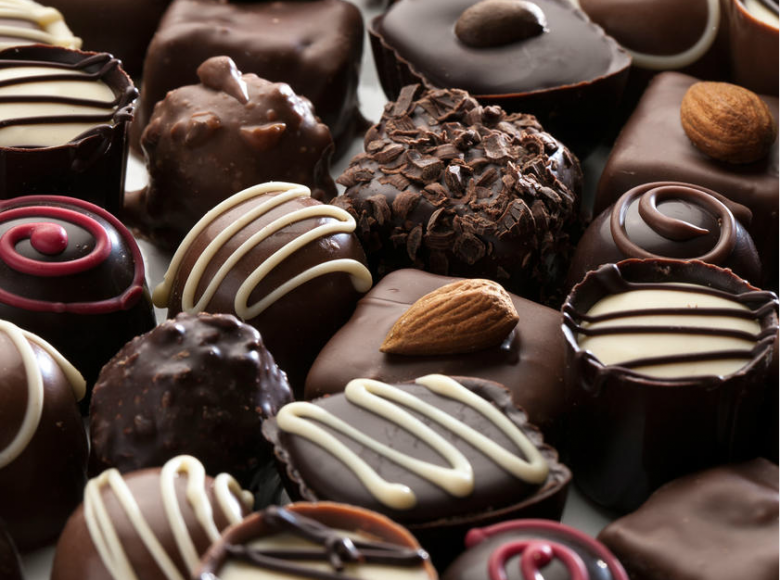 Courtesy of Ganache Patissier on Facebook
Artisan chocolates that could be from le Marais quarter in Paris, brought to you in a petite shop in Baywater Mall. These delicately hand-crafted pastries, chocolates and mouth-watering chocolate-dipped Madelines will tempt even the most determined dieter. They even stock Honest Chocolate slabs from Cape Town!
36. Whose Line is it anyway at the Music kitchen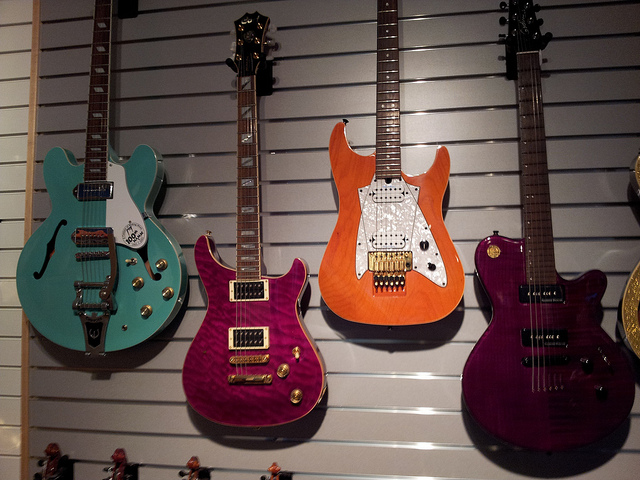 Courtesy of Doryfour on Wikipedia
You'll be treated to a night of musical comedy fun. Whose line is it anyway is held at the Music Kitchen every Tuesday. Tickets cost R40. Friendly cheers vibes abound. Starts at 7.30pm, Newton Park.
37. Cool off in McArthur's Pool & Leisure Centre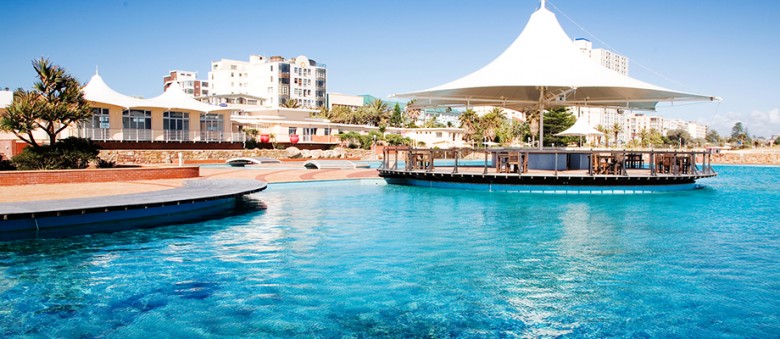 Courtesy of Holidaysandkids
Take the kids to McArthurs Swimming Pool for safe family-fun with a water chute and splash pool and two open-air warm freshwater pools, change rooms and a couple of restaurants. Life guards are always on duty at the complex giving parents that extra peace of mind. In season the pools are open seven days a week, from September to the following April. 041 582 2285. Beach Road, Humewood.
38. Beer Yard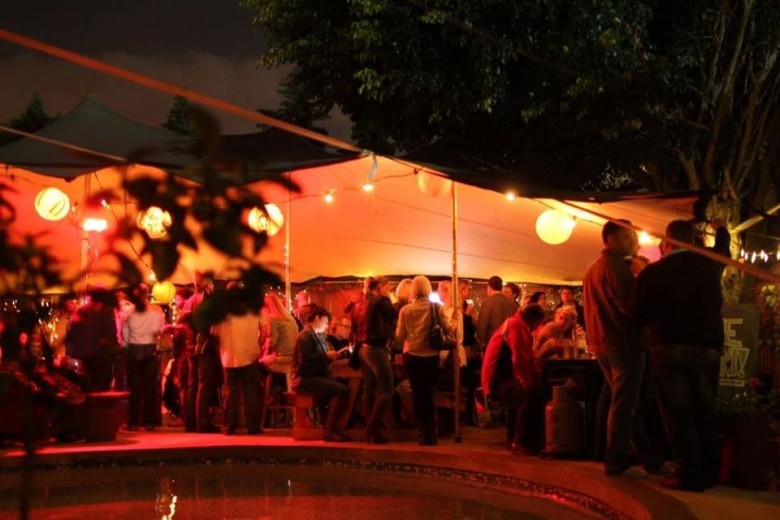 Courtesy of BeerYard PE Facebook
Burgers, pizza and beer, need we say more? On Mondays get any burger for R48. Excellent live music and beer tastings (you can also do the "hop on beer tour" see 28 above). 1 Cooper Street, Richmond Hill. 041 582 2444. Open from Monday to Saturday from midday to midnight.
39. Africa's Longest Double Zipline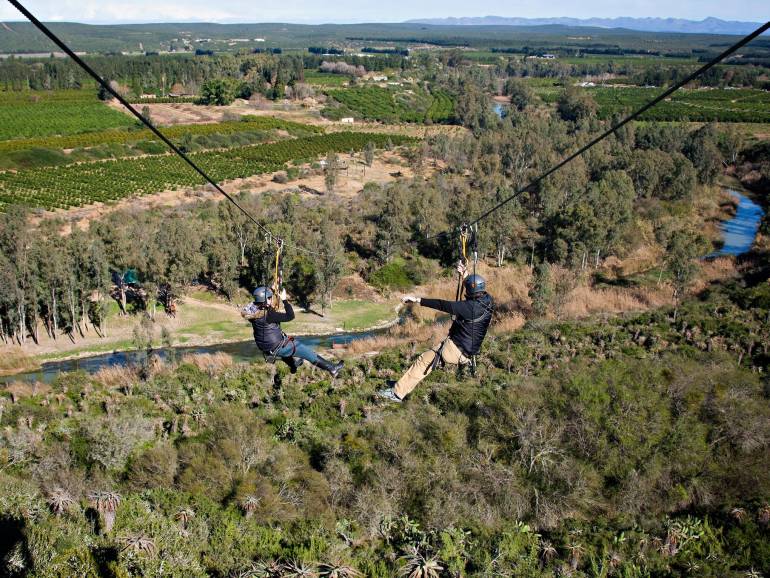 Courtesy of NMBT
This is the longest dual zipline experience in Africa. For safety purposes they have an automated stopping system so that you can chill out and take it all in without worrying about slowing down. NMB pass holders will receive a free zipline experience. Booking ahead is essential and the zipline is open from 10am to 5pm everyday. Call Adrenalin Addo 078 911 1619 to book and remember to ask for the NMB pass special.
40. Sandboarding at the Sundays River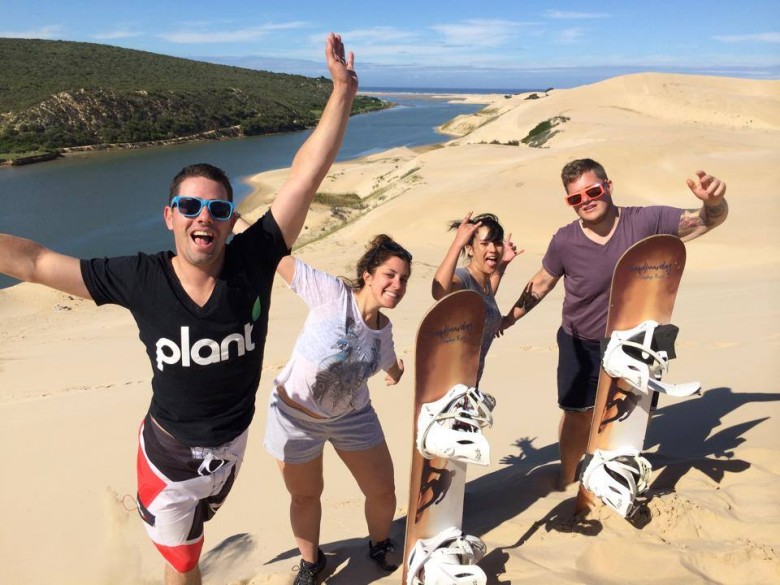 Courtesy of SandboardingSundays
As much of an adrenaline rush as snow boarding, but available all year round, weather-independent, sand boarding at the Sundays River will give you the ultimate buzz as you ramp up the speed on near-vertical dunes. NMB Pass holders receive a free 3 hour sandboarding tour at Sundays River for groups of 7 or more, and a 50% discount if there are under 7 persons in the group, unless there is a trip running already (then it will be free). This includes boat transfer to dunes and back, sandboarding lessons and board hire. Minimum of 4 persons required for boat to launch. Call Karl on 0711856565 to book.
41. Shark Rock Pier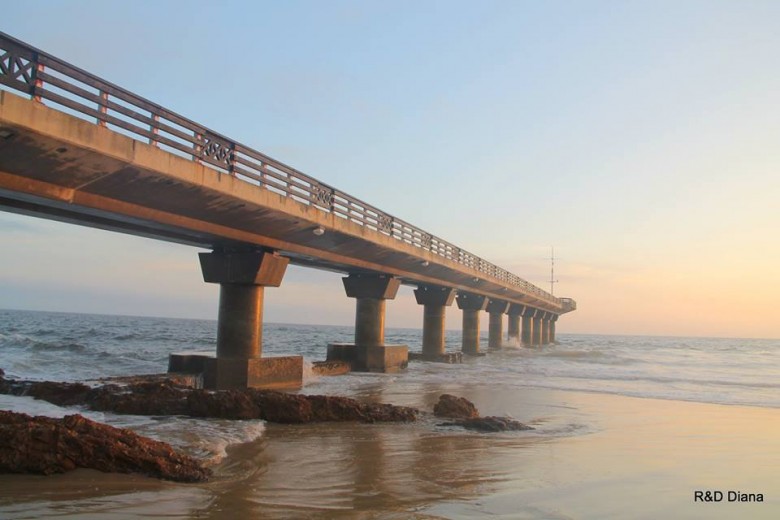 Shark Rock Pier courtesy of Diana Kitshoff
The only pier in the city, iconic shark rock pier stretches out languorously into the bay. It's the best place to watch the sun dip below the horizon, capture that perfect photo, and the views of the city and the bay are remarkable. Beautiful P.E. is one of the best kept secrets in SA.
There are so many interesting things to do in P.E. we're sure we've left out a few favourites- let us know your Port Elizabeth must-do's in the comments below.
Many thanks to Tim Abel for the inside info.