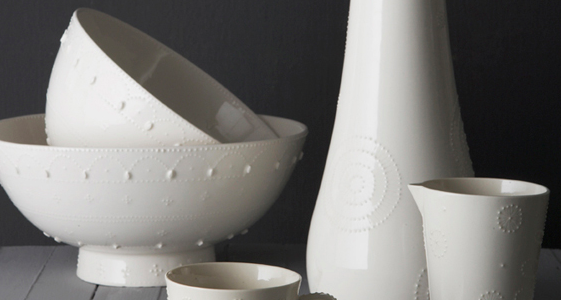 Of all the lovely suburbs in Cape Town, Observatory isn't really one of them. Sure, it has a fun student vibe, lots of cheap beer and a thriving street trade in cigarettes and boerewors rolls, but it's not really a charming kind of place.
Which is why I was both surprised and delighted to stumble across Mango Ginger. Mango Ginger is a pavement café that bakes and serves the most delicious fresh breads, quiches, pies and cakes. With an emphasis on only the freshest, healthy ingredients, a number of wheat-free and organic options and a large vegetarian section in the menu, it's the kind of café you can happily eat at every week without feeling guilty. Hell, it's the kind of place where even the chocolate cake must be good for you, if for no other reason than because it's been sitting in such a lovely environment all morning!
And it is a lovely environment. Obs might not be the best place to sit on a pavement and drink tea, but this is the best possible place in Obs to do just that, while watching the world go by. There's a comfortable indoor area, too, where you'll be more than tempted by the glass-fronted shelves of freshly baked delicacies, and after you've popped in once or twice you'll no doubt be greeted as an old friend by the lovely owner, Fiona Sleigh, who is undoubtedly passionate about her work, and about providing healthy, low GI breakfast and lunch options that actually taste good too.
Oh yes, yes sirree, this is delicious food too. Their spinach, feta and mushroom quiche will have you falling in love with quiche all over again. Their salads are a feast of flavour and colour. Their sandwiches are close to sandwich heaven. And don't even get me started on their sweet treats.
Once you've finished at Mango Ginger, a meal that will undoubtedly linger, deliciously, over the last crumbs, take a stroll just around the corner to a treasure trove of a junk shop: Munro's. It smells like old books and is filled with everything from old furniture to vintage kitchen goodies and containers, old tools and books books books.
When your bags are full of vintage junk, keep strolling down the road to the Liesel Trautman studio. Liesel Trautman creates the kind of ceramics that will make you want to throw out every piece of crockery you own. Big statement? That's how beautiful her stuff is. The most delightful plates, cups, bowls, vases and decorative goodies, adorned with flowers, animals, motifs and raised dots and swirls, this is porcelain at its most stunning. But be warned! Go in with a clear shopping list in mind, or you'll leave with an empty wallet and full bags.
Photo: Liesel Trautman