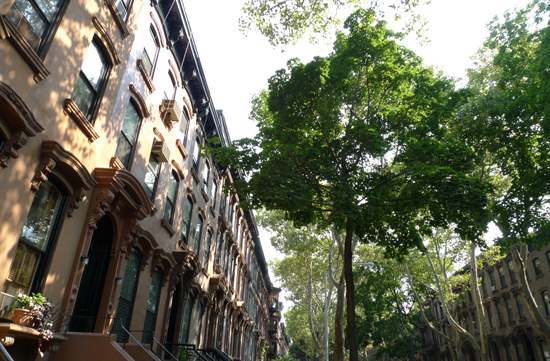 Now that I'm back in New York after the summe holidays it's time to get down to the serious business again. For me that means to find a place to live. I've been lucky to have been able to borrow a friends apartment in Greenwich Village so far, but from September 1st he needs it back and I have to find something else.
I checked a few web sites before the summer and the amount of places there made me feel quite hopeful. But now that I'm looking for real, it is so much harder. Should I get my own studio or share a bigger place with other people? For how long can I sign a contract, maybe I want to do something else for a big part of next summer as well? And what areas are okay?
Since I live very central now I've started looking at Manhattan. The prices are not so much higher here compared to the nicer areas in Brooklyn but I'm thinking, the more areas I look at the more apartments there will be to choose from.
Last Sunday I was having brunch with a new friend, Leo. When he heard that I was looking for a place he right away took me out to a part of the city that I had never been before, Fort Greene. Located between Williamsburg and the popular Brooklyn park, Prospect Park, it is not very far away. And it was a lovely neighbourhood. Quiet streets lined with trees that created a canopy above. But not so quiet as to not have a lively atmosphere with lots of people sitting at various cafés and restaurants. It was very nice, experiencing this, for me, completely new area.
Good links if you are looking for a place:
• newyork.craigslist.org
• newyork.backpage.com
• www.sublet.com
And don't forget to use your contacts – they are valuable.
To find awesome flights to New York go here.