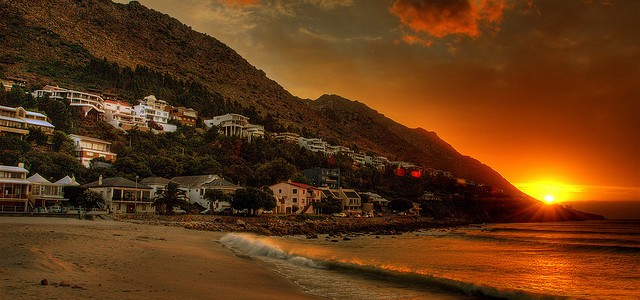 Recently we asked Travelstarters on Facebook which was the best beach in South Africa, based on their votes and likes, we made a list of the top beaches SA has to offer.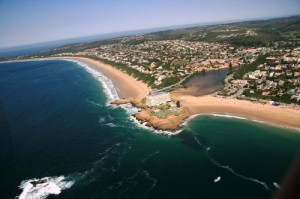 5. Robberg Beach – Plettenberg Bay
A long standing favourite among South Africans is the golden sand of Robberg Beach in Plettenberg bay. Balmy warm water with a wide, flat beach, Plett has always been popular with families. The beach at Beacon Island often gets crowded, with the parking lot, hotel, bars and restaurants close by, a short hop round the corner is the long, pristine Robberg Beach, far from the madding crowd, yet close enough for convenience, there's a reason this beach is voted high up there!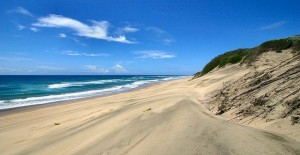 4. Cape Vidal – KZN North Coast
This is a little known beach far from any of the hustle and bustle of anything urban or touristy. It's hidden deep in the St Lucia Marine Reserve with the stunning backdrop of the forested dunes and the tropical waters of the Indian Ocean in front. This unspoilt setting is popular with wilderness connoisseurs for its fishing, snorkeling and bird-watching where one can stay in one of the log cabins or camp sites deep in the woods.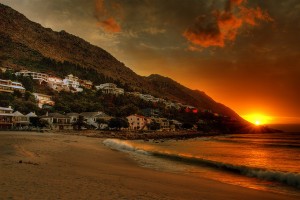 3. Gordons Bay – False Bay, Western Cape
This popular beach has long been frequented by Stellenbosch students due to it's proximity to the university town – often favoured over the built-up Strand beach because of it's restaurants, bars and idyllic setting against the mountain. It's a great place for families too with one wide sandy beach and another long beach with shallow water making it ideal for kids. Many of the shops have been around for decades so the town mixes both old-school beach with a young crowd.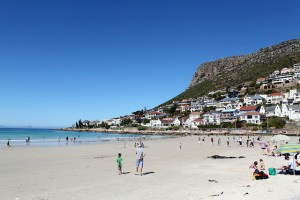 2. Fish Hoek – False Bay, Cape Town
Sharks aside, this is a stunning family beach set at the mouth of the Fish Hoek valley has a gradual slope making paddling safe for kids. The shallow bay means that water heats up here faster than beaches elsewhere in the region (Cape Town is famed for its icy summer waters), so it's a popular sunning spot for locals and tourists alike. It's easy to reach by car and train and has cheap restaurants nearby with very kid-friendly food – definitely worth a visit.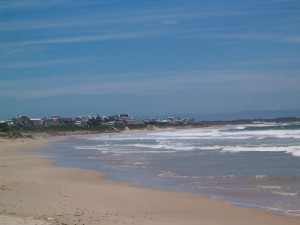 1. Cape St Francis, Eastern Cape
At the tip of Cape St Francis, South of St Francis Bay and a short drive from the hustle and bustle of popular surf spot Jeffery's Bay, is white sand of one of the best beaches in South Africa (as voted by Travelstart fans). St Francis Bay, not far away is home to Africa's largest network of canals and is famous for it's white lighthouse and Sardinian Style architecture. An excellent place for a summer escape, Cape St Francis is not to be missed.
[boilerplate bytitle="Standard"]