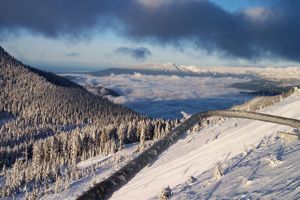 Home for this Travelstart blogger is just outside of Vancouver, on the west coast of Canada. I currently live in Sweden, but I was born and raised in Canada. 
I wasn't planning to go home to Canada for Christmas this year, as it's expensive to fly from Europe, especially if I visit more than once a year. 
But a month ago, I decided to check online, just in case there happened to be any great deals. If I could find a super price, then I might just go home for Christmas. My search began at Travelstart….. 
Within minutes, I had found a flight that would take me home for 3 weeks over Christmas, and it was really really cheap. In fact, it was so cheap I didn't believe the price I was being quoted. I thought, maybe Travelstart hadn't included the taxes in the quoted price, or maybe they are showing me the one-way, and not round-trip price. But having used Travelstart for many previous bookings, I knew they have an up-front pricing policy that always includes the taxes, so I quickly realized the price was in fact correct. Yippee!  
To make a long story short, I'm going home for Christmas, thanks to an amazing deal I found through Travelstart. The price was about 35% less than I usually pay, for this same flight. 
I'll be sure to file a blog or two during my travels home. One of the first things I plan to do, besides visiting family, is visit my favorite ski hill in Vancouver, Cypress Mountain. The photo above was taken the last time I snowboarded there. The clouds were covering the ocean, and it was a crisp, beautiful morning.  
Are you going home for the holidays?  Check Travelstart's home page today, and maybe you will be surprised by a super deal, like I was!