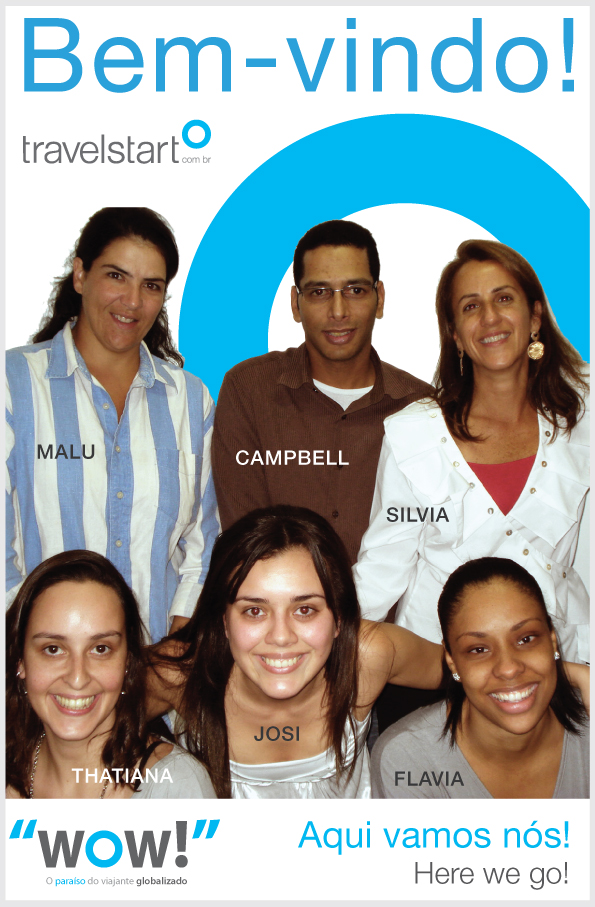 Cape Town May 27, 2008
Press release from Travelstart:
Travelstart launches in Brazil
South African online travel pi.jpgoneers, Travelstart, now first in Brazil!
Local presence absolute key to success
Travelstart, online travel pi.jpgoneers and the leading online travel company in South Africa, opens for business in Brazil today.
Brazil will be Travelstarts 13th market and the 3rd served by a local management team.
The office is located in Sao Paulo and will serve the local market with fulfilment and ticketing.
"Our ambition is to have a presence on all continents before the end of 2010. Brazil is a huge undeveloped market with great potential. It has the opportunity to become larger than all our other markets combined. We have a super management team on the floor in Sao Paulo who can handle the local market, which has less competition and higher margins, than what we are used to in Europe" says founder Stephan Ekbergh.
"Brazil is at present, just like South Africa, going through a phase of tremendous success with the low cost carriers, which spurs growth in travel and acceptance of the internet as a shoppi.jpgng channel. This is the type of environment that we enjoy as we can play a pi.jpgvotal role in the process of change and emerge as the market leaders"
This service is available at: travelstart.com.br and handles flights booked through Amadeus plus hotels and cars. From June 2008, all local low cost carriers will be available for sale on the website.
About Travelstart
We are online travel pi.jpgoneers and the online travel retailer that sparked the online revolution in Scandinavia in 1998. Our Head Office is based in Malmö, Sweden with international call centre an development in Cape Town.
Travelstart continues to lead the industry through innovation, development and licensing through their daughter company, travellab.com
For more information
Please contact
Travelstart
Stephan Ekbergh
+27-826107431
stephan@travelstart.co.za
www.travelstart.co.za