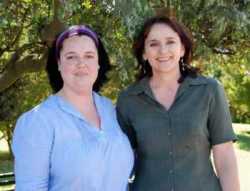 The Angels have been at it hard – spreading the love and working hard so our magazine drive, while an astounding success, was only concluded very recently.  We finally managed to align everyone's schedules and loaded up our company car with all the fabulous, colourful, glossy magazines to be dropped off at the Durbanvill Church Center who co-ordinates the delivery of magazines to the patients at the Tygerberg Caner Ward. 
The midday heat was scorching and the temperature rose dramatically as we drove towards Durbanville.  When we finally reached our destination, nestled in the midst of vineyards and by an open field of lush green grass, we couldn't help but feel a sense of peace and stillness despi.jpgte the heat.  We met up with Vida who runs the charity arm of the church and from the short time we spent with her, we quickly recognised the unlimited level of love and care she had for those less fortunate.  She led us into a storage room which was filled from floor to ceiling with every type of item that was precious for the needy.  Clothes, toys, toiletries and the list went on.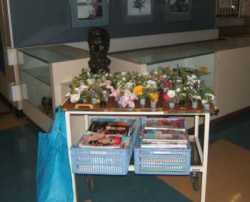 She went on to outline the various activities and channels they use to ensure that the donations received, reached the people who needed them most, Tygerberg Cancer Ward being one of them.  Every week, they deliver around 120 magazines to the cancer ward, together with bookmarks and flowers and each person gets 2 magazines, a bookmark and flowers to brighten their day.  Most of the patients are from up country so they rarely get visitors and these magazines help them pass time while they wait for their treatment and during their recovery period. 
She then led us outside to show us the extra buildings built to house yet more things collected from their parish and through various donations.  Everything was neatly packed away, categorized and tagged for future use.  It was truly inspi.jpgring to see the level of selflessness and generosity people had.  It made me imagine a world where those of us who have share with those that are less fortunate and don't have. 
Thank you to all our Travelstarters and an even bigger thank you to Bridget McNulty and Kim Gray for opening their hearts and donating generously.  Most importantly, a very special thank you to Nanette McDonald for putting forward this suggestion as our Charity of the Month.
Check out our angels flickr page for more pi.jpgctures on how we spread the love!