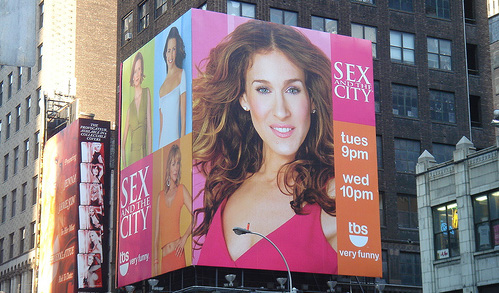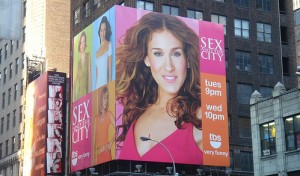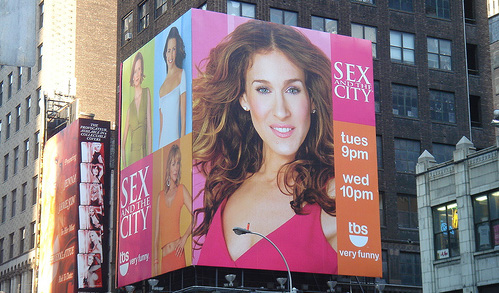 photo by Kramchang
Millions of women around the world are anxiously awaiting the premiere of the second Sex and the City movie starring Sarah Jessica Parker as the sexy columnist Carrie Bradshaw. The series and the first movie were and still are incredibly popular and many single women have been trying to emulate the glitzy life style of Carrie and co. They wear the labels, they drink the cosmo's and they want to go to the places frequented by the famous quartet to find the love of their lives.
Therefore the ultimate Sex and the City Tour to offer diehard fans a chance to get up-close with SATC hotspots has been released. The suggested itinerary starts in New York City where you can hop on a city tour that takes in many of the locations featured in the series and film. You'll see the bars and restaurants where the girls met up and also discover their favourite shops. The tour then continues to Abu Dhabi which is where the girls travel to in the new movie. It's the perfect place to go for some sunny R&R and of course shopping in the many opulent shopping malls and authentic bazaars. Next stop is Morocco which posed as previously mentioned Abu Dhabi, because its authorities deemed the movie too cheeky to be filmed here. Morocco boasts fabulous souks and markets in cities such as Marrakech and Fez. Great for, er, shopping! Then on to Malibu in Los Angeles which played the part of Baja California in Mexico where Carrie spent her honeymoon with her best friends instead of Mr Big. And yes, Los Angeles is great for shopping in case you hadn't done enough damage to your bank account. Finally the tour takes you to Paris which is where Carrie travelled to in the show with her Russian lover. And you guessed it, Skyscanner recommends fans to go shopping at Dior.
There is a definite shopping theme in this tour and you do need a couple of credit cards, extremely large suitcases, and the ability to overcome jetlag. But hey, a glamorous SATC life style doesn't come easy.