Palawan in the Philippines has become a leading destination for solo travellers, couples and families looking for an island escape. With its friendly locals, unmatched beauty and crystal-clear waters, it's no wonder people are flocking to its shores.
Here are 10 reasons why you should visit this slice of heaven in the Philippines. And why you should visit now!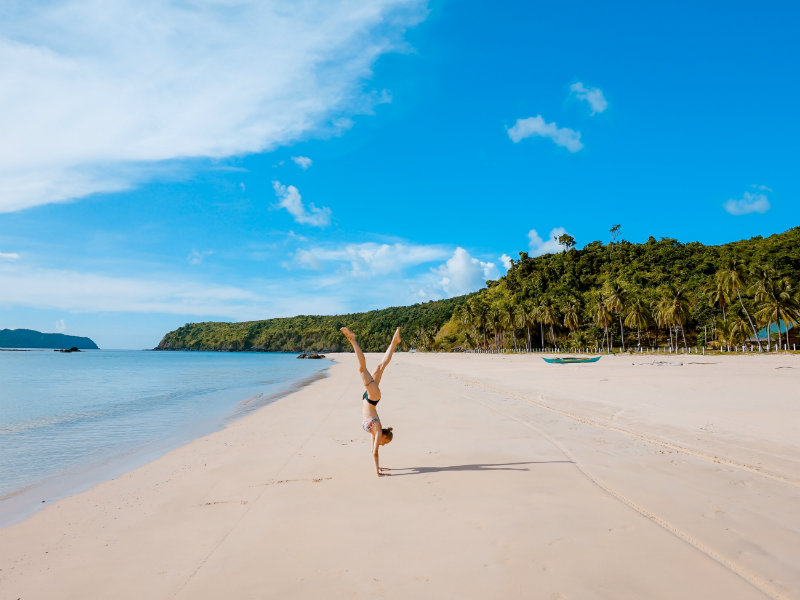 1. Massive amounts of tourism? Nope!
Palawan has recently appeared on many travellers' radars because of its remote and untouched appeal. Its natural beauty is on full display with very few property developments and hotel chains stealing the limelight.
However, Palawan is in the early stages of exploiting its natural beauty. If you're looking to escape the crowds, now's the best time to visit before mass tourism hits.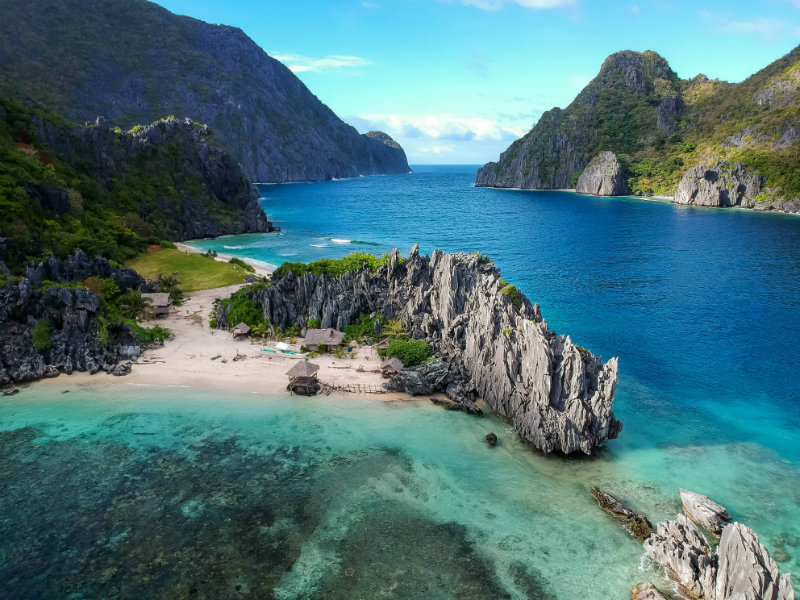 2. It's affordable
The South African Rand goes a long way in the Philippines! The locals aren't money-hungry, so you get a lot of bang for your buck. Tourists aren't exploited, and scams are few and far between.
Scattered along the beaches are small locally owned resorts where accommodation is basic, yet affordable. Where else can you pay R500 for a double room, with an ocean view and a delicious breakfast? A full body massage costs as little as R100, and a day of island hopping, including lunch, will only set you back R280!
Book your accommodation in the Philippines now!
3. The people
Filipinos are extremely friendly, laid back and humble people. They'll go out of their way to help you and there's a strong sense of community in the area.
This happy-go-lucky attitude is infectious and has a ripple effect on the tourists who vacation here. People are more relaxed and calm and you're bound to meet like-minded tourists.
4. The beaches
Comprised of over 1 700 islands and islets, Palawan boasts some of the best beaches in the world. Head over to the fishing village of Port Barton to enjoy its coastline and the untouched beaches. Hop on a scooter and take a ride off the beaten track to discover the uunspoiledNacpan and Duli beaches. Rent a kayak and explore remote islands lined with palm trees.
You can't visit Palawan and not be fascinated by the sheer beauty of its unique coastline.
You Might Also Like:
5. Diving
Palawan is a diving mecca offering some of the best dive sites in the world. The pristine waters are home to a diverse tropical marine life with vibrant coral attracting many adventure enthusiasts.
If you're not a certified diver, you can opt for a day of snorkelling instead. With crystal clear waters, you don't need to venture too far from the shore to set your sights on turtles and other tropical fish.
6. El Nido
El Nido is the prize of Palawan. It's a small, coastal village surrounded by limestone mountains with palm trees dotted all over the coastline. However, the beauty of El Nido extends far beyond its white sandy shores. Bacuit Bay is home to many hidden lagoons, enchanting caves and remote islands.
It's no wonder the recent season of Survivor South Africa was filmed here. If you join one of the island hopping tours, you'll have a chance to visit each location. Looking for your own Survivor experience? Why not camp on one of these isolated beaches instead!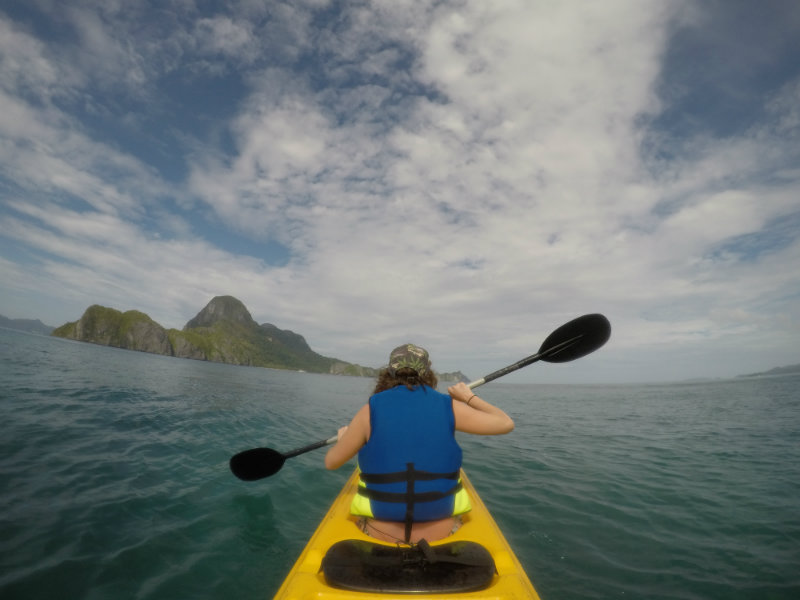 7. Coron
Coron is the epitome of island life. It's a quieter version of El Nido but with a diverse marine life that will top anything you've seen before! The small town of Coron is built around limestone cliffs and the nearby islands are lined with white sandy beaches.
Coron is also home to Kayangan Lake which is said to be the cleanest and clearest lake in Asia.
8. It's the perfect place to disconnect
Palawan is the perfect place to rest and relax. As with the internet speed, everything operates a bit slower on the island. Whether you spend the day laying on a hammock with a book in hand or venturing through dirt roads with no clear destination in sight, the island vibe will get you.
There's no rush, no commotion and no sense of urgency. Contentment will consume you, leaving you with a pure sense of happiness.
9. It's home to one of the New 7 Wonders of Nature
A short drive away from Puerto Princesa and nestled under a mountain range lies an 8.2 km underground river.
This subterranean river has recently been named one of the New 7 Wonders of Nature and is said to be the longest underground river in the world. Join a guided tour and explore this unique waterway with its natural rock formations that make it so extraordinary.
10. No visa required for South African passport holders
The Philippines is one country South Africans can visit without the hassle of arranging a visa. 30-day visa-free is most certainly a big attraction resulting in less time worrying about visas and more time for planning activities!
Check out these other visa-free countries for South Africans!
How to get to Palawan?
Palawan lies to the west of the Philippines and is often overlooked by tourists choosing to visit the more popular destinations such as Bohol or Boracay.
Incoming flights make a stopover in Manila or Cebu before reaching the capital city of Palawan, Puerto Princesa. From here, you need to hop on a local bus where you'll spend the next 5 hours driving along windy roads before reaching El Nido.
Alternatively, there are direct flights from Manila to El Nido or Coron, but these aren't as regular and come with a higher price tag.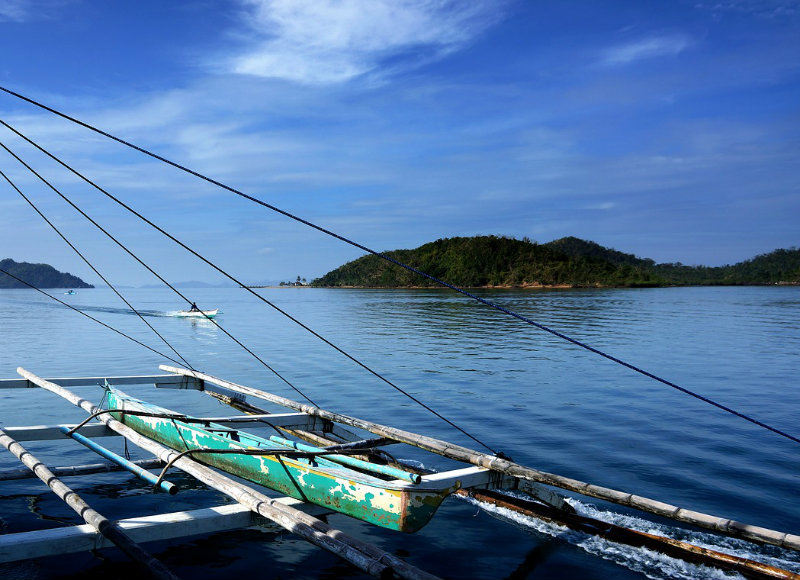 Best time to visit Palawan
The Philippines has a tropical climate with an abundance of sunshine all year round. However, it's prone to typhoons and monsoon season is notorious for bringing strong winds and thunderstorms.
The best time to visit Palawan is during the dry months which run from December – May.
The wet season begins in June and brings along frequent rainstorms in July and August. There have also been numerous typhoon warnings from August to October and flight cancellations are common during this time.
Palawan has not yet reached a point where it's overcome with tourism. Its natural beauty is undeniable with the pristine waters attracting more and more people every year.
Also read: 
Have you visited the Philippines recently? Share your experiences in the comments below. We'd love to hear from you!
*Disclaimer!
All information on this blog page was correct at the time of publishing and may change at any time without prior notice from the original source. Travelstart is not affiliated to immigration authorities or their application centres and will not be liable for loss or inconvenience arising from the use of information from this website.