I had the immense privilege of being able to visit the Pearl of the Orient Seas, as the Philippines is known, though this name really doesn't do it justice. It's over 7000 pearls in actual fact, in the form of spectacular beach-studded islands. Now I didn't get to see every one of them but I did get to experience, arguably, it's most spectacular part: the Northern tip of a long sliver of an island known as Palawan.
It's here that a small backpacker town is tucked away between cliffs, towering rainforest trees, white beaches and deep blue waters: El Nido, 'the nest' in Spanish. It's a 4-6 hour drive from the main airport on the island at Puerto Princesa and it is totally worth every minute of the journey! The locals refer to this place as the paradise within a paradise and it's not difficult to understand why.
Here are 10 of my favourite moments from this incredible place:
1. Sunset over Bacuit Bay
Bacuit Bay is somewhat reminiscent of Vietnam's Ha Long Bay just with about 20-30 islands instead of several hundred. The best sunset views here can be had from Corong-Corong Beach, Las Cabanas Beach or Marimegmeg Beach; all face west.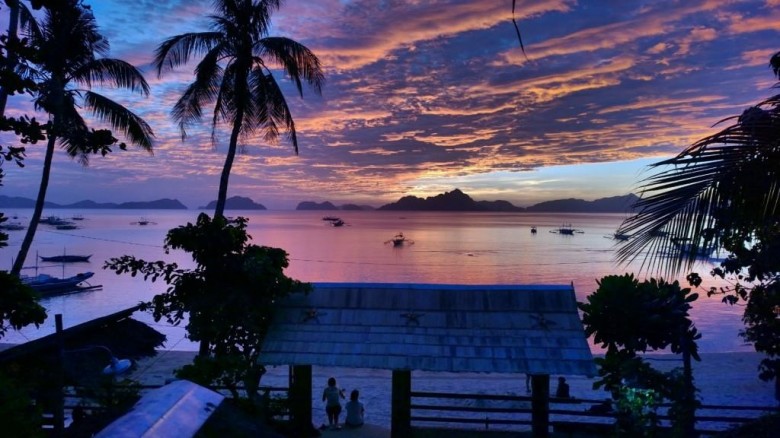 2. Lunch is as fresh as can be
Daytrips around Bacuit Bay all stop for lunch on a beach somewhere. Fresh fish, pork and chicken are usually grilled on the back of the boat, or on the beach and guides will serve fresh watermelon, pineapple, mango, bananas, cucumber salad and tomato salad alongside.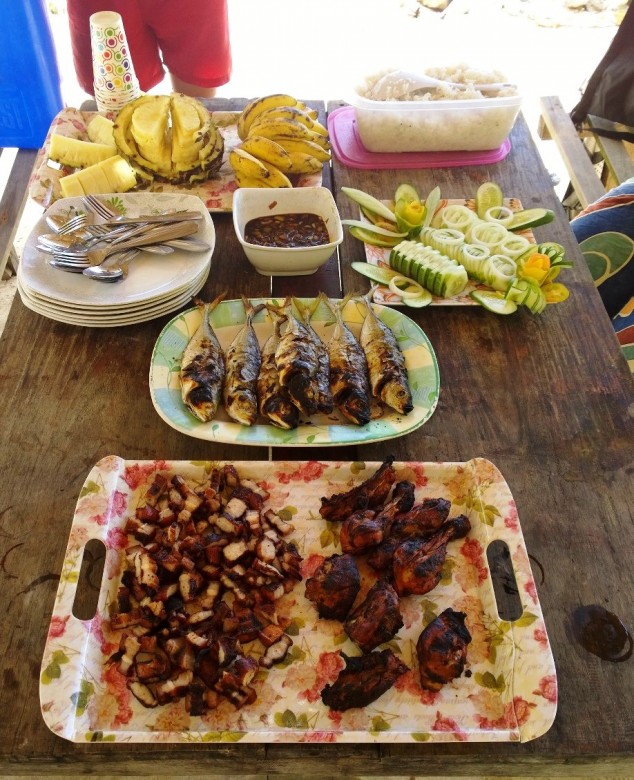 3. A million secluded beaches
It seems every tiny island has a powdery white beach at the bottom of a steep cliff. Some even have little bars on them serving beers and cocktails to day visitors who want to lounge around in hammocks and snorkel in the bay. There really is nothing better.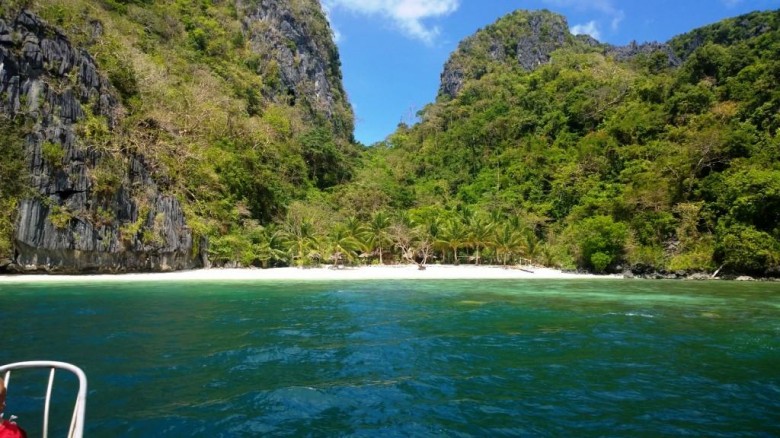 4. This location
How could this not be the best location ever for a resort? Resort, used very loosely I might add. There are no fancy pool bars, swanky restaurants, night clubs or gyms. You have a perfectly decent beach to run on, chilled out bars are just a stroll down the sand and for the pool you have the balmy waters of Bacuit Bay.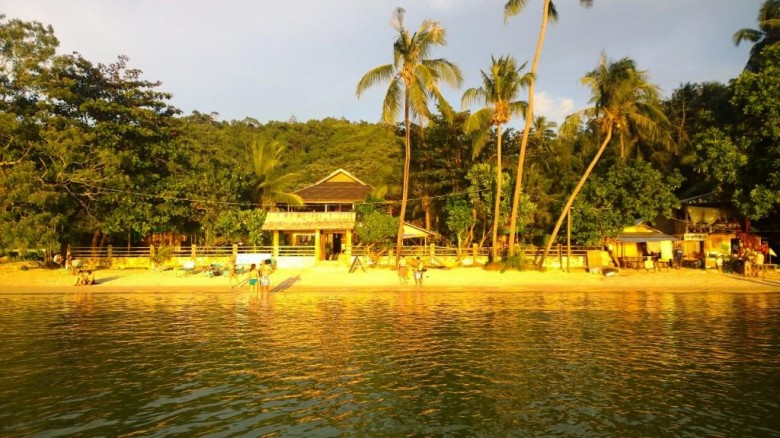 5. Beer!
Next to our resort was something like a spaza shop, except that it also, legally, sold beer. A cold San Miguel Beer (or SMB as they're nicknamed) is just around R8 a pop. They crack it open for you, wrap it in a tissue (to wipe off any rust from the cap) and you just plop down in the water and watch the world go by.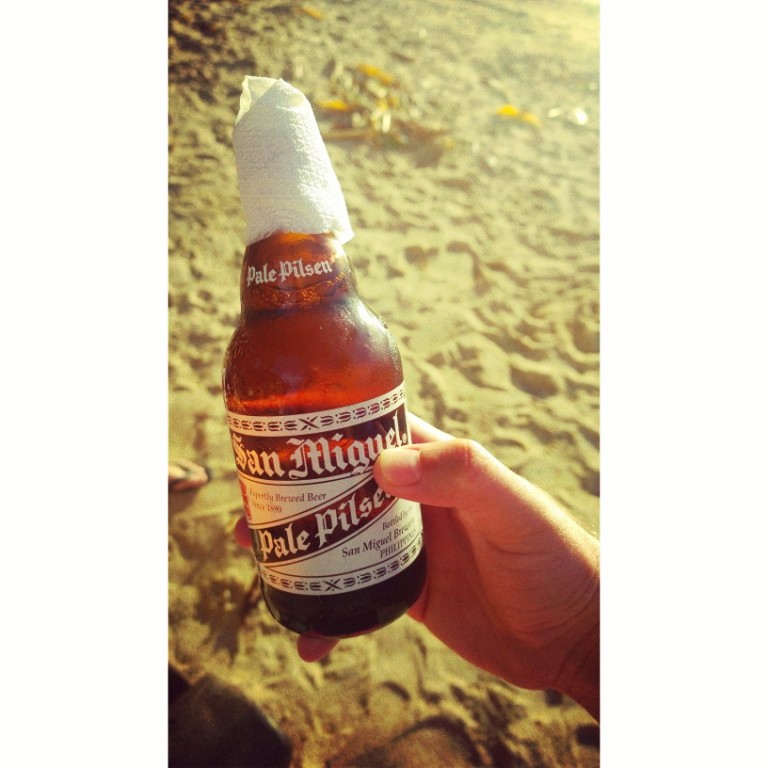 6. Pandesal
These humble rolls are everywhere in the Philippines, but that doesn't make them any less incredible. Soft, doughy and sweet, they're often served warm, dusted with coarse flour. Butter just melts into them. This could quite possibly be the perfect hangover food.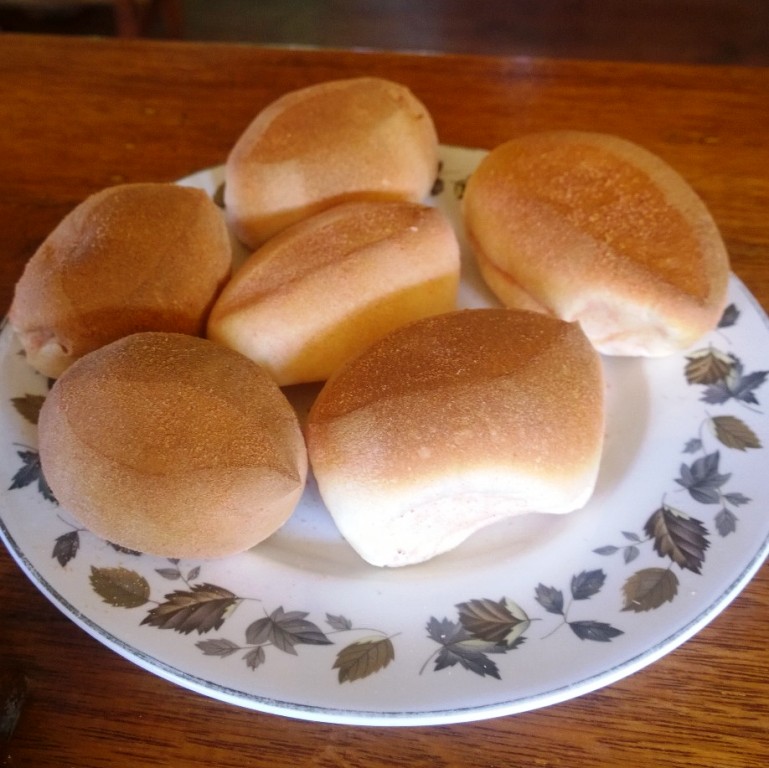 7. Massages on the beach
This little unassuming hit is quite probably the world's best located massage parlour. You pay around R80 for a full body rub down while you lay on a bed on the deck, overlooking the bay through the palm trees. This is paradise.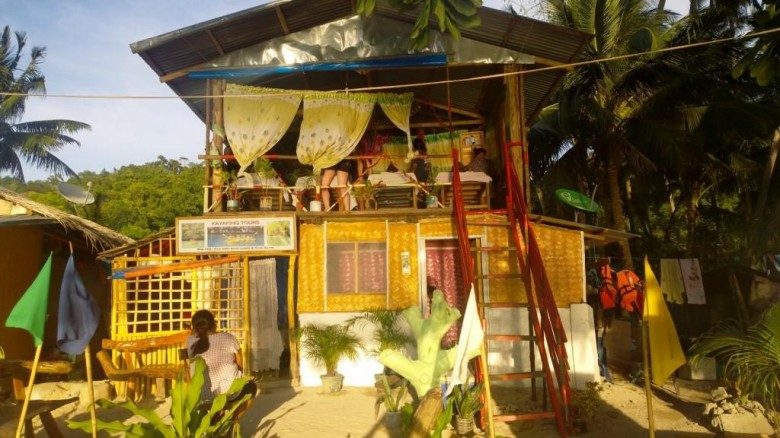 8. Rattan hammocks
Between any two poles, or any two palm trees will be one of these sturdy chaps, the rattan hammock. Far more sensible than its limp and tangly western counterpart, this Philippine lounger is just the right amount of sturdy and soft which, be warned, makes it a little too easy to accidentally fall asleep in the sun!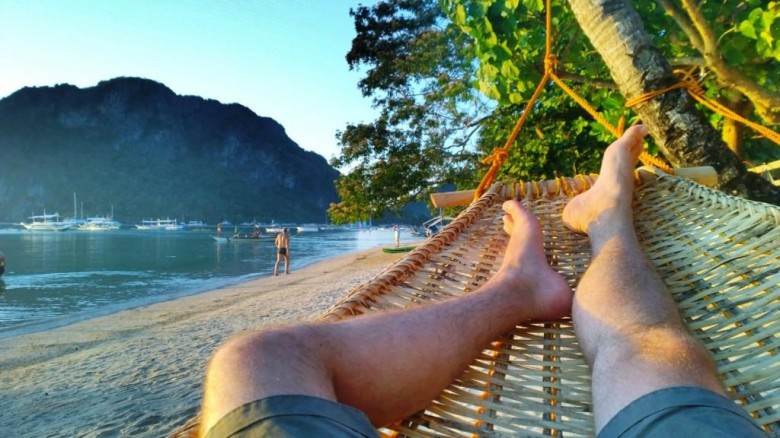 9. The simple, iPad-free life
Now, there is internet here, it comes in the form of a cell phone attached to a WiFi router, it's not super fast, but it will let you Instagram a few pics. But, to the locals, they could easily do without it most of the time. Pretty much no one has their face glued to their phones, kids aren't playing games on tablets either, there's enough fun to be had swinging in the trees, swimming and hoop-rolling an old bike tyre down the beach.
10. The beach bars
The Philippines has a party scene and it can mostly be found on the small island of Boracay, so here in El Nido, life is much more laid back. Take a stroll along the beach in the evening and nip into any one of the chilled out beach bars for a sundowner. We discovered this one on the last night on Corong Corong beach, run by a French couple (there are plenty of French travellers here), it has a pool to laze around in while watching the sun descend across the bay. Look out for some incredible French-Filipino fusion food on Palawan, like bacon wrapped fish fillets and even moule frites in the traditional French style made with the freshest local ingredients!