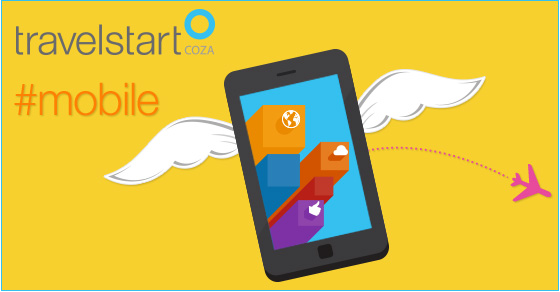 Welcome to your travel news roundup –  the weekly installment on the Travelstart Blog designed to keep you on the cusp of what's what in the travel world including industry news, airline anecdotes, travel advisory's and a pick of the week's most important stories impacting travel around the world and in South Africa.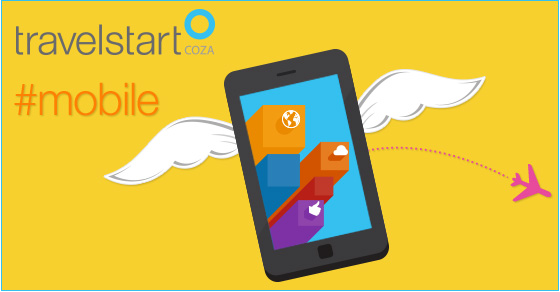 Travelstart Reinvents Mobile-Friendly Website
Consumer air travel booking has just become more accessible with the launch of the new Travelstart mobile website.
The new version of the mobi-site, available at Mobile Flapp App, compares thousands of flights in seconds, bringing the most powerful features and flexibility of the Travelstart website to mobile screens.
Source: Travelstart.co.za.
Man uses one first class airplane ticket to eat free for a year
A man in China booked a first class ticket on China Eastern Airlines and went to the VIP airport lounge at the Xi'an airport in Shaanxi, China and ate a delicious meal before his flight. Just like any first class traveler would. Except he never takes the flight…
Source: Gizmodo.
fastjet now bookable on Travelstart
Now you can search, compare prices and book fastjet tickets on Travelstart.co.za. fastjet operates flights between JNB and DAR 3 times a week on Mon, Wed and Fri, and tickets include all surcharges, airport charges, government taxes, and one checked-in 20kg bag.
Flights depart on these days from Dar es Salaam at 10h30, and land at 18h50, with a flight time of 3½ hours.
The first flight for fastjet's second international route between Dar es Salaam and Lusaka is scheduled for 1 February 2014, and will operate twice a week on Thursdays and Saturdays.
Qatar Airways launches online Visa application service
Qatar Airways recently introduced a new online system that allows travellers on the airline, including South Africans, to apply online for tourist visas to Qatar. Only one-month single-entry tourist visas are available and the visa must be used within 60 days of the date of issue. The validity and the visa period cannot be extended. The process takes approximately 10 days and the cost is US$55 (R599) per person.  The option to fast track the application is available at a cost of US$120 (R1 307) per person and takes approximately seven days to process. The service can be accessed from Qatar's website.
Kulula and the Cape Argus Cycle Tour
Kulula will levy a handling fee of R300 p/bicycle, p/flight sector, carried for the 2014 Cape Argus Cycle Tour. For comprehensive bicycle drop off & collection procedures, please visit Kulula's site.
Government launches new domestic airline
A new airline – Phakalane Airways – in partnership with the Northern Cape provincial government is expected to launch domestic flights from Kimberley to Upington and Springbok next month.
"Our market is for everybody but mainly concentrating on government business and tourism. We have done our homework and there is definitely a need for transport in Northern Cape," Allan Roebuck, ceo and chief pilot, was quoted as saying. According to IOL, the provincial cabinet and other officials took the aircraft for its maiden flight to Upington on Wednesday.
According to the airline's website, its fleet consists of a King Air 200, which can accommodate nine passengers, and an Aero Commander, which can accommodate six passengers.
The airline is expected to open bookings next week. It will fly scheduled flights between Kimberley and Upington and Kimberley and Springbok twice daily and offer charter flights from Kimberley to Kuruman, De Aar, Calvinia and Sishen.
Etihad Regional launches in Switzerland
Etihad Regional, the Swiss-based regional airline, has launched. The airline will provide improved regional and international connections to an expanded network of 34 destinations for travellers in Europe.  Established in partnership with Etihad Airways, the airline is operated by Switzerland's Darwin Airline, which is headquartered in Lugano with a major hub in Geneva.
Ethiopian Airlines announces daily Shanghai service
Ethiopian Airlines announced the commencement of daily services to Shanghai, China as of March 29, 2014. Ethiopian will operate the Shanghai flight using its B787 Dreamliner with 24 Cloud Nine Business Class and 246 Economy Class seats.
ET 684 – DAILY – Addis Ababa (ADD) / Shanghai (PVG) – 23:30- 15:15
ET 685 – DAILY – Shanghai (PVG) / Addis Ababa (ADD) – 00:35 – 06:55
Source: eturbonews.com.
SAA resumes direct flights to New York
SAA is to resume daily direct flights between Johannesburg and New York on March 9, three weeks ahead of the original planned schedule.
The New York-Johannesburg sector has being operating as a direct service but the JNB-JFK sector made a refuelling stop in Dakar, Senegal. The non-stop flight is timed to land in New York in the early morning, allowing for easy connections to points in North America.
The non-stop flight schedule is as follows:
JNB-JFK: SA203 departs at 20h25 and arrives at 06h40 next day
JFK-JNB: SA204 departs at 11h15 arrives at 08h00 next day