On December 1, 2009, the Angels introduced Ra-ees Khan to the public, through Travelstart's newsletter. Ra-ees is the nephew of our fellow Travelstarters, Rehana and Nazley. He has been battling Leukaemia for the past 8 years and is now in desperate need of a Bone
Marrow transplant.
We Angels promised to host an entertaining fund-raising event to financially assist in finding Ra-ees a donor. So, here's what we've got planned…
This Friday, 5 February 2010, at 4pm, Travelstart will be hosting an Auction at our office in Cape Town. Our host will be the fabulous Wouter Nel (from our Travelbar) and the Angels will present each item. Various employees have generously donated of their time or skills, helpi.jpgng us round up a fantastic list of items for this occassion.
What is up for grabs?
We have a wide range of goodies from something as simple as the giving up of someone's valuable time to Theatre tickets and antique vintage wines. Here are a few of our items to tickle your tastebuds…
– A Chequebook of Angel Vouchers (e.g. bring you a vida coffee in the morning)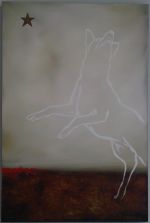 – Homemade goodies by Nanette
– Two tickets on the City Sightseeing Bus Tour, kindly donated by City Sightseeing Cape Town
– Tickets for two to the Aquarium, kindly donated by Two Oceans Aquarium
– Four original artworks by Kevin de Klerk
All items have been donated to or bought by Travelstart. All proceeds will go to the Ra-ees Khan Fund. Travelstart warmly welcomes anyone to join in on the auction.
Please visit Ra-ees' Facebook page  to learn a bit more about his journey, and to see how you could help.
Every effort makes a difference!
Bidding for life,
The Angels