South Africans are renowned for our love of beer and, with spring in the air, now is the perfect time to spend a sunny day outdoors sipping on a unique, refreshing craft brew. But, as we beer lovers know, not just any beer will do. Cape Town is the ultimate craft beer paradise, so we've decided to uncover some of the more obscure breweries around the country that are pushing boundaries with their experimental fusions and flavours! First up we have…
Cape Town
Saggy Stone Brewing Co. 
Nestled among stretches of plum orchards is where you'll find the rustic Saggy Stone brewpub, backdropped by the majestic Langeberg Mountains. This microbrewery was the brainchild of 2 brothers – Phillip and Adrian Robinson – who put their baking skills, recipes and dedication to the test. Grab a table at their eco-restaurant and indulge in their delicious tapas and burgers, as you marvel at the incredible views.

What's unique about the beer? A combination of an all-grain brewing method and the purest mountain spring water results in the perfect, refreshing sip. Each of their craft beers offers something unique – taste all 5 and pick your favourite!
Must try: California Steam Lager & Big Red Ale
Opening Times:
Friday – Monday & Public Holidays: 11:00 – 16:00
Triggerfish Brewing 
Experimenting and a love of the 'craft' seems to be the motto of the brewers down at Triggerfish. From humble beginnings in Somerset West, these guys are all about pushing boundaries and creating new experiences.
What's unique about the beer? Each of their nine beers is so different from each other, you'll have to try them out for yourself. From coffee-infused oatmeal to wooded (yes, wooded) beers, these craft brewers dare to brave the untapped market. Their fusions of local ingredients, barrel ageing and beer/ wine hybrids create the distinct flavours you can find in their experimental "wild" beers.
If you think their award-winning craft beer is their only claim to fame, these crafty masters also have wine blends and artisanal schnapps to offer, alongside a delectable, seasonal menu! Sample their unique tastings in the cosy Taproom or go on a guided tour of the brewery.
Must try: Sweetlips Blonde Ale & Ocean Potion American Pale Ale
Opening Times:
Monday – Saturday: 08:00 – 21:00
Brewery tours by appointment.
The Franschhoek Beer Co.
The pioneering spirit and innovation of the guys at The Franschhoek Beer Co. have lead them to create world-class beer in the scenic valley of Franschhoek. With celebrity chef, Reuben Riffel, commanding the kitchen, we can't wait to get a taste of their mouth-watering menu when they open their doors in November!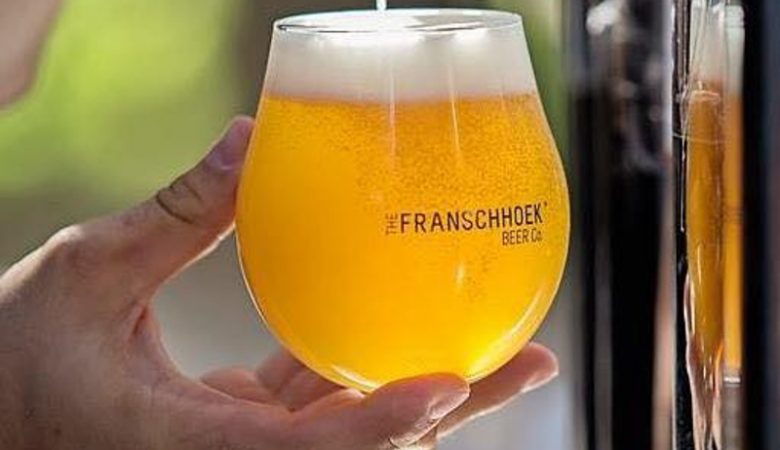 What's unique about the beer? After winning silver medals at the 2017 SANBT awards for their Stout and Three Oaks Craft Lager, it's evident that head brewer, Olaf Morgenroth, certainly knows his craft. The brewery's holistic brewing process, using fresh mountain spring water, malted barley, hops and yeast, creates the perfect balance to its 4 distinguished labels. The award-winning Stout exhibits bold aromas of dark chocolate and coffee; while La Saison is the perfect summer beer – light and fruity, with hints of citrus. Brewery tours last one hour and the Taproom offers exclusive experience of test brews on tap and food and beer pairing (6 beers) at R190pp.
Must try: Three Oaks Craft Lager & La Saison Belgian Style
Opening Times:
Tuesday – Sunday: 10:00 – 18:00
Johannesburg and surrounds
SMACK! Republic 
"To us beer is a form of art, with every nuance of this craft being poetic and oh so glorious" – this pretty much sums up the philosophy of this hip, edgy craft brewery in the heart of Jozi. The dream of 3 beer enthusiasts, SMACK! Republic was born in 2013 and this brewery has since skyrocketed its way to the top, snatching some impressive awards along the way. Their punchy branding and bold inspiration is the keystone to their artisanal beer.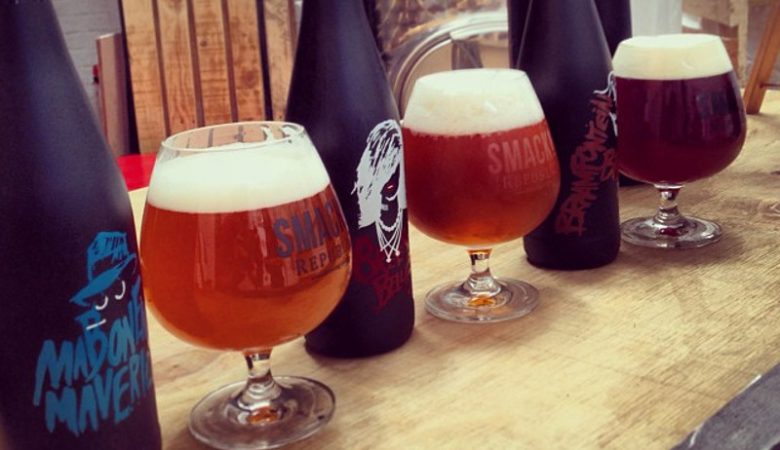 What's unique about the beer? The brewmasters at SMACK! are all about pushing boundaries and innovation. It's no surprise then that some of their key ingredients include rooibos, bluegum honey, naartjie, pine and bourbon. The creativity unleashed in their crisp, bold flavours will soon have you pouring another.
Must try: Bree Street Belle Golden Ale & Newtown Nemesis Milk Stout
Opening Times:
Every Sunday: 10:00 – 15:00
The Dog & Fig Brewery 
This microbrewery is situated on the outskirts of Parys with an easygoing atmosphere, perfect for a weekend visit with the family. Their gastro-lounge bar is warm and cosy, offering creative, top-notch food. Fun activities you can enjoy at the brewery include craft beer pairings and brewing demonstrations.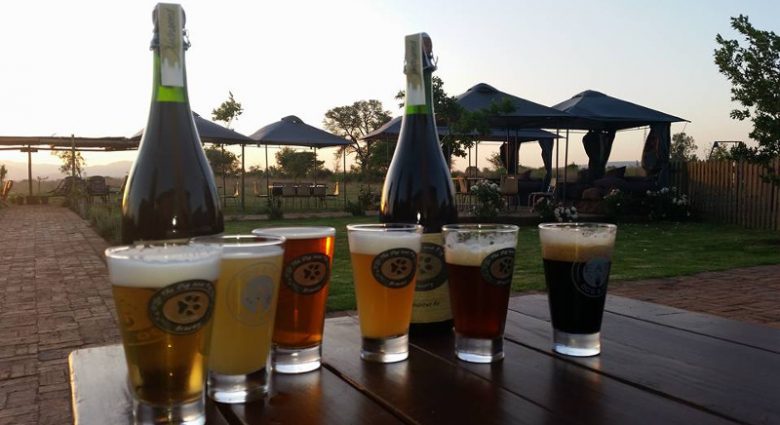 What's unique about the beer? The philosophy of the brewmasters at The Dog & Fig is to create unique beers that can be appreciated, rather than quaffed. Their simple brewing process, using only malted barley, hops and water, leaves you with a crisp, unfiltered taste. Their constant experimenting lead to the creation of their distinct buchu beer, Boisterous Buchu.
Must try: Sturdy Stout & Wicked Weiss
Opening Times:
Sunday – Thursday: 10:00 – 18:00
Friday & Saturday: 10:00 – 22:00
Also Read: 15 Places to Get your Craft Beer Fix in Gauteng
Durban
1000 Hills Brewing Co. 
From the prickly inspiration of two porcupine quills, 1000 Hills Brewing Company have just relaunched their brand, and this brewery is one not to be missed. Look out for their quirky beer labels at craft beer festivals around the country. Students from the adjoining 1000 Hills Chef School combine their fine art of craft beer brewing with their culinary creations to serve up a delicious menu. Beer fanatics can go on a free behind-the-scenes tour of the brewery with the brewmaster himself, Trevor Maarschalk!

What's unique about the beer? Their beers are free from preservatives and encompass a vast range of flavours and rich, coppery hues. The beers consist mostly of pale ales across 5 labels – The Cheerleader, The Graduate, The Fes, The Dean and The Quarterback. Bring out your pom-poms and cheer for your favourite! Did we mention the stunning views over the rolling landscapes of the Valley of 1000 Hills, while relaxing under the trees sipping a cold one?
Must try: Score an A+ and try all 5!
Opening Times:
Friday – Sunday: 08:30 – 16:00
Please book brewery tours in advance.
So, whether you find yourself in Cape Town, Jozi or Durban, check out these craft breweries to quench your thirst and curiosity! Time to kick back, relax, and pour yourself a cold one. Cheers!
Let us know which of these craft beers is your favourite in the comments below.