[Updated October 2020]
There's absolutely no reason not to enjoy your craft beer at the brewery it was made with this list of top places to enjoy a proudly South African brew, or even somewhere nearby with a great selection of lagers, ales and stouts made right here at home!
1. Black Horse Brewery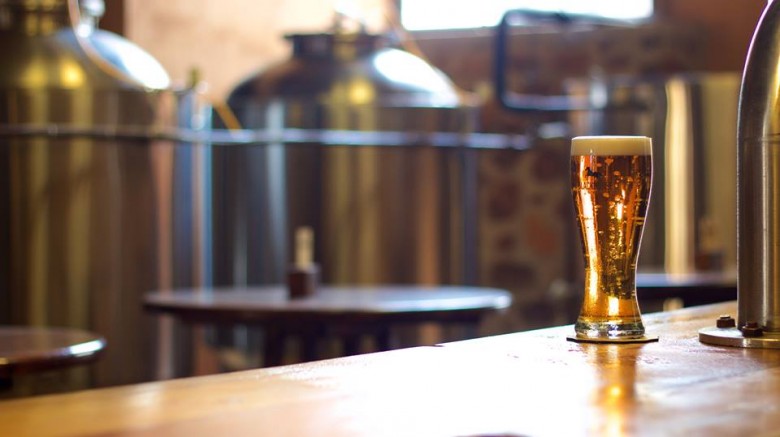 A top favourite for residents of Jo'burg and Pretoria, this craft brewery is popular for its exceptional outdoor area and tasty menu. Other than the delicious brews on tap at Black Horse Brewery, punters can enjoy a few extra treats such as the Gingerberry alcoholic ginger beer. Make sure to book your spot over weekends though, as seats disappear fast!
32 Zeekoeihoek, Magaliesburg.
2. The Foundry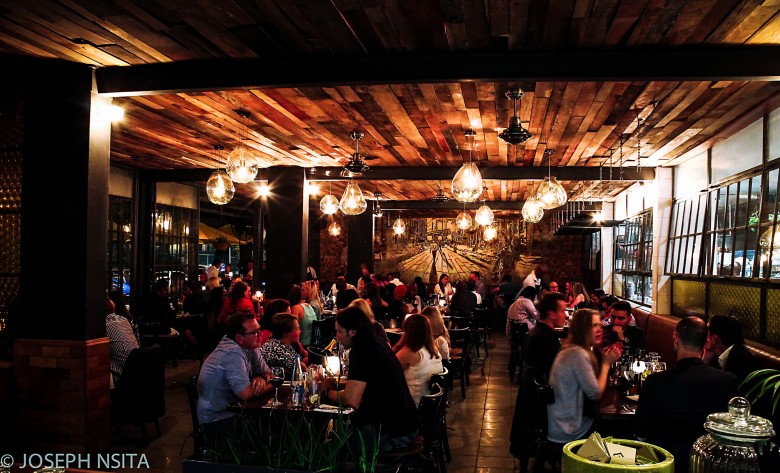 Removed from Joburg's busy Parkhurst strip, The Foundry in Parktown North has established itself as a firm favourite to quench your thirst with all its beer alternatives. Some imported craft beers make an appearance too here, while if you're not all into beer at your table, then it's easy enough to try a glass from the fantastic wine selection. Tables are usually available in the bar, but you'll need to book if you plan on heading into the restaurant section for a bit after.
Shop 7, Parktown Quarter, 3rd Avenue, Johannesburg.
3. Blos Café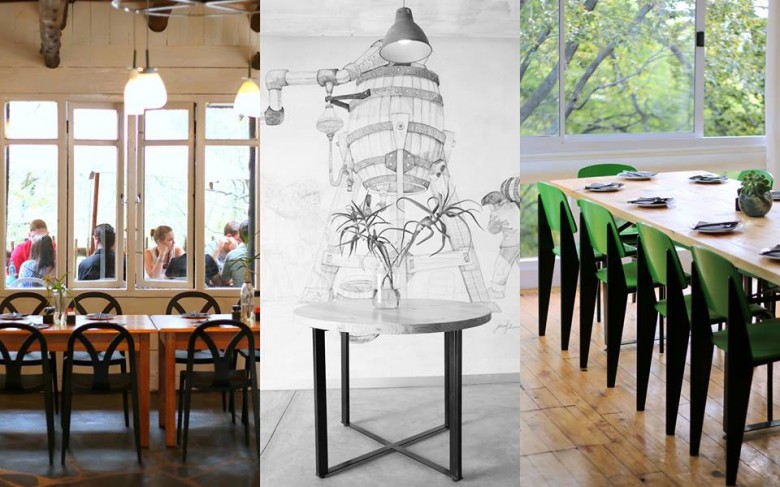 Blos Café offers Pretoria locals more than just craft brews. This eatery is housed in a beautiful farmhouse-type setting with a long porch that is popular as a sundowners spot. Platters off the Blos menu are sure to accompany the perfect afternoon dining al fresco while enjoying the ales and stout. Join them for Tuesday date nights and Gin Thursdays.
Plot 66, C/O Olympus Rd and Leander St, Faerie Glen, Pretoria.
4. De Garve
If you're up for a drive, then heading out to Vanderbijlpark's first micro-brewery is a great stop along the way. De Garve's tasting room is adjacent to the brewery and you're likely to be met with a smile from owner Patrick to take you through his beers. Once you're done tasting and ordering your beers to take along, a tour through the brewery is included with the experience!
Visits by arrangement, call Patrick at 083 3040197 or Goedele at 082 4288657.
5. Capital Craft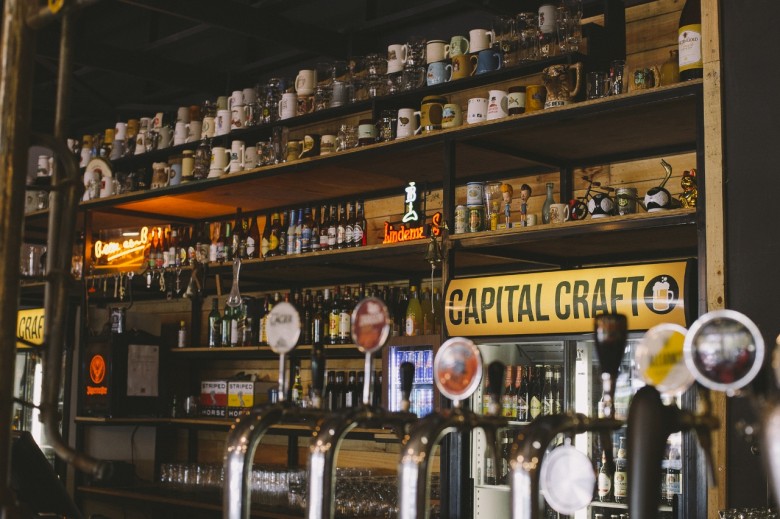 Possibly Pretoria's most hipster spot, Capital Craft's busy bar is sure to have something to please each beer drinker's specific needs. With dozens of beers available and specialities on tap too, this is a good spot to do some exploring into which beer is your favourite before heading directly to that brewery. Oh, and they have gin tastings too!
Greenlyn Village Centre, c/o Thomas Edison & 12th Street East, Pretoria.
6. Copperlake Brewing Co.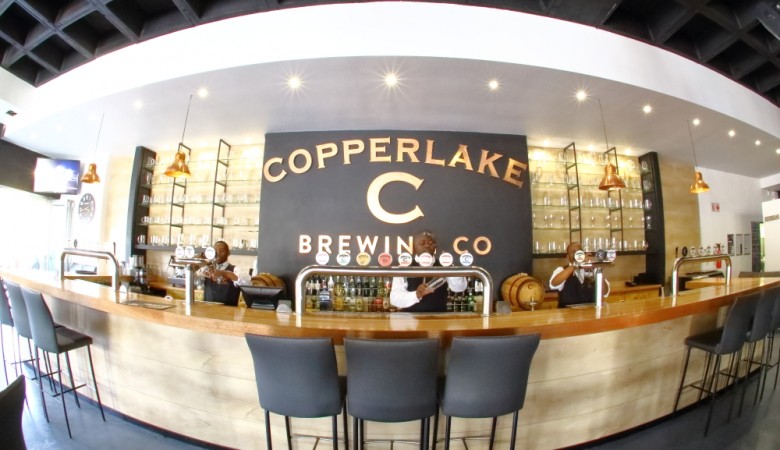 Offering tasty pub grub, Copperlake's Brewpub is setting itself up as a popular eatery for those that enjoy its many beers, and those that enjoy their citrus coolers too. This 'brewpub' is more than just a restaurant, featuring a minibrewery for guests to see. Beers from guests brewers can also be found on tap here.
17 Main Road, Sunrella AH, Lanseria, Randburg.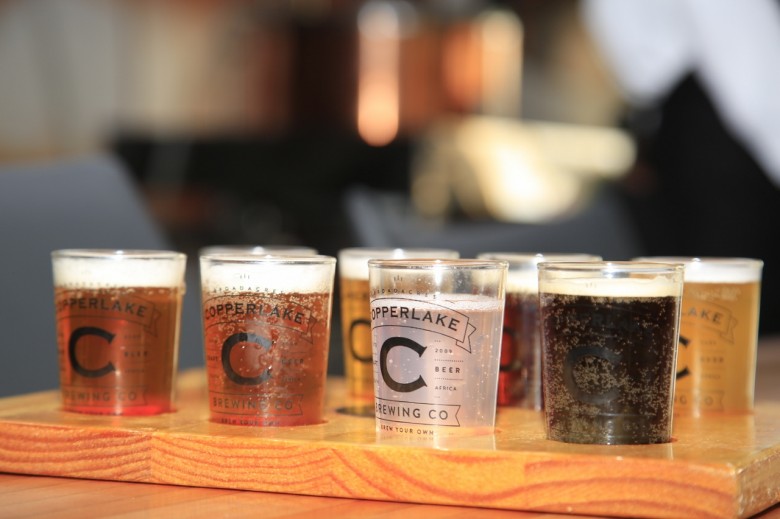 7. Gilroy's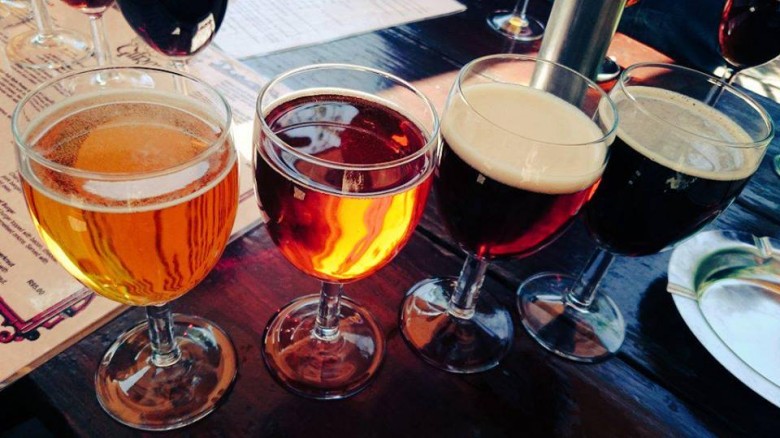 Gilroy's is absolutely one of South Africa's original craft breweries with Gilroy himself still telling Irish jokes and downing his own ale during Sunday lunch. Big wooden tables are squeezed in wherever they'll fit and the restaurant and bar pack out most weekends with regulars, tourists and new initiates alike. Weekends bring live performances and lunch specials.
Ngwenya Glass Village, c/o Beyers Naude & R114, Muldersdrift.
8. Smack! Republic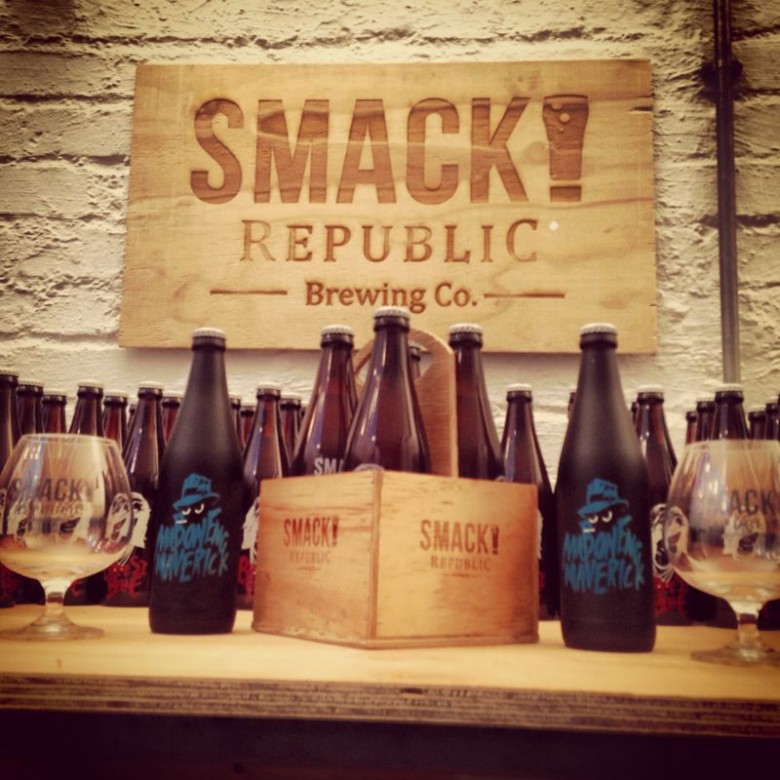 This artisanal brewery is smack-bang in the city situated at the Arts on Main complex in Maboneng, making it popular with marketgoers on a Sunday. Visitors to Smack! can get a better look at how their beers are made and taste along the way and then round it off with something tasty from Market on Main. The brewery also arranges food and beer pairing evenings on occasion.
13, Arts on Main Building, 266 Fox St, Johannesburg.
9. Soweto Gold
A craft brewery with a difference, Ubuntu Kraal Brewery is right in the heart of the kasi serving up its popular beers and delicious township food to guests. Soweto Gold has become an iconic symbol of Soweto and between the beer tasting, tours of the brewery and tasty fare, there's no wonder Jo'burgers are rushing to get there!
11846 Senokoanyana Street, Soweto.
10. The Cockpit Brewhouse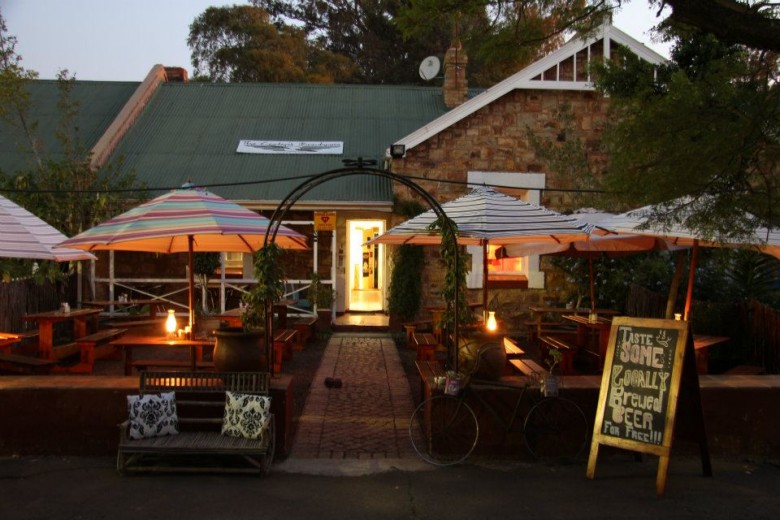 The diamond of the beer industry in Cullinan, Cockpit Brewhouse is an aviation-themed brewery offering tastings and a full menu. Beers here are typically ales and are named after a famous aircraft. Enjoy a spitfire, mustang or black widow while listening to the brewmaster explain the personality of each ale. If you're a fan of beer in your food too, then try the beef and stout pie.
80 Oak Ave, Cullinan.
11. Lucky Rodrigo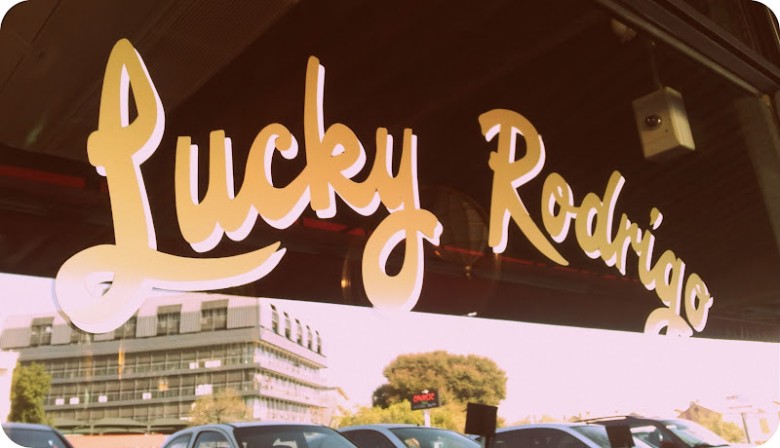 Courtesy of Melina of "Are you Charlie?"
What better way to enjoy one of Pretoria's best burgers than to match it with one of the craft beers on tap or available by the bottle at Lucky Rodrigo? This eatery offers a great, relaxed atmosphere, a menu worth salivating over and a good selection of craft to go along with it all. Other than Capital Craft, this has to be one of my favourite spots in Pretoria for beer, burgers and a big night out.
The Hillside Street and Alpine Way, Pretoria.
12. Brauhaus am Damm
Ok, so this one is a little bit of a cheat since Brauhaus on Dam falls just outside of Gauteng in the North West Province, but we couldn't help ourselves! The German flair of this unique microbrewery is worth seeing for yourself, naturally while enjoying a beer and overlooking the Olifantsnek Dam below. All of the Bavarian-style beers at Brauhaus am Damm are available on tap and pair pretty well with the German-influenced meals on the menu here. Take a seat near the copper kettles or outside in the beer garden, whatever suits your mood.
R24 between Rustenburg and Joburg, Rustenburg.
Don't forget to sign up to our newsletter to stay on top of flight deals, travel tips and so much more.
---
All information on this blog page was correct at the time of publishing and may change at any time without prior notice. Travelstart will not be held liable for loss or inconvenience resulting from the use of out-dated or incorrectly noted information.