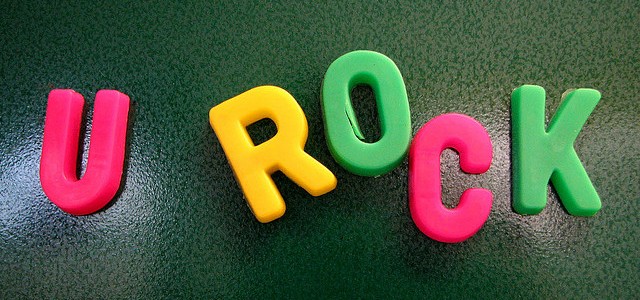 Image from Caro Wallis
Each week we go through loads of feedback emails on things we can improve and experiences people have had. We hear about it all the time, but rarely tell the general public what those who use our services think, here is some of the feedback we received over the last week:
This one was to Delani, one of our consultants who assist with complicated routings, packages and bookings over the phone and email:
Dear Delani,

Thank you for your kindness and your attempt at putting my mind at rest. You
have been a great help and we shall simply wait and see. As Dianne reminded
me when we talked on skype yesterday, if a strike took place the airlines
themselves would get it sorted at that time, so I will no longer worry about
it. Thanks.

…Thanks, Delani, you are so good and take such personal yet very efficient and professional care of your
clients. Well done, and have a happy Tuesday

Best regards, (and also to Levonne  🙂
Tricia
A customer regretfully had to cancel his booking and had the following to say to us:
If I can say, dealing through your website has been a pleasure. I will
certainly be back for future business travel.

Please accept my apologies.

RGDS

Wayne
This client received a Welcome Home email from us, and was very upset that we were not aware that she had returned earlier to attend her mother's funeral. This was due to the fact that the change was made directly with the airline. She was also upset that she was charged by Qantas for this change even though she advised that it was for a funeral and she had to purchase another ticket to return to Australia. We advised that we will submit a request to Qantas for a refund of the change fee, provided she supplies the death certificate. Qantas considered the circumstances and the fact that she had purchased a new ticket, and kindly refunded the change fees.
This is to thank you both for a good job done to track and follow up
regarding our flight changes which was due to having to attend a
funeral. We received the refund into our cc account yesterday;
being the additional fees we were charged at the time to change the
dates. Thanks to you both, well done.
Regards; Mercia  and Neil.
This client dealt with our consultants team as well – seems they're getting loads of positive feedback, which is great to hear!
I recently booked 3 tickets from JoBurg to Dallas and back, with an odd mix of traveling partners and times.

I ended up booking on the web, but want to compliment the service I got from Kirsty, Nannette and Charlene.

It's not often I find a CSU where you get the same continuity and quality of service regardless of who answers the phone.

I put the girls through a couple of hoops and they handled it with ease and efficiency.

I asked for quotes from 2 other agencies and they didn't come close.

Well done, I will recommend Travelstart without hesitation.

Thanks girls,

Brian
Tickets sadly have expiry dates, this client contacted us to see if he could get any refund on his booking, even though the ticket was expired. We managed to get a really good refund on this ticket – he was ecstatic!
Hallo Rehana

Thank you for you email regarding the above refund.

This mail clearly confirm Item 7 of my mail sent to you on 10/8/2010
that you have acted with integrity in my best interest.

I am now even more impressed!!!

Thank you very much for all your effort and professionalism throughout
the matter.

Kind Regards

Wynand
Kirsty, one of our shining stars in the consultants team Travelbar, we hear so many great things back about her service! This is what one of her clients had to say:
Hi there Kirsty,

Thanks so much.  It was excellent.   Your service is always great.

Day trip to Chobe National Park with Wild Horizons was excellent!  As well
as the sunset cruise with Shearwater.

Kind regards

Isabella
And finally someone had some very uplifting things to say regarding our service which they experienced through the online side of booking:
Dear Travelstart team

The best thing that has happened to me in sometime is my discovery of you. I have sung your praises to everyone I have met.

I will also use no other system, of that you can be certain.

It is just wonderful to be able to have an interactive system where I have full control over where and when I travel. I have the choice.

Then when I needed help I simply called your office and on all occasions I was met by the most helpful of people.

Your constant reminders and notes are great, when you consider how busy people are they would forget the little things if you did not remind them

Your helpfulness and competence levels are unique in this country, keep that up and you can only go from strength to strength.

regards
Tracy
Contact any of the above-mentioned consultants by phone on 0861 878 278 (opt 5) or email to travelbar@travelstart.com
That's it for this week, feel free to add your own comments below, good and bad, we want to hear it ALL!
[boilerplate bytitle="Standard"]