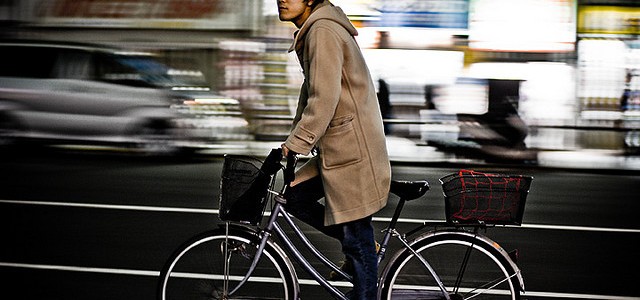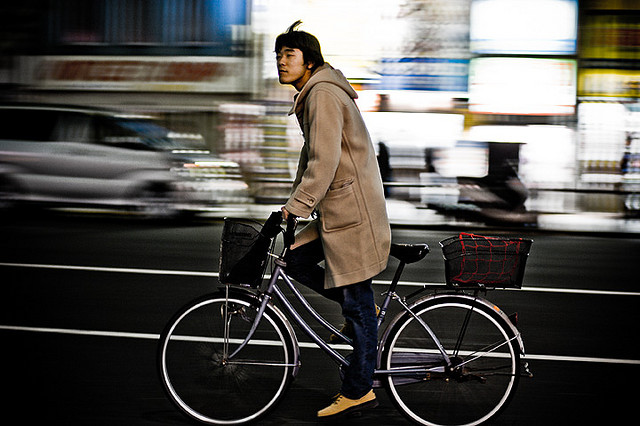 Photo from: WasabiNoise.
In this day and age of environmental friendliness, its comforting to know you can still travel while not just saving the air you breathe but also taking some of it in. Travelling on two wheels has it's advantages and thankfully, in a number of places worldwide, it's easier than ever…
I remember whilst living in the southern Chinese gambling mecca of Macao owning a bike. Bright orange frame, two speeding wheels of freedom; I took so, so much enjoyment from speeding around this extravagant Asian enclave's 25 square kilometers of roadway. After getting used to the crazy traffic, illogical urban design and oblivious pedestrians, cycling was the perfect way to make my way, day to day around the place.
Within weeks, numerous people a day were yelling "Crazy Gwylo" (white ghost) at me whilst I sped around the streets but it really was great. I saw so many parts of the country I wouldn't have seen by car or bus, I often made my way to places quicker as I was able to beat the traffic, I saved a fair bit of money on taxi fares around the island and last, but certainly not least… I started to feel healthier. Given we were living the ultimate hedonism experience in a casino town, health had to start kicking in somewhere – Jagerbombs by night, bike by day…. the perfect pairing.
Alas, returning to Melbourne, I returned to my old faithful automobile but never forgot the joys and benefits of cycling. Recently in Melbourne, they've started running a bicycle sharing scheme similar to those run in other parts of the world – predominantely Europe.
The system of bicycle sharing is pretty straightforward – racks of bikes are located in central locations in a city and then, you go and borrow one, swipe your credit card and away you go… when you're done cycling around, swipe your card again and return the bike – Easy! The system was pioneered in Paris by the French company Velib. Similar programs exist all over the world from Montreal to Washington, London to Hangzhou, Melbourne to Taiwan.
Wikipedia have actually have an awesome amount of info on the systems if you're interested and keep pretty up to date with where these programs run. You can check it out here.
So next time you're travelling – ditch the tour bus, park the hire car, put away your hiking shoes and jump aboard some two wheeled freedom. You won't believe the places you might see and you won't believe the fun you'll have.
Till next time….. on yer bike!!