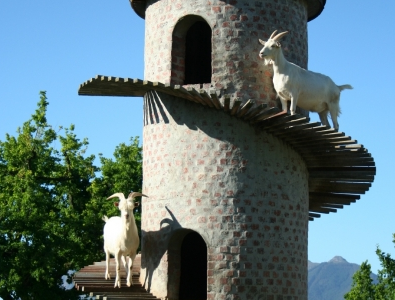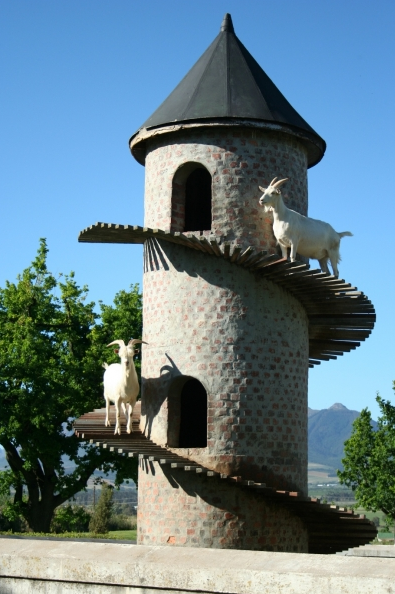 There's no doubt, whether you come to Cape Town as a visitor or if you're a local and looking to explore more, that wine farms have to play a part in any weekend spent in Cape Town. There is simply nothing more Cape Town than a wine farm weekend (that is, unless it's cocktails on Camps Bay or walking on Table Mountain).
The problem is, there are so many wine farms to choose from! Where does one even start? Well, with these two: not only are they unique and interesting, they serve a damn good glass of wine.
Hartenberg Estate is the perfect place for a wine tasting, and the perfect place for a picnic (and what more could you ask for in life than a wine tasting followed by a picnic?) The Hartenberg wine tasting is unique in that they offer a wine and charcuterie pairing. It might seem an odd thing to pair – wine and meat? What about cheese? Or even chocolate? – but it is simply superb. From the salami to the saucisson and unpronounceable yet delicious other cuts of meat, the flavours of the charcuterie bring an entirely new depth to the wine. The Hartenberg team explain why certain wines go with certain meats, and it's a thoroughly enjoyable and unique wine tasting. Follow it with one of their famous picnics – packed in small picnic baskets and enjoyed on the lawns or at the tables with a bottle of your favourite from the tasting – and you have a recipe for an unforgettable afternoon.
For those who prefer a more conventional wine tasting, there's the Fairview Winery, with its classic Goats Do Roam brand and the goathouse (only for goats to play on, please, no humans).  Right next to the Fairview Cheese Factory, they also offer a cheese tasting (yes please!) and a small shop and deli where you can buy their cheeses along with a wide range of local relishes and preserves. Buy a baguette or two and you have the makings of a wine and cheese feast!
If eating at tables is more your thing, book yourself a seat at the Goatshed Restaurant, an informal spot with some of the most delicious farm fare anyone could wish for. Set in a garden full to overflowing with flowers, and right next door to the famous goathouse-come-castle, this is the perfect spot to unwind after a busy week, or to experience the true relaxation of an afternoon spent in a Cape wine farm.
Because there is an art to visiting these wine farms. You have to switch off your phone, remove all ideas of Things to Do from your head, and simply sit back and relax. Sip your wine. Eat your food. Breathe in and out. Lovely…
Image: Fairview