A historic gun, which was used for the two world wars, and later donated to the South African government, has found a permanent home at the Johannesburg zoo.
The gun basted to have been used during the First World War will go on public display at the Johannesburg zoo from 22 June 2008. The City owned animal reserve hosted a ceremony to unveil the gun; a howitzer, one of six presented to the South Africa government by Great Britain shortly after the war ended. According to a media release from the Johannesburg Zoo, the gun was later donated to the zoo by the government. The other five are still missing.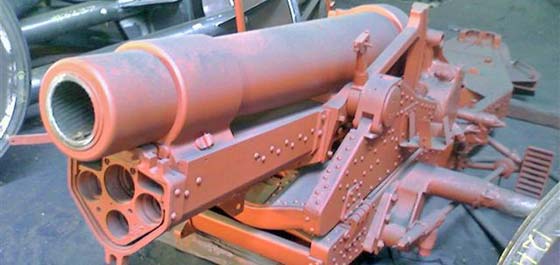 "The gun symbolises the supreme sacrifice that was made by members of the South African Heavy Artillery, during that war," says General Frank Louw. "The relationship between the memorials appears largely aesthetic and perhaps incongruous in the zoo which is a place of conservation," he says of the unveiling ceremony.
"During the Second World War, the gun was taken to Potchefstroom for training a new generation of gunners and returned in 1945," notes Louw. "In March this year the howitzer was removed for restoration by AJ Brooks, Past National Chairman of the Gunner's Association, to his workshop," he says, adding that it was later donated to the zoo.
Activities scheduled for the day included a military parade, where after, dignitaries will be welcomed and ushered to their seats for the unveiling ceremony.
Info and image courtesy of Joburg.org.za