Immerse yourself in South Africa's tumultuous past with a visit to Robben Island – a must when you're in Cape Town.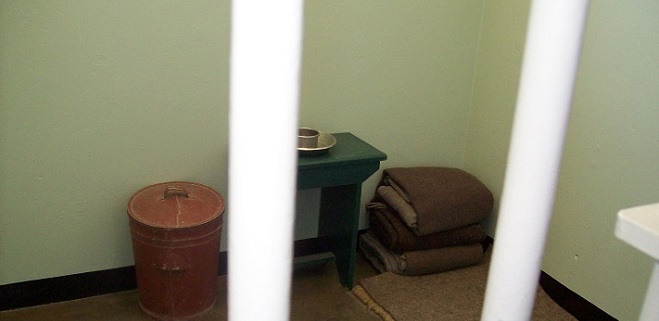 While Johannesburg's Apartheid Museum is definitely worth a visit if South African history piques your interest, a tour of Robben Island is arguably the focal point of post-Apartheid times. Situated in Table Bay, approximately 14km from Cape Town, the Robben Island ferry departs from the Nelson Mandela Gateway near the V&A Waterfront's Clock Tower precinct.
Robben Island – A Brief History
Robben Island was once an inconspicuous throwback reserved for high profile prisoners of the Apartheid regime. Nowadays it's an island monument recognising iconic struggle heroes such as Madiba and Walter Sisulu. The island was brought to the world's attention when struggle leader Nelson Mandela was released in the early 90's after serving more than two decades for the crime of speaking out against the apartheid government. Today, Robben Island is a UNESCO World Heritage Site – acting as a museum as well as a reminder of the price Madiba paid for the freedom of democracy.
Ferry Schedule & Ticket Prices
Ferries run at 09h00, 11h00, 13h00 and 15h00 daily (weather permitting). Tickets are R230 for adults and R120 for children under 18 years of age.
The ferry ride to the island takes half an hour in a spacious double decker boat. Once arriving on the island, tours are divided into two parts: a bus tour, and a walking tour. Both parts of the tour are hosted by experienced guides – some of whom are former prisoners of the island.
Tour Highlights
Nelson Mandela's Cell – For many, Mandela's cell is the penultimate highlight of Robben Island tours. See first-hand where South Africa's greatest known statesman was cruelly imprisoned during his incarceration.
Limestone Quarry –Inmates would spend hours in the hot sun, breaking up rocks in this quarry. Although there was a strong risk of being shot for venturing outside the allocated perimeter, prisoners managed to find a way to form an informal school of knowledge in a cave used for bathroom breaks.
Graveyards – a very poignant reminder of the struggle years and even earlier days is the mass graveyards that were erected for prisoners who were taken by an epidemic. Many graves are unmarked, even for those who succumbed to other risks besides illness and natural deaths.
Places of Worship – there are many beautiful mosques and old churches found on Robben Island. Even though prison rules dictated everyday life for those incarcerated, they were at least given the comfort of faith during their time on the island.
The only way to truly understand the importance of the island, and its place in the current South African democracy, is to try a Robben Island tour yourself.
Be free - Book your CT flights online!
This information was relevant at the time of publication. While every effort is made to keep information as fresh as possible, Travelstart takes no responsibility for any of the information being out of date or incorrectly noted.
---
Share the news