Joburg, with its vast urban sprawl, is home to a number of well-appointed coffee shops nestled in and among the high rises. These are just a few of many favourite Johannesburg coffee shops that locals love, and travelling business people return to time after time.
Father Coffee, Braamfontein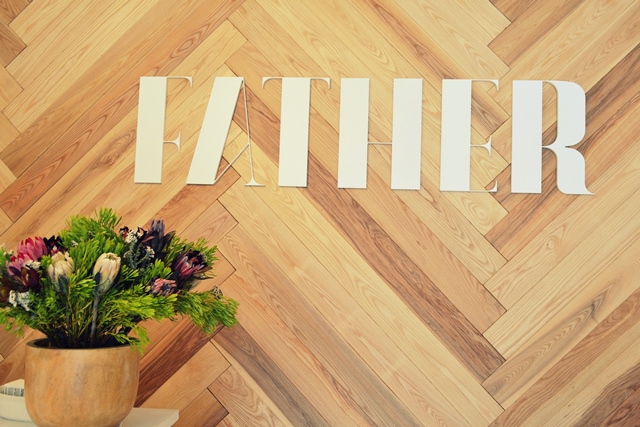 This sidewalk coffee roastery and espresso bar has got a lot of people talking, with their trendy interior and delicious coffee. Father Coffee serve coffee roasted in-house, and sourced from Central America and Africa. Their shop, comfortably located in the inner city suburb of Braamfontein, enjoys a loyal following of businessmen, students and creative sparks from the area. This is a Joburg favourite for a quick takeaway on your way to work or during a lunch break.
Contact Father Coffee: 082 513 4258 / 082 411 1431 | View location
Doubleshot Coffee & Tea, Braamfontein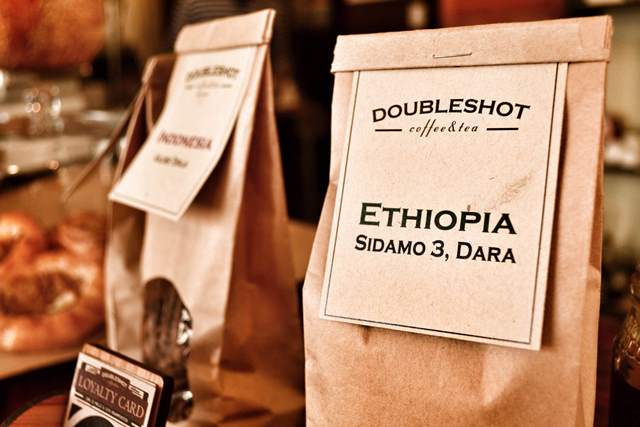 Another Braamfontein hotspot, this corner cafe serves one of the best double shot flat whites you will ever taste. The coffee shop is full of coffee beans and other paraphernalia, and the bar counter seating looks out onto the streets of Joburg.  This is a great spot to sit back and absorb the back and forth of inner city life while enjoying the aroma of roasting coffee wafting around you.
Contact Doubleshot Coffee & Tea: 011 100 5241 | View location
Bean There Coffee Company, Milpark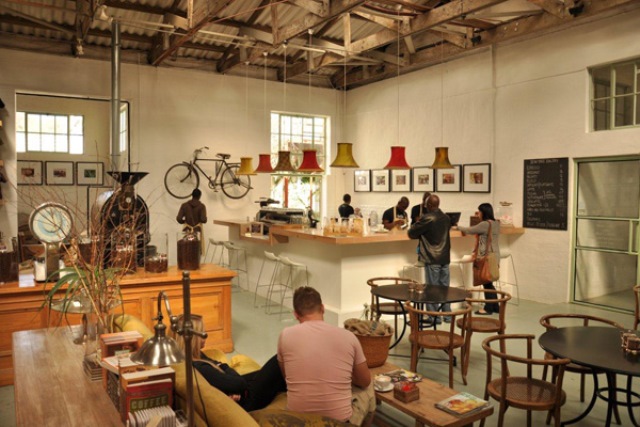 Bean There is one of Joburg's most established and darling purveyors of lovingly roasted coffee. Not only are they serious about serving good coffee, but sourcing Fairtrade coffee too, ensuring reasonable interaction and trading between coffee farmers, the middlemen, and coffee roasters. Their coffee is rich in flavour and their shop at 44 Stanley is a relaxed space where you can take some well earned time out.
Contact Bean There: 087 310 3100 | View location
Origin Coffee Roasting, Maboneng
Having spent some time in Cape Town's coffee shops, and discovering a love for Origin's coffee in that city, this coffee shop holds a special place in my heart. Origin Coffee serves a number of different blends, including their winter blend which is a combination of Indian and Brazilian beans. Order a cup of coffee at the bar counter, settle in to the communal seating area and meet someone new, or get some work done. The Origin Coffee store in the Maboneng Precinct is a trendy, restful hide with friendly staff and superb coffee.
Contact Origin Coffee Roasters: 021 421 1000 | View location
Jozi Blue, Glenhazel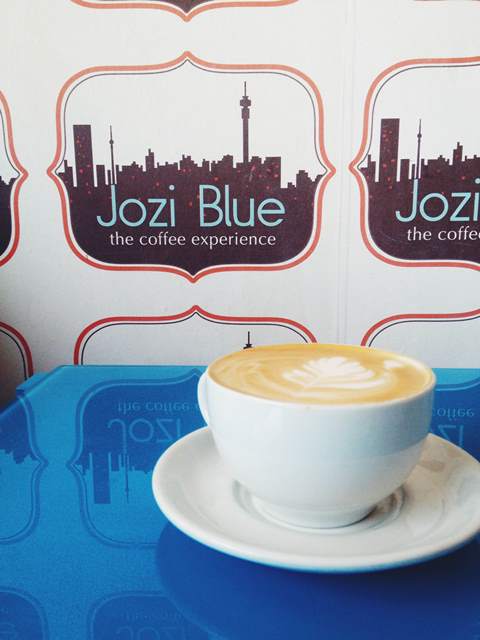 With their five grinders and two espresso machines Jozi Blue take coffee very seriously. Barista, Shmuel Montrose, is not just a coffee shop owner but a coffee connoisseur. Jozi Blue serve two options of espresso beans daily – one single origin African bean and a single origin Central American bean. You can also choose from a range of Bean There, Doubleshot or Union coffee beans to have as a pour over or espresso. Shmuel's aim at Jozi Blue is that everyone who walks in to his coffee shop will leave happier, and I must say he knows what he is doing.
Contact Jozi Blue: 011 440 3798 | View location
Vintage Coffee, Centurion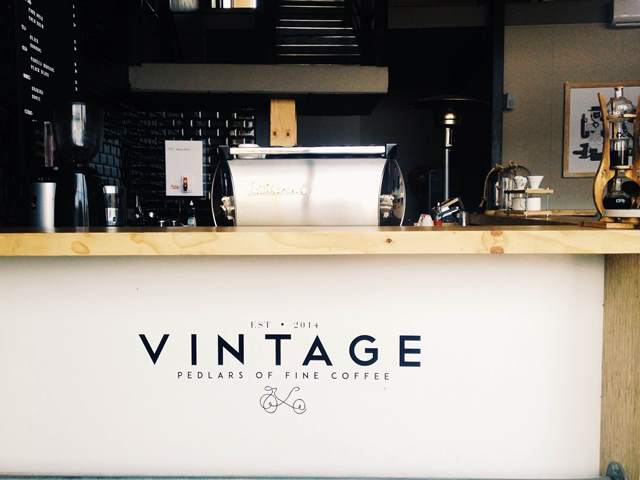 New to the Gauteng coffee scene, Vintage Coffee is unlike any other coffee shop. They're a Non-Profit coffee shop, and each month their profits go to an organization chosen by their customers. On receiving your cup of coffee you are given a token with which you can choose, out of three options, where you'd like to see the profits go. Vintage Coffee serves a blend of Central American and African coffee which is incredibly flavoursome.
Contact Vintage Coffee: 074 548 9339 | View location
Afric Black, Northriding
Home to Stil Coffee's Roastery, Afric Black is all about the caffeine. They buy their coffee from Rainforest Alliance Farms, an organisation that helps protect both farmers, as well as the environment, through the coffee process. Choose from the espresso of the day, or a simple Pour Over, equally full of flavour. Afric Black sell bags of single origin beans or blends, and you can sign up for one of the many courses they offer, as well as free coffee cuppings on Tuesdays and Thursdays.
Contact Afric Black: 011 462 2443 | View location
Motherland, Rosebank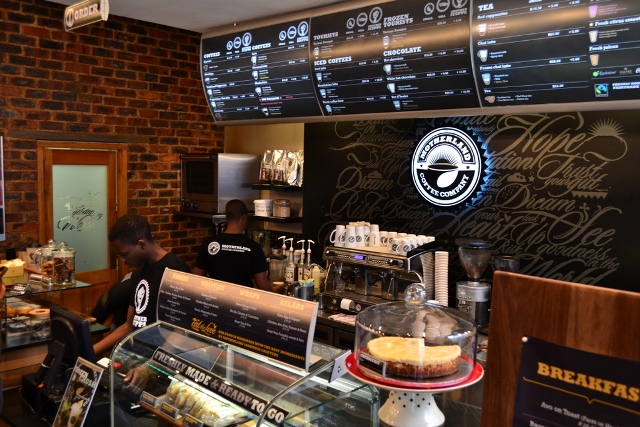 With shops around the country, in the short space of a year Motherland Coffee has grown to be a formidable force on the South African coffee scene. Using a blend of Bean There coffee, Motherland is an upbeat coffee shop which caters to the on the go lifestyle of Joburg. Motherland are committed to serving high quality espresso based drinks and have stayed true to their African roots, serving African coffee beans full of both fruity and chocolate flavours.
Contact Motherland Rosebank: 011 447 8125 | View location
4th Avenue Coffee Roasters, Parkhurst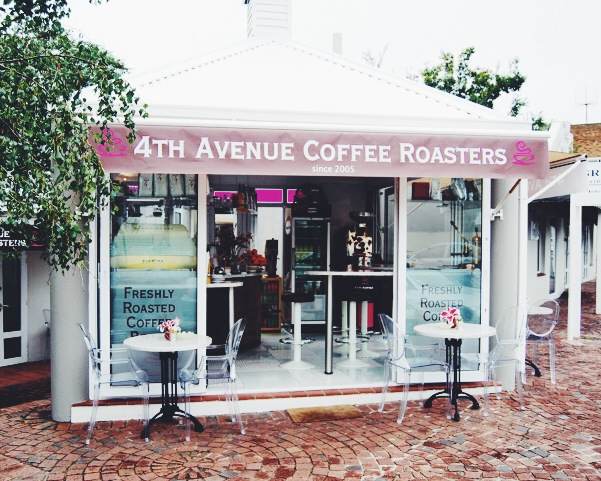 Wonderfully eccentric with its large pink coffee roaster, 4th Avenue Coffee Roasters fits well into the vibe of this popular Joburg neighbourhood. Roasting their own coffee, the aromas in this coffee shop will keep you seated and ordering coffee aplenty. A great coffee shop to spend a quiet morning at getting some work done, and if you are not up for a cuppa then you can also buy beans, freshly roasted and packaged while you wait.
Contact 4th Avenue Coffee Roasters: 078 622 1107 | View location
The Whippet, Linden
This trendy Linden coffee shop is named after a breed of dog, The Whippet. But not only are the owners known for their animal loving attributes, they're also striving to change the coffee shop industry by creating a love for neighbours' goods, and incorporating local bakers and coffee roasters into one space. Their coffee is strong and their baked goods are heavenly, so make sure you stop in to The Whippet when in Joburg next.
Contact The Whippet: 011 782 7310 | View location
---
These 10 Johannesburg coffee shops have set the tone for a burgeoning coffee culture in Joburg; each is uniquely passionate about the craft of brewing artisan coffee as they are serving it. Passion, creativity, and coffee knowledge are what support the growth of Joburg's coffee scene, and coffee shops such as these embody these values to the last sip!