1. Languages of the World by Infographic Genius Alberto Lucas Lópes
Lópes is an award-winning Graphics Director at South China Morning Post in Hong Kong. Have a look at his beautiful representation of the world's 23 most-spoken languages and the regions in which they are spoken.
2. When to Tip, when not to Tip
3. China's Vision to link the UK and America by Rail
One day you could board a train in Beijing and only hours later be in London, or in Canada, or New York. Have a look at Lópes' visual summary of China's incredible railway vision.
4. The Ultimate Chocolate Travel Guide
Love chocolate, will travel:
5. The Lowdown on SA's Domestic Carriers
The plane facts that help you compare luggage allowances, seat pitch and local destinations: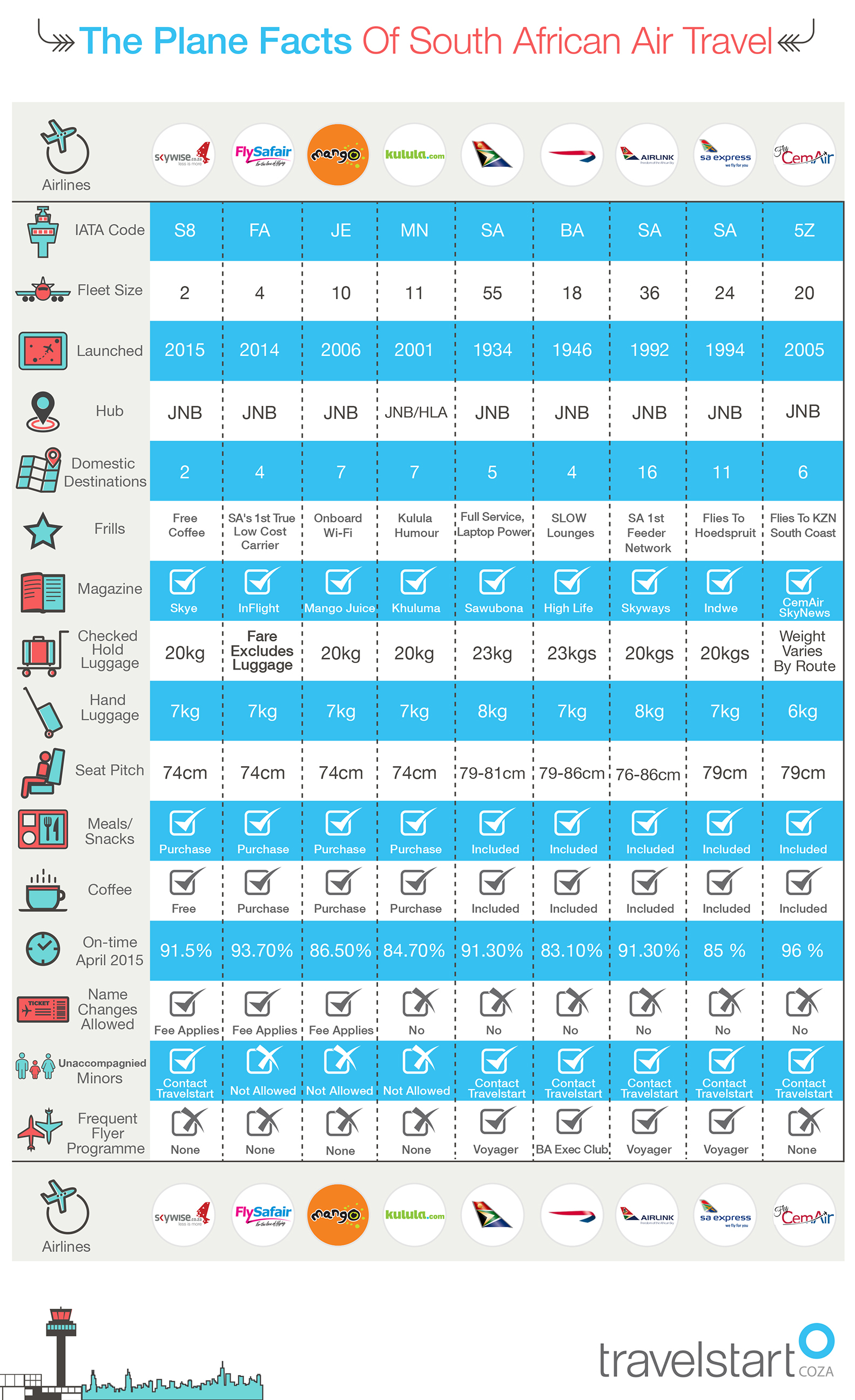 6. Forty Tourist Scams You Should Know Before You Go
South Africans are savvy travelers but even the most travel-hardened among us can still get caught unawares. This useful travel infographic helps you outsmart the skelms, whether it be in a bazaar in Istanbul or by the Arc de Triomphe in Paris.
7. Milk and 1 Sugar Please
Which tea to drink where and how to make the perfect brew around the world.
Source – Fine Dining Lovers via Pinterest
8. Pro Tips to get the Best Shot
Whether you're posting them to Instagram or making an old-school album, here's a travel infographic that gives useful tips to get the best out of your holiday snaps:
9. Visit Real-Life Game of Thrones
In the wake of the nail-biting, gut-wrenching final episode of season 5, plan a trip to your favourite Game of Thrones locations:

10. Best Time to Buy Airline Tickets in South Africa
Based on our research and experience, Travelstart brings you some handy tips and tricks on the best time to buy your airline tickets.

Sign up for our newsletter and be the first to know about the latest flight specials and travel articles!