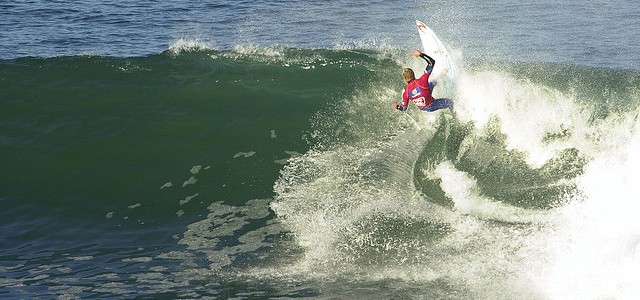 It's that time of year again! The sleepy Eastern Cape coastal settlement of J-Bay comes alive as the world's best surfers, international media, groupies and groms come to town. The 2011 Billabong Pro is the 4th stop on the Dream Tour calendar and the surf conditions and hype around the event promises to be as epic as ever.
The contest gets underway tomorrow (14th July 2011) and the waiting period lasts until 24th July 2011 – more than enough time for the swell to kick in and a winner to take the podium.
Support South Africa's Surfing Son
South Africa's hopes for another J Bay Billabong Pro title rest on the highly capable shoulders of Jordy Smith. The Durban born, current world number 2 returns to J-Bay in 2011 to defend his 2010 crown against the world's top surfers.
In the Area
While the main focus is on the surfing; there's plenty more to do in the area. The Seaview Lion Park offers a memorable opportunity to handle the cubs and the chances of spotting a Pro are high. Keen surfers can escape the madness of the contest and head to St Francis for less crowded waves at Seal Point.
Travelstart extends our best wishes to South African hopefuls like Jordy Smith and Sean Holmes as they defend their home break against the likes of Kelly Slater, Mick Fanning, and Taj Burrow.
Flights to Port Elizabeth
The scenic drive to P.E. from Cape Town takes about 10 hours at a leisurely pace taking you through the entire Garden Route. Since the contest starts tomorrow you may want to get there quicker in which case booking a flight is a much better option.
Browse flights to PE for the Jeffrey's Bay 2011 Billabong Pro.
Image: livethelife.tv