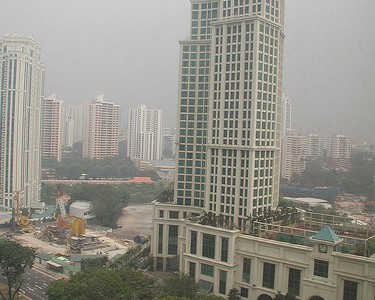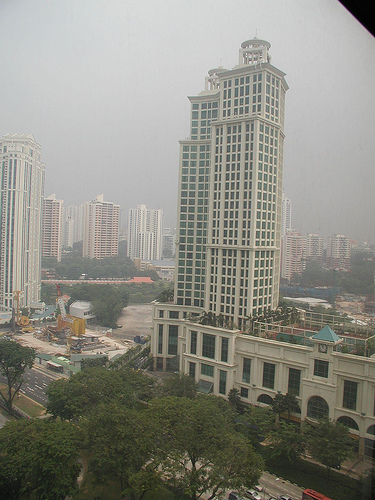 Singapore, the city known for its cleanliness, beauty, safety and hefty fines (for example when littering or neglecting to flush a toilet) was covered in a thick smog last week when massive fires started in Sumatra. The massive air pollution could even be viewed from space. This left Singapore in a haze, quite literally.
Now, Indonesia's environment minister reported that eight domestic firms were thought to have started the fires. These fires that were reportedly started deliberately by farmers left Singapore in smog that were regarded as very hazardous to its citizens' health. People everywhere were seen donning masks to cover their mouths from inhaling the polluted air.
"We will take legal action whoever they are," said Environment Minister Balthasar Kambuaya. "Any companies from Indonesia, Malaysia or Singapore, they will be legally processed."
Reuters reported that Indonesia's Forestry Ministry, that is currently leading the investigation, warned people about naming suspects ahead of time and jumping to conclusions before knowing the facts.
"We have to be very careful in any legal action. We have to really find out what happened, why the fire happened, and so on. This could be due to negligence too," said Hadi Daryanto, the ministry's general secretary to Reuters.
If these domestic Indonesian firms were to be proven guilty under Indonesian law, they can be fined up to 5 billion rupiah ($503,800) or even receive some significant jail time.
The smog has since subsided and the pollution levels are now classified as 'moderate'. This comes after Indonesian planes waterbombed these massive forest fires this past weekend. However, the hazy smog could still remain for several weeks if not longer according to sources.