The old adage, "Been there, done that, got the T-shirt" applies to holidays as much as to anything else, however, as it pertains to holidays, it often come out as; "Wish I never went there, did not do that, and did not eat so much because now the stupid T-shirt doesn't fit!"
Sadly, our very busy lifestyles, generally unhealthy diets and not getting enough exercise, are often continued when on holiday. Take for instance, that sea cruise your boss has been nagging you about; "Lounging by the pool, five huge meals a day, and all those exotic cocktails you couldn't normally afford. Thousands of people do it all the time, so it can't be all that bad. Think about it, it might be just the ticket for you." Really? The rumour that his weighty wife owns shares in the shipping line is neither here nor there; at issue is the matter of whether it is what you want or need, or can suffer through. Holidays are meant to be good for the mind, body and soul, but lately it has become increasingly difficult to escape the rat race; rats have gotten more, not to mention bigger and faster, and there are ever more cellphone towers and free Wi-Fi hotspots, making it easier to track you down; if just to maliciously remind you not to forget about that major presentation you are due to deliver when you get back.
Fortunately, travel has now made it possible for you to get around this kind of gross injustice, while at the same time making it possible to maintain your healthy lifestyle on your holidays. You can now lose yourself in the Appalachian Mountains on one of the world's most popular and oldest trails – all several thousand kilometres of it. Or perhaps take a mountain bike tour of the Cape Winelands. If that sounds too strenuous, you can always go live in a basic but comfortable treehouse in Costa Rica for a week or two, or maybe get your diving certification at Lake Malawi, which is the cheapest place in the world to do it! All these and many other options are within easy reach; just Google it and for once, get the holiday you want and deserve … not one that could be positively bad for your health.
Royal Natal National Park Hiking, KwaZulu Natal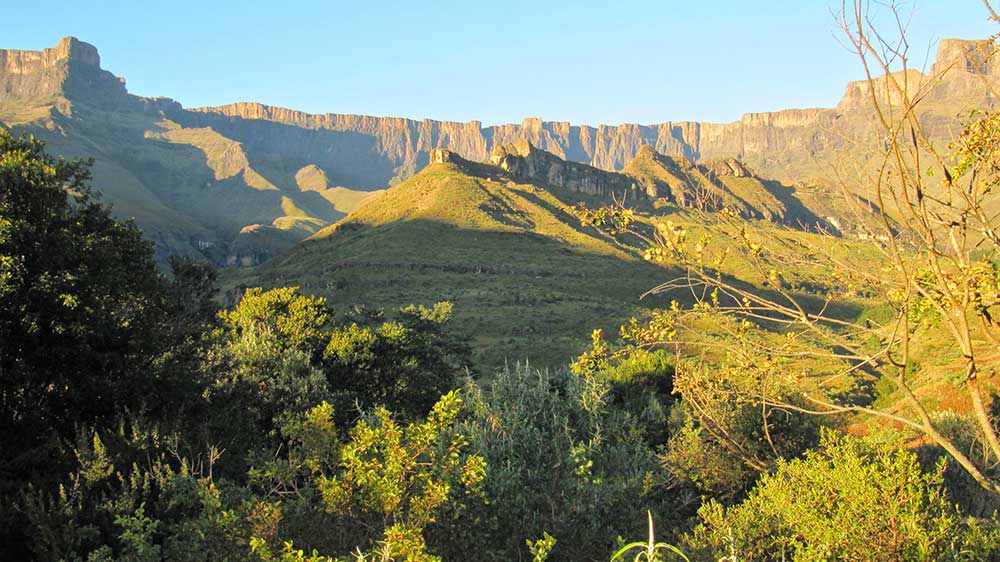 In this, arguably the foremost nature reserve in KwaZulu-Natal, you are surrounded by breathtaking panoramic views, majestic mountains and many waterfalls, all within the greater uKhahlamba Drakensberg Park. With plenty of clean, fresh air and a completely stress free environment, visitors are invited to explore the park on foot or on horseback, on trails lasting from a few hours to two full days required for the Mont-Aux-Sources hike.
Stay: Thendele hutted camp or Mahai Campsite in cottages or chalets sleeping two or four persons.
El Camino de Santiago Pilgrimage, Spain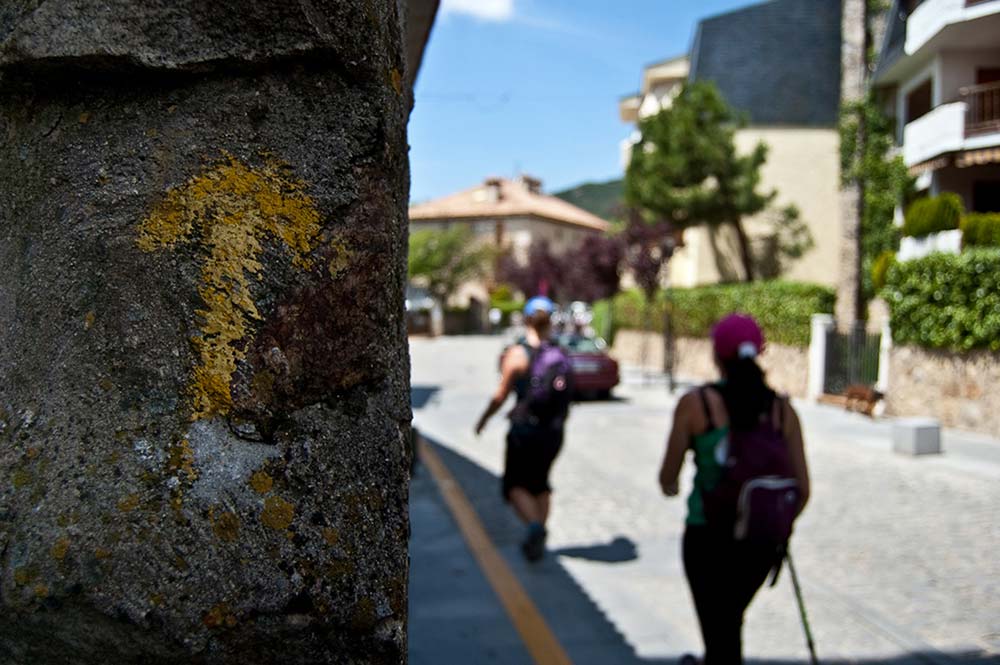 Image by Jesús Pérez Pacheco from: flickr.com
Also known as St. James's Way, this trail consists of several hiking routes that all lead to the town of Santiago de Compostela in Northern Spain. Camino Frances is by far the most popular trail; starting in Saint Jean de Pied de Port in France, and ending roughly 30 days later in the town of Santiago de Compostela, Spain. At nearly 800km's long, and nearly as old as Spain itself, this is one of the longest, oldest and most beautiful long distance hiking trails in the world with plenty of fresh air, wholesome, clean Spanish home-style food, which you can get cheaply and on the fly in local markets, and good company. Walking this trail is certainly one of the healthiest ways to spend a holiday.
Stay: The routes all have public alberuges (hostels) – a welcome refuge at the end of each day's walk. Hostels levy a nominal fee in exchange for a shower and a place to sleep; usually a bunk bed in dormitory-like rooms with 10-20 other weary but happy pilgrims.
Cycling Holidays, South Africa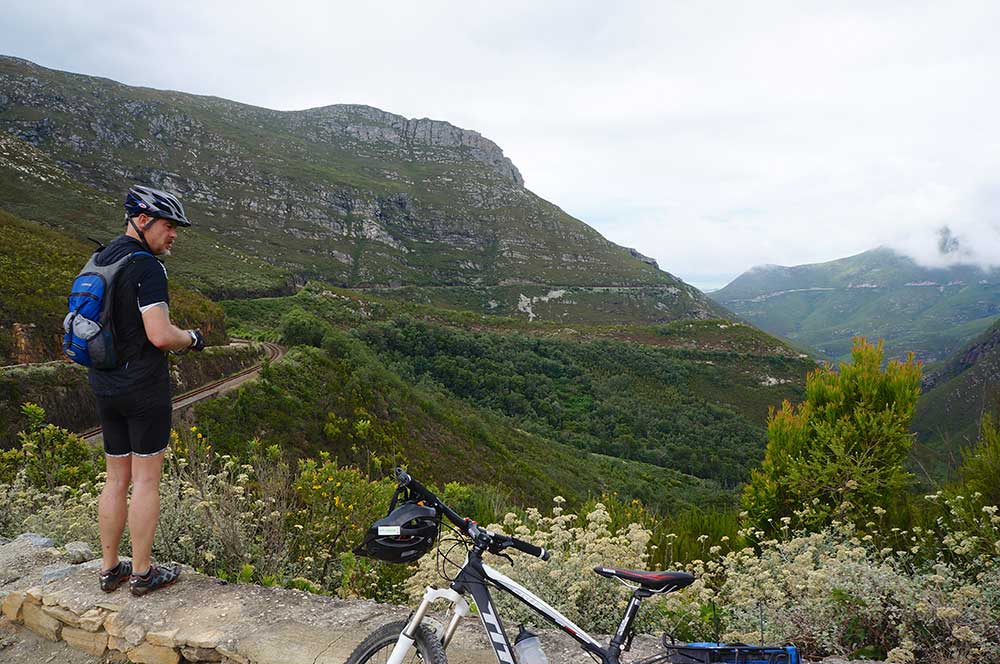 Image by Mario Micklisch from: flickr.com
According to those in the know, cycling is the ultimate form of exercise, since it involves no shocks and pressures on the knees, hips, and back, plus you get a full cardio work out, the likes of which you can never get in a gym. The aim of these tours is not to see who gets to finish first; it is about experiencing the splendour of the South African countryside at a comfortable and leisurely pace. For those not quite up to a Cape to Cairo bicycle ride, several other Southern African countries can also be explored at the same slow, but enjoyable pace.
Stay: Accommodation is determined by tour options and your budget, or tastes, but anything is possible; from five star hotels to camping in conditions ranging from luxurious, to downright primitive.
Mount Kilimanjaro Mountaineering, Tanzania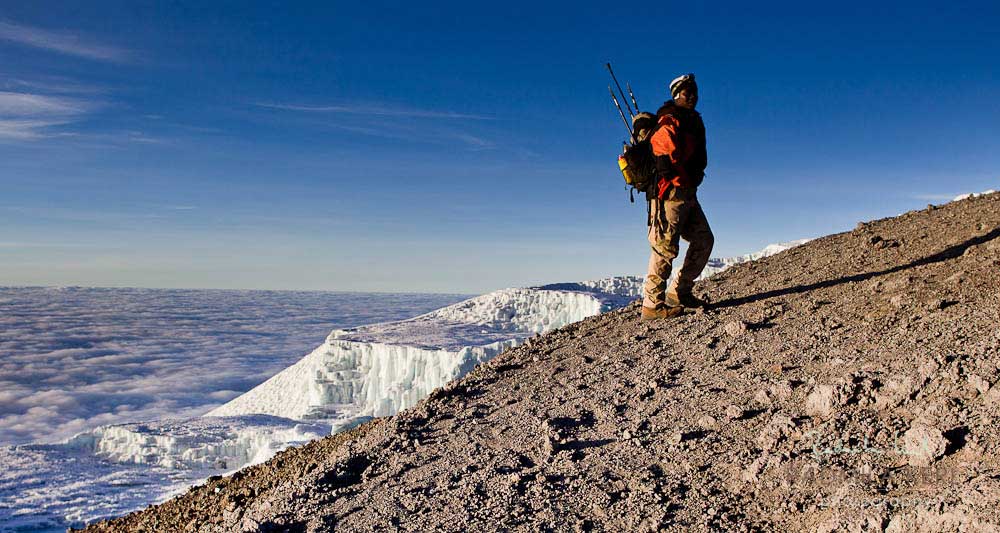 Image by Radmila Kerl from: flickr.com
If you're chasing a real mental and physical challenge for your next holiday, the huge effort it takes to conquer Mount Kilimanjaro in Tanzania might just be it. The highest mountain on the African continent, at 5895 metres, it can be climbed right through the year, and the view from the summit will give you an adrenalin rush that should last for at least the rest of the year. A word of caution though; it might be a good idea to join a mountaineering club in order to gain some experience if you are not an experienced climber; depending on the route chosen the seven day climb might take more out of you than you think, although reaching the summit of "everyman's Everest" is possible with little more than determination and a stout walking stick.
Stay: Accommodation on arrival in Tanzania is usually in high-end hotels; however, when you get into your trek camping on the mountain is the norm. Services on the mountain depend on the tour option and your budget, and range from being positively pampered, to merely being supplied with the bare necessities.
Scuba Diving, Mozambique
Spending time under water scuba diving is one of the most effective forms of de-stressing; the near absence of sound and the spectacular life forms found on the reef make for an unforgettable experience. Neighbouring Mozambique has some of the best dive sites in the world and the 2500km long coastline makes crowded spots an unlikely nuisance. Scuba diving requires formal training and certification so if you feel obtaining this certification in the surf might be too rough, first stop off in Malawi, where diver training and certification is available in the calm waters of Lake Malawi, at the lowest rates in the world.
Stay: Accommodation depends on your destination and budget but possibilities include staying on a yacht, lodges on the islands that exclusively cater for the needs of divers, or camping at approved camping sites.
Orange River Kayak Expeditions, South Africa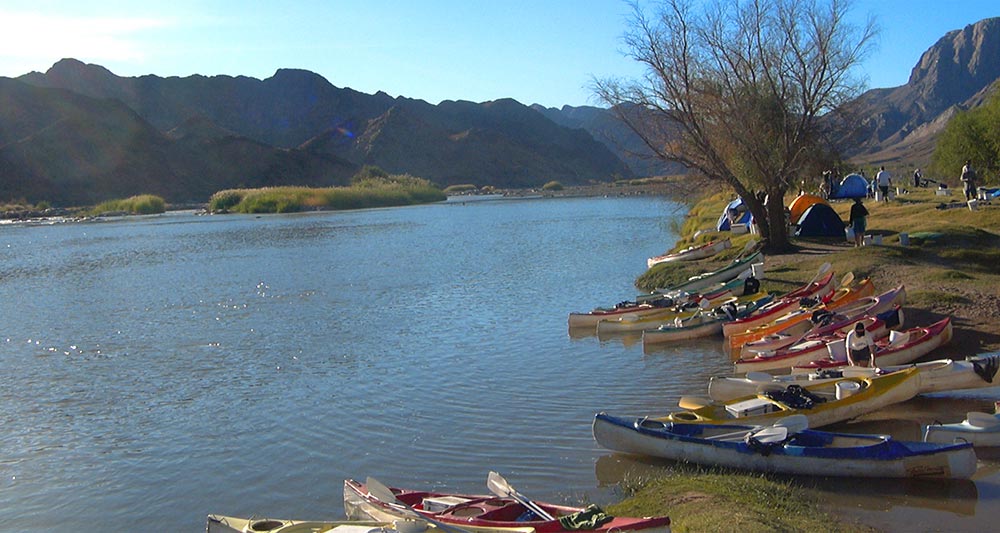 Image by akwest
Enjoy some of the cleanest air in the world coupled with the hard physical task of paddling and steering a wayward kayak for up to a week or more on the longest river in South Africa, giving you a workout you will likely never forget. Before emptying into the Atlantic Ocean, the Orange River passes through the spectacular Richtersveld, the only true mountain desert in Southern Africa, and well known for its large deposits of semi-precious stones, old volcanic mountains and many endemic succulent plants. This area of the Northern Cape Province is also home to the Fish River Canyon, one of the most demanding hiking trails anywhere, as well as the Richtersveld and Ais-Ais National Parks.
Stay: Riverside camping, which you mostly have to set up yourself.
Surfing Trips, Indonesia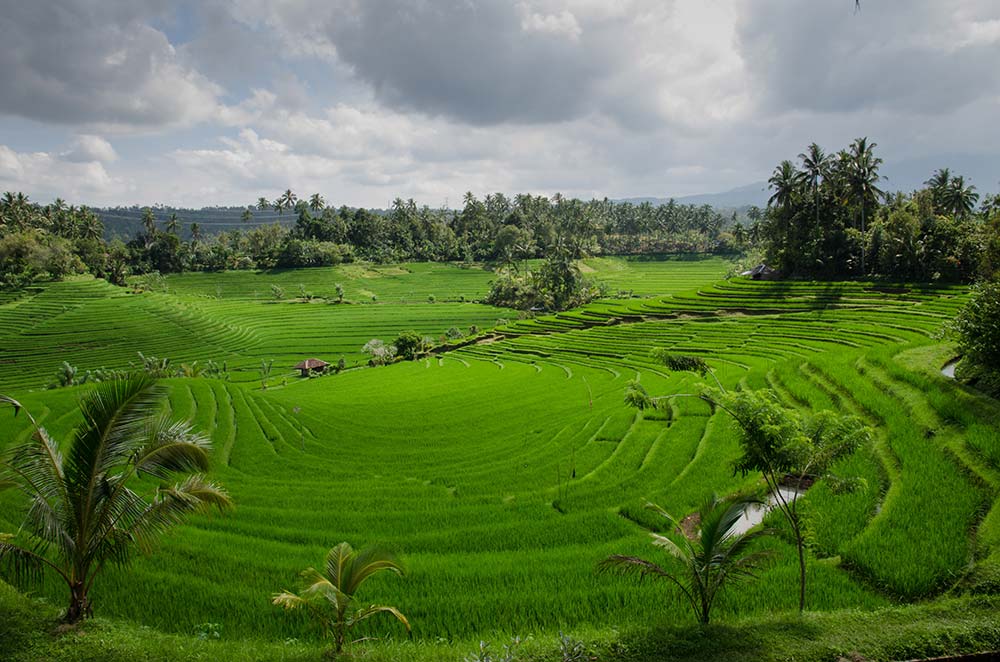 Comprised of thousands of islands, Indonesia has long been a magnet for healthy, bold and adventurous travellers. The possibilities for surfing, hiking, climbing, paddle boarding, snorkeling and kayaking adventures are close to infinite and only limited by the imagination, with Bali and Sulawesi most popular among mountain bikers, surfers and divers. While in Indonesia, you can also take a side trip to Borneo to take a peek at and interact with mankind's closest relative, the Orangutan, where they live freely in the virginal rain forest at Camp Leakey, Tanjung Harapan and Pondok Tanguy stations. For the health-conscious traveller, Indonesia offers a broad variety of activities that are made for wholesome minds and bodies.
Stay: Accommodation is dependent on your destination and budget but spans the entire spectrum from luxurious 5 star hotels to simple and affordable self catering chalets, huts and bungalows called Warungs.
Otter Trail, Garden Route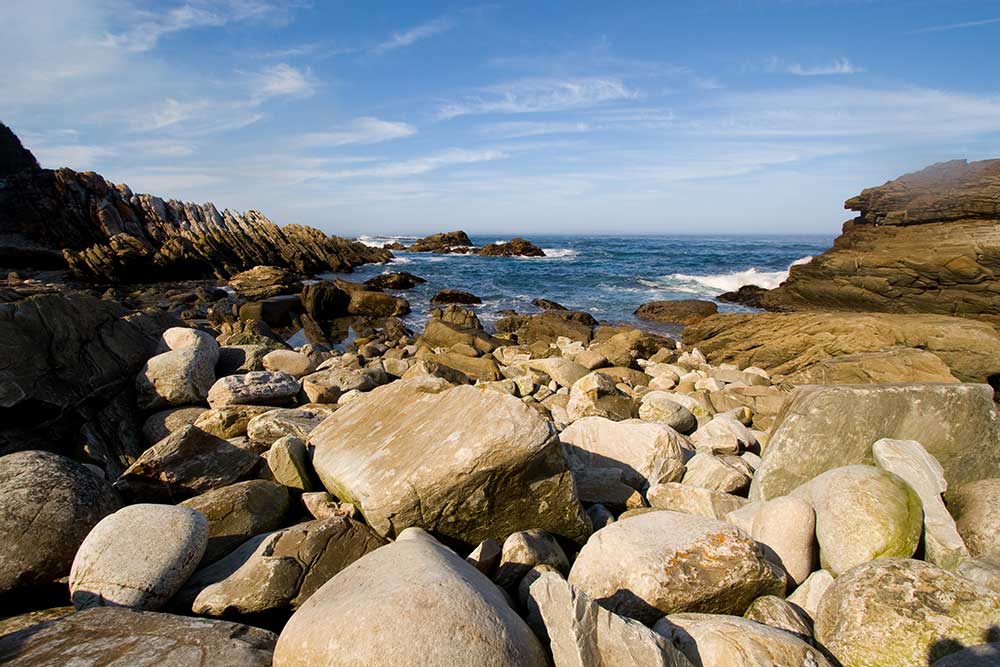 What could be healthier than hiking on the beach for a few days? However, the spectacular Otter Trail is not just a walk on the beach; the full 42.5km trail closely follows the shoreline, and there is even a river crossing (at low tide) to negotiate. Two huts, each sleeping six persons and equipped with bedsteads, are provided at the end of each day's walk. Firewood is available at wood piles near the trail, and each person is expected to carry his or her share, should previous hikers not have hidden surplus firewood under the steps of the huts to keep it dry. Several springs and small streams closely follow the trail, providing a steady source of potable water, although all the overnight stops have tanks for the collection of rain water.
Stay: Basic huts at the end of each section are equipped with bedsteads but no linen. Huts are equipped with toilets and outside fireplaces for cooking if your gas camping stove should run out of gas.
Working Farm Holidays, South Africa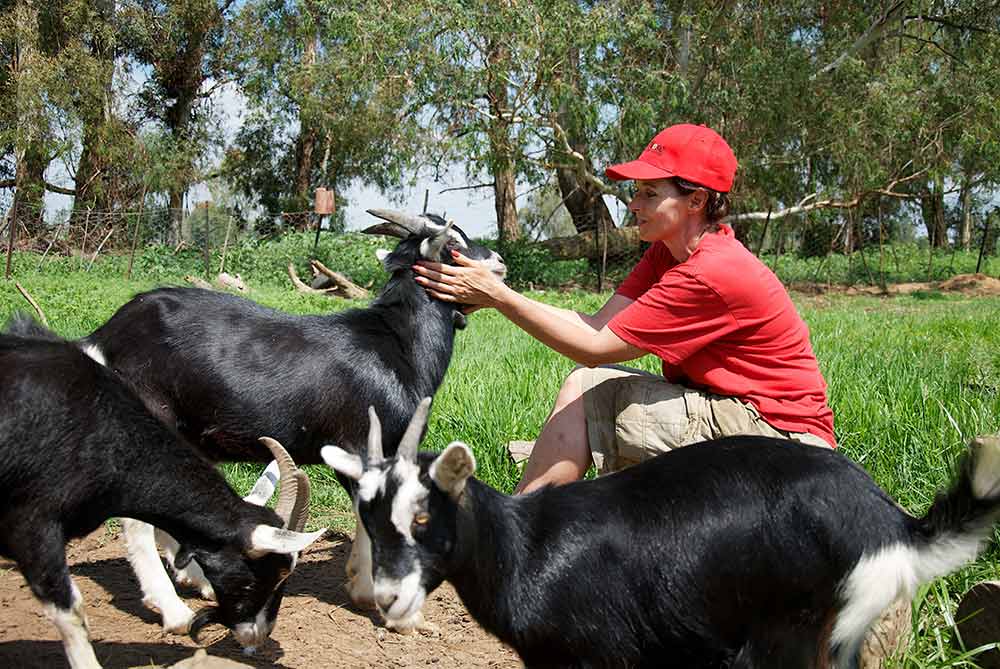 Enjoy the wide open spaces and fresh country air of this beautiful country by taking a healthy holiday at a working farm. Stay in a homey setting, enjoy delicious farm cuisine, and participate in everyday farm life. Farm holidays are particularly popular with families as children love the open spaces and interactions with animals. Visitors to a working farm can engage in chores such as feeding poultry, milking cows or even shearing some sheep, although this requires a strong back and a measure of perseverance. Better still, after a hard day of helping to run a farm, you can simply relax and take in the restful atmosphere of your quiet surroundings.
Stay: Depending on your chosen destination, accommodation can vary from simple but elegant self-catering chalets to more luxuriously appointed mini guest houses.
Europe's Great Outdoors, Andorra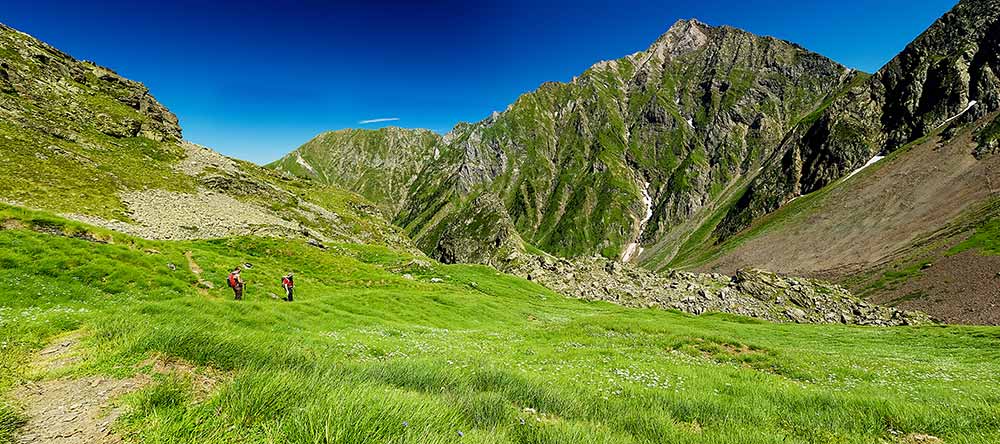 Image by Selden Vestrit from: flickr.com
Composed of just 450 square km's of steep mountainous land wedged between France and Spain, this postage stamp-sized country offers some of the most dramatic scenery in the Pyrenees in addition to some of the best skiing and snowboarding in the world during the winter, as well as unparalleled opportunities for hiking and mountain biking in the summer months. With the clean mountain air, unhurried pace of life and plenty of outdoors activities to keep everyone busy, it is perhaps not surprising that at 84 years, the life expectancy in Andorra is one of the highest in the world.
Stay: Accommodation is mostly dependent on your budget but everything is possible and available, from 5 star hotels to self-catering chalets in mountain camps.
Cross-country Skiing, Switzerland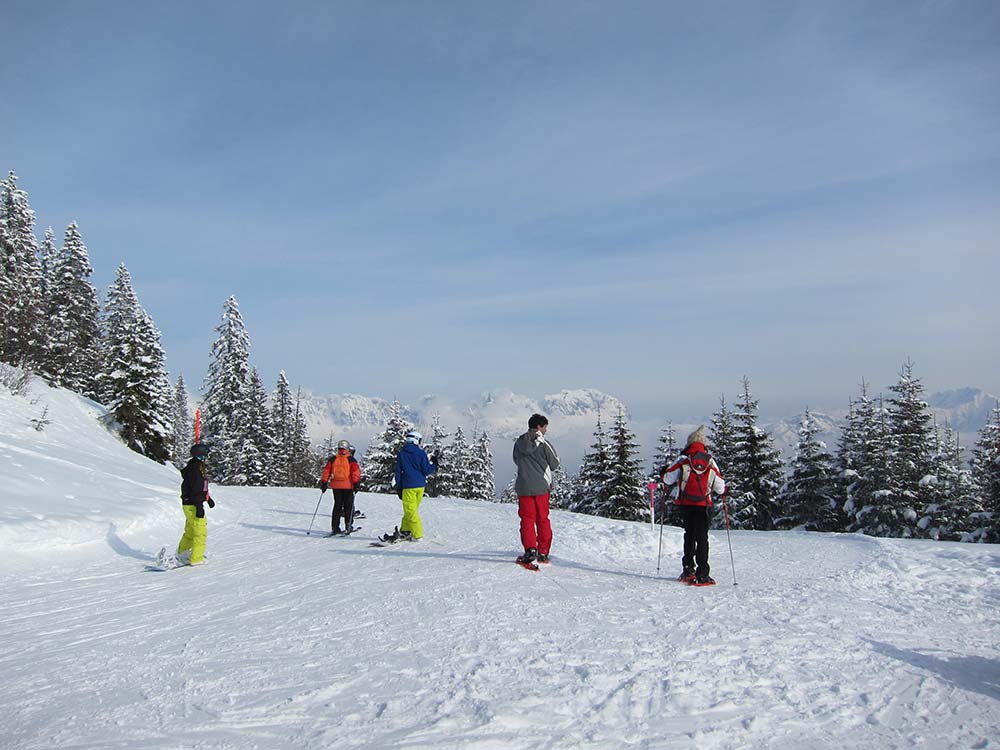 Image by Roban Kramer from: flickr.com
Cross-country skiers have strong thighs and healthy lungs and yes, it is an aerobic activity, which is good for everyone that takes part. However, the aim of cross country skiing is not to see who gets across the country the fastest; it is about maintaining a leisurely pace to ensure you manage to actually cross some country. If your skiing is not up to par, in the Obergoms Valley (as in many other valleys in Switzerland) you can hire an instructor to teach you the techniques required to ski across the rolling terrain, with the ultimate goal of skiing the entire length of your chosen valley in a week or so, going from village to village at a leisurely and very relaxed pace. However, should the trip be too demanding and you change your mind, most cross-country skiing routes have trains that can take you back to your hotel.
Stay: Ski lodges or hotels to suit all tastes and budgets.
African Fitness Experience, Senegal & Kenya
If you are after a real bush adventure, this has to be the ultimate in healthy holiday destination ideas. Running barefoot on the beach in a mangrove delta in the Unesco-listed Sine Saloum National Park, kayaking on raging torrents, learning to dance to local drummers' rhythms, learning speed yoga on the beach and engaging in something crazy called "wild boar running"; similar to free-style running but in this case jumping over obstacles in the forest such as fallen logs, boulders, streams, and sometimes even fallen comrades. This experience is similar to military-style fitness boot camps, only way better. Other, similar experiences can be had in Kenya, where Masai style dancing lessons are included. True to the nature of the experience, all meals follow the Paleolithic diet, which comprises anything that can be caught, hunted or foraged and strictly excludes all farmed and processed foods.
Stay: Quasi-military style tents and bungalows.
Cycling, Gozo, Malta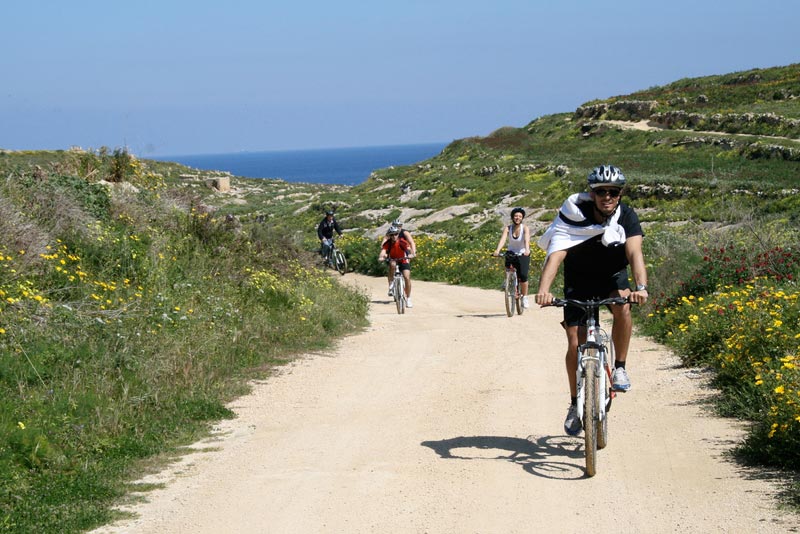 Exploring a location on two pedaled wheels is surely one of the healthiest ways to get around, and the Maltese islands of Malta and Gozo are no exceptions to this rule. The easygoing pace of life in this corner of the Mediterranean is a fitting backdrop to the sedate pace at which the rich history and culture must be absorbed to make the most of the many historical sites that are included in cycling routes. But don't come expecting tight Lycra and buckets of sweat; the norm here is a slow pace, a healthy and wholesome Mediterranean diet, and a complete unloading of the stresses and strains of your modern life style at home. You can even arrange to have your bags sent on to the end destination of each day's ride, thus eliminating the stress of worrying about lost goods and chattels – which can only be good for your health. Although it's hot in the summer months, a comfortably mild winter temperature makes this the ideal healthy holiday destination if you cannot abide the ice and snow of a European winter.
Stay: There are many options ranging from four- and five-star hotels, to B+B's on farms for those on budgets, to self catering cottages for those on even tighter budgets.
Astronomy Holidays, Devon, UK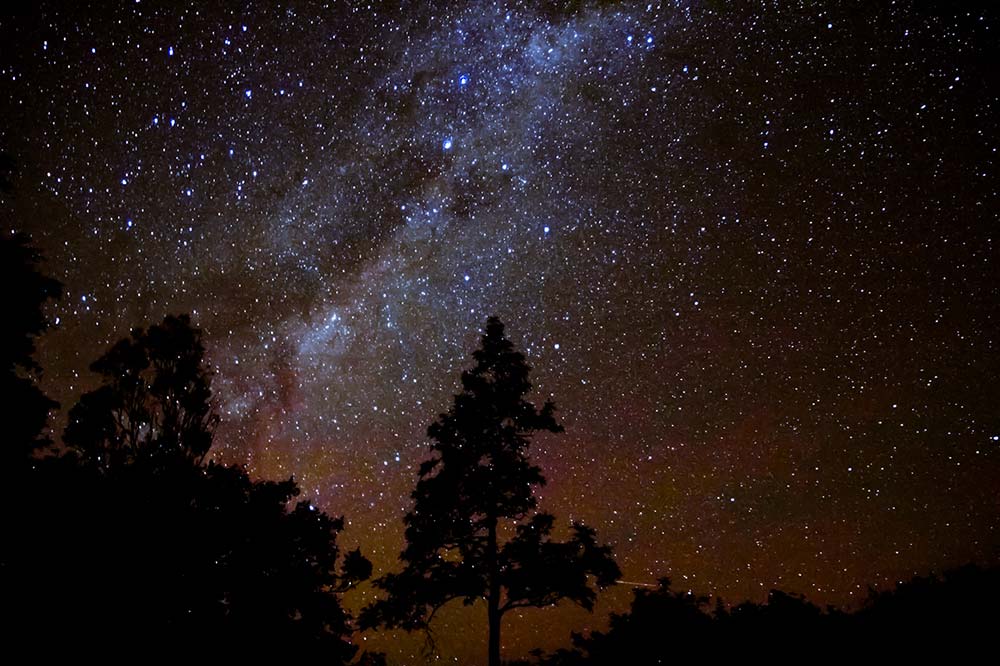 Unobstructed southern horizons and the absence of light pollution in Exmoor National Park, one of only two Dark Sky Reserves in the world, allows you to see what more than 60% of the population in the UK has never seen – a naked eye view of the Milky Way. However, during daylight hours Devon is one of the healthiest places in Europe to visit; you can hike the entire length of the county, inland or along the spectacular coastline, or if you are so inclined, you can experience any one (or more) of the adrenalin fuelled extreme sports offered in the area, such as coasteering, which is the exploration of the bases of sea cliffs, being dragged behind a huge kite on a high-tech three-wheeled buggy, or for the more leisurely minded, a blissful woodland tour on a Segway. With a minimum of advance planning it is possible to spend your entire holiday in Devon without having to fork out a single cent on activities such as visits to museums, manor houses, archaeological and geological wonders, and best of all, enjoying the peace and tranquility of the deserted moors on long hikes.
Stay: Accommodation is budget dependent but options include camping, stays in guest houses and converted barns, to luxury lodges and hotels.
Appalachian Trail, USA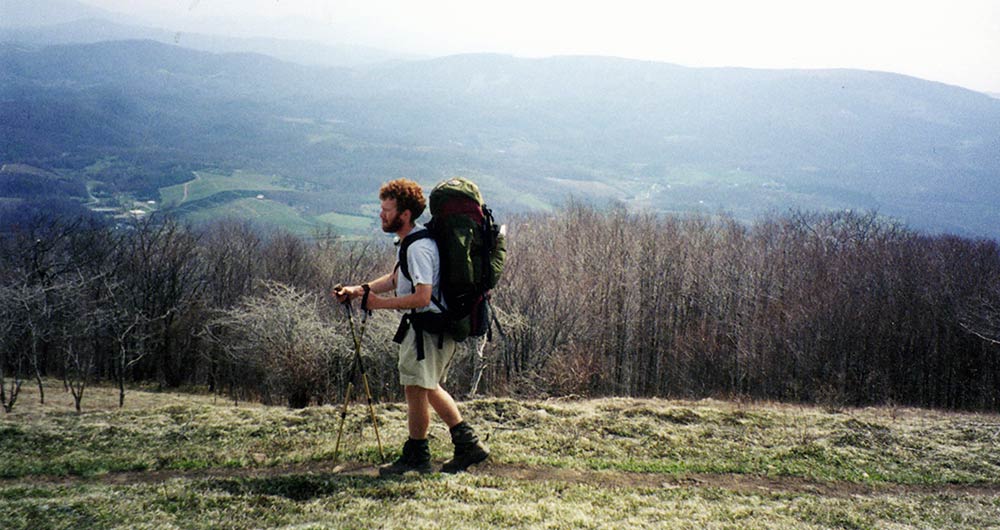 Starting in Georgia and ending in Maine, this epic six month (the Appalachian Trail is closed from late autumn to early spring) hike takes you through some of the most stunningly beautiful scenery in America. However, only one in four hikers manage to complete this trail in one attempt, called a "thru-hike", so unless you are an avid hiker, you would do well to consider undertaking shorter sections, called a "flip-flop" or more fittingly, a "leap-frog", starting from say, Shenandoah National Park in Virginia north through southern Pennsylvania, where the terrain is more forgiving of mistakes in packing and general unpreparedness. Other, shorter walks will show you the most beautiful parts of the Appalachian Mountains as you plunge into the ranges of New Hampshire, Vermont, Maine and Massachusetts.
Being outdoors for several weeks or even months, is sure to be an effective detox treatment and will leave you in far better shape than you had been in a long while. Many options in hiking this mammoth trail are available, as are the factors that can influence your enjoyment of them. Thus careful planning, advance fitness training and sufficient time are essential requirements to make the most of it.
Stay: Choose from 100 designated campsites. Chalet options are also available along the length of the Trail.
Walking Safaris in South Luangwa National Park, Zambia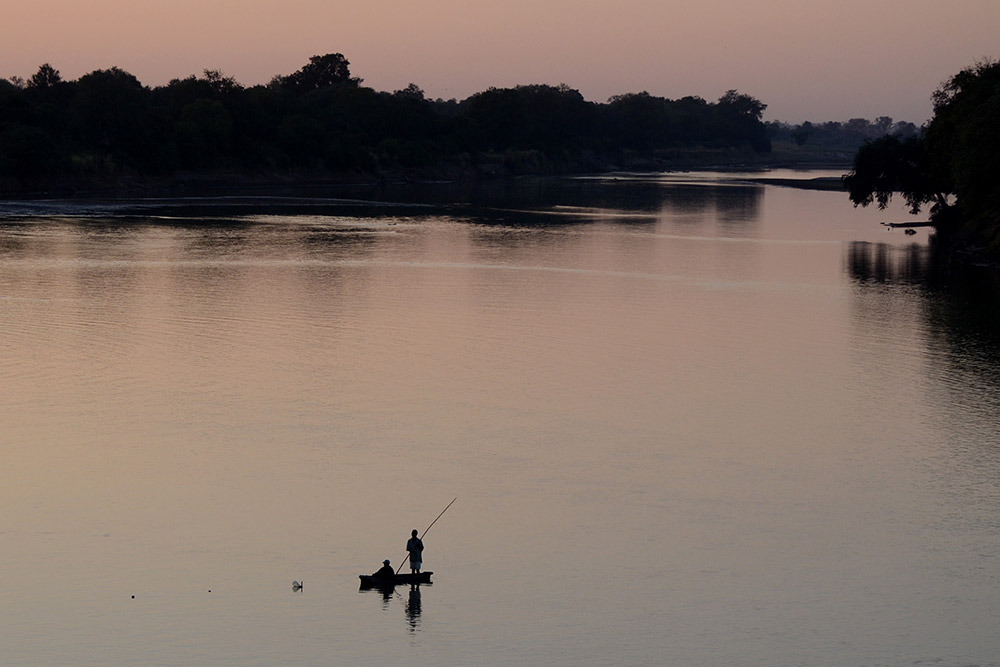 Image by Geoff Gallice from: flickr.com
With long, guided, (and guarded) walks in the raw African bush, plenty of clean fresh air, a "walking safari" in South Luangwa National Park in Zambia offers visitors the quintessential African experience. The Luangwa River is known for its large pods of hippo, and depending on your point of view, you may be lucky to spot lion prides of up to 30 individuals. If you stay long enough, chances are you could get to see all of the 60 different animal species that live here, including the Thornicroft giraffe, the Crawshay's zebra, and the Cookson's wildebeest, which are unique to the Luangwa Valley. Over 400 different bird species live in this 9050 sq km national park, which makes this area a bird watcher's paradise. If you are planning to really escape the rat race, the fact that there is no cell phone reception makes this raw and unspoilt part of Africa a more attractive destination than most.
Although the South Luangwa National Park is open to visitors right through the year, the best time to visit is undoubtedly during the dry season from April to October, when the animals really congregate around the remaining waterhole in large numbers, which is when you have the best opportunities to get some really great wildlife photography practice.
Stay: Accommodation ranges from reasonably priced lodges, to self-catering chalets and huts.
Lake Malawi, Malawi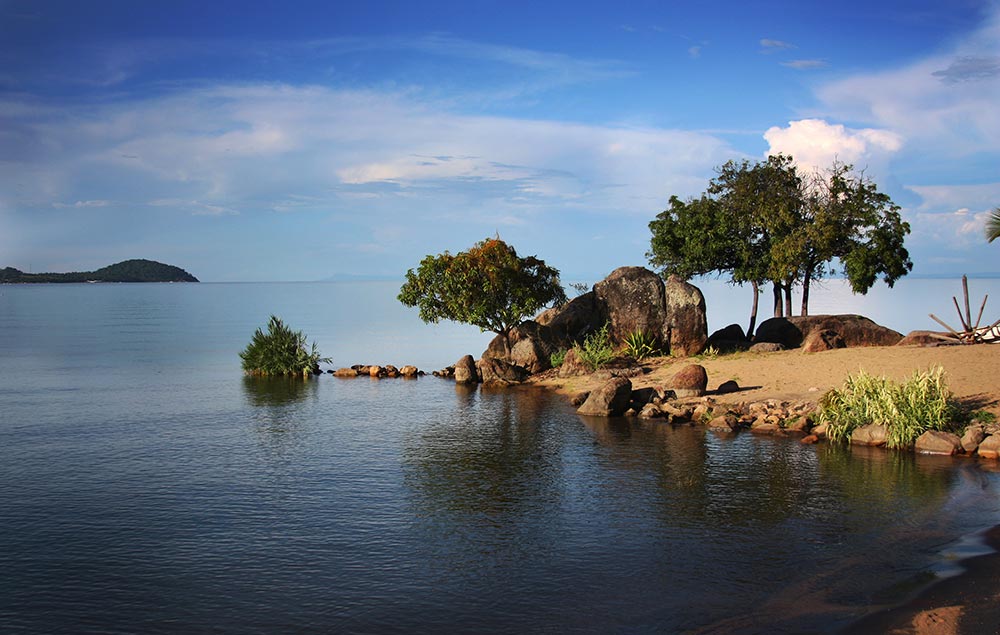 Plenty of really clean and fresh air, long walks on some of the cleanest freshwater beaches in the world, and if you are so inclined, you can get your diving certification at the lowest rates in the world, which is a good idea since you will get to dive in Africa's 3rd largest lake which is home to more species of fish than those which inhabit the lakes of Europe and North America combined! Lake Malawi occupies about a third of Malawi's surface area, and is widely acknowledged to have some of the best diving and snorkeling sites in the world, freshwater and marine. In addition to diving and snorkeling, at six hundred km's long, this beautiful lake offers all conceivable sports that can be practiced and performed in, on, or near water.
Stay: Budget travellers are catered for on Likomo Island, or Kande Beach which is close to Chinteche on the northern shores of Lake Malawi. Cape Maclear (southern Malawi) is also very popular among budget travellers looking for accommodation on Lake Malawi. However, more luxuriously appointed –albeit more expensive – lodges are open to visitors right through the year.
Wild Coast Trail Running, South Africa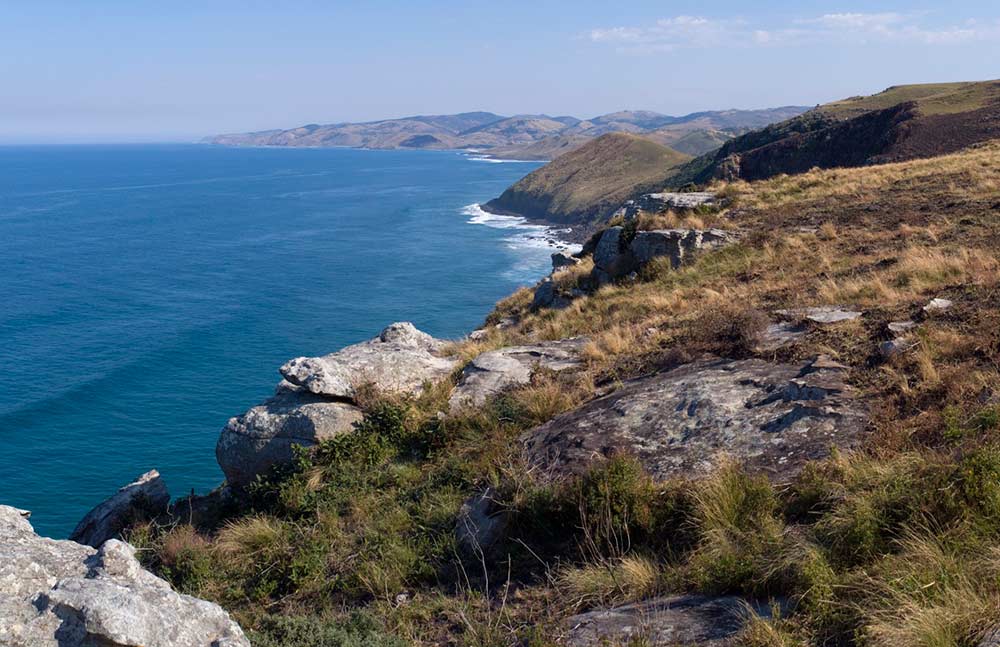 Image by steve mcnicholas from: flickr.com
Trail running is growing at exponential rates in South Africa, and, given the vast and varied landscapes of the country, many world class trails have sprung up. On the Wild Coast you can choose from grueling mountainside trail runs, or follow deserted coastlines which lead to places off the beaten track – places only the fit and adventurous get to experience. Run wild and free along kilometres of empty, pristine beaches and green hills, following the paths of sure-footed cattle and fishermen as your trail while your bags are transported to the foot of the next comfortable bed. With some prior arrangement, the entire logistical side of your adventure can be taken care of, which leaves you free to get on with the business of staying in great shape.
Stay: Wild Coast accommodation varies according to destination and budget, but generally consists of guest houses situated on or near the many trails that have been opened up in recent years.
Gonsua Beach in Majorda, Goa, India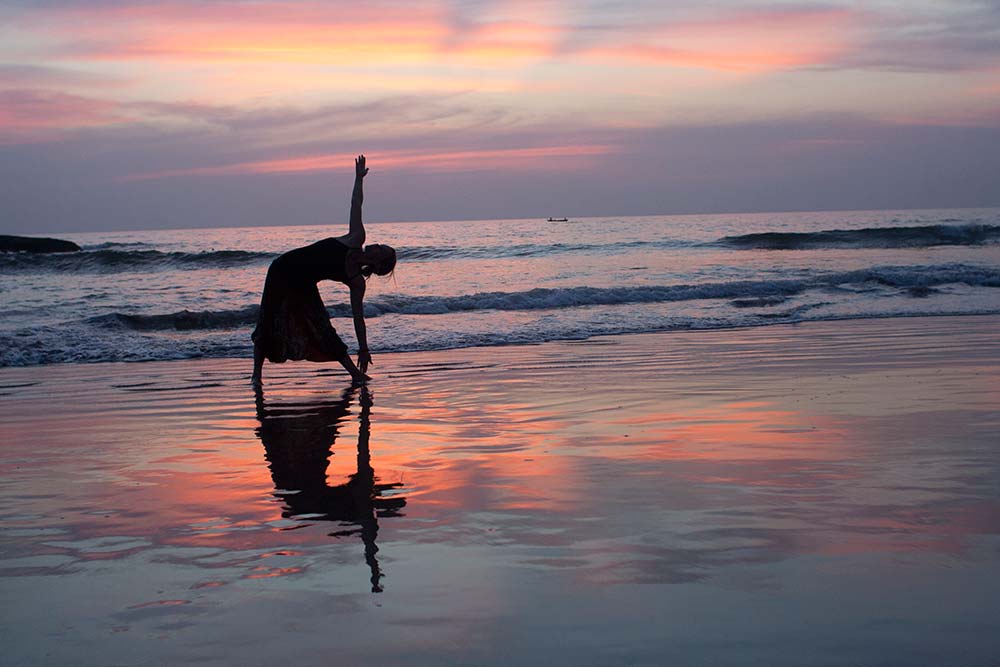 Image by Dennis Yang from: flickr.com
A good detox, especially if done in the Ayurvedic tradition, can never be a bad thing, and if you can get it in the exotic surroundings of Goa, India then all the better. Apart from a thorough cleansing, you can get some real, healthy exercise by doing cycling tours, hiking any of the trails in the immediate area, or take long walks on the beach, or perhaps indulge in some yoga. However, the combination of exercise, yoga, massage and dietary changes is bound to increase your appetite so for those who want to augment exercise with healthy eating, classes in healthy cooking are also offered.
Stay: Seven nights' full-board luxuriously appointed rooms.
Tree Housing, Costa Rica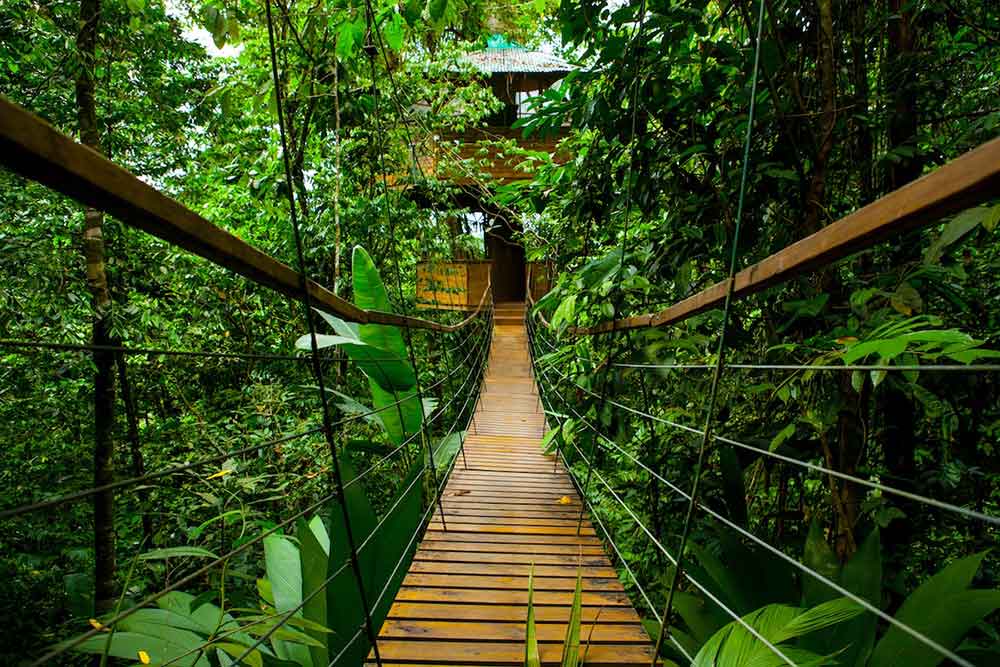 About as far away from civilisation as you can possibly get, the Finca Bellavista treehouse community in Costa Rica offers ample opportunities for hiking and nature walks, not to mention the excitement and adventure of living it up in its treetop lodging. With kilometres of white water, the region offers visitors dozens, if not hundreds of waterfalls and rock pools to explore, and the chance to unearth a fossil of some forgotten marine creature. Costa Rica is home to 850 bird species and is considered a paradise for bird watching.
However, Costa Rica is not just about hanging out in tree houses; you can also take a several km long hike along the top of the rainforest, on a hanging walkway strung between the tree tops. Or visit the Costa Rican version of Old Faithful, Arenal Volcano, one of the ten most active volcanoes in the world. You will not be disappointed by the small eruptions that take place every 30 minutes, and if you timed your visit right, you might even witness one of the major, spectacular eruptions that occur every 3 – 4 years.
Stay: In some places a basic but comfortable tree house that sleeps two persons. Other options are 5 star hotels, exclusive lodges, guest houses, self-catering chalets, and even camping in approved sites.
Wild West Holidays, USA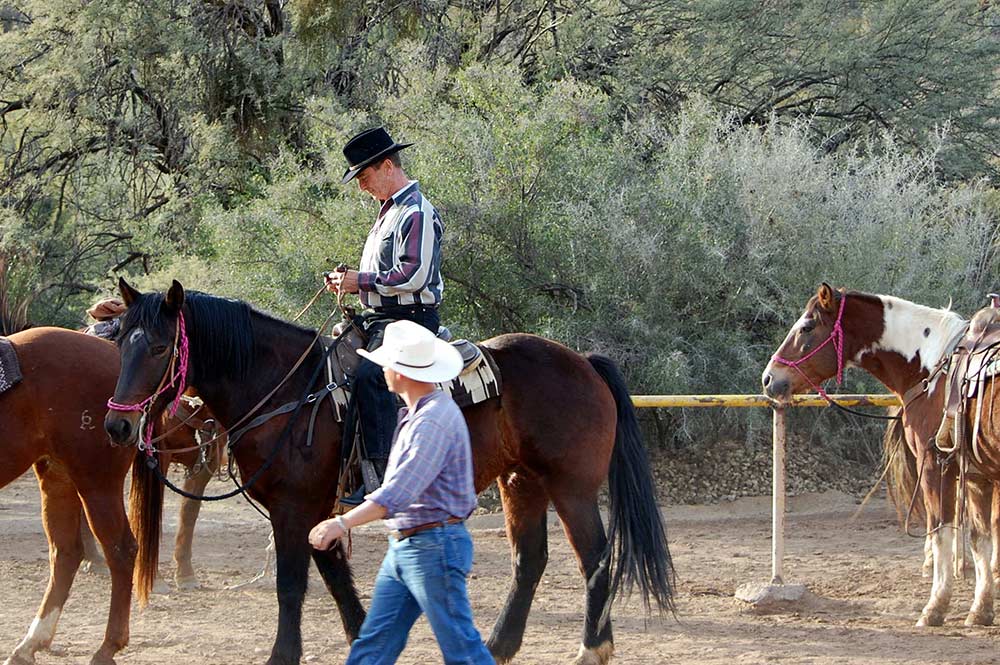 Rejuvenate your soul with a Wild West adventure in the vast expanses of America – horseback riding, hiking and helping real life wranglers and cowboys round up runaway horses and stray steers will get your heart rate hopping. Experience the thrill of cattle drives on the Chisholm Trail, a steamboat cruise on the mighty Mississippi River, following in the wake of Lewis and Clarke, or tour the dramatic Monument Valley (the setting of many John Wayne movies) with a local Navajo Indian guide. The possibilities for healthy tours and holidays in this immense area are almost endless, and the only limit is your imagination … or all the cowboy movies you have ever watched.
Stay: Accommodation is budget and destination dependent but includes everything from expensive hotels to authentic Indian huts and tents.
---
Considering that the primary purpose of going on holiday is to rest and recover from the claustrophobia of your everyday life by escaping from it temporarily, the healthy holiday destination ideas suggested in this article are designed to help you keep in shape without even trying, and should come into sharp contrast with those that are best avoided. So, which would you rather have – voluntary imprisonment on a sometimes less than luxurious cruise ship with thousands of other luckless souls, who also realised the error of their choice too late in the day? Or even worse, a (dis)organised package tour, during which you absolutely, positively must suffer through 6 European countries in 12 days by luxury coach, all taxes and transfers included, and with perhaps an afternoon off from the rat race away from home? Or something truly different that will keep your waistline in check and your spirit invigorated …