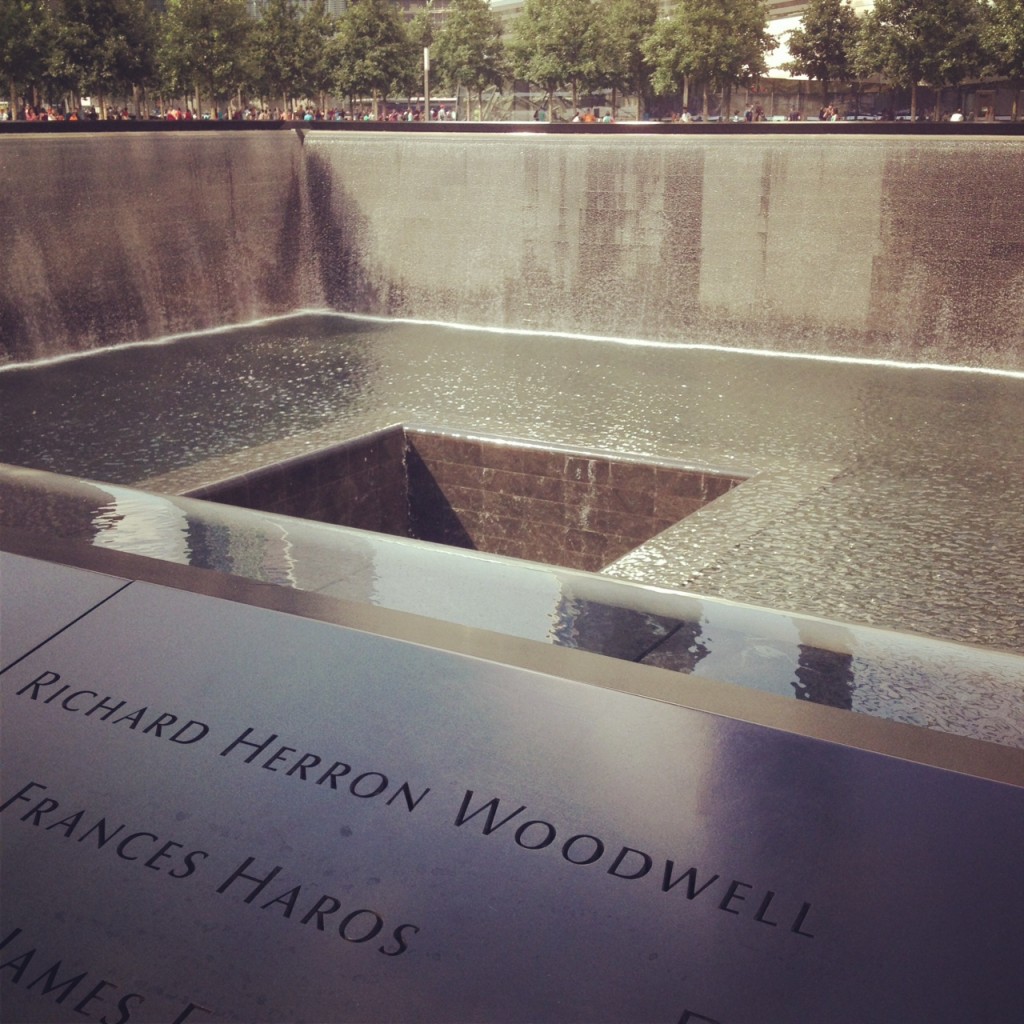 If there's one thing New York offers, it's an abundance of things to do. I mean, never mind the city that never sleeps, how about the city that never stops? You can get a list of Must Do items from any visitor to New York, but here are three of mine that I chose specifically because I had never done them before.
911 Memorial
The queues are long – very long. The security is extreme – very extreme. But when you finally find yourself in the park with two reverse fountains that commemorates the events of September 11th, 2001, it is quite amazing. They've taken the imprint of the Twin Towers and turned them upside down, with water cascading into the depths of the fountain, and all the victims names inscribed around the edge. It's a sobering sight that will become even more meaningful once the museum that is currently being built is completed.
Statue of Liberty
Yes, you could go on a boat cruise specifically around the Statue of Liberty. Or you could do what we (and many others) did – catch the free Staten Island Ferry, secure yourself a spot on the top deck or near one of the large windows, and get a perfect view of Lady Liberty as you cruise to Staten Island, and back. Best of all, you get to wave at all those who paid a fortune for their Statue of Liberty cruise tickets!
Water taxi from Manhattan to Brooklyn
I must admit, while I love public transport, I find subways generally smelly – and New York's particularly so. Which is why it was so awesome to take the trip from Manhattan to Brooklyn (which takes quite some time on the subway) by water taxi: a delightful ferry that only costs $4, allows you to see many of the sights, and even offers a 'sundowner cruise' option if you remember to bring something to drink with you…
To find awesome flights to New York go here.
What are your Must Do activities in NYC?