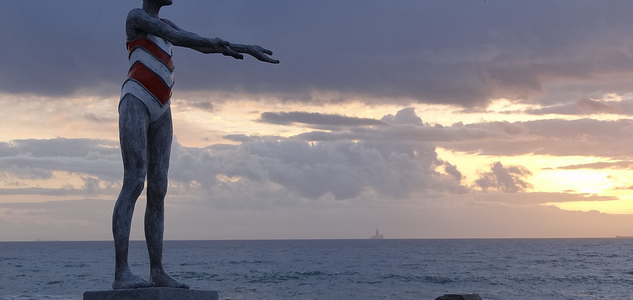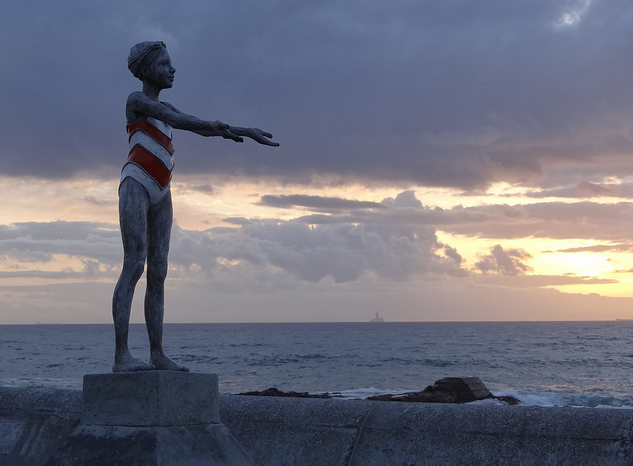 It's a funny thing about living in Cape Town: even though there are a multitude of fabulous eating and drinking spots, and loads of beautiful places to walk along, you generally end up frequenting the same ones. A few choice spots will become your 'regular' – the place you naturally suggest when meeting friends for drinks, or coffee, or lunch…
1. My regular sundowner spot has to be La Vie, on Beach Road in Sea Point. This is partly because of its location: for those who haven't been to Beach Road, you're missing out. It's the road that runs along the Sea Point Promenade, one of Cape Town's loveliest walking stretches, that meanders along the wild, untamed ocean in a delightfully tamed and easy-to-walk-along brick path. La Vie is just across the road from the Promenade, which means it has fabulous sunset views over the ocean, and beautiful cool morning sea breezes if you happen to arrive early enough for breakfast.
The other reason I love them as a sundowner spot is that they make simply delicious cocktails. Deeeelicious. Their cucumber mint margaritas are amazing, as are their Cosmos, and their jug of cucumber mojitos (a whole jug of deliciousness). There's no better way to unwind on a Friday evening than sharing a jug of mint mojitos with your friends, as the sun sets over the ocean. Take it from me!
Their food is also surprisingly good (considering they're known more as a drinks spot than a food spot). Light and crispy foccaccia served with a tower of cream cheese, basil pesto and sundried tomato pesto is a personal favourite of mine, and their ciabattas are loaded with fresh ingredients – the perfect lunch. The only flaw is that the service is often a little too laidback and relaxed, which means you'll be looking for your waiter a lot more than he'll be looking for you.
2. The second reason to love the Promenade is the walking / jogging / meandering opportunity it offers to anyone who's looking for a little fresh air and some beautiful views. The prom, as it is known to most locals, is busy no matter what the time of day – from early morning joggers fitting in exercise before work to moms with prams to lunching workers and afternoon strolling teenagers and then the 'rush hour' of after-work walkers and runners. It's a rare treat to be able to enjoy such untamed beauty while walking on a flat, comfortable path. Give it a try!
3. And the final reason to love Sea Point Promenade? The free yoga classes given by Greenpop on Sunday evenings at 6pm. Take your yoga mat along and join in the relaxed class as the sun sets over the ocean… Yoga on springy green grass is a wonderful way to end the weekend! The classes are free but participants are encouraged to join the Greenpop movement, which provides trees to undergreened areas in South Africa and other African countries. As they suggest, join the treevolution!