The world of air travel is full of the weird and wonderful when it comes to places to landings, here are 5 of my favourites from the confusing to the downright strange!
1. Coolangatta Airport, Australia – a runway in two time zones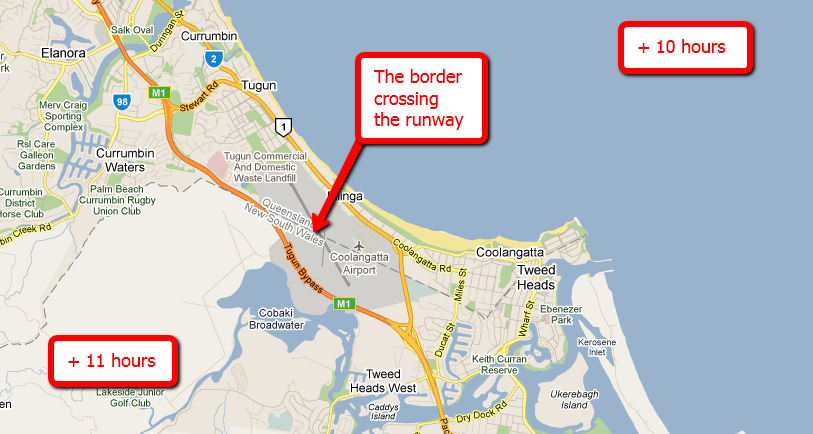 This airport straddles the two Australian States of Queensland and New South Wales, during summer months the latter has daylight savings time, meaning that the airport also straddles two time zones. Depending on which way you land, as you do so you will either move forward or back an hour. Tweed Heads/Coolangatta is also famous for being the place where you can celebrate New Years twice for this same reason!
2. Geneva Airport, Switzerland – an airport in two countries
Geneva Airport in Switzerland is built along the country's border with France and serves a host of international airlines, but which country you enter depends on the airline you travel with. Being so close to the border, if you fly Air France, you bypass Swiss immigration entirely and enter France, even though you landed in Switzerland!
3. Barra Airport, Scotland – a beach as a runway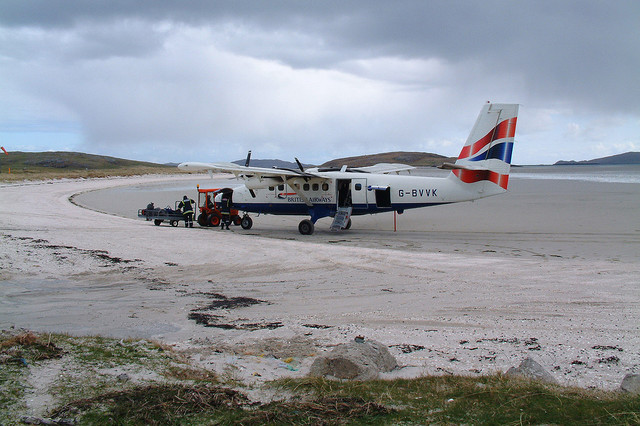 This far-flung airport lies in the remote islands of the Outer Hebrides in Scotland. There isn't a runway per se, rather the beach doubles as a runway when the tide is out – when it's in, landings can't take place. The terminal building is up against the edge of the beach, so you simply stroll off the plane, across the sand onto terra-firma.
4. St Maarten Airport, Caribbean – cross the beach as you land
This is one of the more famous of the strange landing places, it's not as weird for those on the plane as it is for those sunbathing on the beach at the end of the runway. Intercontinental jet planes cruise at almost an arm's length above the holiday-makers as they prepare to touch down on the runway, feel the rush of a jet engine in your hair if you dare in this exhilarating experience!
5. Gibraltar Airport – stop traffic as you land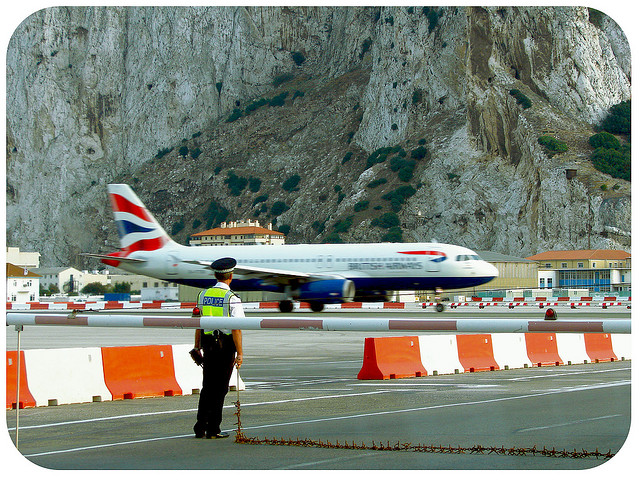 The tiny British enclave of Gibraltar consists of a precipitous rock on Spain's South coast (used as a military base) and a very small patch of flat land near the Spanish border. This little piece of turf serves as the site for the airport who's runway cannot fit its plot and juts off into the ocean. The runway also forms an intersection with Gibraltar's only exit road, meaning that when a plane lands, cars have to stop at the traffic light to let it pass before continuing on their way!
Gibraltar picture from paraquenoseolvide on Flickr
Barra picture from silversprite on Flickr