So you've planned your holiday, booked your tickets, and you're counting down the days to your dream vacay. But how are you going to take your moolah with you? Gone are the days of travellers cheques and strapping wads of cash against your body. New banking innovations offer savvy travellers new ways to bring their money with them when they travel.
Here are five tips to help you make spending your money overseas easy, safe, and cost-effective….
Bring a card that will work wherever you go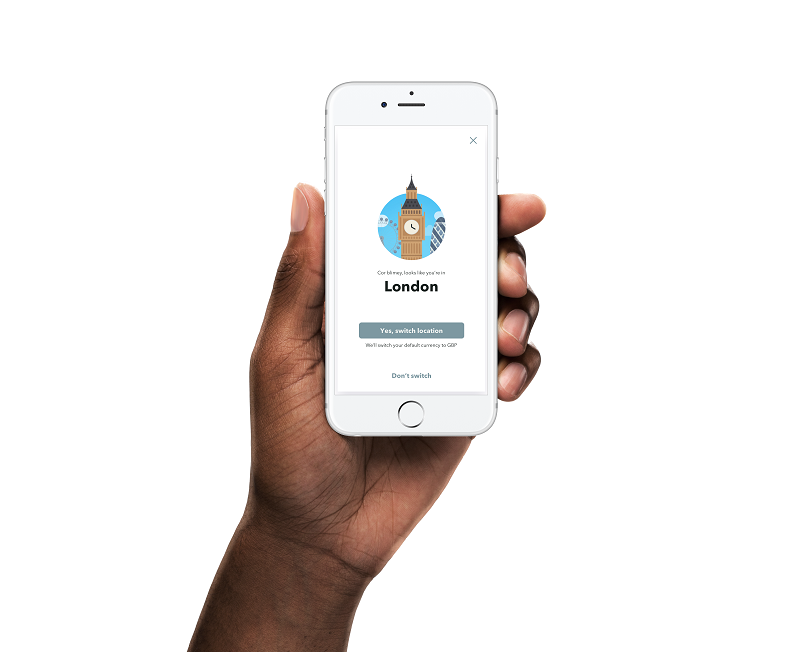 As long as your debit or credit card has a Visa™ or Mastercard™ logo on it, it will work everywhere from Accra to Zhengzhou. Packing plastic is much simpler than pre-buying cash in a foreign currency, and with a bit of extra planning, you can make sure you still get a great exchange rate.
In some countries (especially in Europe), many stores require you to have a chip and pin card: that's a card with a gold chip that you insert vertically into a card machine. If you have a slightly older card that doesn't have a chip in it, make sure you order a new card before you leave, just to be safe.
Savvy budget-conscious travellers bring a new card that's not linked to the everyday bank card they use at home. This makes sure that you don't overspend your travel budget and come back home to bounced debit orders and unpaid bills.
Specialised cards designed for international travel let you convert your money into foreign currency before you leave or during your trip and then use it by swiping the card just like you'd do back home. This saves you money and hassle.
Get a better exchange rate
There's no such thing as a 'real' exchange rate: you will get a different price for your dollars, pounds, euros or baht depending on who you ask, so shop around to find a good exchange rate. Usually, buying forex at the airport is going to be one of the more expensive ways to do it.
The South African Reserve Bank allows every person to buy R1-million worth of foreign currency every year. Sometimes you will need to show your ticket and passport.
There are two big advantages to buying your foreign currency before you travel:
If the value of the rand suddenly falls, just as you're about to leave, you could suddenly find that your holiday budget isn't going to stretch as far as you'd planned. Pre-buying your foreign currency insulates you from this.

If you exchange your money before you go, or at the start of your trip, it's easier to work out what things cost as you travel, because you're always converting them at the same rate. 
Don't get tripped up on unexpected fees
You want to spend your hard-earned holiday budget on gifts and adventures, not on bank fees. So make sure that you're not paying any hidden fees when you swipe a normal bank card, on things like foreign ATM withdrawals. Ask your bank for a fee schedule before you go, because you might be able to save money by withdrawing money less often, or by taking out a specialised foreign travel card with no additional fees.
Wherever possible, try to spend in the local currency rather than in rands. Sometimes, if you swipe your card at a shop, they might ask you to select whether you want to spend in rands or the local currency. Always choose the local currency.
Here's an extra tip for the pros: if your trip includes a shopping spree (especially when you're buying high-value items like the latest gadgets), you can sometimes claim back VAT when you leave that country. Ask at the store whether tax-free shopping is available, and show your forms and receipts to customs when you're leaving the foreign country.
Don't get stranded without access to your money
There's no worse feeling than being stranded on the opposite side of the world with no access to your money. Make sure that you call your bank before you leave and tell them you'll be travelling, so they don't block your card when they pick up a foreign transaction (most banks do this by default, to protect you from fraud). But sometimes this isn't enough, so make sure you know how to get in touch with your bank if you have a problem. Bear in mind that time differences might complicate this. If your bank requires a one-time-pin to use internet banking, you might need to consider activating international roaming on your phone.
Criminals often target tourists, so be extra vigilant about scams, fraud and theft. Carry the phone number to block a stolen card on you at all times. The most modern banks will allow you to block (and even put a temporary pause on) your cards from their apps.
The best specialist travel cards offer 24/7 support lines that you can access from anywhere in the world. This is one of the most important features to look for when you're comparing your options.
Always travel with a money back-up plan. This could be an alternative bank card stashed away in a different piece of luggage, a small amount of cash in a common international currency (like US Dollars), or the phone number of a helpful and generous relative who lives in the country you're visiting.
Get a card that makes all this simple, perfect for world travellers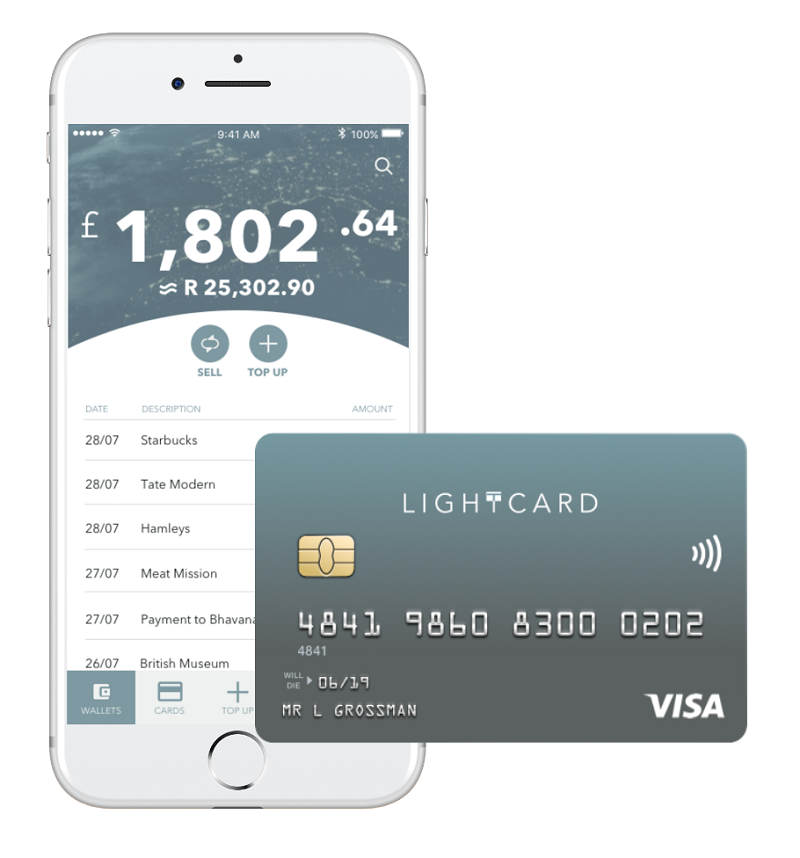 Lightcard is a pre-funded travel card that you can load with foreign currency and spend anywhere in the world. Designed for people who live a global lifestyle, Lightcard makes it easy to exchange, top-up, and track your expenses on their iOS and Android apps.
Lightcard offers competitive foreign exchange rates, and it's super-easy to see exactly what you're paying. Buy your foreign currency up to 60 days before you travel to protect yourself against an unstable rand. Contact them 24/7 from anywhere in the world.
Lightcard are launching their innovative travel card soon. Head over to the lightcard website to sign up for the waiting list…