Arguably, Morocco has it all.
It is a photographer's technicolour playground, with flashes of colour in every corner and crevice. If you are in search of reds and oranges you would need to head to the Saharan plains where the sun sinks into a valley of undulating sand dunes. If you are in search of more cooler tones you should explore the city of Essaouira – Morocco's own very boho-chic beach town. You will delight in its 50 shades of blue. 
With such variety, choosing your ideal destination in this sun-touched land can prove to be a difficult task.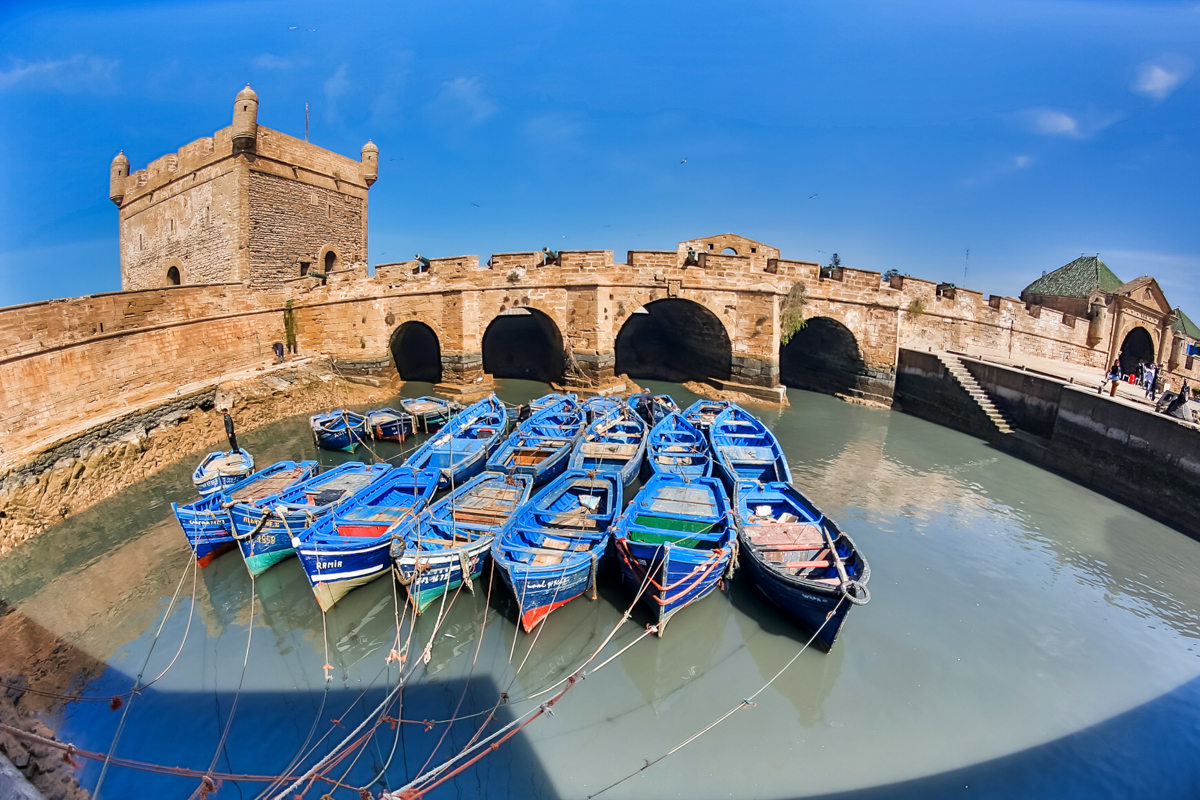 Essaouria's name means "little picture" in Arabic, and as the name suggests, it is a photogenic haven. Not only does it resonate with a photographer but also a painter who is in search of a picture-perfect dream destination.
The blue-and-white inner walled city, enclosed by fairy-tale, sand-coloured ramparts and imposing stone gates, is a breath of fresh air from the pinks and peaches of a Marrakech Medina and the deep golden yellows of the Sahara Desert.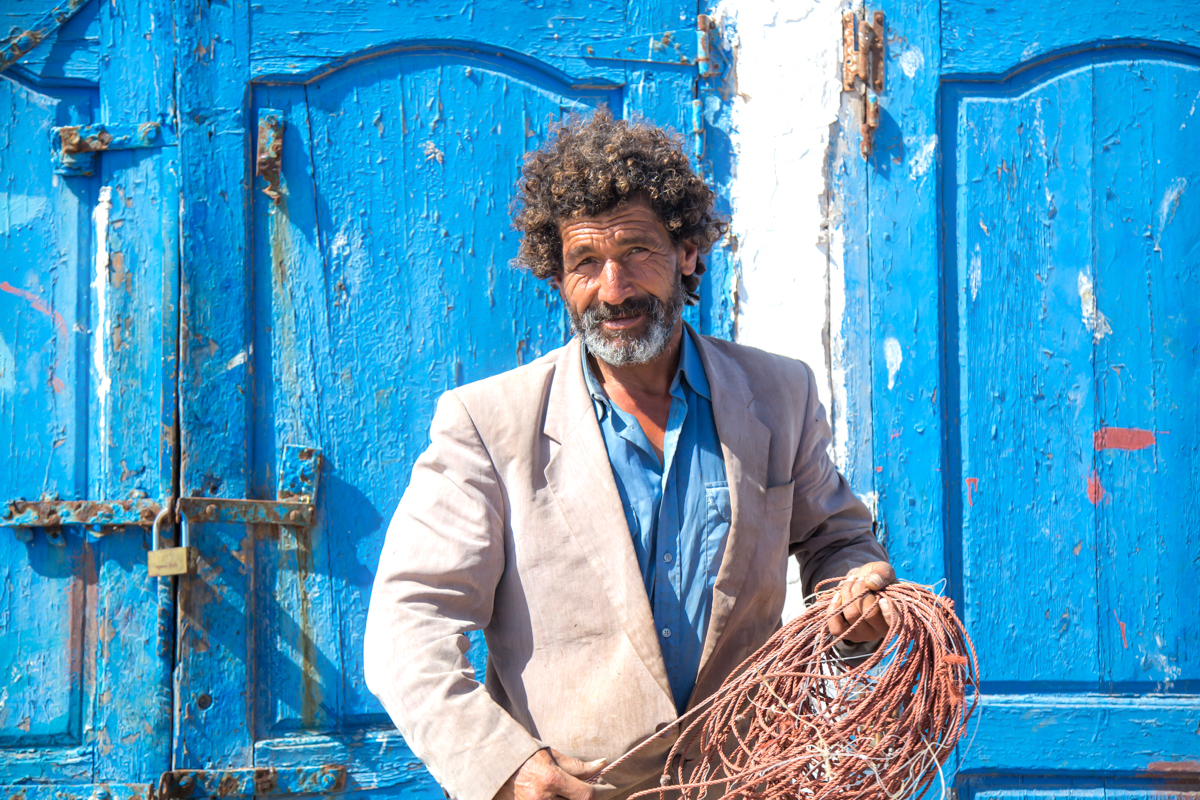 Blue covers the hulls of the clustered, moored boats and adorns the shutters of every window of this Moroccan seaside port. You would usually associate this stark blue and white colour palette with that of Greece, but here, the blue speaks of a 3,000-year-old history.
The blue comes as a tribute to the nearby Mogador Island where the colour has been harvested from the rare Murex sea snail shell that can be found there.  
A 3000-year-old history
Essaouira has a long-standing history that dates back to the 6th century BC and offers a true example of a once multicultural centre. Since its foundation, diverse ethnic groups have lived in co-existence here. The Romans, Portuguese, French, Arabs and Africans have at some point called this home.
What's more, is that North Africa's largest population of Jews inhabited this city as well, which can be seen by the number of old synagogues that still remain.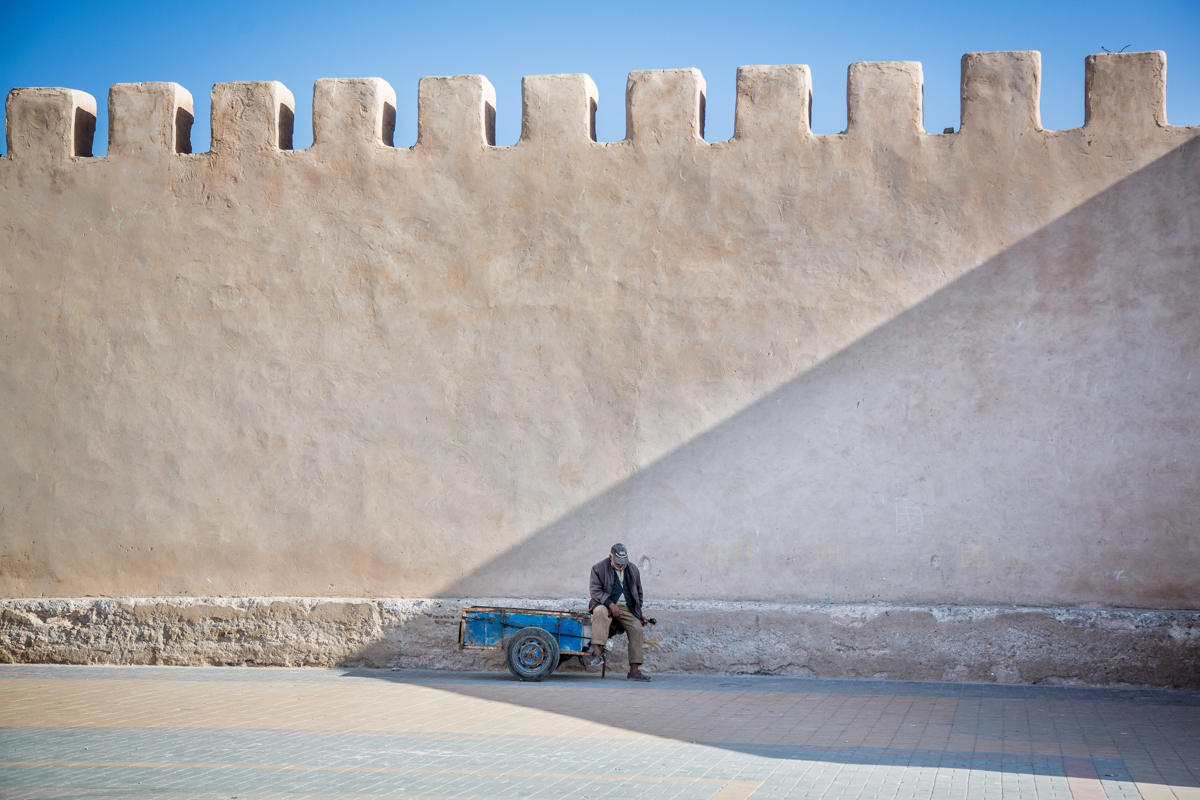 The drawcard?
It was once a major international trading seaport, that linked Morocco and its Saharan hinterland with Europe and the rest of the world. Today, the status of the port has been taken over by Casablanca, yet Essaouria's ancient principals are alive and as colourful as ever.
The stark fortress walls surrounding the city was built by the Portuguese who briefly inhabited here. Today, it is the town's most prominent feature and gives it a medieval and exotic feel. 
Inside, expats from all over the world tell tales of visiting once and subsequently purchasing a one-way ticket. And once you visit, you'll understand why.
In 2013, the television show Voyages selected Essaouria as one of the "Ten Happiest Destinations" on Earth. And the people here sure are welcoming.
Hippie hotspot?
Beyond the colourful port, rolling waves and a wide buttery beach stretching for miles complete the canvas for a laid-back and artistic atmosphere. Essaouria contains all things boho-chic, making it a mecca for all things artsy. Including the people that it finds gravitating there. It was a favourite for Cat Stevens and Jimi Hendrix, who both lived in the city for a short period of time.
Since the 1960s, Essaouira's chilled-out gentle charm and laid back beach vibes have been living up to its reputation. And that is not because people can be found sunbathing there. Instead, it has become a prime destination for die-hard wind and kite-surfer fans who can appreciate the strong winds that blow here. It was, after all, dubbed as "Africa's Windy City". 
A UNESCO World Heritage Site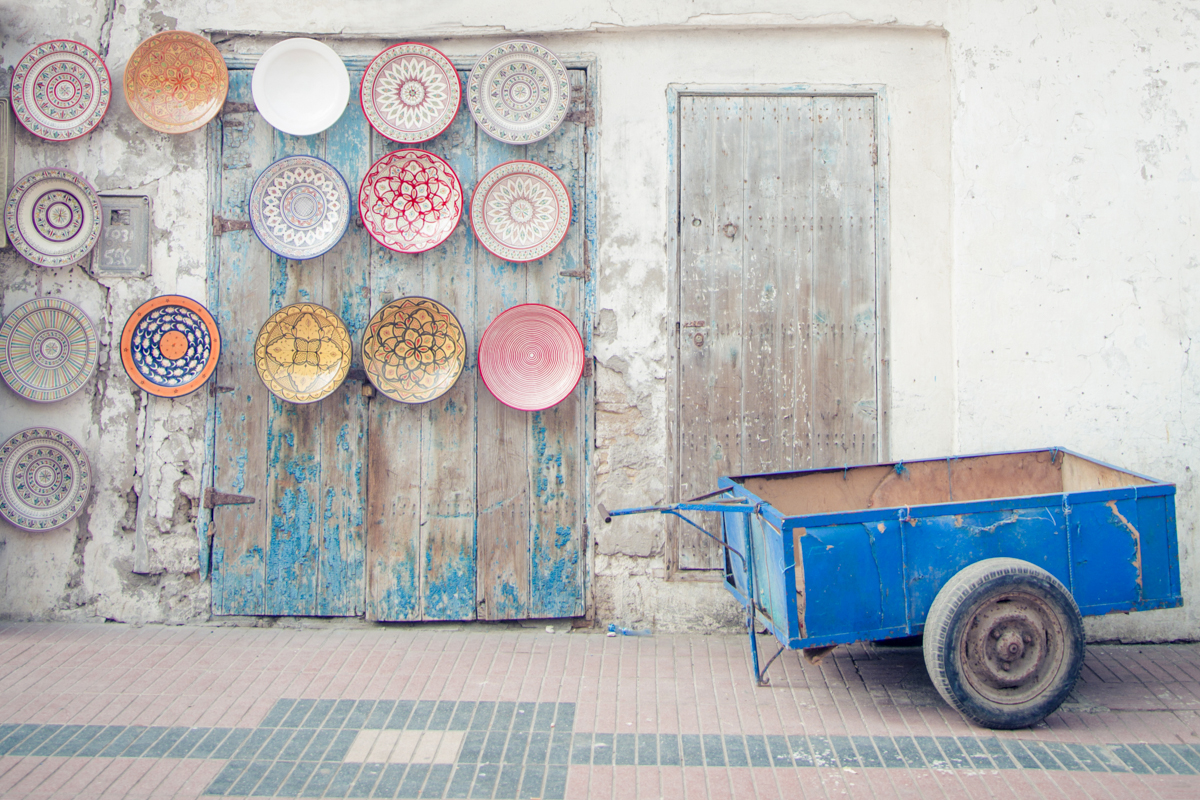 Go mapless with a camera in hand and embrace the beauty of getting lost in Essaouria's Medina. Its picturesque honeycomb streets will become your favourite past time. You'll stumble across absurdly pretty entryways and doors, secluded art galleries, and hidden rooftop terraces. The buildings found within, combine North African and European architectural styles giving it a unique character and charming atmosphere. It is no wonder why UNESCO awarded the whole city world heritage status. 
Spend time admiring the cones of olives, fruits and nuts, pyramids of orange turmeric, red paprika and golden sesame seeds of the treasure trove of souks that form the heart of the medina. Handicrafts, rugs, clay dishes, spices, and a range of trinkets are also on offer.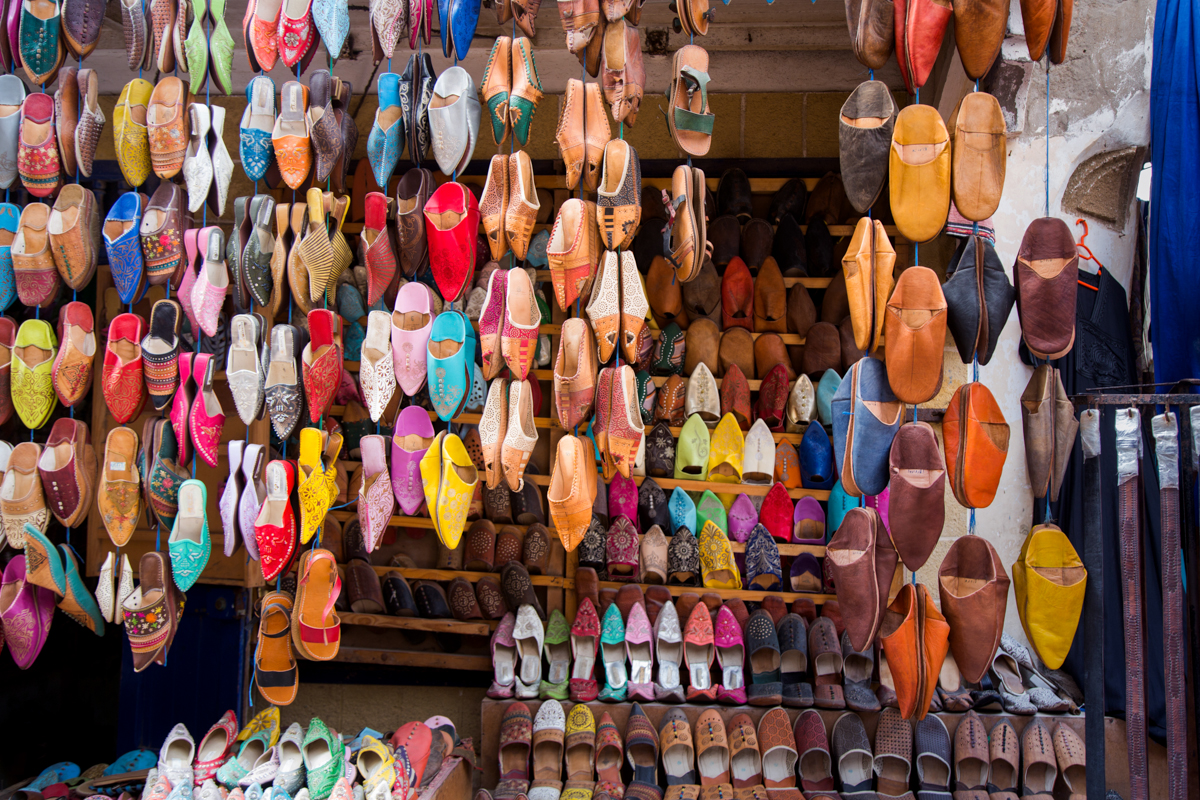 Unlike other Moroccan medinas, the merchants here seem somewhat indifferent to tourists. They give priority to serving their regulars –  locals who come here to shop and to chat, sometimes at leisure, sometimes in a rush. But, after having spent time in a chaotic Marrakech, this laidback approach would be a welcomed affair for you.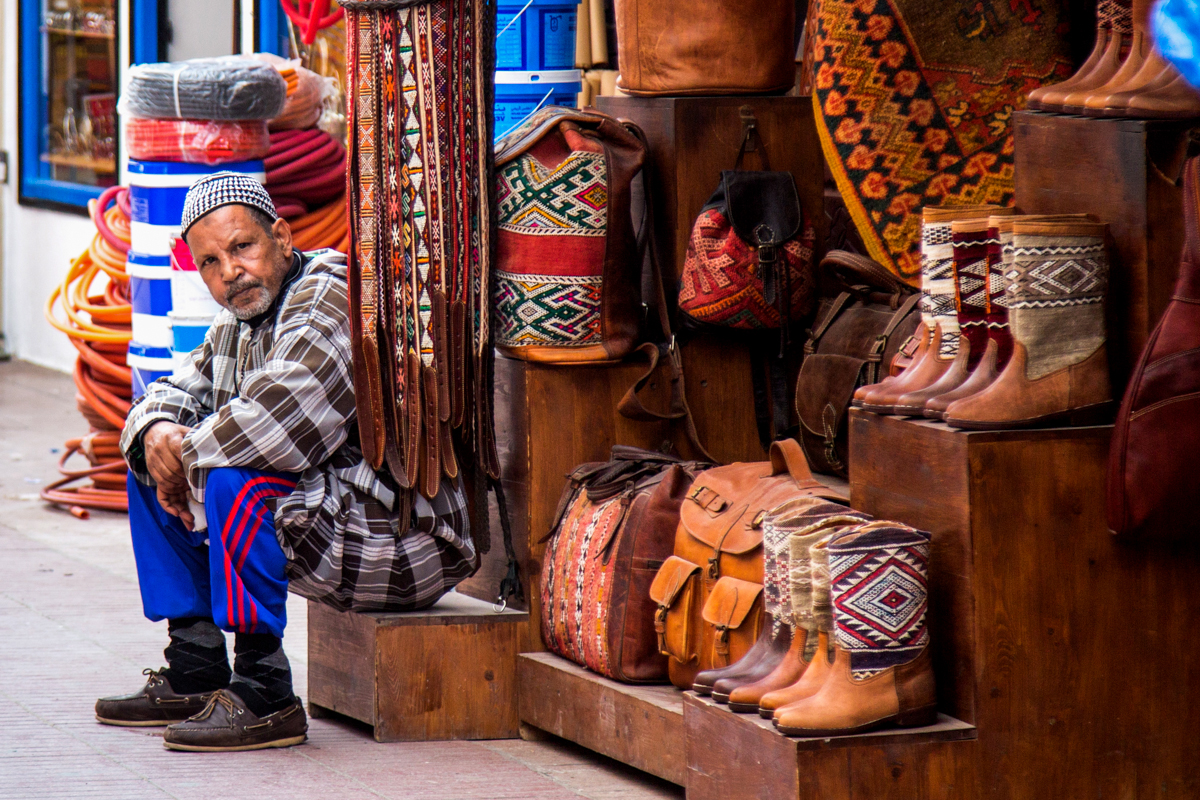 The town is also famous for its skilled, wood-carving artisans who work with thuya, a type of wood found mostly in northwestern Africa. From salad spoons to tabletop decorations to drool-worthy furniture, the wood souk behind Skala de la Ville is the go-to place for all your wooden needs.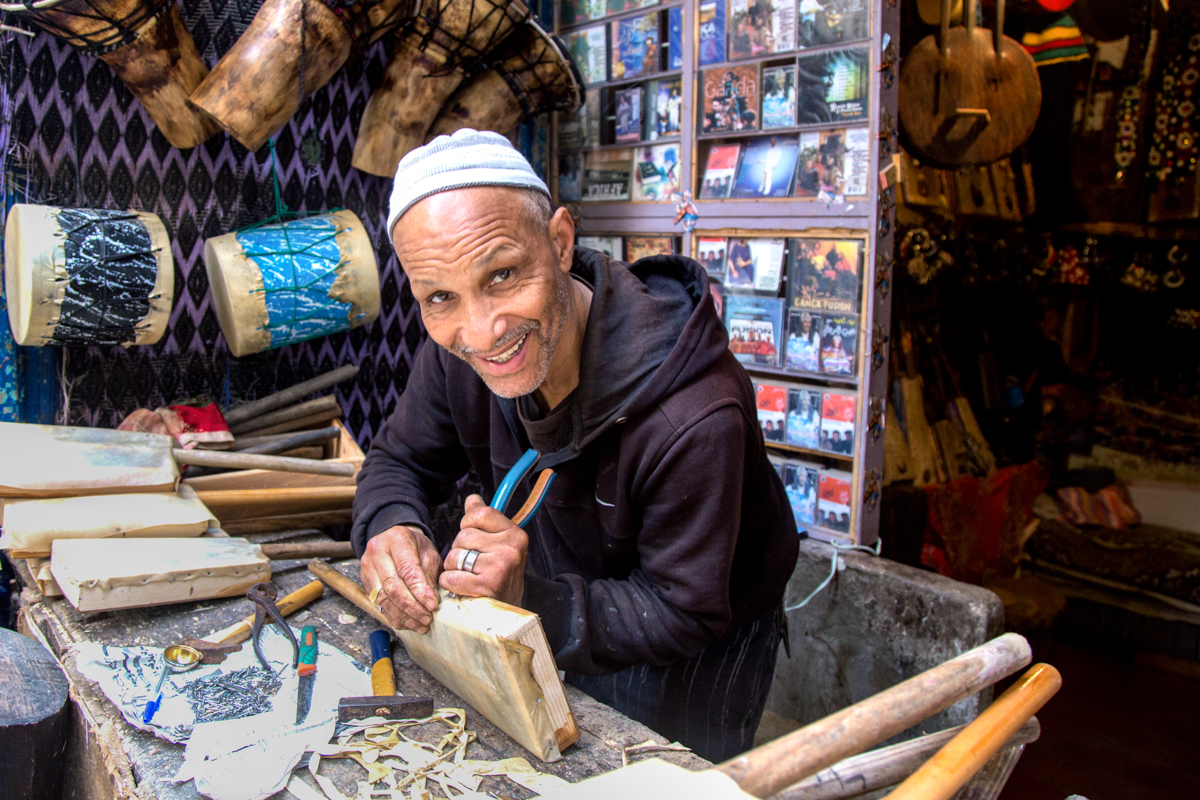 Keep your eyes peeled for local women showcasing how Argan oil is manually extracted from the argan fruit. For centuries it has been famed for its moisturizing properties for your skin and hair. 
You might think that while observing the old quarter and all the people dressed in traditional wear that you are witnessing scenes unchanged since the city was born. But, if you look closely, the medina's trendy cafés bare evidence of the Medina's great shifts over the centuries.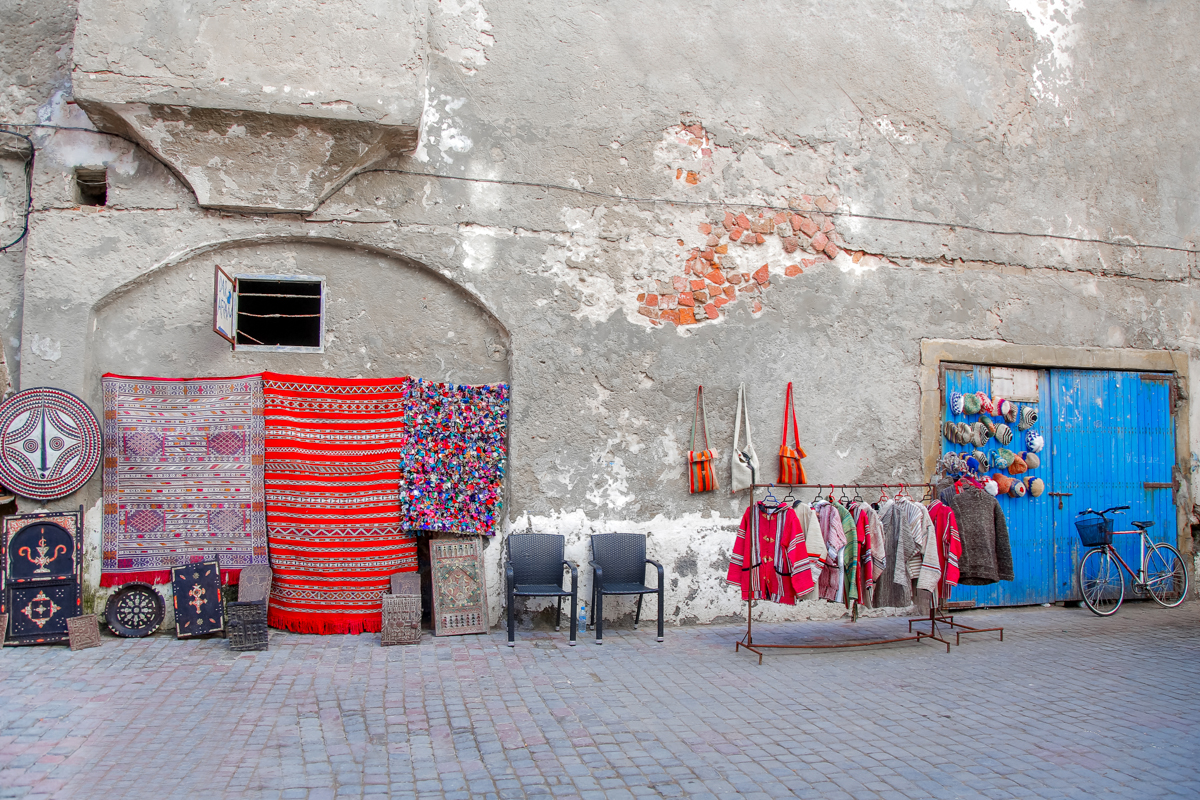 The views
Climb the ramparts to appreciate the Medina's tiny maze-like streets. Here you can witness some spectacular panoramic views of the Atlantic that is lapping at its base. And if you are lucky, you can experience the sunset from a seagull's eye whilst sipping on the locals' famous hot mint tea.  
Fish market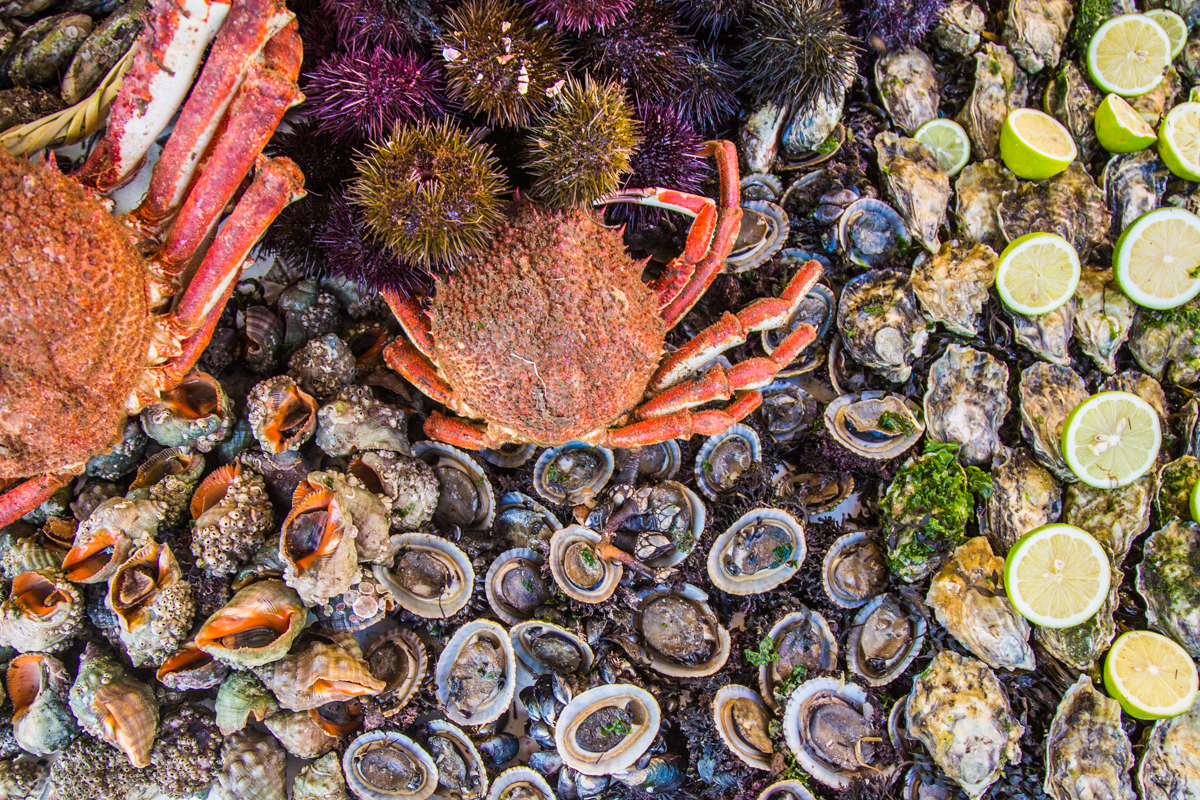 This seaside port witnesses fishermen bringing in more fish than any other African nation. Wizened old men with giant fishing nets return each morning to proudly display their catch of the day neatly across old wooden tables.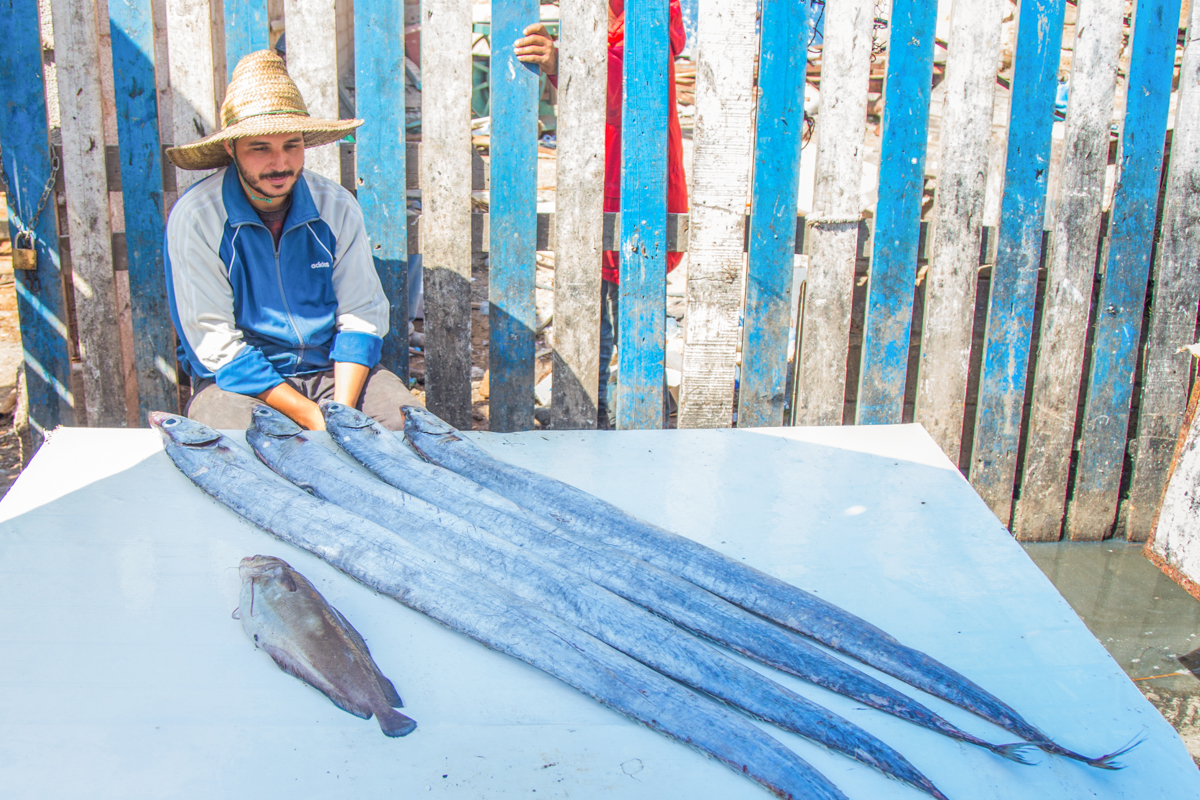 You are truly spoilt for choice with this variety. Red snapper, prawns, pre-cut calamari and shrimp can be found here. Other types of fish on offer include barracuda and possibly the largest crabs you will ever set your eyes on. Along with eel, sea urchins are a common deliciously, and once you can get past its deadly spikes you will be in for a real treat.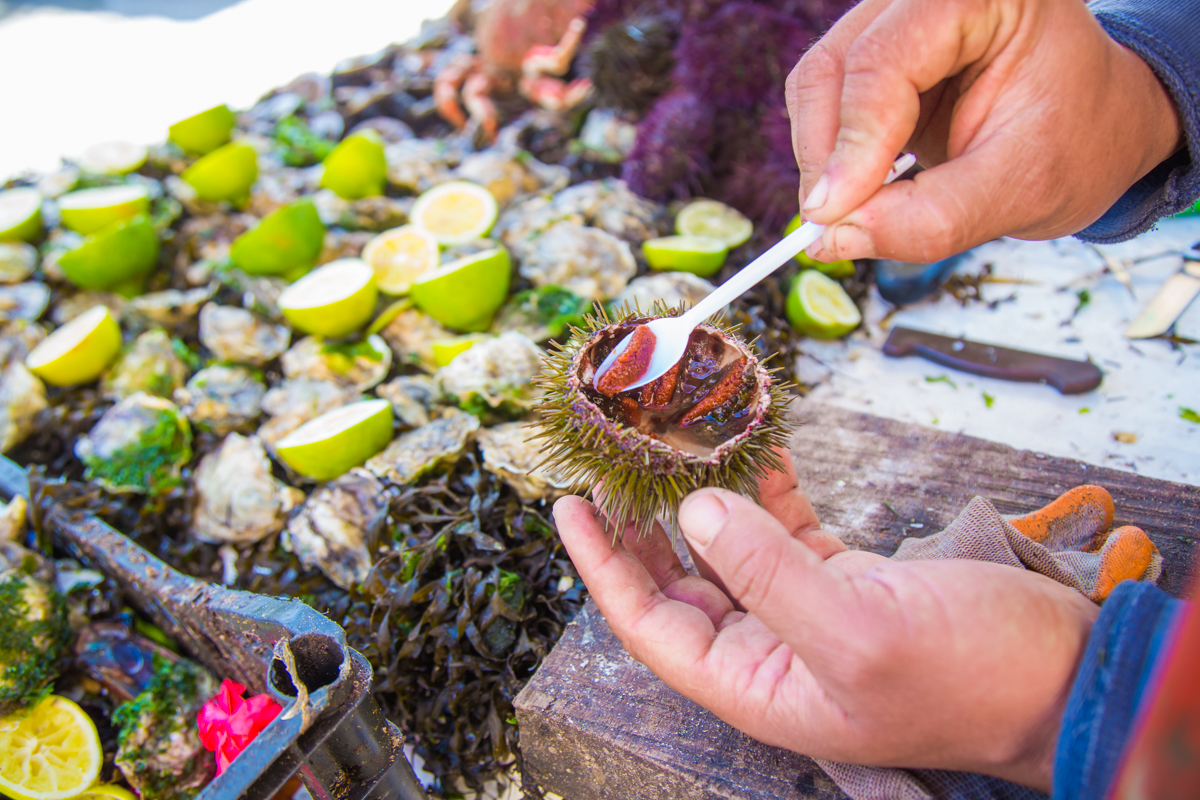 Handpick your catch of the day. Then let the local chefs at the boat-shaped restaurants that line the dock. They will fillet them up for you. While you wait, enjoy the ambience of the locals laid back daily life from the comfort of a vinyl-wrapped picnic table. You will also enjoy taking in the blissful cries of the seagulls that soar above you.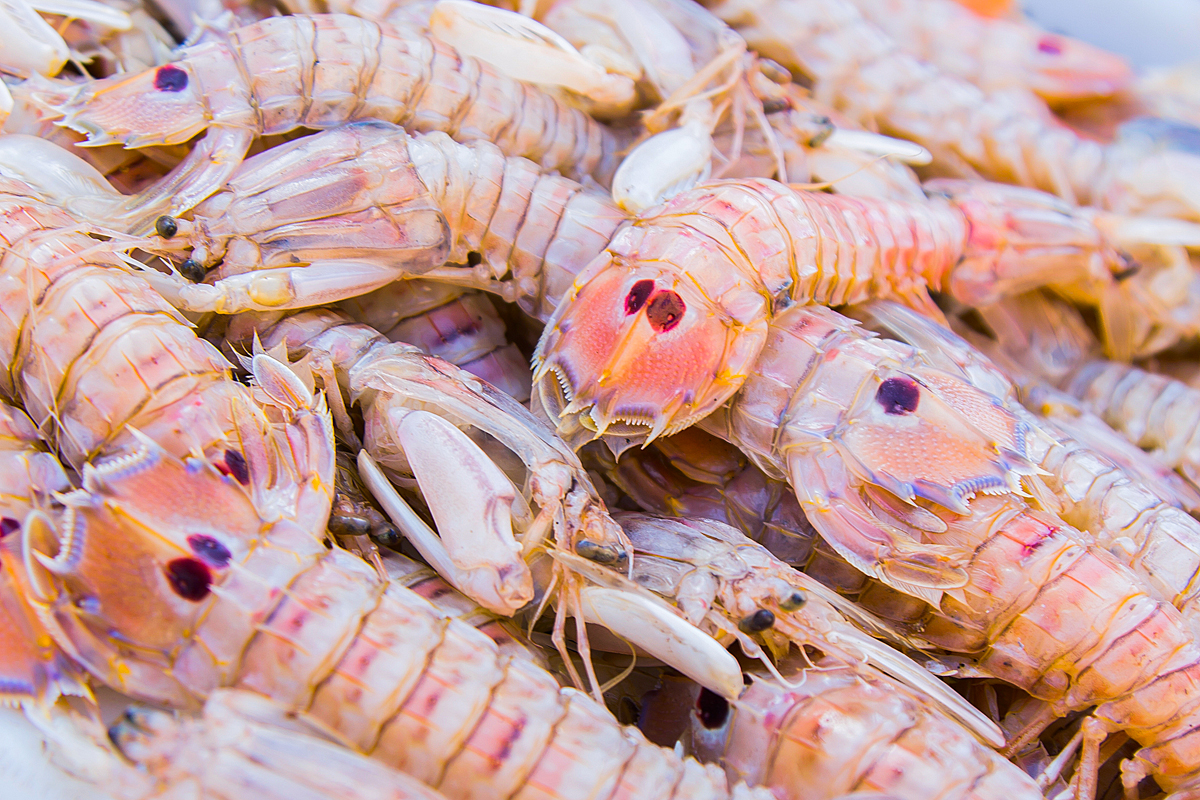 The ultimate filming location
It is no surprise to learn that Morocco has been awarded 1471 filming permits in a space of 12 months. Many of which have been issued to film for directors who discovered Essaouira's photogenic and atmospheric qualities.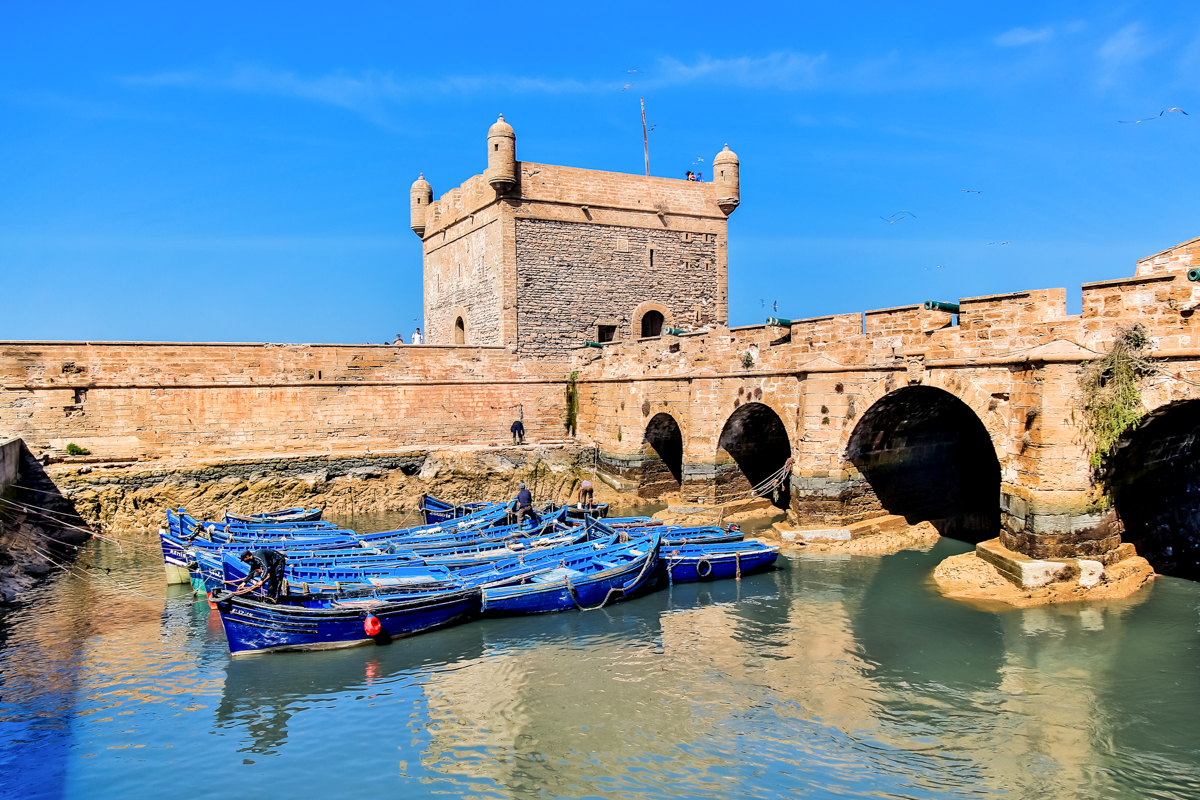 If you are a huge fan of HBO's hit series Game of Thrones, you will appreciate walking in the footsteps of some of the world's greatest actors.
Other films, like Oliver Stone's Alexander, were also shot in this region, as well as Gladiator, Time Bandits and the epic Lawrence of Arabia.
When to visit
June is the best time to visit before temperatures soar. However, the Alizés winds found here also means that Essaouira never reaches boiling point. During this time, music fans can also be bowled over by the town's annual Gnaoua world music festival that takes place towards the end of June each year. 
Keen to explore this magical Morrocan city?
All information on this blog page was correct at the time of publishing and may change at any time without prior notice. Travelstart will not be held liable for loss or inconvenience resulting from the use of out-dated or incorrectly noted information.
All images on this post are credited to: Chantelle Flores | www.51countriesandcounting.com