2013 saw the return of the airline marketers – websites were given facelifts, social media presence was intensified and many of the world's best airlines stepped up in the promotion stakes with some outrageous, not to mention clever, campaigns.
These were our favourites:
1. WestJet – Christmas Miracle

This Canadian carrier really raised the game just before the end of the year with the 'WestJet Christmas Miracle: real-time giving' campaign. Currently it has more 34 000 000 views on YouTube and LiveLeak.com said:
"The video was uploaded onto YouTube on Sunday and depending on your seasonal cheer levels, it is either a heart-warming reminder of what Christmas is all about or a shameless attempt by an airline to milk the holidays for all they can in a shamelessly icky promo stunt."
Sorry LiveLeak but we're going to have to go with the former here. Congratulations to WestJet and Studio M for pulling off a Christmas campaign that tugged at the heartstrings of millions.
2. Lufthansa – Klaus Heidi

In a campaign that made our heads spin, the German national carrier put its austerity aside for a competition that asked: "Are you Klaus-Heidi?"
The unusual qualifying rule – successful applicants would need to change their name to Klaus-Heidi – in a court of law (the official name change document was made available to download on the competition website).
The (un)lucky winner gets a new life in Berlin including a:
One way ticket to Berlin.
An apartment for a whole year.
And just about everything else you need to start a new life in one of Europe's most exciting cities.
A new name – Klaus-Heidi.
42 Swedes changed their names to Klaus-Heidi. But it was Klaus-Heidi Andersson from Fjugesta who won a new life in Berlin, starting January 2014.
3. Air New Zealand – Just another day in Middle-Earth

The Kiwis have never been one's to shy away from clever marketing especially when it comes to their national carrier. Yes, Air New Zealand has become famous for its Hobbit inspired inflight safety videos but it was their 'Just another day in Middle-Earth' video that impressed us in 2013.
For this stunt, the "official carrier of Middle-Earth", featured real-life Air New Zealand flight attendants, pilots, aircraft engineers, an aircraft marshal, baggage handlers and airport staff.
4. Kulula – Most South African Flight/ Most South African Airways

The Kulula campaign, handled by King James, set social media abuzz with mostly positive chatter and a series of 'Most South African' stunts which included cleverly-doctored print ads, radio airtime and the 'Most South African Flight Ever' – where 189 individuals were chosen to board a flight from Lanseria to Lanseria.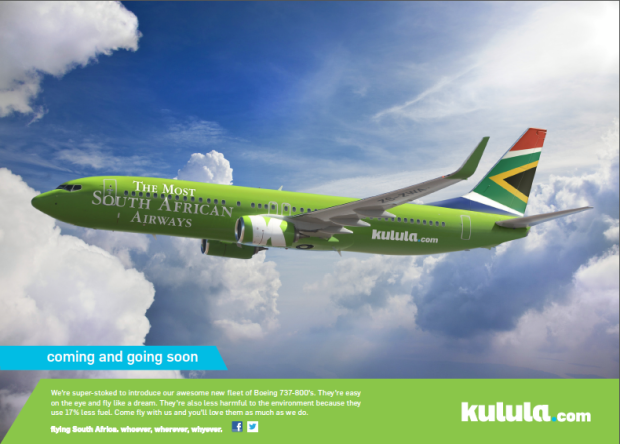 But it was the subsequent cruelly put together billboard that proved to be a thorn in the side of our national carrier who dubbed the campaign 'aggressive marketing' and went on to file an urgent complaint with the Advertising Standards Authority.
5. Virgin America – VX Safety Dance

Air travel safety is serious business, but it never hurts to inject some fun into the matter and Virgin America managed to do just that with an inflight safety video that mixed aircraft regulations with robot rap, contortionists and a nun.
6. KLM – Disney's Planes

Little fans of the 2013 Disney movie 'Planes' got a day they would never forget when KLM invited them to a pre-screening of a different sort.
While the KLM plane was parked in a hangar, the children watched the movie on the in-flight viewing screens. Throughout, they experienced the events of the film just as the characters did, with the help of some real-world special effects.
7. British Airways – Man vs Plane

In a seemingly unfair pitting of SA rugby great Bryan Habana against BA's new A380 super-bird, the 100m race takes place on a runway and sees Habana racing the gargantuan Airbus from a dead stop. Although Habana slows to a stop, the super-jumbo rotates to complete a takeoff.
While we felt this video could've been executed better, it did well in drawing attention to British Airways' new A380 flights between Johannesburg and London (flights start February 2014).
8. KLM – Wanna Gives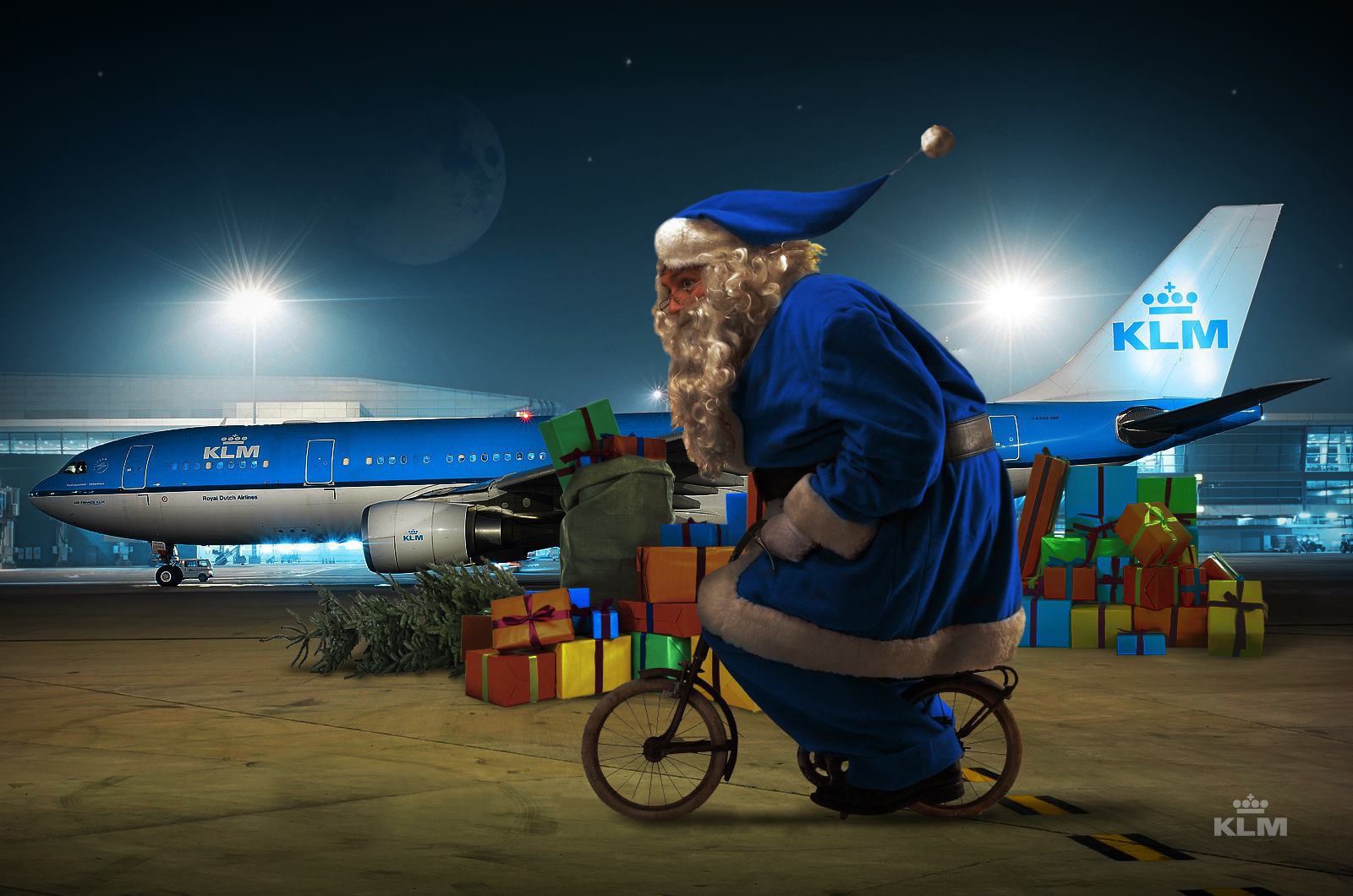 Once again the Dutch national carrier impressed with 'Wanna Gives' – probably the best example of social media/real life integration we've seen from an airline.
From the Wanna Gives microsite, you can surprise your favourite traveller with a special party at 30,000 feet. Simply select a special gift and KLM will deliver it to the travelling recipient on behalf of you.