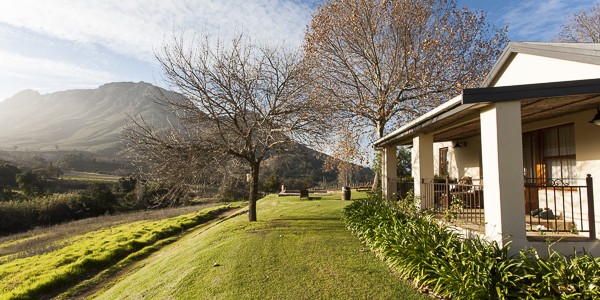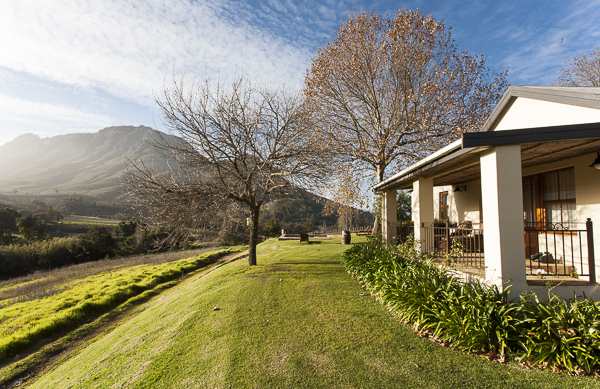 In the heart of the Stellenbosch Winelands, nestled in a lush valley, lies the Alluvia Specialist Winery. And if you think I'm waxing lyrical, you'll have to forgive me – that's what this kind of tranquillity and beauty can do to you.
Alluvia is special for a number of reasons but for me, what makes this such a rare and precious escape is the stillness. It's like being transported into the valley of a hidden retreat far from the madding crowd, only it's 45 minutes from Cape Town and much easier to get to.
We arrived on a Saturday afternoon, just as the sun had passed the midday heat and was beginning to turn golden. The vineyards that contribute to this boutique winery's superb wines are laid out in a semi-circle on the slopes of the valley, with the handful of self-catering cottages looking out at them. The cottages themselves are wonderfully comfortable, with everything you might need for a weekend getaway, and with views looking out over those vineyards, and the golf course and dam adjacent. It is, quite simple, the ideal place to get away from it all.
Stellenbosch and all its restaurants are only a short drive away, but if you'd rather stay put and soak up all the beauty, you can ask for a picnic dinner. This is the perfect meal to eat next to a roaring fire, while quaffing a bottle of their excellent Cabernet Sauvignon (only 600 bottles of which are made a year). Freshly baked bread, cheeses, cold meat, nuts, strawberries and koeksisters make this a feast in more ways than one, and it's a fabulous way to wind up a thoroughly lazy day.
If you're lucky, you'll get a breakfast picnic, too, which you can enjoy on the banks of the dam, looking out at what is apparently one of Africa's most photographed vineyards. With a pastry in one hand and a cup of coffee in the other, it's not hard to see why…
If you find yourself in need of a place to get away from it all, Alluvia is a pretty blissful spot to get away to.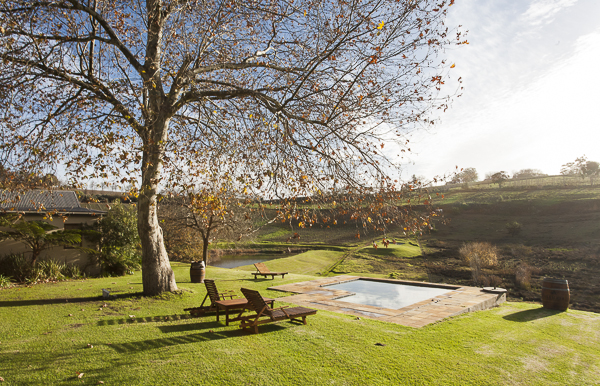 Images credit: Mark Peddle.