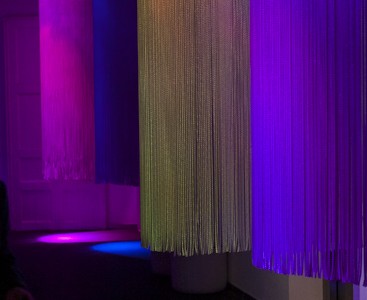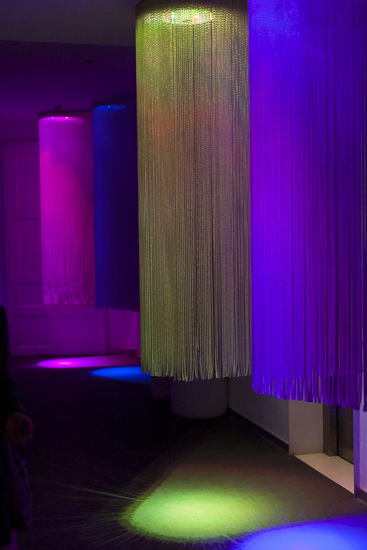 There's nothing I like better than a bit of ingenuity. And when it comes to travel, there's nothing I like better than an ingenious place to lay my head. After all, once you've stayed in a Holiday Inn, you know what it's like to stay in a Holiday Inn. The same cannot be said of Chic&Basic…
Essentially, Chic&Basic is a group of hotels in Spain (and Amsterdam) that have taken what hotels normally do, and turned those rules upside down. We were lucky enough to spend a night at Chic&Basic Born, and I absolutely loved it. Here's why…
The original building was built in 1888, and has an amazing marble staircase with a triple story chandelier, leading up to the rooms. There are only 31 double rooms, so there's plenty of space for the 'help yourself', 'be yourself' and 'love yourself' areas. 'help yourself' is a replacement for the madly priced minibar idea – they've created an awesome chill out space ('be yourself') with plenty of comfortable chairs and couches, design magazines, nespresso coffee and loose leaf tea. As well as a little vending machine if you really want a tiny bottle of whisky. 'love yourself' has both workout gym equipment and big chairs and magazines, if you feel like you need a rest instead.
This attitude of turning things upside down carries throughout the whole hotel – there's a wonderful blend of old (antique) and new style, and somehow it works. Beautifully. There are elements of the original building all over – ceilings, floors and decorative touches – and each room is a little different. LED light curtains surround each doorway, and inside your minimalist white room there's a remote that lets you change the colour of the lights, so you can decide what colour your room will be. Various furniture elements in your room can be turned into anything you like – tables, chairs, trays – and while they have a guidebook for certain forms of furniture, the rest is up to you.
But as well as all the quirky details, Chic&Basic Born has everything you need for a comfortable stay. It was obviously created by travellers, for travellers. A rare treat.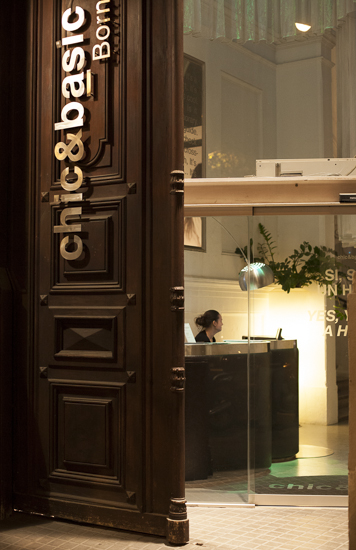 Images credit: Mark Peddle