When I first heard of Mosaic Private Sanctuary, on the edge of the Hermanus Lagoon just outside Stanford, I admit I thought, "Really? Stanford needs a sanctuary? Stanford is a sanctuary!"
Then I visited Mosaic, and instantly fell in love. The owners bought the 990 hectare property and decided to develop a camp on it, and restore the 100 year old house (now the Spookhuis café and venue). How many beds did they decide to put on this massive stretch of land? A whole 25, with only 5 double bedrooms making up their main offering, Lagoon Lodge, and the others as self-catering cottages around the Spookhuis.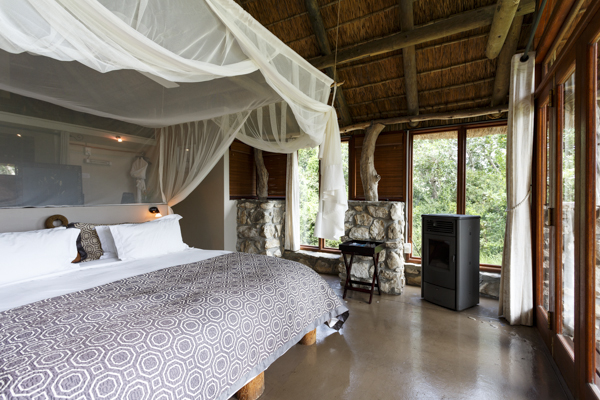 The result is that you feel as if you're in the middle of nowhere, even though you're only 2 hours from Cape Town. The peace and tranquility is unparalleled, and every element of the lodge has been so carefully thought out – from the shady deck under an ancient tree to the plunge pool with perfect views of the lagoon – that staying there is an absolute pleasure.
And then there's the staff – all totally engaged and (you can tell) really happy to be working there. We were lucky enough to be taken around by a guide by the name of Vitality (yes, really) who took us on a beach adventure for sundowners on the deserted Walker Bay beach, and then on an early-morning nature walk along the lagoon, pointing out the different kinds of fynbos, porcupine tracks and some of the many extraordinary birds, including some resident blue cranes and whole flocks of flamingoes.
The walk ended with a boat ride on their pontoon, an hour sailing on the lagoon with breakfast snacks and bubbly, marveling at the mountains, ocean and lagoon all in such close proximity to each other…
I didn't think Stanford needed a sanctuary, but the combination of the natural beauty, carefully crafted accommodation and fabulous staff make Mosaic one of a kind – a rare and wonderful place to spend a weekend.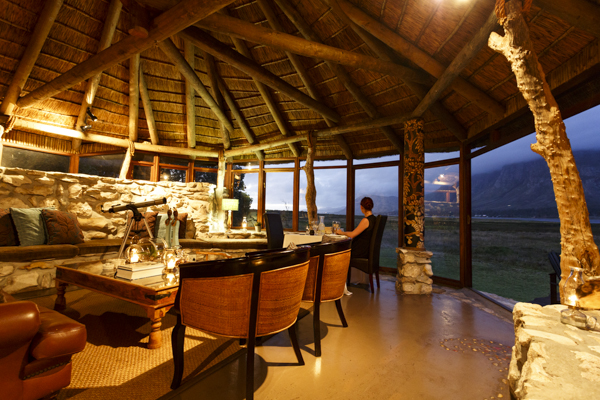 Images credit: Mark Peddle