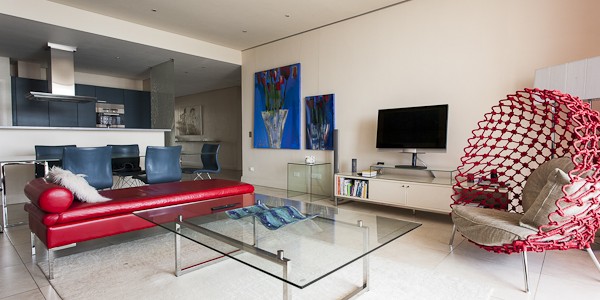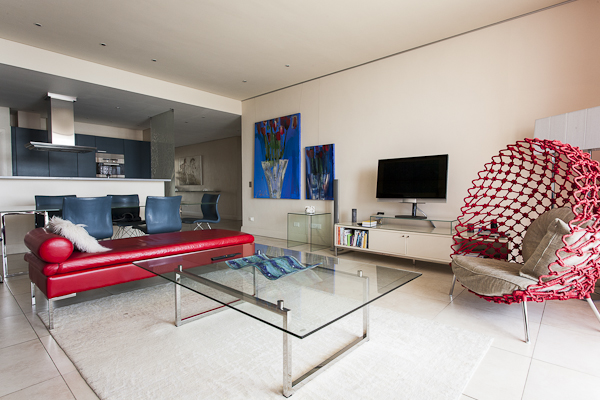 There are many things I love about travelling, but one of the few things I don't love (aside from airline food and jetlag) is never truly feeling settled. Sure, you might spend three days in a place, but it's a rare thing to feel truly at home in a foreign city.
Cape Town is by no means foreign to me, but for those of you visiting our sunny shores as tourists, might I recommend a simply fabulous place to stay? Pembroke 403 is a private luxury apartment in the Waterfront Marina, right across the bay from the V&A Waterfront, that is rented out to those lucky enough to know about it and smart enough to be looking for something more than the usual hotel. This is 5 star luxury at its best – the kind of place you wish you lived in all year round…
We were lucky enough to spend a night there this month, and felt like absolute movie stars the whole time we were there. For starters, the location is completely unbeatable. Sip on a sundowner on the wide verandah and you've got an ocean view, with the harbour and the twinkling lights of the Waterfront to decorate it. Spend your day lounging around in either of the two comfortable living rooms or whip up something fabulous for lunch or dinner in the beautifully equipped kitchen (I'm talking professional-grade orange juicers and coffee machines here – the real deal!) Feel like an outing? Simply hop over to the V&A, a short walk away. Wake up on your king size bed with the finest linen, looking out at that spectacular view, and I challenge you to imagine a more perfect spot from which to explore Cape Town… I fell in love with the city all over again.
What makes Pembroke 403 so special, though, is not the beauty or the décor or the daily servicing (although, let's be honest, none of that hurts!) It's the fact that it feels like a home – and to find that in a foreign city is a very special treat.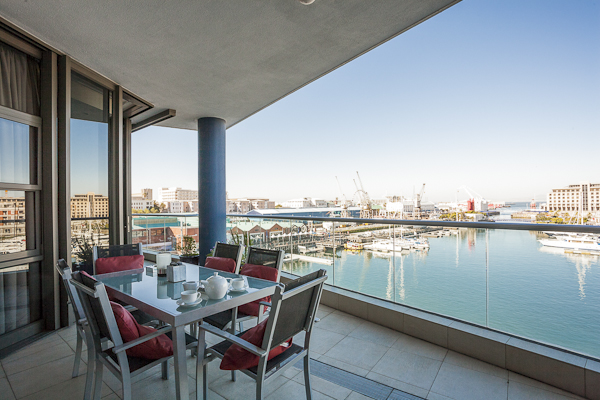 Image credit: Mark Peddle