I have always wanted to get lost in the canals and back alleys of Venice finding secret piazza's filled with little café's, restaurants and panetteria's. This dream became a reality when we chose to visit Italy for our honeymoon.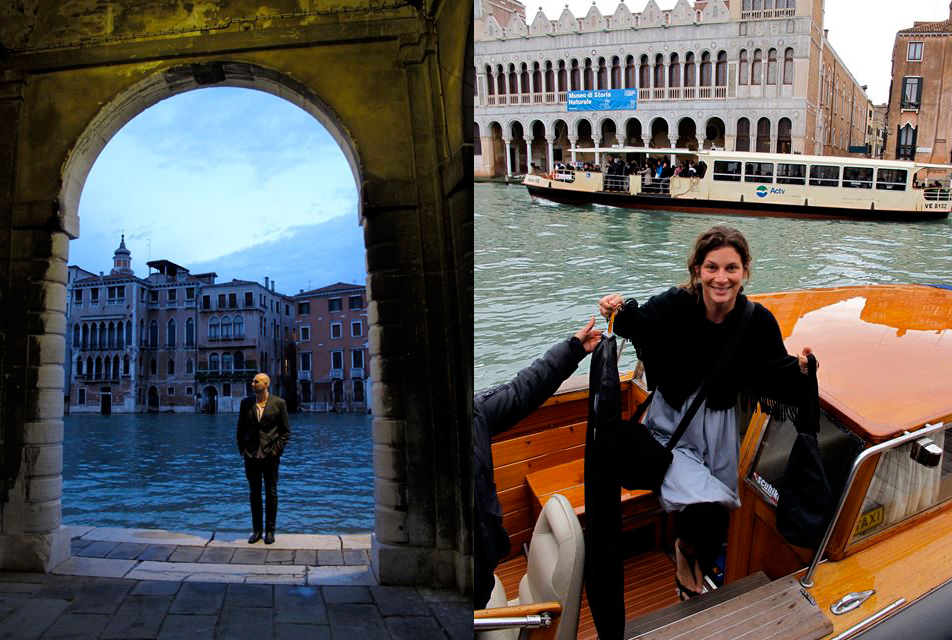 The most romantic way to arrive at your hotel in Venice is in a vintage speedboat direct from Marco Polo Airport. Speeding across the bay and into the Grand Canal you are instantly transported into a world of enchantment. Tiny canals peel off left and right from the main channel and you can't help but wonder what adventures these winding waterways hold.
Our hotel was in a quieter sestieri (district) called Santa Croce. It is in an older part of Venice set away from the tourist hotspots and cruise ship crowds, but still close enough to walk to. If you enjoy smaller boutique style accommodation I can highly recommend Ca' San Giorgio. It is a boutique inn that was once used as a convent. We booked the junior suite with altana – our own private rooftop balcony that was perfect to enjoy some wine and antipasto while overlooking the Venetian rooftops.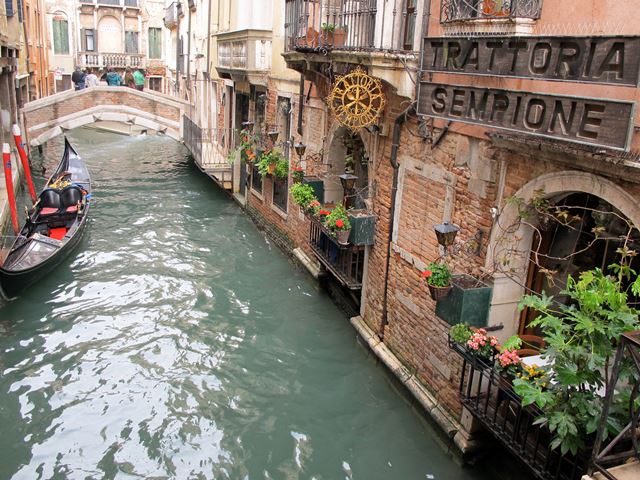 Our first day was spent exploring 'our' neighbourhood. Half the fun is found in not bothering with a map; so off we went left, then right or was it right then left? Before long you have no idea what direction you are heading in but that is the charm of Venice. We sipped espresso and drank wine on tiny little piazza's, we followed alley's and crossed bridges each twist taking us somewhere new.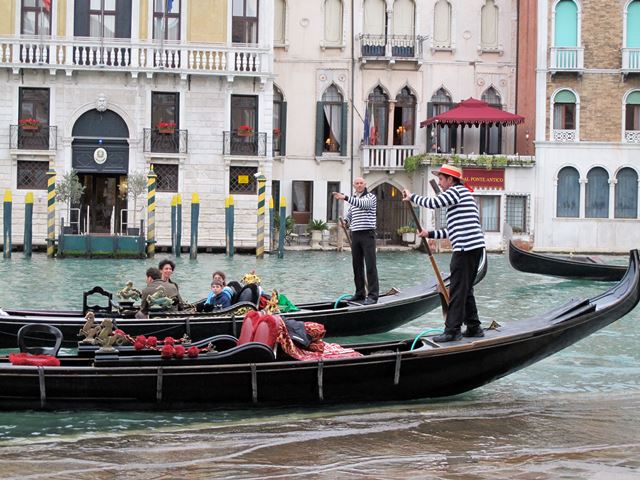 The following day we ventured into the more touristy area's crossing over the Rialto Bridge and visiting St Mark's Basilica, Piazza San Marco and the Doges Palace. Not wanting to stand in the epic queues we booked a guide for these sights which allowed us to skip the regular queues. This is a must if you do not want to spend hours standing around.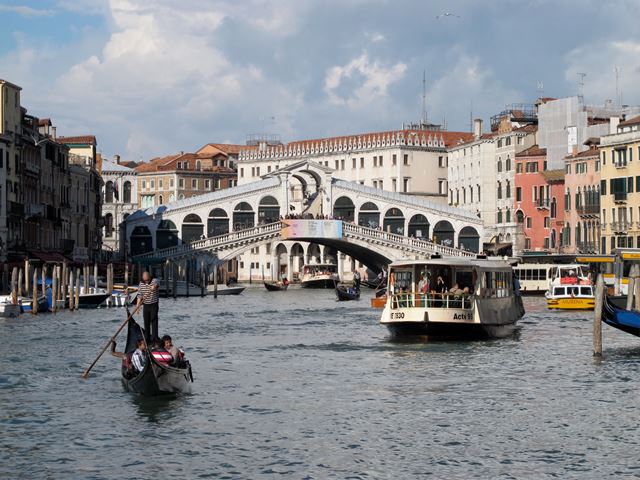 After all the walking it was time for a break and an afternoon drink. We made our way over to the famous Harry's Bar, home of the delicious Bellini cocktail (fresh white peach juice and prosecco), and the same venue where Hemingway whiled away many an afternoon. It's a small and unassuming bar given its history and could be called a rip-off at €16.50 a Bellini, so unless it's high up on your list you could skip it.
At sunset we made our way over to the Rialto Market and stumbled across some excellent cicchetti bars. Cicchetti bars are usually hole-in-the-wall establishments serving wine, beer, small plates of appetizers and the delicious Spritz cocktail, a combination of either Aperol or Cinzano with soda water and prosecco. There is often standing room only and our favourite was the bustling Al Merca. Do what we did and turn it into a giro d'ombra (Venetian term 'giro' meaning stroll and 'ombra' which is slang for a glass of wine) by visiting a few other cichetti bar's in the area.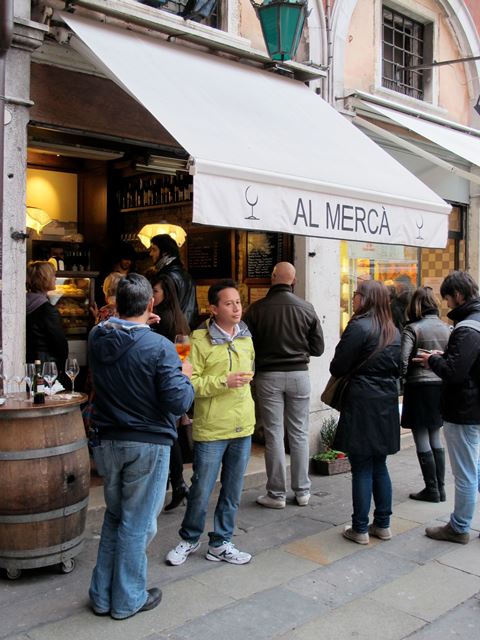 For something special and out of the ordinary that evening we booked tickets for Musica a Palazzo. Set in an old gothic Venetian palazzo, opera performances are staged in different rooms of the palazzo with the artists performing in and amongst the audience. You really do not have to have a love of opera to enjoy this unique night out in a historical setting. The program is split in the middle while wine and prosecco is served.
On our last day in Venice we made use of the many public 'vaporetto' (water buses) to explore more of the canals as well as the famous glassblowing island of Murano. A one way fare is €7 on a vaporetto so it is advisable to rather buy a travel card. It costs €18 for a 12 hour travelcard or €20 for a 24 hour travelcard. The glassmaking history of Murano began in 1291 when all glassmakers were forced to move to the island due to fire hazards. Since then the glassware has become coveted around the world and it still commands a very high price. Things move at a slower pace on Murano and it is a great place to spend a few hours.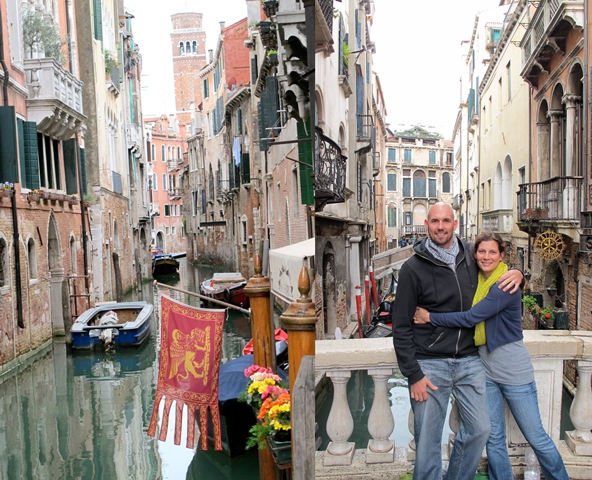 We found eating out in Venice could be a hit and miss affair. Definitely stay away from big touristy restaurants and remember the closer you get to places like Piazza St Marco or the Rialto Bridge, the more expensive the menu's become. On recommendation from our hotel we had one of our best Italian meals ever at a little place called La Zucca. The menu is very reasonable and focuses on vegetarian dishes with a few non vegetarian options as well. Making a reservation is a must and it takes a bit of walking to find but is well worth it.
Venice is a place everyone should experience. It is a city like no other and it holds a certain charm that will leave you reminiscing years from now. Arrivederci!