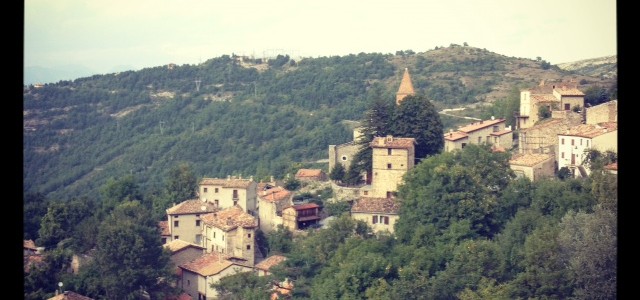 This year I went to Italy for the first time, and as well as going to Rome and Milan, we found ourselves in Abruzzo, on the coast of Italy. More specifically, we found ourselves in Pineto, on the Adriatic sea. Nobody we mentioned this area to had ever been there, but it turns out that Abruzzo is an area of great beauty, fabulous food, and a whole lot of sunshine.
We ended up there because of a timeshare deal we managed to get at Scerne di Pineto, a delightfully Italian timeshare resort complete with aqua-cise, talent shows and all-you-can-eat pizza nights (we only took advantage of the latter). The beach is the main attraction in Pineto – a smooth-stoned beach with loungers and umbrellas already set up in rows. I didn't think I'd like being so close to my neighbours, but I have to say that it's an extremely pleasant way to hang out at the beach – no sticky sand, somewhere comfortable to lie, and a guaranteed pool of shade. Now if only we could get the same thing going in SA!
Off the beach, Abruzzo is known for two things: their red wine and their national park. The red wine, Montepulciano, was nothing to write home about (we are, after all, a nation of red wine makers and drinkers) but the national park was staggeringly beautiful. We hired a Vespa and spent a day driving along mountain paths lined with forests, past rivers and into villages perched on the edge of the mountain, like a barnacle on a rock. It was an extraordinary, gasp-worthy afternoon of natural beauty, and I don't think I'll ever forget it.
Next time you find yourself in Italy, consider making the 2 hour trek from Rome to Abruzzo… It's a slice of Italy that most people don't ever see.