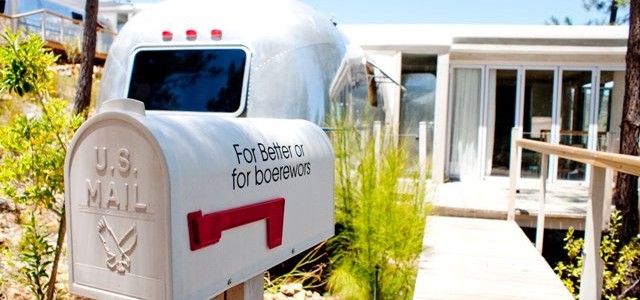 1. Life Is Good At Old Mac Daddy, Elgin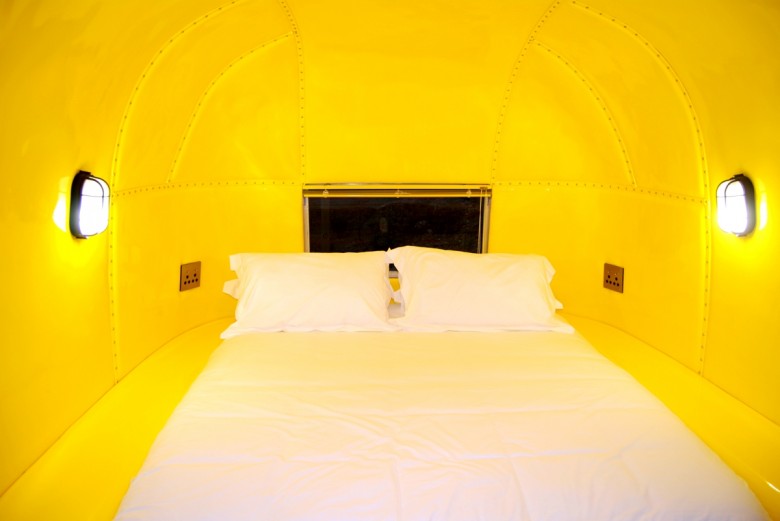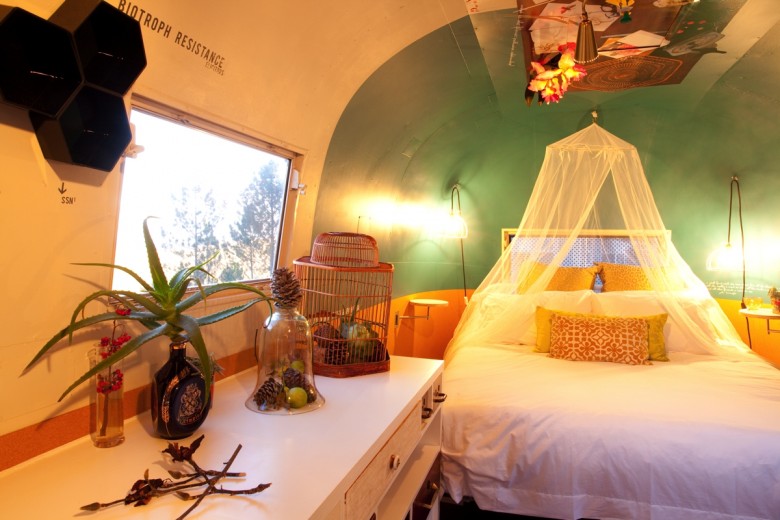 Just an hour from Cape Town the handsome airstream trailers at Old Mac Daddy contain secret worlds. People come to Mac Daddy to slow down and re-find that elusive joy that comes from being in the moment.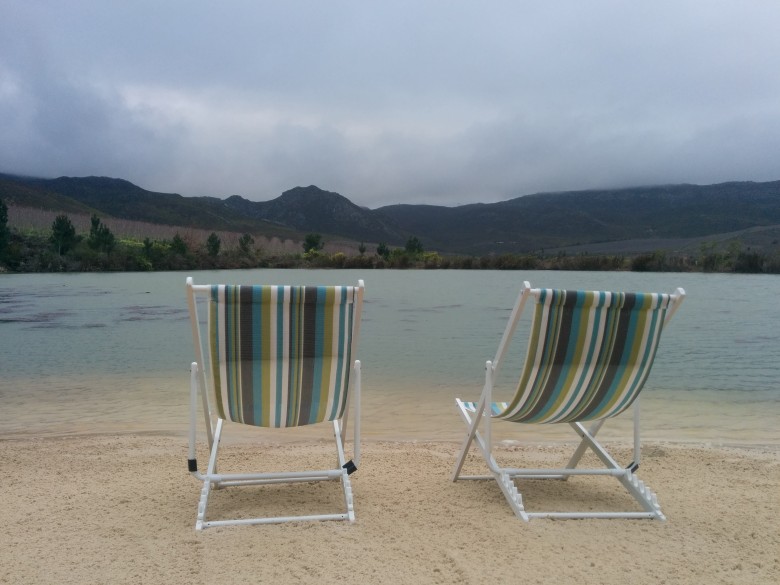 Courtesy Travelstart
We stayed in the racy Dirkie Sanchez trailer designed by Joe and Mark Stead. The queen sized bed is dressed in a royal blue and fenced in by a boxing ring. A gleaming red SMEG mini fridge accompanies a blue sports locker equipped with red boxing gloves and wrestling costumes if you're feeling 'fightatious' or flirtatious. There is an add on living area that's bright and airy with far-ranging views of the valley and a spacious bathroom. Plus a deck for summer nights.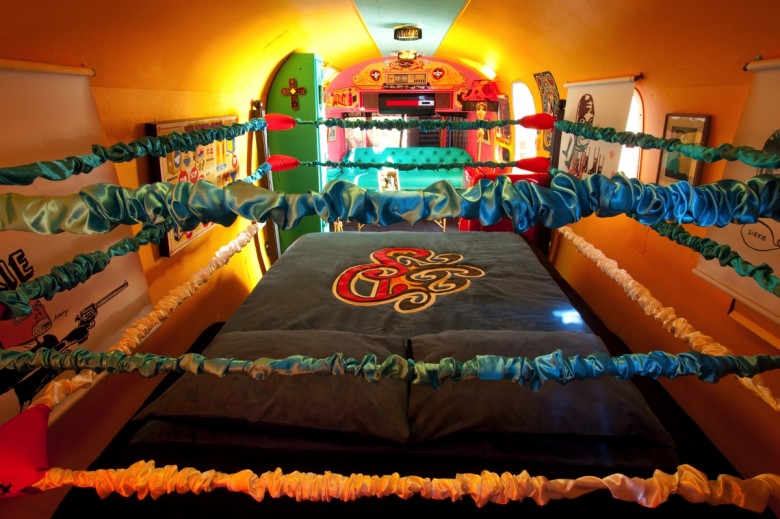 We were treated to a Daddy's Adventures tractor ride to Charles Fox winery where we sampled outstanding MCC (the cool climate in the Elgin Valley makes this ideal terroir for pinot noir). The retro airstream trailers are the brainchild of co-owner Jody Aufrichtig. Jody's mind whizzes along with ideas, a Catherine wheel sparking left and right he plans to add another three beaches to the dam so there'll be even more space on the inland beach. Very soon you'll be able to sleep under the stars in the transparent bubble-tented camp currently under construction. Post tractor adventure we warmed up on Everson's mulled cider by a beach fire on the water. This is the life we thought, even on the last legs of winter we're on a beach, with drinks, at sunset.
There are many different interior airstream trailer designs to choose from (all envisioned by resident designers and creatives in Cape Town), visit Old Mac Daddy online to take a peak.
Good to know: Kids are very welcome at Old Mac Daddy with a fully-equipped play area, baby-sitters and DVD-watching space for indoor moments as well as aqua zorbing on the lake, mountain biking and a myriad of other activities for outdoor moments.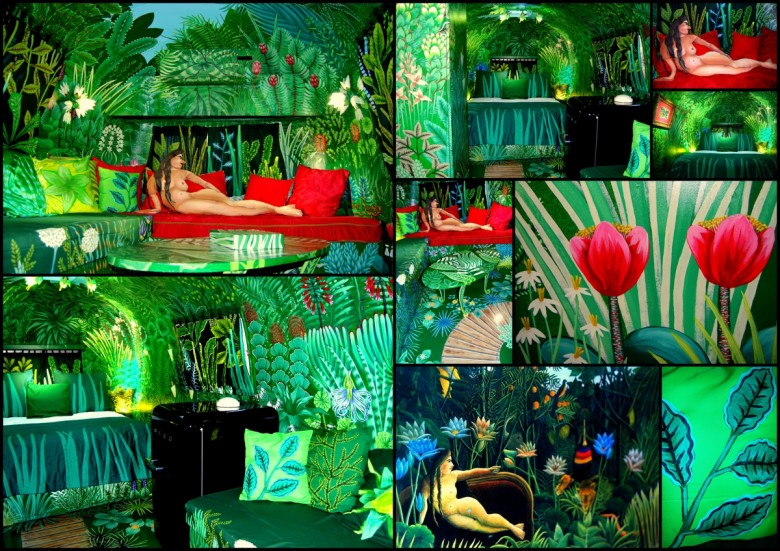 The highlight of the evening was the absolute feast at Brinny Breezes, the resident restaurant famous for its thin-based pizzas, handmade from bio-wheat flour. Brinny Breezes takes up most of the top level of the communal lodge area and the space feels alpine with two roaring fires and floor to ceiling windows on the valley. There's a pool and a large outside area for summer days and nights. The Pedersen + Lennard bucket lights, retro vinyl player and chocolate and wine pairing from Paul Wallace Wines added to the mood.
Dinner kicked off with drool worthy sliders and make-it-yourself thin-based wood-fired pizzas, with the evening culminating in a make-your-own-s'mores-off and a special magnum of Lothian Vineyards pinot noir. The hospitality here really is unbeatable, many thanks to Sascha Polkey, Jay Haupt and Jody Aufrichtig.
Due to overwhelming popularity on the weekends their mid-week specials are a brilliant idea. This special continues until the end of September: stay at Old Mac Daddy mid-week and get a 2 course dinner for two as well as visit their new Beach Bar and be gifted a free cocktail each. All For R895. When making reservation please quote OMDme, T&C's apply. Elgin Valley, Cape Town, 021 844 0241.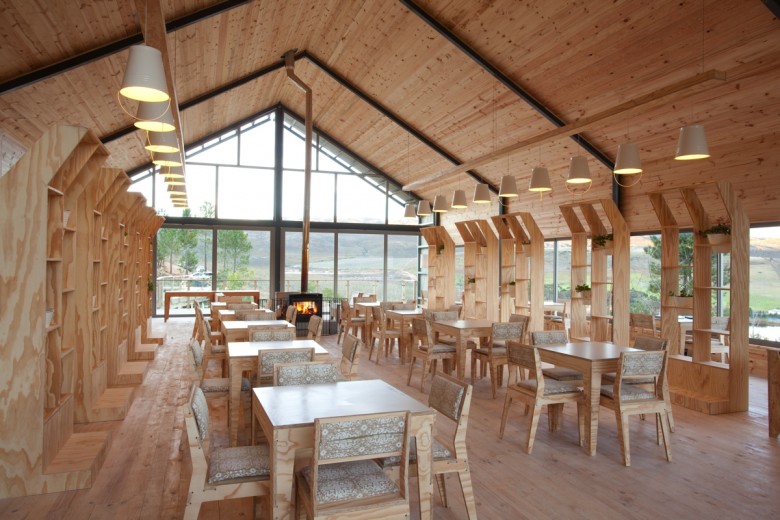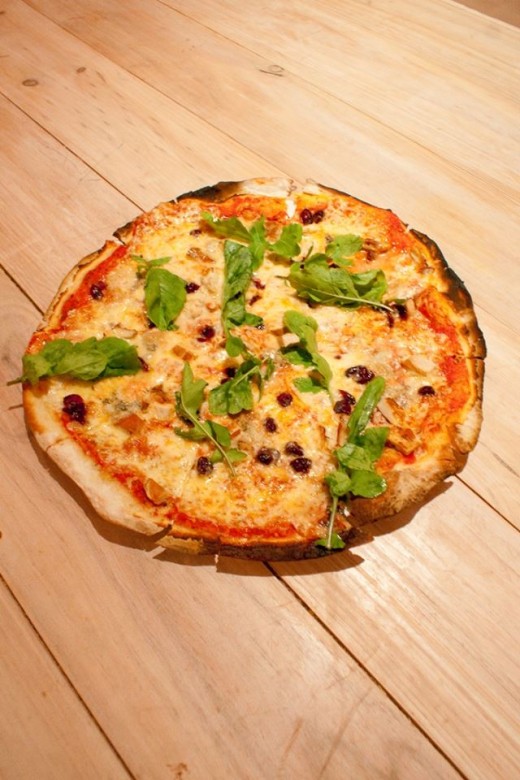 All images unless otherwise indicated courtesy of Old Mac Daddy
2. Your Door To Cape Town, 12 Hofmeyr Street, Cape Town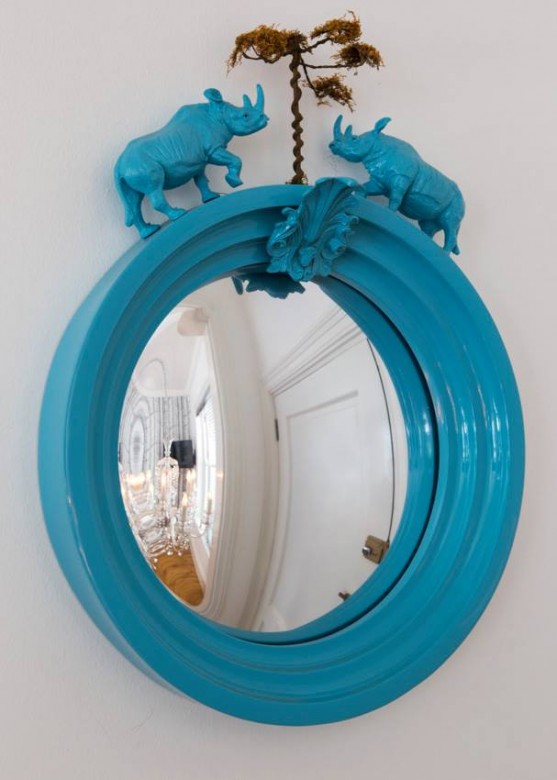 12 Hofmeyr is a classic Victorian house on a leafy street a 2 minute walk from the buzzing boutiques, bars and restaurants of upper Kloof street. The interior of the house is a visual feast of local design with furniture by James Mudge, handcrafted head boards by Casamento, mirrors by Sobeit and art pieces by fabulous Shine Shine. Other local designers used in the house include Klooftique, Heritage Castings, Raw Studios, Miyabi, Heartworks, Pedersen + Lennard and Skinny Laminx among several others.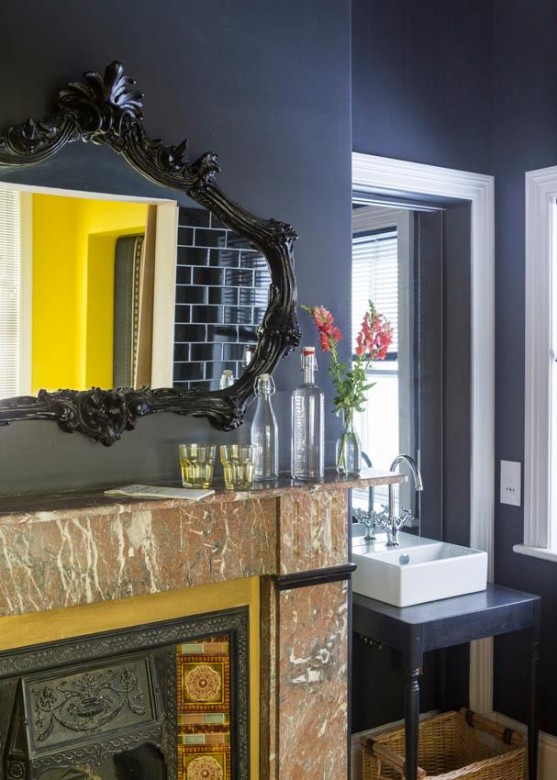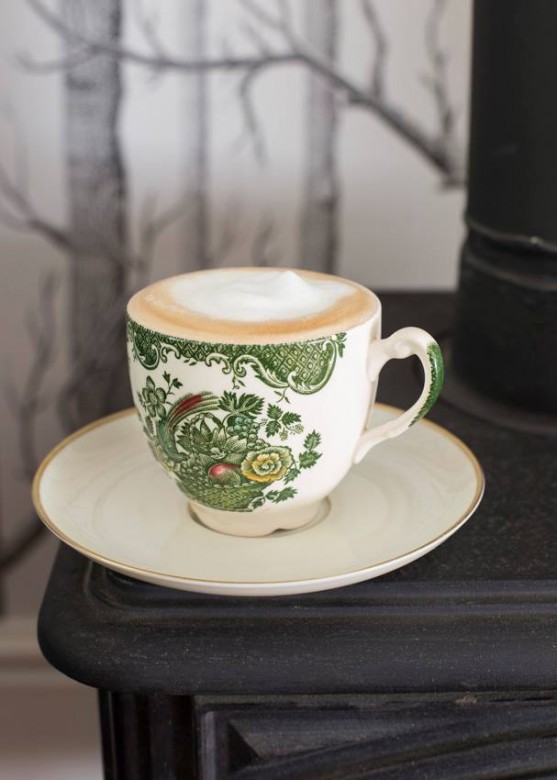 They have 4 en-suite rooms from which to choose (or rent out the house at a discounted rate) the blue, yellow, red and white room. Included in the standard rate you get free, high speed internet, a cleaning service, unlimited still and sparkling water and yogis will be happy with a free daily yoga class at Yogazone in town. Grab a glass of wine and hang out in the Jacuzzi with a spectacular view of Table Mountain. Their concierge service will organize anything from private yoga classes, to massages as well as dinner cooked by a private chef.
Rates range from R1500 to R3000 depending on which room you choose and you can rent out the entire house from R8000. This well-appointed space will work well for a small conference or a reunion of family and friends. When you arrive you'll be gifted a beautifully-designed Cape Town City Guide with thoughtful recommendations of places to visit, eat, shop and explore. Don't miss out on this recently-opened, well-placed escape. 12 Hofmeyr Street, 084 206 2443. Find out more here.
All photographs courtesy of 12 Hofmeyr.

3. Serenity at Gandhi's Museum & Guesthouse, Johannesburg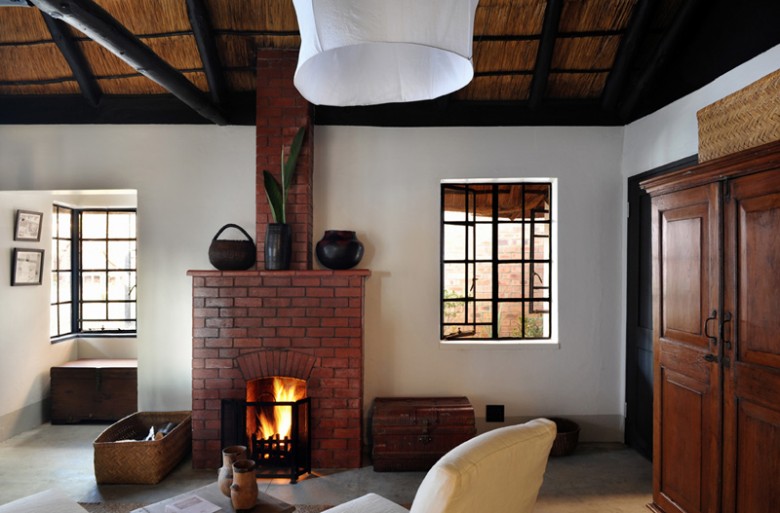 "Truly speaking, it was after I went to South Africa that I became what I am now. My love for South Africa and my concern for her problems are no less than for India." Mohandas Gandhi.
Gandhi lived in this house (known as the Kraal) in Orchards, Johannesburg in 1908, with good friend Hermann Kallenbach. Kallenbach was a German architect who built and designed the house guided by Gandhi's acetic influence. Back then it was surrounded by veld.
In 2009, it was bought by Voyageurs du Monde, before being restored and transformed into a museum and guest house combined challenging the traditional means of experiencing the past. Visit the Satyagraha House to attempt to connect with the strength in simplicity that framed Gandhi's life. It is a truly unique travel experience and an important piece of Johannesburg's historical heritage.
Every single detail of the decor has historical significance and has been ethically sourced and created. Rates depend on the season- the comfort room ranges from R2270 to R3087, the superior room from R3765 to R4473, the Suite ranges from R5078 to R6047 and the Family Cottage from R6168 to R7342 per night. To book go here.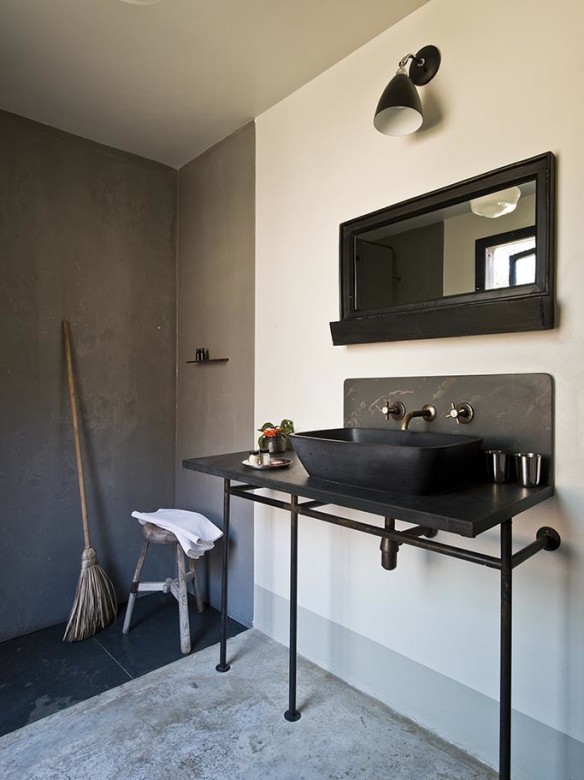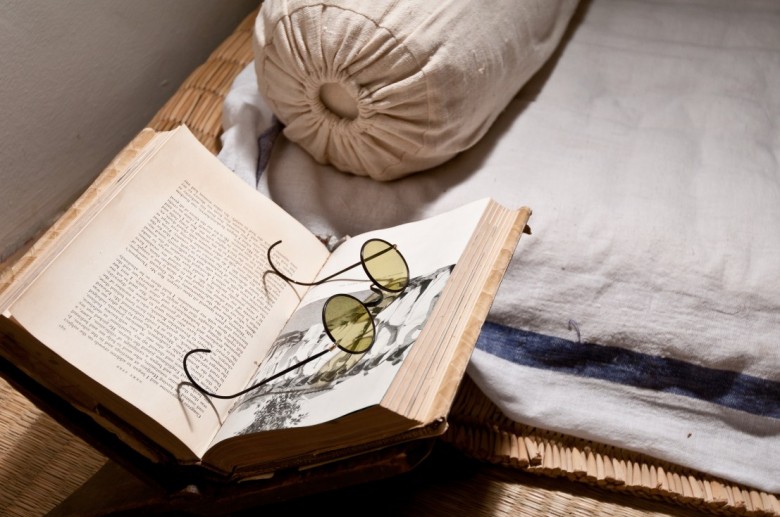 All images courtesy of the Satyagraha House
4. Laidback Durban style at Wowhaus, Berea Oasis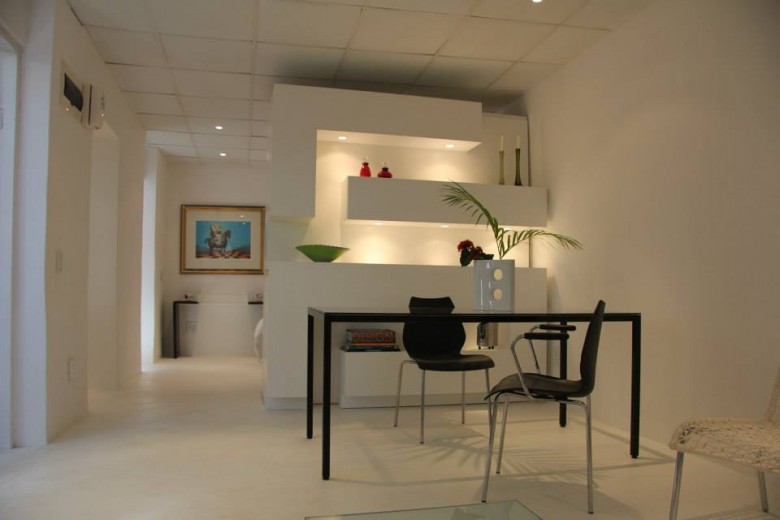 Perched on a ridge facing the Indian ocean, close to the Botanical gardens, the Berea is the perfect spot to spend a few days exploring sultry Durban.
The Wowhaus Bed and Breakfast offers a warm welcome to travelers to Durbs, 7th on the New York Times' list of 52 places to go in 2015. The Wowhaus offers access to a subtropical garden, pool, free wifi and a fully stocked kitchen in your apartment. Rates from R850 per night. Make your reservation here.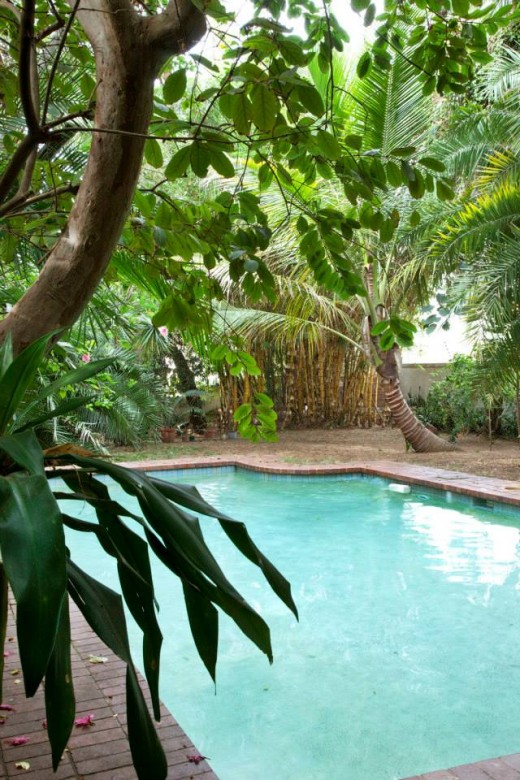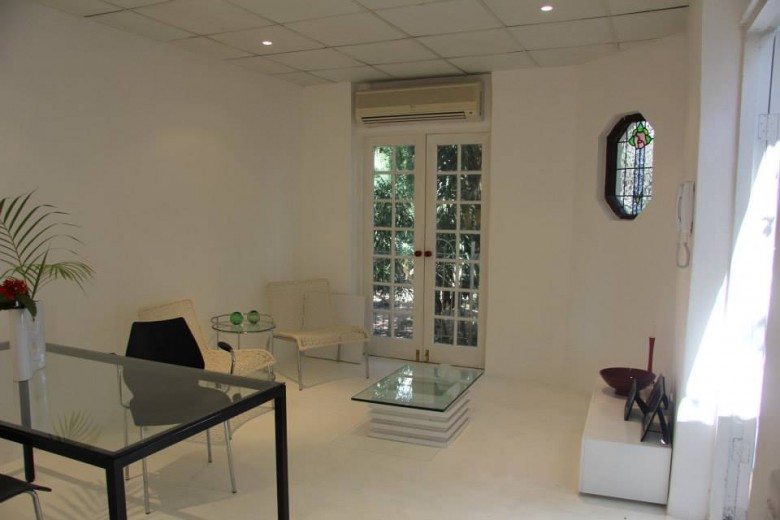 All images courtesy of the Wowhaus
5. Starlit Nights at Lion Sands, Mpumalanga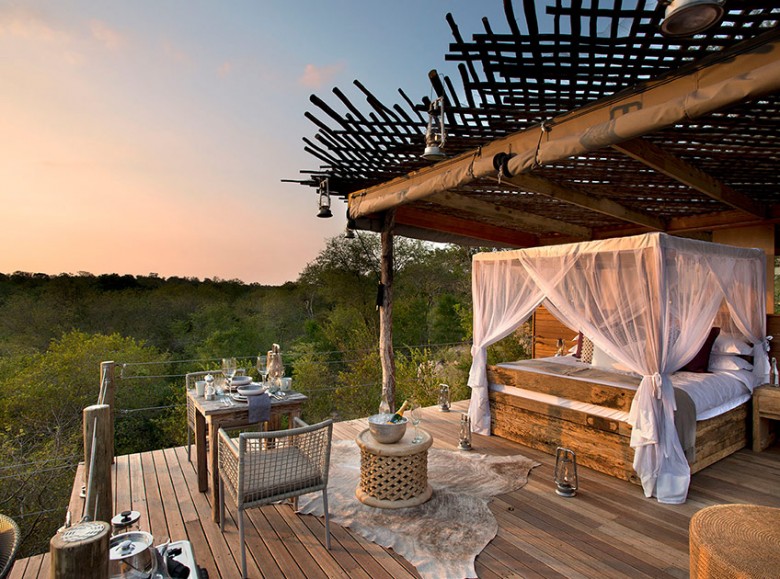 For a dream-big, singular experience sleep on a raised platform among the big five and the bushveld at Lion Sands Game Reserve in the Kruger Park. The Treehouse rates are R3,850.00 per person per night with 2 – 4 people per tree house depending on which tree house (there is Tinyeleti with views of the Sabie River and sleeps 4, Chalkey looks out on the open plains and sleeps 2 and Kingston on the tree tops and sleeps 4).
You'll eat a tapas style dinner while watching the sun set and the stars begin to prick the sky.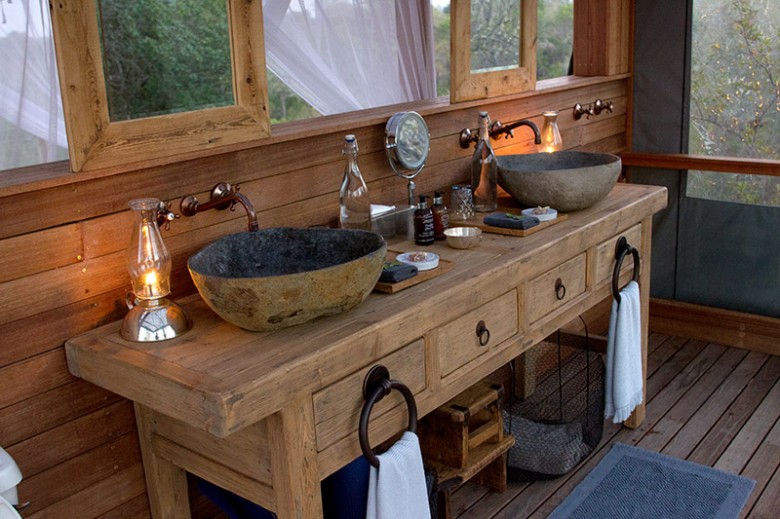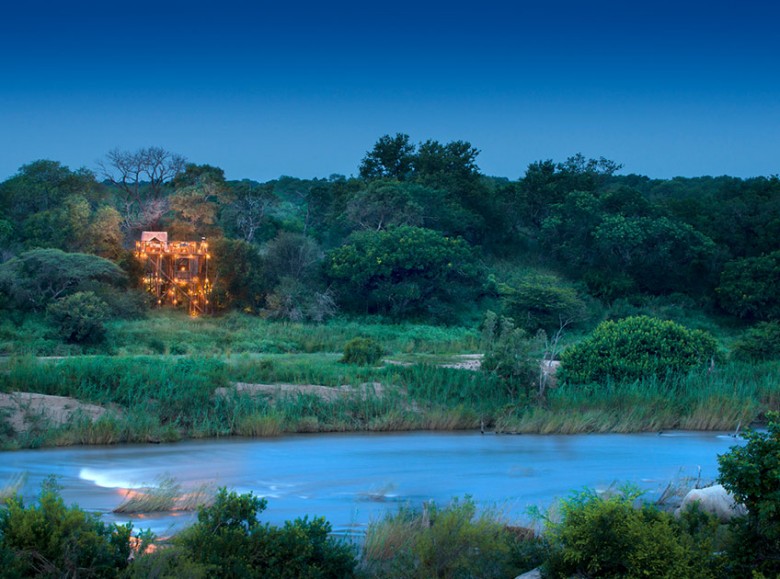 For more info and to book go here.
All images courtesy of Lion Sands
Which of these beautifully designed escapes is on your bucket list?