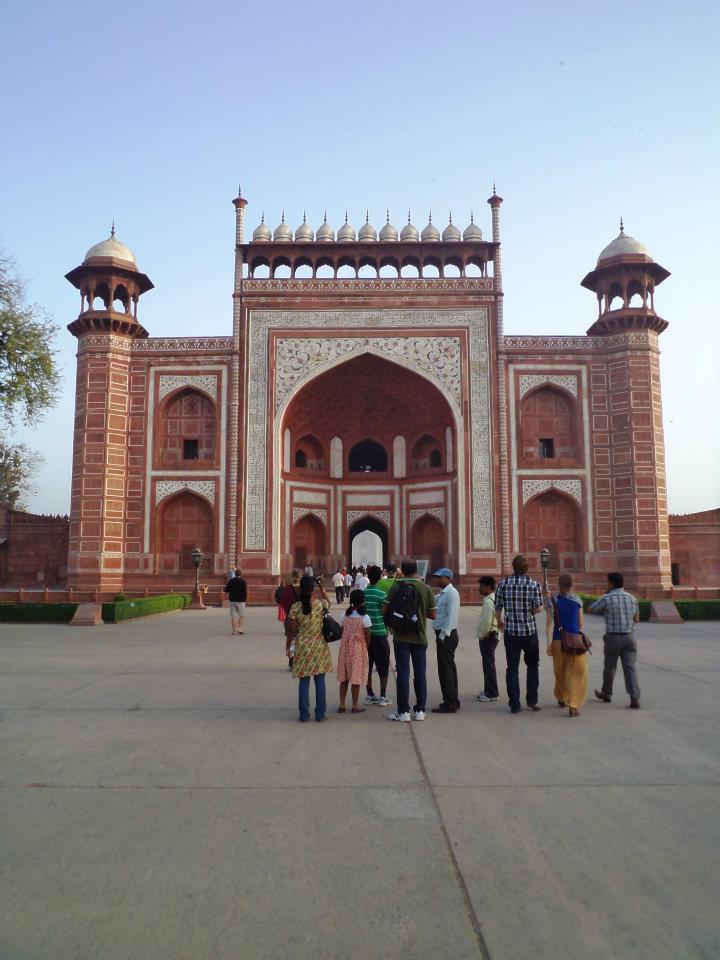 My friend, Stephanie van Rooyen recently visited the magnificent city of Agra, India. Here she tells us more:

The town is known for…
Its most famous structure, the Taj Mahal.
A must-see?
The Taj Mahal and the Agra Fort. Go early to the Taj Mahal before the crowds start to arrive. I went at 6:30 am and there were thousands of tourists already! There are no words to describe the beauty of the monument.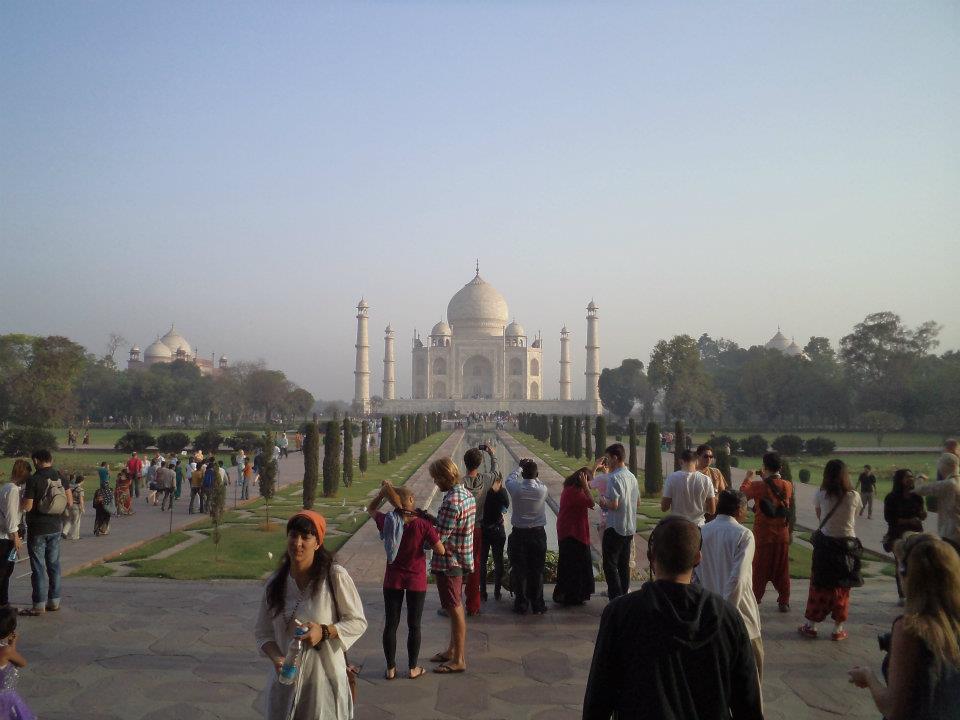 Interesting facts?
The Taj Mahal took 22 years to build and all the marble were hand-carved. The monuments in Agra are closed on Fridays for maintenance and generations and generations of builders are still using the same techniques to help keep everything in order. 
Internet, ATMs, how does it work?
Who has time to sit on the internet when you're at the Taj Mahal? But if really needed (to post all your beautiful pictures online), there is internet at most hotels. There are ATMs in town, just be prepared for crazy traffic, cows in the streets and serious heart-wrenching poverty.
How safe is?
Just keep the basics with you as you don't want to lug too many things around. I never felt scared though.
Are the people friendly/ helpful?
Very friendly! The great thing about India is that the locals pay a cheaper rate to see  the historical attractions so you get to interact with them quite often.

People should try this local delicacy…
Paneer, the home-made Indian cheese, as well as any and all Indian beers.