How do you spot an African? That's easy because we all look the same, speak the same, keep lions as pets and will probably give you ebola. Inspired by #theafricathemedianevershowsyou
1. Africa Is Poor
Luanda at Pressandjournal.co.uk
Welcome to Luanda the most expensive city in the world for expats. Rent is 28.53% higher than New York and 17.99% higher than rent-crazed San Francisco.
2. Africa Is Either Dry And Dusty Or Hot And Rainy
Kids enjoying a snow fight in Harrismith by Kevin Sutherland by Snow Report
Not surprisingly the 54 countries which make up the African continent differ wildly in climate. In 1979 it even snowed in the Sahara desert for half an hour! The Maluti mountains in Lesotho, the Simien Mountains in Ethiopia and the Rwenzori Mountains in Uganda all have icy peaks and snow is a normal part of life in the South Africa winter.
3. We All Look The Same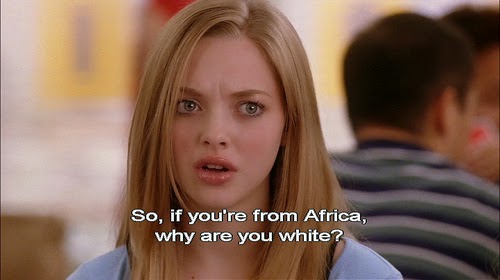 Mean Girls by Paramount Pictures
Africans are more genetically diverse than the inhabitants of the rest of the world combined. The only thing we all have in common is that we're proud to be African.
4. Africans Aren't Innovative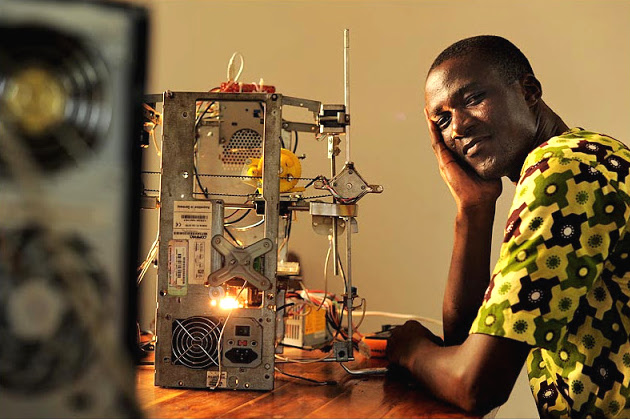 Image of Kodjo Afate Gnikou courtesy of Daniel Hayduk at Ulule
Togolese inventor Kodjo Afate Gnikou has invented a 3D printer which costs only $100 to make and uses second hand electronics which can be sourced easily. The 3D-printer alleviates the negative effects of E-Waste and is a game-changer for the electronics industry.
Afate says his "dream is to give young people hope and to show that Africa, too, has its place on the global market when it comes to technology. We are able to create things."
5. Ebola = Africa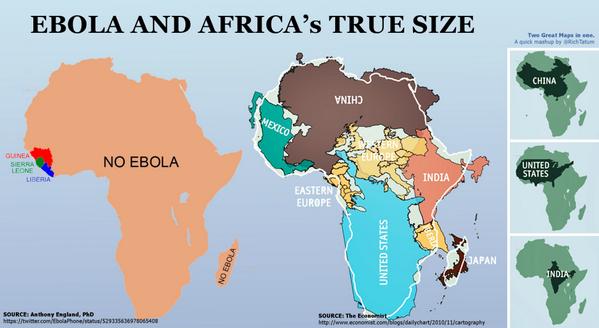 Image by Anthony England on Twitter
Not to diminish the suffering caused by Ebola but only a handful of countries were affected. Our continent is so enormous that Lisbon, Madrid, London, and Paris are all closer to the Ebola outbreak than Johannesburg, Cape Town, Nairobi and Arusha.
6. It's A Good Idea To Keep A Lion As A Pet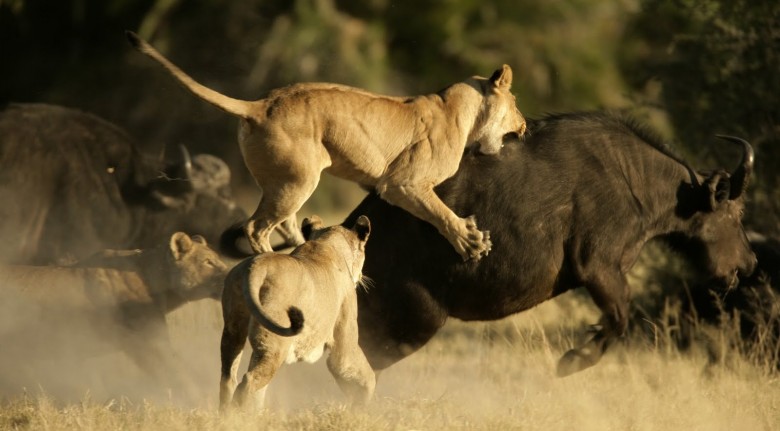 Image courtesy of Animal Pics
The whole of Africa isn't one big safari park, in fact you might have to drive quite a way before you encounter a lion. Lest you forget lions are endangered wild animals that belong in their natural habitat far from cities. Keep the windows closed!
7. We're Trend Followers Not Trend Setters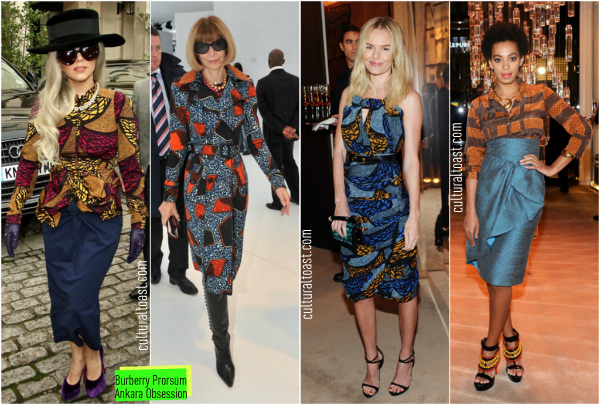 Image courtesy of CulturalToast.com
Burberry doesn't seem to think so.
8. Us Africans Don't Care Much For Our Environment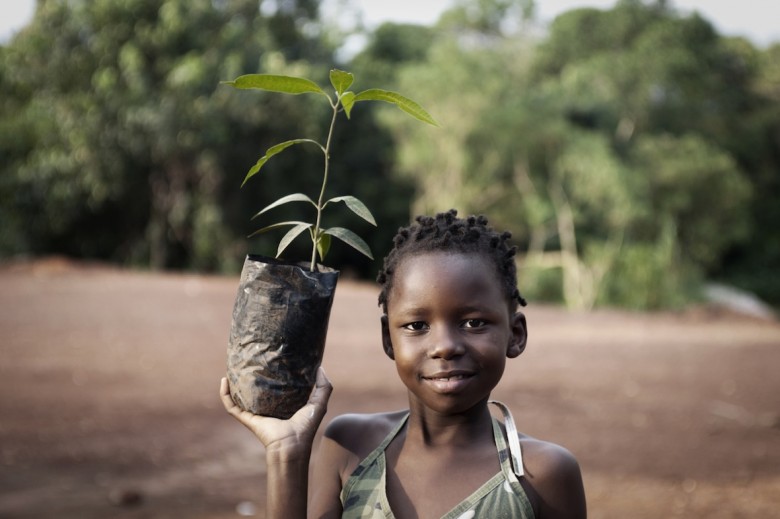 Image courtesy of Greenpop
Following the example set by Nobel Peace Prize winner and iconic environmentalist Wangari Maathai, green warriors Greenpop have planted 55377 trees to date in 389 different locations.
9. Africa Is Technologically Backwards
Image of SALT at Physics Rutgers
Among the largest in the world, this is the largest single optical telescope in the southern hemisphere and you can find it in little old Sutherland, South Africa.
10. We All Speak One Language. Hakuna Matata.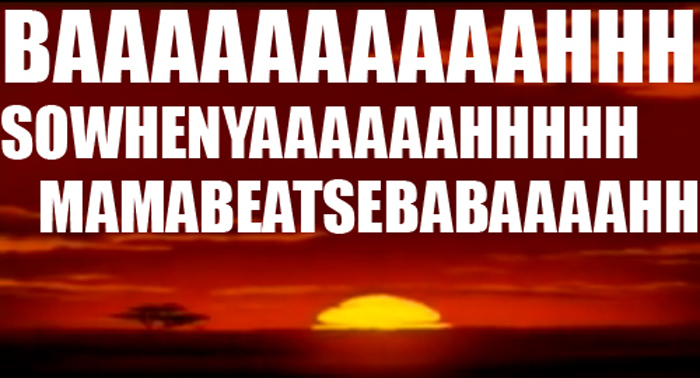 There are between 1,250 to 2,100 languages spoken in Africa (some estimates say 3000). And most Africans can speak at least two to three languages at least.
11. Healthcare Is Non-Existent
Image courtesy of Stellenbosch University at Telegraph UK
Following on from a tradition of medical firsts including the world's first heart transplant, surgeons at Stellenbosch University completed the world's first penile transplant in March this year.
12. African Art Is Old School Wooden Carvings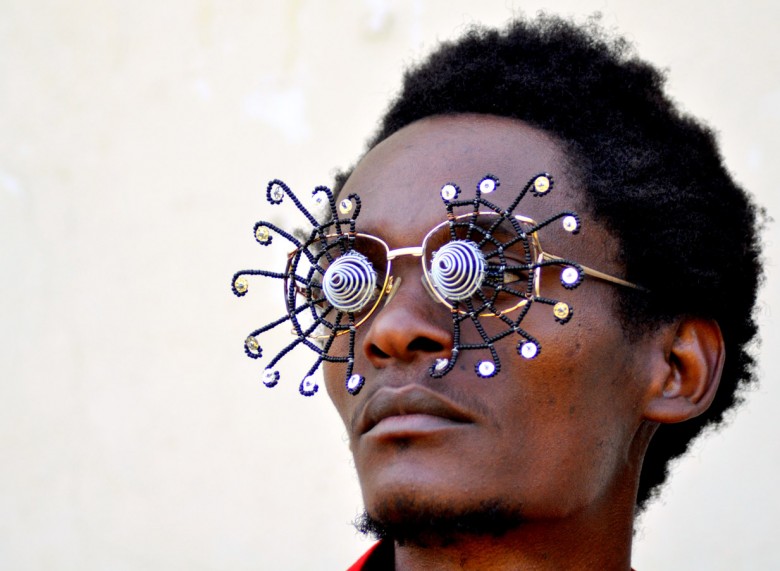 Image courtesy Cyrus Kabiru Art
Cyrus Kabiru is the Kenyan-born trail-blazing modern artist who uses discarded materials to fashion his afro-futurist masterpieces, the C-Stunners for which he is world famous.
13. We Have No Ancient History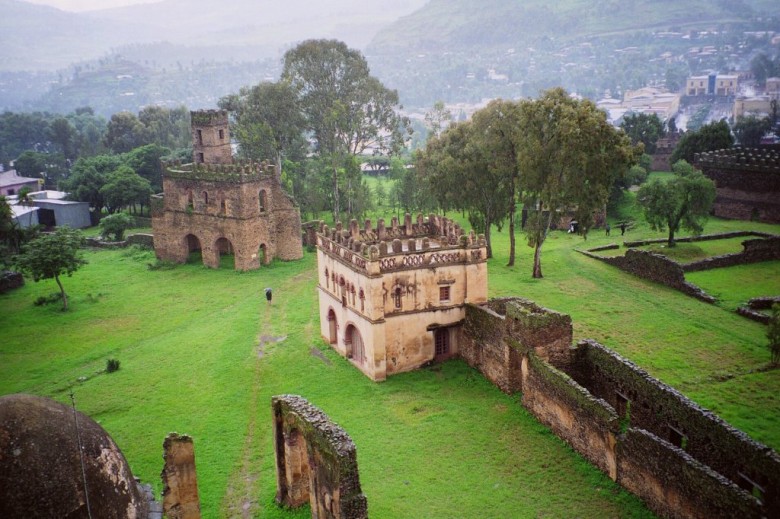 Gondar at Enjoy Your Holiday
Think again. Try the Great Zimbabwe Ruins, the Pyramids of Giza, the surreal architectural marvels of Timbuktu and the Camelot of Africa, Gondar in Ethiopia.
14. Women In Africa Aren't Thinkers Or Leaders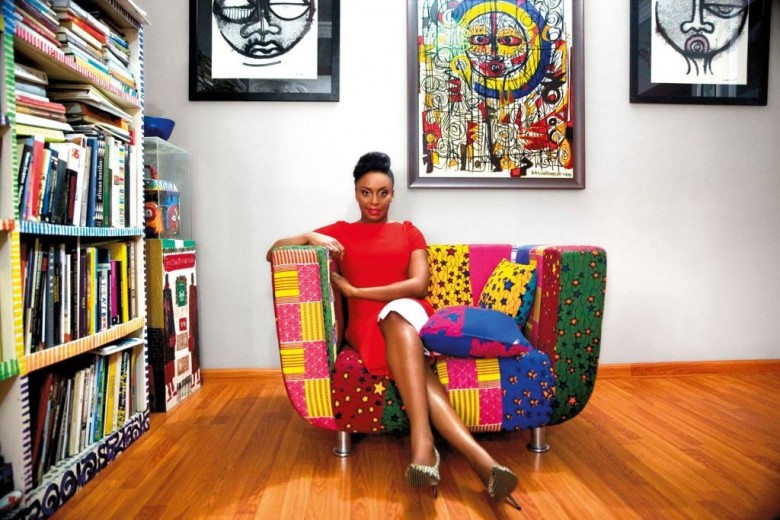 Chimamanda Ngozi Adichie by Akintunde Akinleye at Vogue UK
Meet the multi award-winning novelist, thought-leader and feminist Chimamanda Ngozi Adichie. Beyoncé is a huge fan.
She says: "If I were not African, I wonder whether it would be clear to me that Africa is a place where the people do not need limp gifts of fish but sturdy fishing rods and fair access to the pond. I wonder whether I would realize that while African nations have a failure of leadership, they also have dynamic people with agency and voices."
15. Tuscany?
The Cape Winelands at Desktopfanshare
Say hello to the Cape Winelands.
16. Must be the Caribbean? The Maldives?

Image of Matemwe Retreat at Journeysbydesign
Nope. This soft sand, infinitesimally blue sea and palm trees can be found at Matemwe Retreat in Tanzania.
17. If You Want To Get Anywhere It'll Take You 3 Days In A Bus With 10 Chickens And A Goat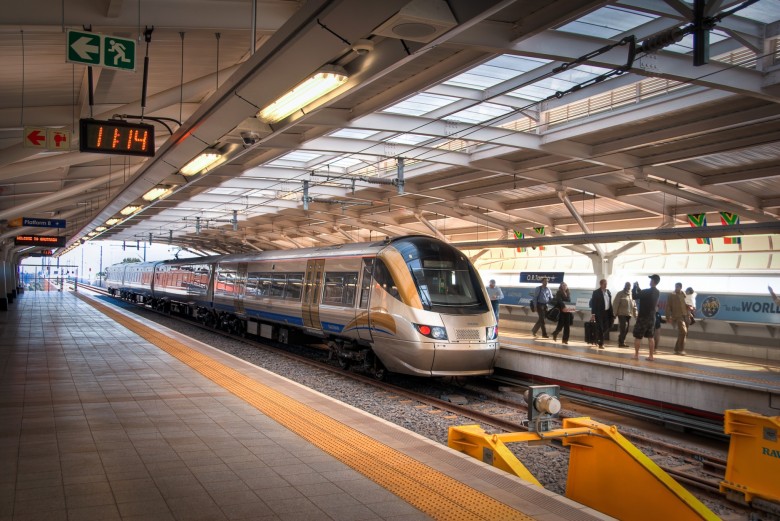 Image of Gautrain by Nairaland at Gauteng.net
It takes all of 15 minutes to get to Oliver Tambo's International Airport from downtown Johannesburg on the rapid speed Gautrain.
18. Same Old Story In Africa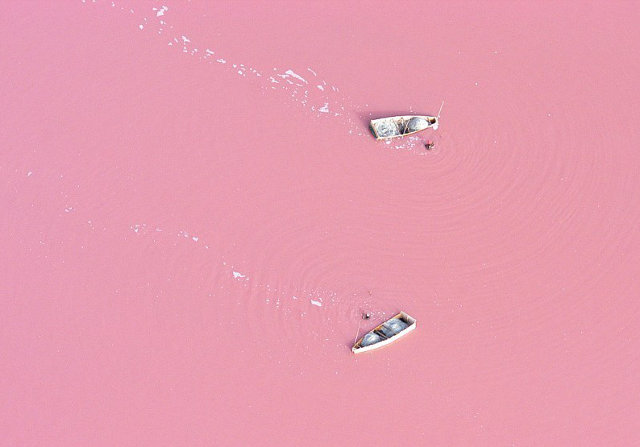 Image of Lake Retba by Samyroad.com
This magical place is Lake Retba in Senegal. The colouring is caused by algae and is particularly pink in the dry season. Swim in a real life sea of pink milkshake and forget all your assumptions about the African continent.
19. It's All Doom And Gloom In Nigeria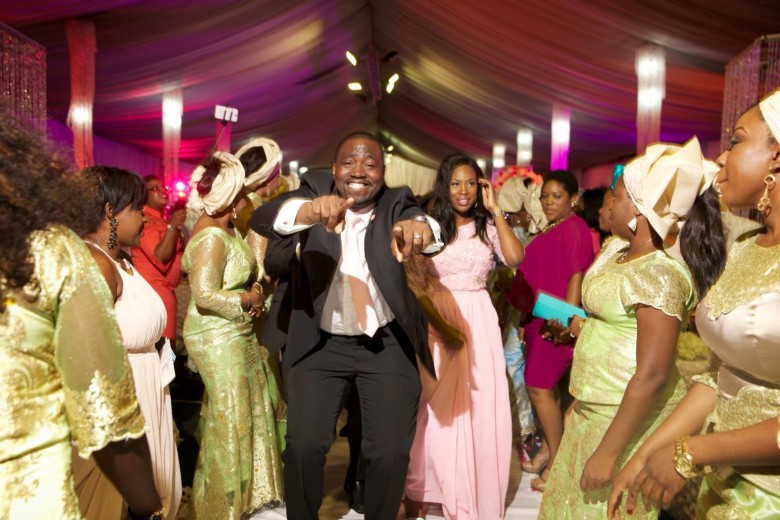 Nigerian Wedding by Wedding Digest Naija
Yes we know Boko Haram is a problem but Nigeria has a booming economy (the strongest in Africa), smart entrepreneurs, and is set to become the biggest technology hub on the continent (with emerging telecoms, information technology, music, online sales, airlines, and film production) and don't forget people who know how to party!
20. In Fact No One Has A Good Time In Africa Ever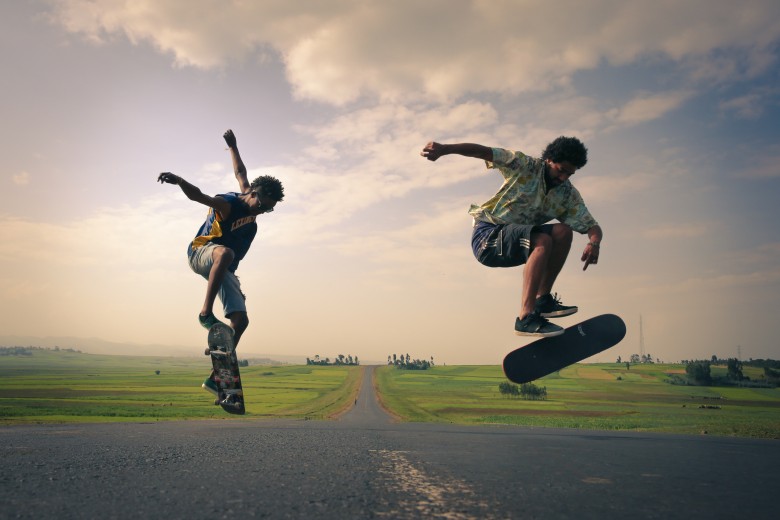 Ethiopian Skate Campaign by Sean Stromsoe at Frank151
These guys are having a pretty good time. They're part of the Ethiopia Skate campaign started by Abenezer Temesgen and Sean Stromsoe. Abenezer aims to build the first skate park in his country and has spread his love of skating around Ethiopia through their grass roots organisation.
There you have it- the Africa the media never shows you, great thinkers, doers, artists, innovators and leaders.