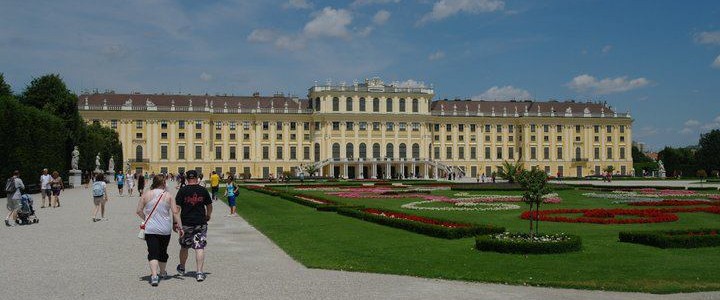 My friend and world traveller, David du Toit, recently visited the beautiful city of Vienna. Here he gives us the low-down on what to see, do and eat:
Which area should you live in?
I suggest that you stay as close to the "Ring" as possible, because it is surrounded by grand buildings, including the Burg theatre, Opera house and the Hofburg, which is the center of imperial Vienna. For young adults/students, the best area is close to Maria Hilfer Strasse, as there are many cheap hostels in that area as well as cool shops and night clubs.
What is a must-see?
You definitely have to see Schӧnbrunn Palace. It lies just outside the city, but you can reach it in a few minutes by train. It is a magnificent palace, where Marie Antoinette was born, with equally impressive gardens.
For a more quirky sight-see, a visit to the Hundertwasserhaus is a must. The architecture and colours of this building set such a joyful contrast to the very white and ordered architecture of the rest of Vienna.
You also need to see the beautiful roof of St. Stephen's Cathedral in the city center. But beware, there are a lot of tourists as this is also the shopping district of Vienna.
What must you do? 
Buy a few cans of beer and go sit at Museum Platz. The atmosphere is magical, where people from ordinary background to arty Austrians meet and share the joy of life. I also suggest you take a walk at the Naschmarkt where you can buy delicious food and watch the passing parade while sipping on a latte.
Go watch the opera for 3 euros, that is if you are willing to stand right at the back. It is totally worth it though, even if you are not an opera lover. The building inside is amazing.
What should one eat? 
You simply cannot leave Vienna without eating Wiener schnitzel and potato and gherkin salad. It can be a bit pricey, but it is totally worth it. For students, head to the nearest Billa supermarket. Buy a few cans of beer, a baguette, cheese and other snacks and go sit along the Danube canal.
Are locals friendly and helpful?
They are some of the friendliest people I've come across in Europe. They will help you with directions, or direct you to all the nice areas and tell you what train or tram you should take. I found the Austrians to be very proud of their beautiful city (and they have every right to feel this way), so they were more than willing to help me.
How many days should you ideally spend in Vienna? 
Vienna is quite a small city. Most of the sites are located in and around the Innere Stadt, which you can do in a day or two. But I suggest you stay at least 3 nights. It is a beautiful city!
Photos via David du Toit