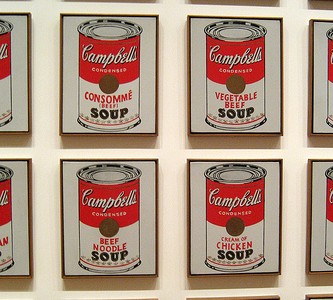 Guests staying at the Art Series Hotel Melbourne this summer might go home a real Andy Warhol print richer.
The funky hotel chain is running a competition called 'Which Warhol's Warhol's?' Guest will be challenged to see if they can pick the one real Andy Warhol print among 9 fakes created by master forger Tony Tetro. Every week one of the fakes is raffled off among the total number of participants of that week. Including the guests who got it wrong. At the end of the competition, the real one, which is worth AUD 20,000, will be given to the guest who got it right and was able to give the most interesting reason for his or her choice.
Andy Warhol was a famous pop artist who was at the height of his career in the 60's. Some of his most famous pieces are his silkscreen prints of Marilyn Monroe and Campbell's soup cans. Many of his works have been replicated throughout the years.
Apparently Art Series Hotel Melbourne is running this competition in order to 'profile this serious issue and stimulate discussion and debate around the production of replica art. What does it mean for the industry, how can you pick a fake from a real, what value do we actually place on art?'
Well whatever the reason behind it, I'm sure the discussions and debates will definitely be stimulated at your next dinner party when there is a real Andy Warhol print hanging over your mantelpiece.