Awesome things to do in Las Vegas means a whole lot of excess. Bright Lights City, Sin City, Neon Lights City, The Marriage Capital. These are but a few of the slew of nicknames attributed to Las Vegas over the last few decades.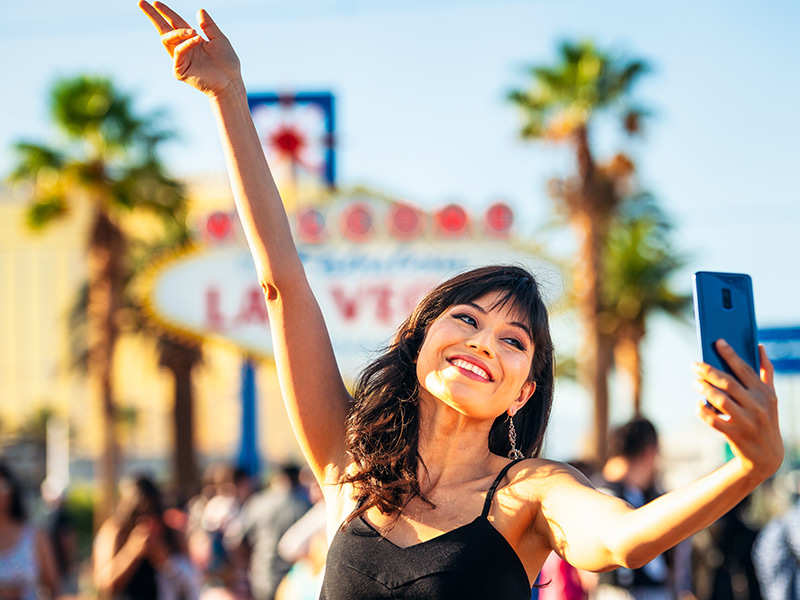 Steeped in entertainment history, Las Vegas was once a breeding ground for some of the world's forerunners in music, acting, cabaret and so much more. The likes of Frank Sinatra and The Rat Pack, Louis Prima, Elvis Presley and many other legends have spent copious amounts of time living it up in Las Vegas and gracing the various stages in this iconic city.
Are you looking for things to do in Las Vegas? Other than having the best flight deals available, we'll give you 6!
1. Lights, Action, Hollywood!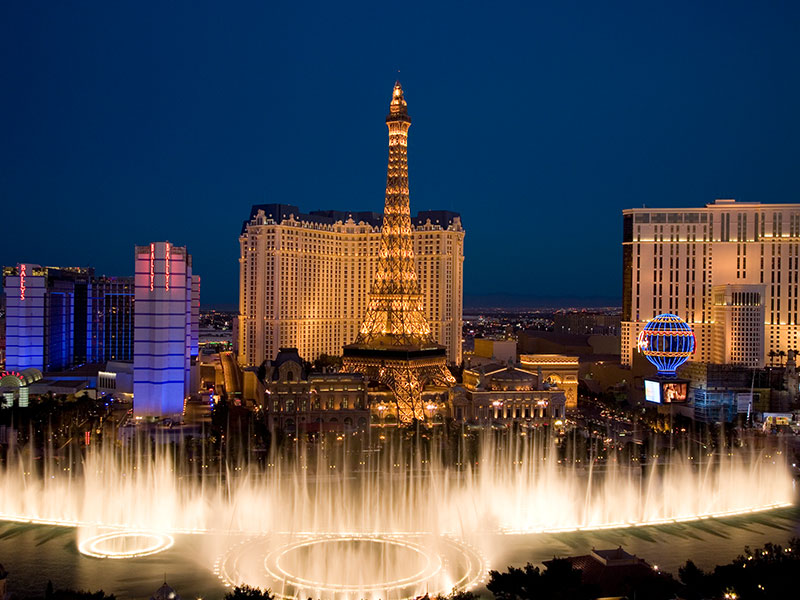 Las Vegas is a breeding ground for hit movie sets spanning decades. Head to Caesar's Palace to see where The Hangover" was filmed or stop by the famed Bellagio to experience the absolute opulence that supplied the backdrop to Oceans 11. Don't forget to snap a picture of the legendary Bellagio fountains while you're at it! The Planet Hollywood Hotel & Casino also sets the scene for many a Hollywood favourite. Feel free to head there to check out where What Happens in Vegas, Knocked Up as well as Get Him to The Greek were filmed.
2. Wine Lovers, Come Hither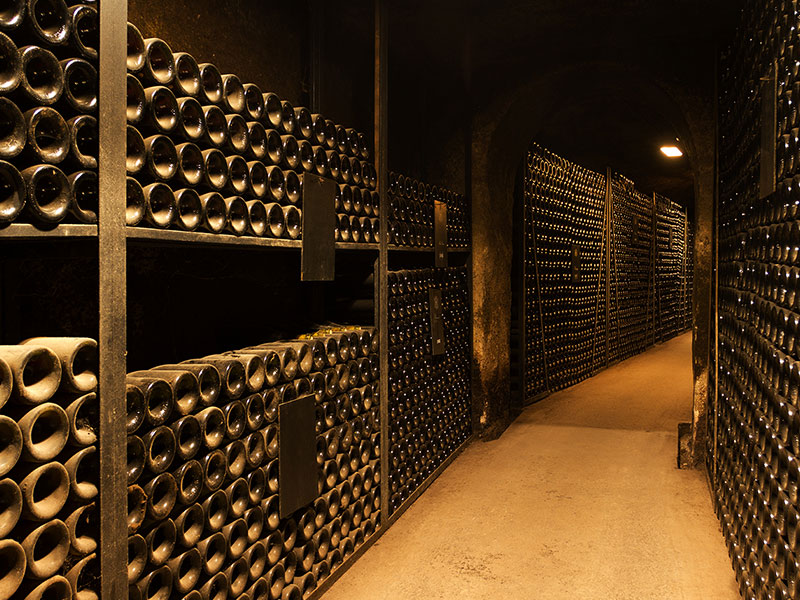 The Rio Wine Cellar and Tasting Room provides visitors with a truly unique wine tasting experience. A visit here is definitely one of the more memorable things to do in Las Vegas. This cellar turned museum houses over 10,000 bottles of wine, the oldest of which dates back to the year 1800. Patrons tend to enjoy peeking into cabernets to read the interesting labels way more than the actual tastings. Notable wines include Thomas Jefferson's 1800 Madeira, a Chateau d' Yquem collection spanning from 1855 – 1990, Joseph Phelps' Insignia collection dates 1990 – 2005, as well as the more valuable Opus One Library collection from the same period. Are you a wine lover? We think a day-drinking trip is exactly what the doctor ordered!
3. A-List Residencies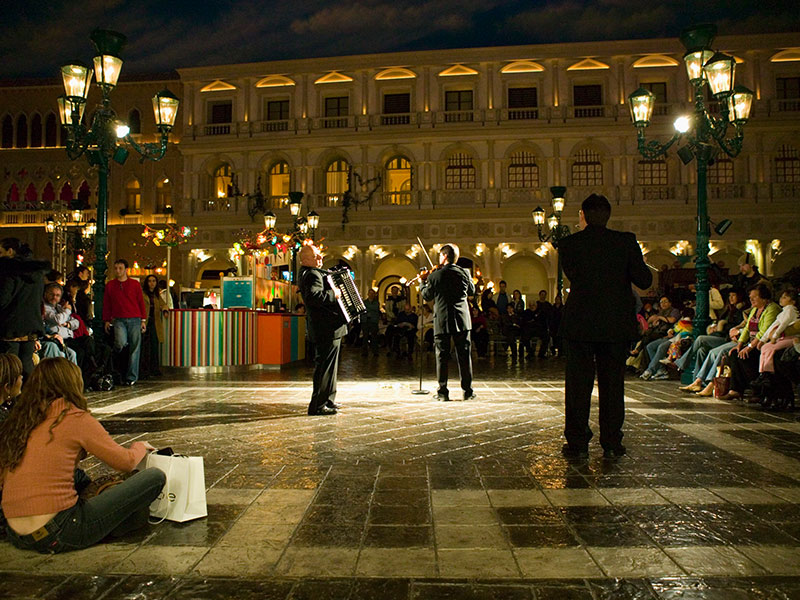 Anyone in the know will tell you that the hottest residencies are arguably some of the biggest Las Vegas drawcards. We have it on good authority that, besides actually going to Hollywood, a trip to Las Vegas is the closest you'll get to priceless celebrity selfies. Keep yourself insta-ready just in case! This could also be your opportunity to see anyone from Mariah Carey or Bruno Mars to Sting or Lady Gaga. There is no shortage of world-class shows to choose from. Over and above absolute A-list entertainment, the venues are nothing short of breath-taking. Treat yourself to top drawer ambience, world-class production and mind-blowing stage presence.  Tis the experiences magical memories are made of.
4. Rustle Up Some Grub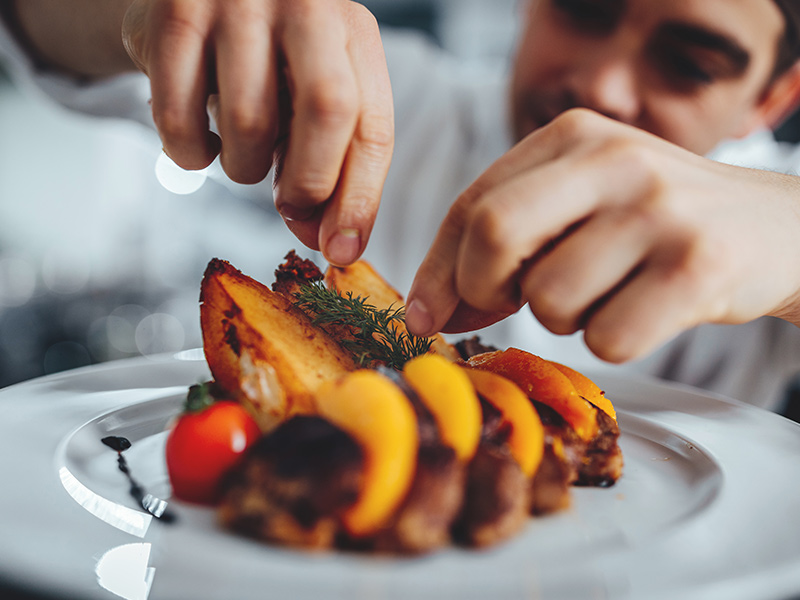 Let's face it. Who hasn't binge-watched cooking shows? Well, watch no more! The Las Vegas strip offers you the rare opportunity to see celebrity chefs in their natural habitat. The list of possible dinner options is about a mile long and well worth some decent planning. Choose from world-famous eateries like Nobu Matsuhisa's Nobu, Gordon Ramsey's Hell's Kitchen, Guy Fieri's Vegas Kitchen & Bar, Giada De Laurentiis' Giada and Bobby Flay's Mesa Grill to name but a few. Who knows? You might see one of these iconic chefs in action!
5. Red Rock Canyon National Conservation Area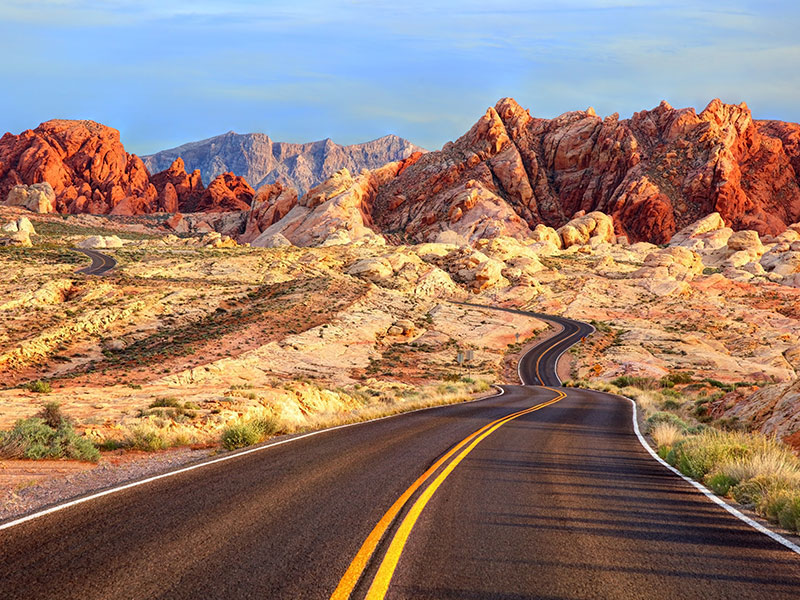 It doesn't matter when you go, a trip to Las Vegas is not complete without experiencing a marvel of nature. Part of the Nevada Mojave Desert, the Red Rock Canyon is known for stunning red sandstone peaks, Native American petroglyphs as well as the Keystone Thrust Fault. After paying an entry fee of about $15, there is a scenic loop drive with potential pictures begging to be taken. If you feel like getting closer to the gorgeous rock formations, feel free to choose from 26 hiking trails ranging from short and easy to longer hikes for those of great fitness prowess. We recommend starting off with the Calico Hills trail as it starts off going downhill before meandering through larger red and orange rocks that make for priceless pictures and memories. The Calico Hills trail and great for kids as well so make a day trip of it!
6. Go to the Chapel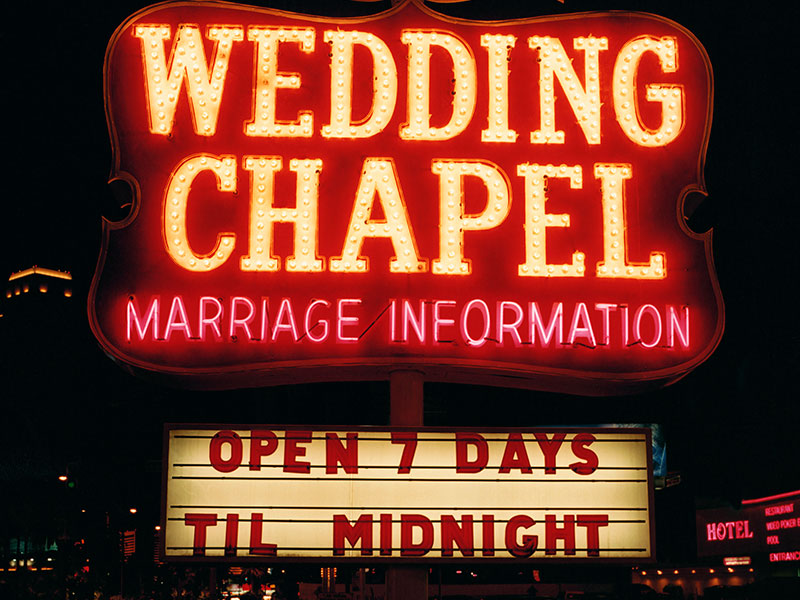 There is a reason why Las Vegas is known as the Marriage Capital. The longstanding Las Vegas wedding tradition is a perfectly entertaining way to wind down your trip. Fancy being married by an Elvis Presley impersonator? No? That's okay. There's still plenty to do in and around Las Vegas wedding chapels. You can witness other couples tying the knot, be entertained by very good Elvis Presley impersonators, grab a bite and a drink at one of the many surrounding eateries and laugh about the over-the-top love proclamations that will inevitably greet your eyes and ears.
That, folks, is why a trip to Las Vegas is an absolute must for those looking to experience the forefront of entertainment, food and luxurious indulgence. At this point, you should be just about ready to book that flight and head for the proverbial "Vegas stint". There are only two things left to remember. Remember, what happens in Vegas must, at all times, stay there and Viva, viva Las Vegas!
Have you been to Las Vegas? Drop us a line in the comments and tell us about your experience and/or recommendations.
Don't forget to sign up to our newsletter for great specials, promotions and travel inspiration!
All information on this blog page was correct at the time of publishing and may change at any time without prior notice. Travelstart will not be held liable for loss or inconvenience resulting from the use of out-dated or incorrectly noted information.