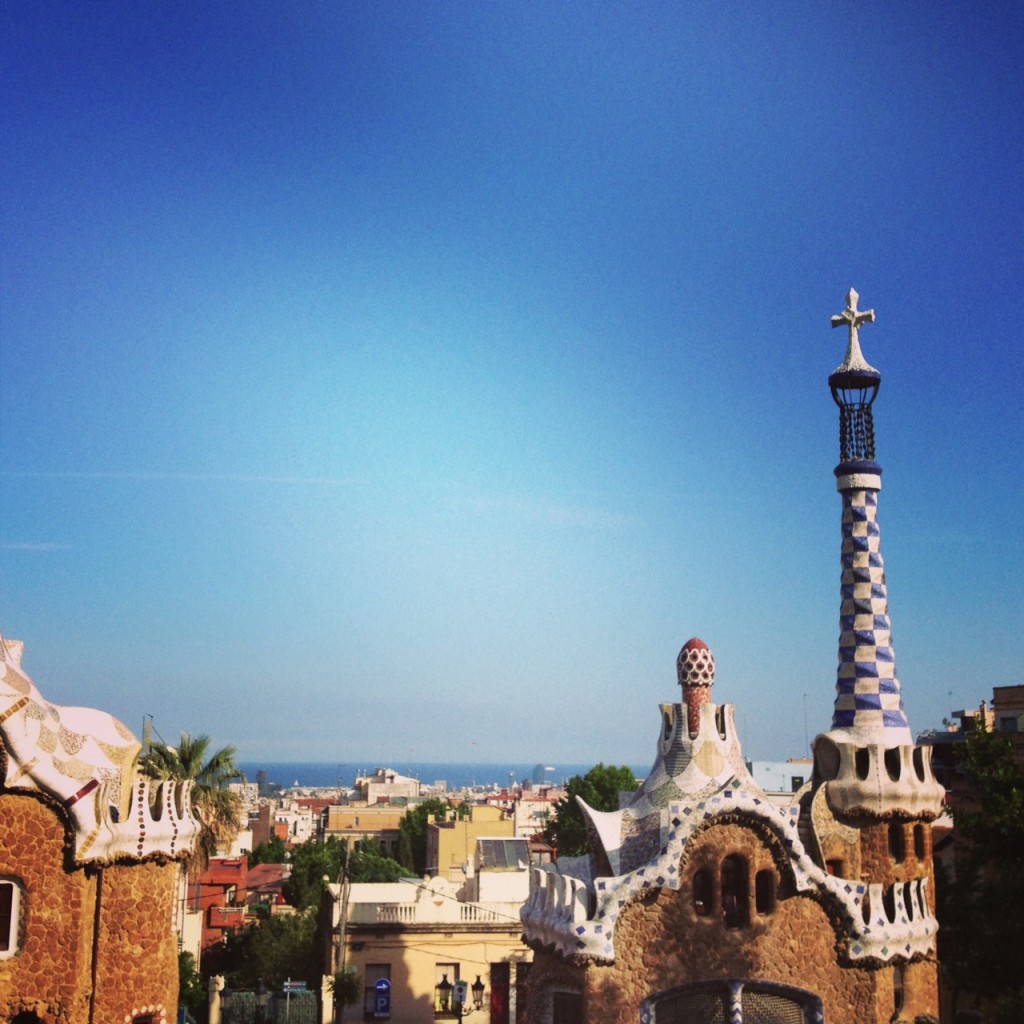 Is there any city as awesome as Barcelona? I don't think so… Really, I don't. Name one other city that has the mixture of awesome architecture, design, food, people, beach and weather? This was only my second visit to Barcelona but I have to say, I'm more in love than ever…
Let's start with the architecture, because it's obviously the most striking thing about Barcelona. Good old Antoni Gaudi, perhaps the most prolific architect in the world (as far as I'm concerned, at least!) spent the early 1900s making some of the most extraordinary buildings the world has ever seen. Yes, that sounds like ridiculously overinflated praise, but it isn't! Gaudi was ahead of his time a hundred years ago, and is still ahead of his time. Each building is an artwork – surprising, stunning, thought-provoking…
Gaudi's passions were architecture (obviously), nature and religion, and he managed to combine them beautifully in his work. He didn't just settle for normal architectural elements, but combined ceramics, stained glass, wrought iron, carpentry and the most amazing large-scale mosaic, known as trancadis. The result is buildings that seem to breathe and move – rounded corners and organic elements growing out of what would otherwise be normal walls. Apparently he never drew detailed plans, but made three-dimensional scale models (I told you he was ahead of his time!) and moulded the details as they came to him.
He is most famous for his masterpiece, the still-under-construction Sagrada Familia cathedral. But no less than seven of his works have been declared World Heritage sites, and as you wander around Barcelona you'll see them pop out of an otherwise conventional European cityscape – oh, there's a bank, and next to it is a Gaudi castle. And don't even get me started on Parc Guell, his magical garden project.
There are many reasons to love Barcelona, but top of that list (for me and many others) has got to be the work of this extraordinary individual. Have you seen any of Gaudi's work? What did you think?