The humble doughnut is having a moment. All over the country you can find the fanciest deep fried-sugar dough you can imagine. Stuffed with decadent chocolate mousse, glazed like a creme brûlée, and sporting impressive sparkles, we take a look at the best places to secure this moresome sweet treat.
Donut you know
You might be surprised to learn that at least 10 people in the US have the last name "donut" or "doughnut" as of 2011. There is even a day devoted to the rotund sugary pastry. On the first Friday of June each year the US celebrates "National Donut Day", the event was initially created in Chicago (the origin of deep-dish pizza) to honour the Salvation Army volunteers who served doughnuts to the troops in World War I. The delicious dessert comforted American soldiers and reminded them of home. The doughnut craze reached its zenith at the 1933 World Fair when it was declared the "Hit food of the Century of Progress".
Cape Town
My Sugar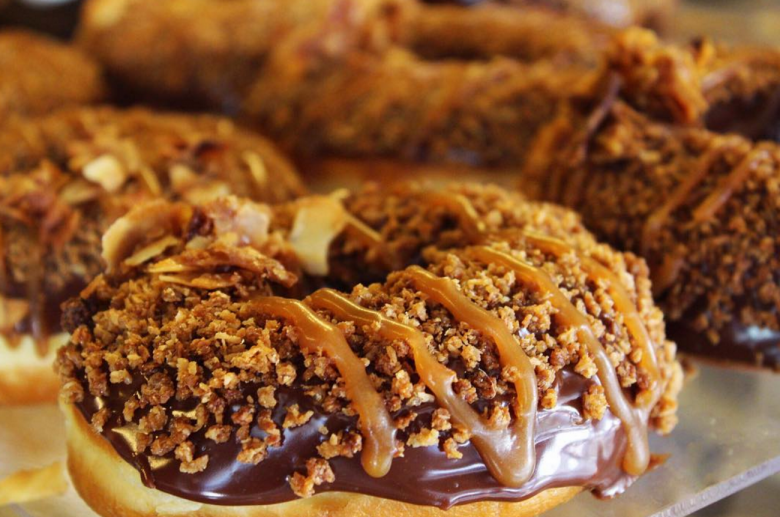 Courtesy of mysugar via Instagram
Your first port of call in Cape Town for fancy doughnuts should be My Sugar, the Sea Point chocolatarie famed for its gold chocolate skulls and double thick milkshakes. Choose from lemon meringue doughnuts, crème brûlée, the Samoa (topped with milk chocolate ganache, caramelized coconut and a drizzle of salted caramel), and the salty sweet pretzel doughnut.
77 Regent Road, Sea Point, Cape Town
Call: 021 433-2335
What goes better with doughnuts than a strong cup of coffee?
Also read:
Johannesburg
Donut Panic with Dope Donuts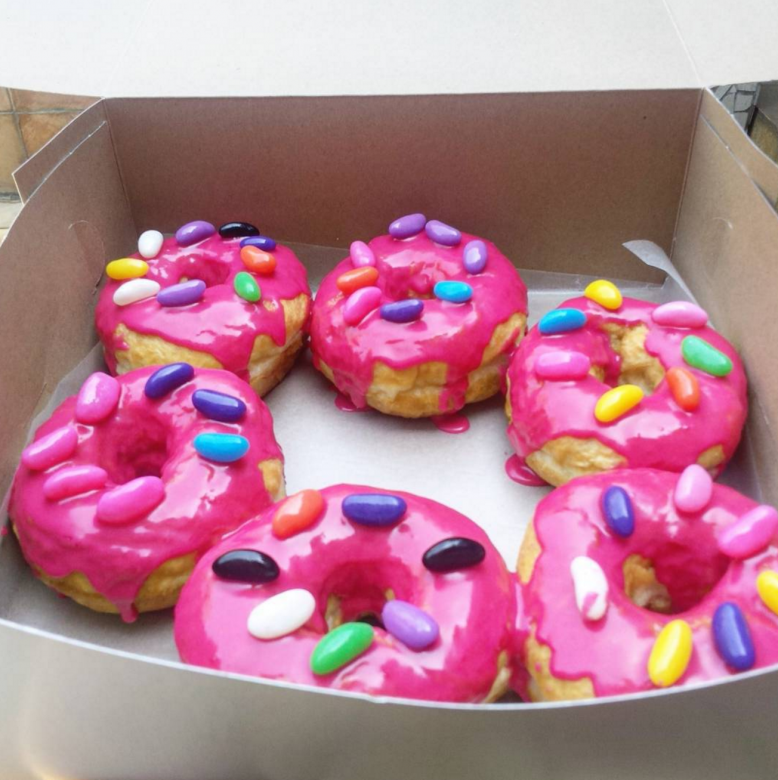 Courtesy of thedopedonuts via Instagram
Order these babies online (be sure to give 48 hours notice) and have them delivered to your home or office.
Peruse their online selection including nutella, chocolate and banana chip "Curious George" and the coffee infused vanilla cake terrifyingly named "battery acid".
12 for R240 (minimum order 12 donuts in 3 different flavours). Order here.
Durban
Wicked Donuts
Courtesy of wickeddonuts via Instagram
These wickedly delicious doughnuts can be found all over Durban at the I Heart Market, at the Boiler Room Café, at the Wonder Market and in the food court at the Pavilion as well as in the Astra Centre.
Their classics go for R10 each (Sugar & Spice and Plain Jane) while their gourmet topped beauties such as Strawberry Picnic, Crème Brûlée and Turkish Delight go for R15. Their filled doughnuts sell for R18 each.
Call 060 741 9910 to order.
Travelstart celebrated 10 years with special doughnuts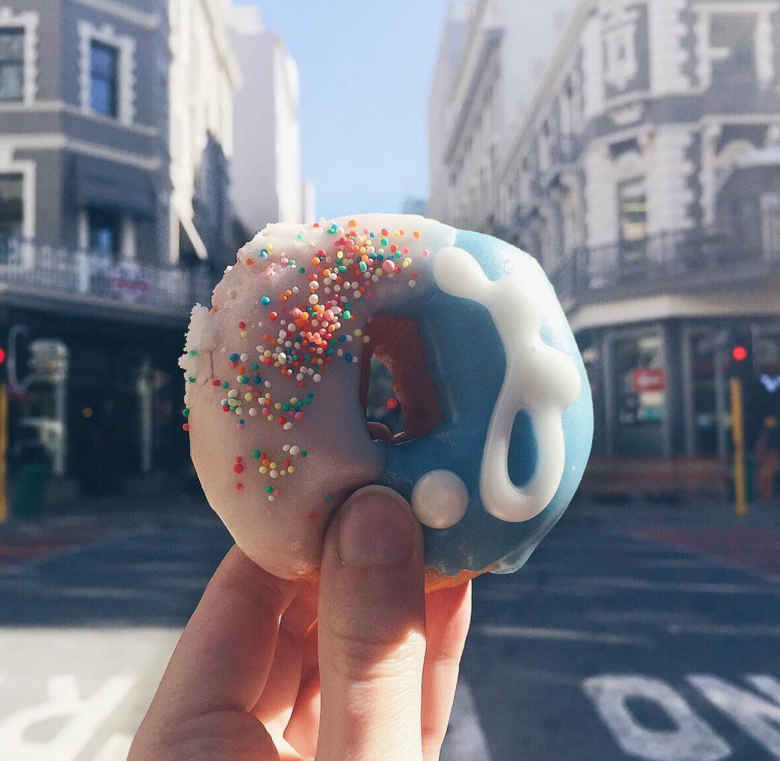 Courtesy of Travelstart via Instagram
This month Travelstart is celebrating 10 wonderful years of travel made simple. You can join in the celebrations with our online beach balloon popping competition! Win an all-inclusive trip to Mauritius, flights to Mozambique, a Sony Xperia XA worth R5999 and R37 000 in spot prizes.
Start winning here.