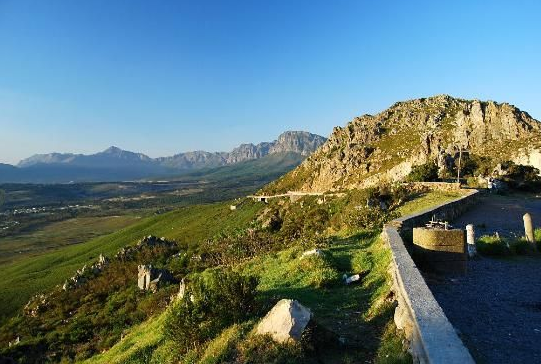 Before I begin, I must say that I believe Cape Town is a city best explored on foot. Whether you're walking on Table Mountain, strolling along Camps Bay Beach or wandering around the City Bowl, there is so much to explore on foot in Cape Town that to drive everywhere would be a waste of your own two feet.
That said, there are also some extraordinary drives in Cape Town (and surrounds) and I want to highlight a few of them – if for no other reason than because it makes for very easy tour-guiding when visitors come to the Cape!
One of the ultimate best-ever drives in Cape Town isn't actually in Cape Town (sorry) but about an hour out of the city. The drive over Sir Lowry's Pass is spectacular for a number of reasons – the view back over the whole of Cape Town, all the way to Table Mountain if the weather is clear, is quite wonderful. The windy path that snakes up and over the mountain signals the beginning of a holiday and the end of city life (even if it's only for a weekend). Seeing paragliders soar just over your head, sometimes almost seeming to graze the top of your car, is very exciting. And the route takes you up and over into Elgin, one of the Cape's prettiest spots.
As you crest Sir Lowry's Pass and begin the downhill drive, you're treated to a vast lake on the right, surrounded by trees, and endless seemingly endless views on the right, with a river thrown in for good luck. The Elgin area is lush and full of fruit trees and padstals (farm stalls) making this not only a beautiful drive, but a delicious one too….