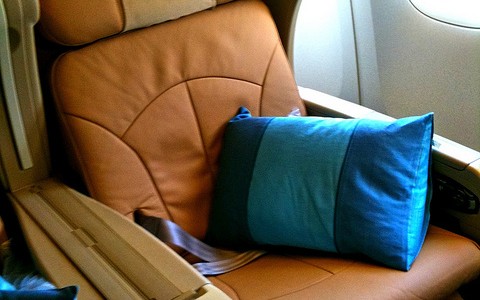 You don't always have to be flying in first class to be comfortable on a long haul flight. Sure it helps being in the lap of luxury but if it's not in your budget to fork out a fortune for an airline seat then being in the know when it comes to the best seats in coach class is of definite value.
Here are a few rules you can live by that will ensure you'll always claim the best seat for a long haul flight.
Which seat to reserve?
Even though you're all flying economy, and you may have paid the same price for the ticket, doesn't mean all the seats are the same in terms of comfort. Window seats are generally better if you're not into the inflight entertainment and you just want to sleep. The aisle and exit row seats are gold if you're tall and you need more legroom.
Although some travellers will disagree, I don't go for the seat near the lavatories. It always seems as if these areas are a meeting place for fellow passengers and cabin crew and I always battle to sleep when I'm seated in this area.
Reserve your seat early
Remember that if you check-in online you can choose your seat. Some airlines even allow you to choose your seat when you book your flights. If all else fails then get to the airport early so you can check-in sans hassle and reserve your seat. Bear in mind that many people are using online check in services nowadays so leaving it until you're at the airport probably isn't the best idea.
Thanks Toby Simkin for the image on Flickr