Croatia is a very seasonal destination. Deciding when the best time to visit Croatia is, largely depends on what you'd like to experience. If you're after a bustling Mediterranean coastline humming with tourists, summer cafés and a vibrant party scene, June to September is when the coast comes alive with summer festivities. If, on the other hand, you'd like to escape the swarming crowds, visit Croatia during its shoulder season (April-June, September-October).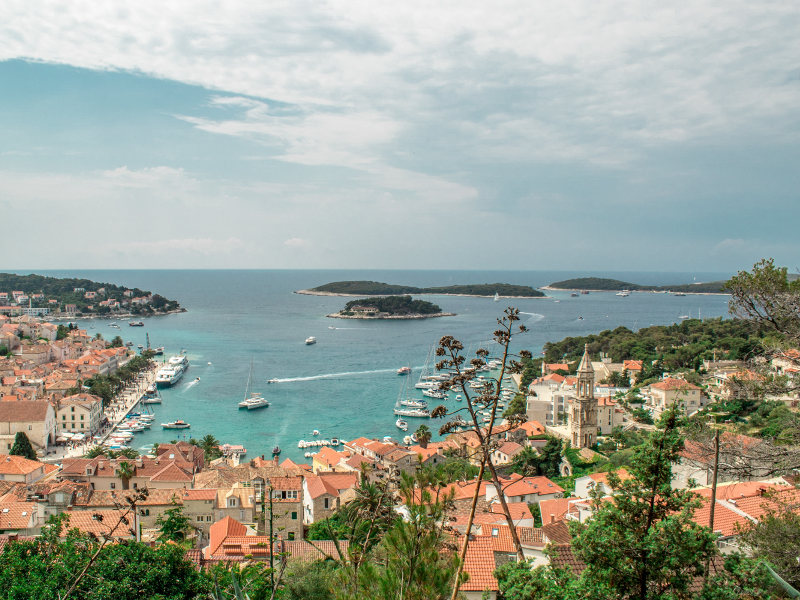 Weather
If you're wondering when the best time to visit Croatia's beautiful attractions is, keep in mind that the weather inland is very different from the weather on the coast. Croatia essentially experiences two climates – Mediterranean along the coast, and continental inland.
Northern Croatia
May (spring) and September (autumn) are fantastic months for hiking and exploring Croatia's outdoors. Risnjak National Park and Medvednica Nature Park are spectacular hiking spots, showing off Croatia's picturesque interior in the way of waterfalls, forests, caves and canyons. Look out for scenic bicycle trails – cycle tours are popular during the cooler months of spring and autumn.
Zagreb is a haven of art, culture, food, music and architecture – the perfect mix to spend your days enjoying this vibrant city. Summertime is fairly quiet as locals head down to the sea, and you can enjoy walking the streets at your own pace. Between May and August, Jarun Lake is the place to be, where swimming, sailing and lakeside discos set the tone. Summer days reach a balmy 27°C, while nights dip to a cool 15°C. Unlike down south, summers in Zagreb attract higher rainfall, so be sure to pack in a raincoat.
For a more active and adventurous holiday, the best time to visit Croatia's northern parts is between May and September.
If you're into skiing and huddling in cosy cafés, then February is the perfect time to hit the slopes. Winters are generally dry and icy, so pack in your gloves and beanie. Experience the festive ring in the air during December and January, particularly in Zagreb, Rijeka and Istria.
Average Temperatures in Zagreb:
| | | | | | | | | | | | | |
| --- | --- | --- | --- | --- | --- | --- | --- | --- | --- | --- | --- | --- |
| Month | Jan | Feb | Mar | Apr | May | Jun | Jul | Aug | Sep | Oct | Nov | Dec |
| Low °C | -3 | -2 | 1 | 6 | 10 | 14 | 16 | 15 | 12 | 7 | 3 | -1 |
| High °C | 3 | 6 | 11 | 17 | 21 | 25 | 27 | 27 | 23 | 16 | 9 | 5 |
| Rainfall (mm) | 55 | 48 | 55 | 68 | 88 | 101 | 90 | 91 | 86 | 84 | 91 | 73 |
Summer Daylight Hours: 05:00 – 21:00
Winter Daylight Hours: 08:30 – 17:30
Southern Croatia and the Islands
Croatia's coast is home to 1,200 islands. Croatia's southern towns and islands heave with the magic of summer. Popular islands like Hvar, Korčula, Mljet, Vis and Pag, hum with tourists all summer long where historic towns and holiday resorts dominate the landscapes. Even just the trip to these islands is a treat in itself, where white cliffs and olive green hills jut out above the sparkling Adriatic.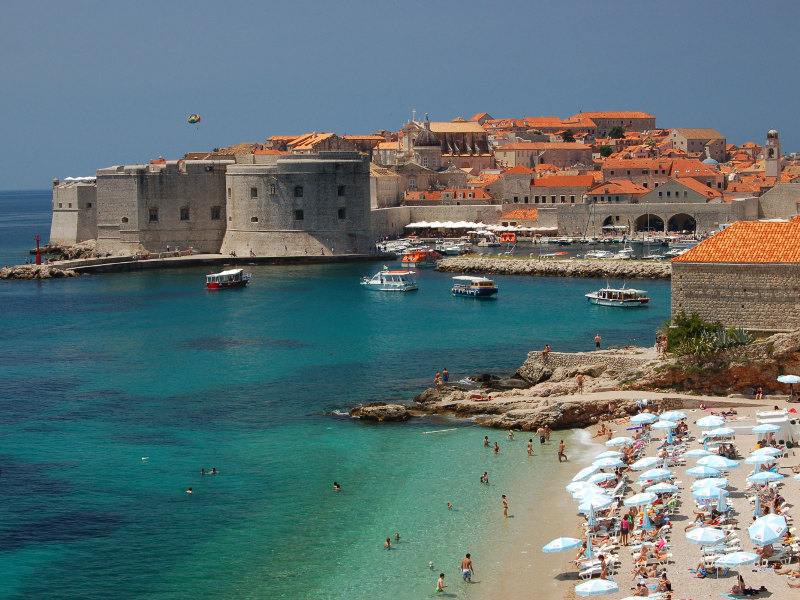 Dubrovnik is a hub of activity all year long, especially during peak season. To experience its thrill and al fresco atmosphere, the ideal time to visit is between June and August. Daytime temperatures can reach a high of 29°C, while evenings cool down to around 18°C.
Follow the road less travelled and make your way up along the northern coastline. Northern Dalmatia offers a wonderland of activity and history in the way of tumbling waterfalls, dense alpine forests, Roman ruins, and curious islands dotted with salt pans, 7th century ruins, fishing taverns and waterfront cafés. Temperatures in summer average 20-23°C and drop to around 6°C in the heart of winter.
Windsurfers can enjoy optimal conditions in early June and early August.
The months between October and May see many hotels and tourist attractions along the coast shutting down for the winter, with very few ferries operating between the islands. However, you can score great deals on accommodation in Zadar, Split and Dubrovnik, with hotels often being up to 50% cheaper than during peak summer.
If long, sunny days spent exploring shimmering beaches and islands, with romantic sunsets heading into a heaving nightlife are right up your street, the best time to visit Croatia's sparkling coast is in summer.
Average Temperatures in Dubrovnik:
| | | | | | | | | | | | | |
| --- | --- | --- | --- | --- | --- | --- | --- | --- | --- | --- | --- | --- |
| Month | Jan | Feb | Mar | Apr | May | Jun | Jul | Aug | Sep | Oct | Nov | Dec |
| Low °C | 6 | 6 | 8 | 11 | 14 | 18 | 21 | 21 | 18 | 14 | 10 | 8 |
| High °C | 12 | 13 | 14 | 17 | 21 | 25 | 29 | 28 | 25 | 21 | 17 | 14 |
| Rainfall (mm) | 139 | 125 | 104 | 104 | 75 | 48 | 26 | 38 | 101 | 162 | 198 | 178 |
Summer Daylight Hours: 05:00 – 21:00
Winter Daylight Hours: 07:00 – 17:00
Essentials to Pack
Sunscreen
Hat
Swimming costume
Windbreaker/ light raincoat
Light clothing
Water shoes (for rocky beaches)
Good walking shoes (for hiking/ visiting national parks)
Day pack/ backpack
Sea Temperatures
If you're planning a beach holiday along Croatia's stunning coastline, swimming is ideal between mid-May and October. With July being the hottest month, sea temperatures reach a toasty 25°C. Just remember, beaches will be packed to capacity during July and August with both locals and international tourists. Sailing trips, cruises and snorkelling around the islands are key attractions during this time of year, when the water is crystal clear and teeming with marine life and fascinating shipwrecks. Between December and March, the sea temperature in Split and Dubrovnik drops to around 12°C.
How Much are Flights to Croatia?
Compared to the majority of Europe, Croatia is a very affordable destination. You get to experience European architecture, history, food, music, beaches and scenery at a fraction of the price of some of Croatia's western neighbours.
Peak Season: July-August
Summer is peak season for pricey flights, accommodation and cruises, and you'd be wise to book at least three months in advance. If you're planning a cruise around Croatia, expect to pay high prices in July and August, while the shoulder months offer much cheaper cruise packages.
Shoulder Season: April-June/ September-October
Take advantage of fewer crowds and lower prices during the shoulder season when flights with Travelstart can work out to be 12% cheaper than in summer. For cheaper flights, accommodation and tourist attractions, while still getting the full experience, we vote this the best time to visit Croatia.
Low Season: November-March
To score great travel deals and save around 15% on flights and even more on accommodation, winter is your best time to visit Croatia.
Popular Festivals
Night of the Museums: January (last Friday)
This annual event is held across the country, where for one night only, entrance to museums, art galleries and other cultural institutions is absolutely free. A perfect way to escape the winter chill and get your culture fix!
Rijeka Carnival: mid-January to early-March
Claimed to be the biggest carnival in all of Croatia, this 3-month long festivity includes everything from street parades, ethnic dancing, pageants and masked balls, to vibrant exhibitions and concerts.
Zagreb Festival of Lights: mid-March
Watch Zagreb's historic centre light up with spectacular lighting displays and illusions. The streets become a symphony of dazzling light shows and audio-visual installations. It's truly a sight to behold!
Cest is d'Best, Zagreb: late-May – June
Each year Zagreb is lined with six stages, featuring over 200 international performers dazzling audiences with show-stopping dance, music, theatre, art and sport.
INmusic Festival, Zagreb: June
Croatia's biggest international open-air music festival takes place over 2-3 days on Youth Island, in the middle of Lake Jarun. Expect a line-up of some of the biggest rock artists, like Queens of the Stone Age and Interpol.
Motovun Film Festival, Istria: July
Film buffs will love Croatia's annual premier cinematic event. European art-house movies, among others, are featured on an open-air screen in the Old Town square. Mingle with local and international celebrities as you party into the weekend.
Croatian Summer Salsa Festival, Rovinj: end-June to early-July
A week-long festival filled with wild pool parties and heady nights of dancing 'til the sun comes up. Let your hair down and swing to the Latino rhythms as the whole city becomes a dance floor!
Ultra-Europe, Split: July
Europe's biggest music festival draws the biggest names in electro music and DJs as they bring the house down for three days. If you're a party animal, this is one music festival you don't want to miss.
Dubrovnik Summer Festival: mid-July to end-August
A cultural display of art, music and theatre, this festival originated in 1950 and is still a huge drawcard for locals and tourists visiting Dubrovnik. This is the best time to visit Croatia's culture capital, where artists take to the streets with open-air performances over six weeks.
Full Moon Festival, Zadar: July-August
A delicious treat for foodies and those in search of a slice of local culture, the night of the full moon sees the island of Riva light up with candles and torches. Boats become floating markets where you can sample the freshest seafood, figs, cheeses and traditional delicacies.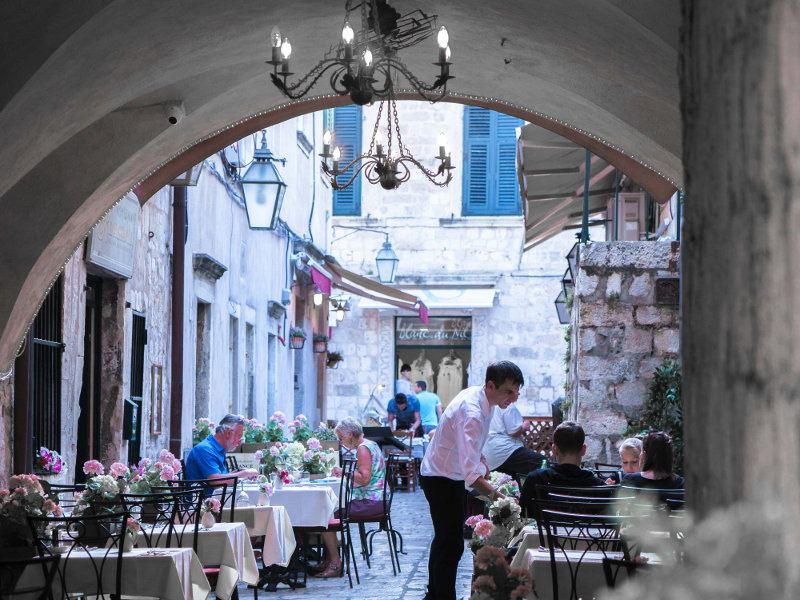 Croatia is an eastern European gem, and still harbours its history and nostalgic charm in its towns and villages. Its gorgeous coastline brings throngs of visitors every year, and it is little wonder that it's fast becoming a tourist hotspot. If summer fun is what you're after, the best time to visit Croatia is in July and August, while the shoulder season months of April-June and September-October will bring relief to your pocket and see thinner crowds.
If Croatia isn't yet on your travel list, it should be! Sign up for our newsletter and be the first in line to hear about our amazing flight specials and travel tips.
Let us know when you're planning your trip to Croatia and what you're most looking forward to!
Book your cheap flights to Croatia with Travelstart.co.za.