The best time to visit Zanzibar is between the months of July and September when it is warm and balmy, and then again in the popular dry season between the months of December and February. Zanzibar experiences a wet season, around the months of March, April and May.
Tourists and adventure travellers flock to Zanzibar for a number of reasons, and depending on your interests, the most ideal time to visit Zanzibar will mostly depend on what it is that you're after. Beach strolling and taking dips in the warm ocean, inhaling the sweet aromas of the spice tours around Stone Town or scuba diving to marvel at the beautiful creatures down below – Zanzibar has it all and so much more!
Zanzibar is an island archipelago off the eastern coast of Tanzania, an African gem that gets its fair share of visitors every year as well. Tanzania is situated just south of the Equator and so experiences relatively hot and humid temperatures all year long. There are two seasons in this tropical section of the world, a wet and dry season, but you can look forward to glorious days, guaranteed, almost every day of the year!
Zanzibar is made up of two larger islands, Unguja and Pemba island, and many smaller ones too.
Book your cheap flights to Zanzibar with Travelstart and get the most affordable option for your perfect vacation.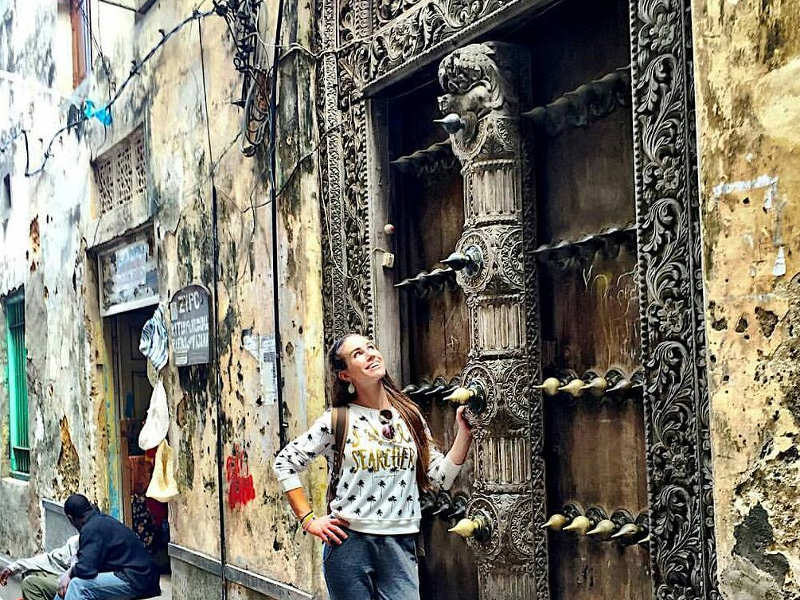 Average temperatures in Zanzibar
| | | | | | | | | | | | | |
| --- | --- | --- | --- | --- | --- | --- | --- | --- | --- | --- | --- | --- |
| Month | Jan | Feb | Mar | Apr | May | Jun | Jul | Aug | Sep | Oct | Nov | Dec |
| Low °C | 25°C | 26°C | 24°C | 24°C | 24°C | 23°C | 22°C | 21°C | 23°C | 24°C | 24°C | 25°C |
| High °C | 29°C | 29°C | 28°C | 27°C | 27°C | 26°C | 26°C | 26°C | 27°C | 27°C | 28°C | 28°C |
| Rainfall (mm) | 89 | 56 | 153 | 401 | 251 | 68 | 48 | 47 | 50 | 97 | 226 | 194 |
The Wet Season
Though it rains plenty and you may need to carry an umbrella with you, the wet season of Zanzibar is far from a monsoon-like and definitely won't keep you stranded in your hotel room. This period falls between March to May and you can look forward to temperatures around 29°C. During this time, you will be find plenty of opportunities to go scuba diving off the coast of the island and get a chance to see the coral reefs up close and swim with the marine life below. You may experience rain downpours when you visit Zanzibar for between 30 minutes at a time, to a maximum of 2 hours. After that though, you'll find that the sky will clear up and you'll be granted a good few hours of sunshine to go sightseeing and enjoy your time on this beautiful island! On average, the island gets between 150 – 400 millimetres of rain for this period, per month.
The second wet season of Zanzibar is in November through to the first week or so of December. Though not as damp as the first wet season, you can still expect a few good days of rain with intermittent sunny skies.
The Dry Season
Zanzibar has two dry seasons with one being more popular with tourists than the other. During the months of July and September, you'll find groups of tourists enjoying the shimmering sand and turquoise waters.  This is when you can enjoy temperatures around 26°C and find most days pleasantly warm and perfect for the beach or a stroll in the capital city of Stone Town. This season is ideal for those travelling solo, young groups of friends and couples looking to do spent some romantic time together.
The second dry season and also a good time to visit Zanzibar is the holiday season that falls between December and February. This time of the year is quite popular with travellers to the country that tend to take their holidays over the annual festive season and when their children are away from school. You will find more family groups than in the first dry season and many hotels make sure to cater for children during this time, with activities and tours especially adapted for families that have young ones with them. These months are essentially considered a summer season (with an average high of 29°C)  in Zanzibar and with this in mind, you may have less luck finding that exclusive private spot as holiday-makers are everywhere.
So, depending on your interests and who you'll be travelling to Zanzibar with, you could either visit in the slightly less busy season of the first dry season (July to September) or the second, more family-orientated dry season (December to February). Either way, you'll be guaranteed to have a great time.
For the best time to visit Zanzibar, have a look at our holiday specials for the best deals!

Daylight hours
With Tanzania's proximity to the equator, you will find that the daylight hours of the island archipelago are more or less consistent throughout the year, and you can enjoy 12 hours of daytime fun from between 6:00am and 6.30pm.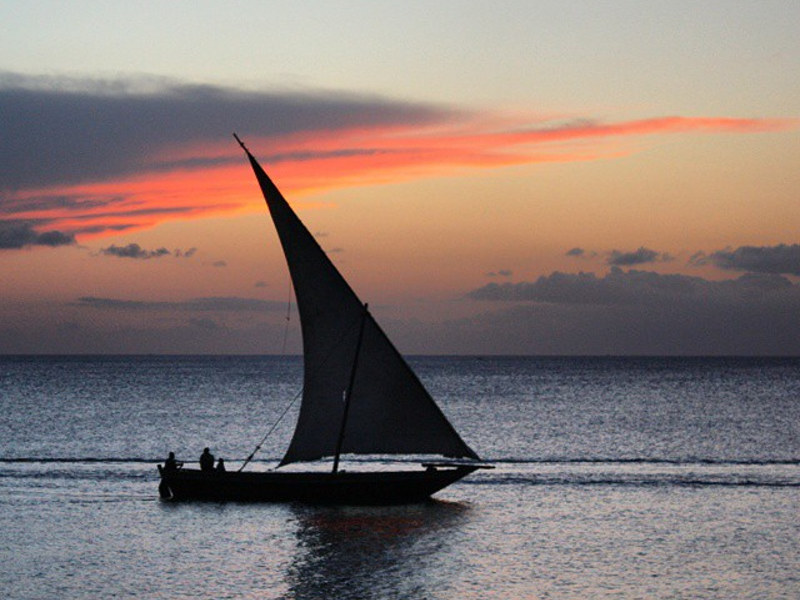 How much are flights to Zanzibar?
Peak season (December to February)
As this is the most popular time to visit Zanzibar, you can expect to pay between 30 – 40% more for your flights and accommodation. Remember that the later you choose to book your flights, the more you might pay.
Off-peak (March to May and November)
Though you may encounter some showers, booking during the wet season of Zanzibar could save you up to 50% on your flights and accommodation! Please note that it is still best to book your flights as early as possible for the best deals, even in off-peak season.
Annual events in Zanzibar
January
Zanzibar Revolution Day –  a celebration to celebrate the end of 200 years of Arab dominance, held on the 12th of January every year.
February
Sauti za Busara – one of Africa's most-loved music festivals that includes more than 400 musicians and a carnival too.
July
Mwaka Kogwa – a colourful and lively festival that is celebrated by seven of Zanzibar's villages to start the celebration of the Shirazi New Year.
Zanzibar Cultural Festival (end of July)– a cultural celebration that includes traditional music, dance and arts and crafts. You can also look forward to fairs, canoe races and to taste some traditional food.
August
Eid-ul-Fitr – an Islamic celebration that marks the end of Ramadaan and celebrated with gifts, feasts and spending time with family and friends.
September
Jahazi Literary & Jazz Festival – a relatively new festival that enjoys the sweet sounds of Tanzanian jazz musicians and poets.
December
Christmas – enjoy this festive day with everyone from around the island with gift exchanges, feasting and having a good time.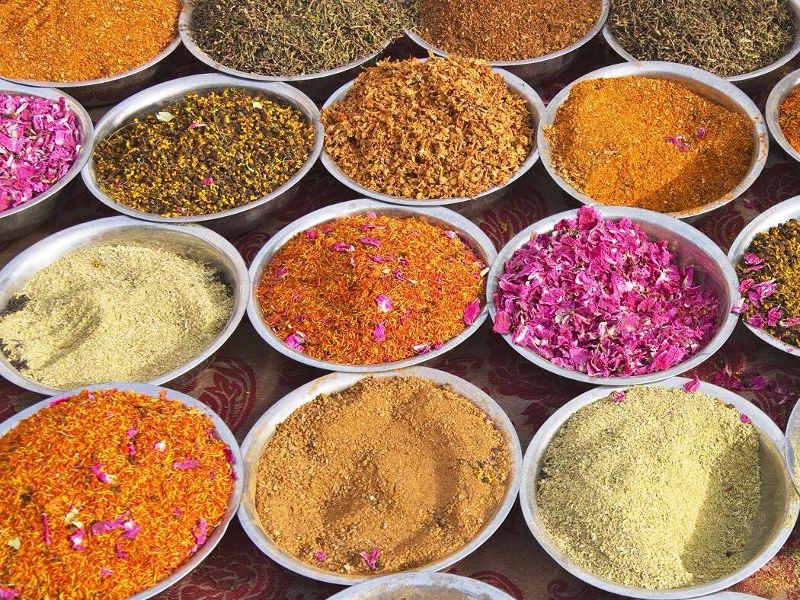 With this surreal destination being an affordable holiday choice with so much to see and do throughout the year, why not start planning your trip to this perfect island getaway? Subscribe to the Travelstart newsletter for the latest deals on the best time to visit Zanzibar and you'll soon be on your way!
Find your Mango flight to Zanzibar with Travelstart!
Image credits:
zanzibarguide via Instagram
kk.deniz via Instagram
tuipoland via Instagram