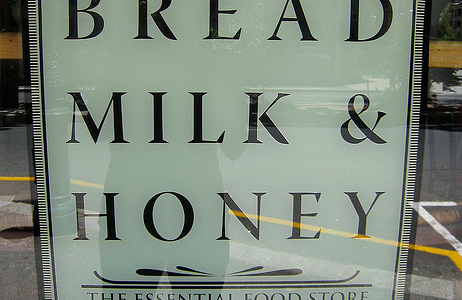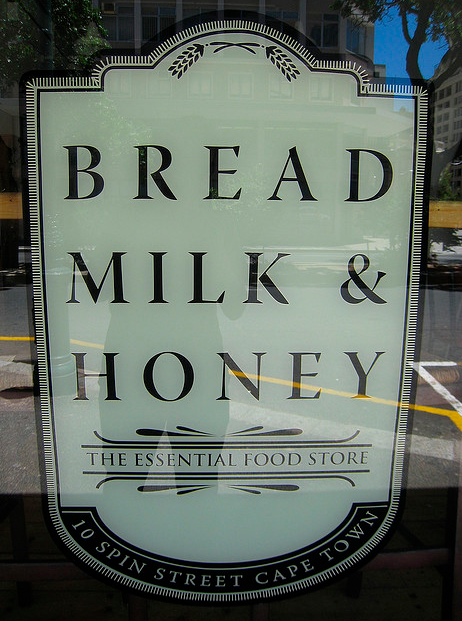 Nope, I'm not talking about the fabled land of bread, milk and honey, but a delightful little café in the middle of the city that serves (thankfully) a lot more than the trio of bread, milk and honey (because, let's be honest, that would get a little dull, wouldn't it?)
I first discovered this charming café bakery on an exploration of Cape Town City Bowl. It's far too easy to stick to the lovely suburban areas of Gardens and Oranjezicht – wandering around Kloof Street and popping into my usual haunts at the Labia and the many cafés that call this area home. But the city centre of Cape Town is just as delightful, as you'll discover while sipping a perfectly frothed cappuccino and looking out the large windows at Bread Milk and Honey, at the bustling city beyond.
It's located on Church Square, which is fast turning into a hipster location because of the terribly hip shop Church (for men's gifts, apparently). But Bread Milk and Honey has been here a lot longer than the hipsters, and they are famous, in the area, for their delicious fresh sandwiches, baked goodies, and fantastic lunch buffet spread. Everything is super-fresh, wholesome, loaded with flavour and (surprisingly) feels good for you – from pies to quiches, salads, pastas and bakes.
What makes this café special is its emphasis on freshly baked and prepared food, for starters, and its' popularity as a locals' café. It's the kind of place people come to for lunch every day, the kind of place where the waiters and staff will remember your face, the kind of place that feels like home. And serves great coffee.
If you want a local's taste of lunchtime, pop into Bread Milk and Honey. I'm certain you won't be disappointed…
Image credit: downtempo via flickr