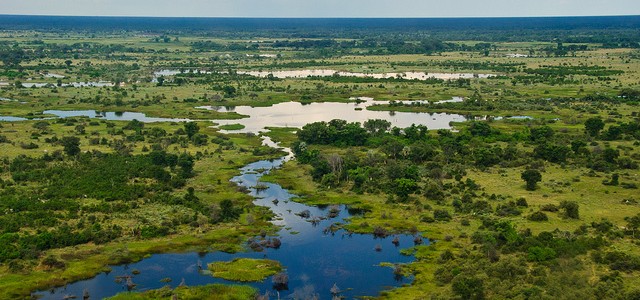 Botswana has long fought hard for itself to be the luxury safari capital of the world, but it remains a destination of huge interest for budget travellers who may often be turned away by price. To do Botswana best on a budget, I personally would recommend overland tours, here are a few reasons why I think they're the best way to see the country for less:
Reasonable prices
Being a budget traveller, you're probably not concerned with 5 star luxury and more interested in seeing more for you money. Overland tours are great for seeing huge chunks of countryside which would be out of reach of the luxury safari'ing tourists. Your accommodation will often be simple bungalows and if you're on a seriously tight budget, you can most certainly camp too. Where luxury safari companies will charge around R10,000 for 3 nights, an 8 day overland chalet-accommodated tour will cost around R8,000 and around R6,000 if you're camping.
See more destinations
You'll be able to visit some pretty diverse scenes on a trip like the one mentioned above. You'll get to see a Rhino sanctuary, game-viewing in the world's most well-stocked national park – the Chobe National Park – experience the Okavango Delta which is the world's largest inland river delta and cap it all off whith a visit to the Victoria Falls. Some tours even include a trip to the Makgadikgadi pans, south-east of the Okavango which are the remnants of an inland sea which used to be the size of Switzerland.
Get a feeling of community
Overland tours offer you a community experience on two levels. One is that you get to experience the lives of the locals and engage with them in a much more intimate and moving way than you would from your luxury safari van or chalet. The second is the community experience of your fellow travellers who you undoubtably will form a special bond with while pitching tents and swapping stories around a fire. It's not uncommon for travellers to forge long-lasting friendships despite all living in different countries across the globe.
Get cheap flights
Many overland tours are one-way and start in Johannesburg and finish in Victoria falls, or vice-versa, so it's imperitive you find cheap flights either to your start point or back again. Use a reputable flight comparison site to make sure you find the best deal to match your tour package. Even better, book your flights and tour with an expert travel consultant to ensure everything runs as smoothly as possible!
Image from leftride on flickr
[boilerplate bytitle="text"]